I wasn't planning on doing a word of the year this year. Last year my word was Grace, which was perfect because I needed a lot of grace and needed to give a lot of grace last year.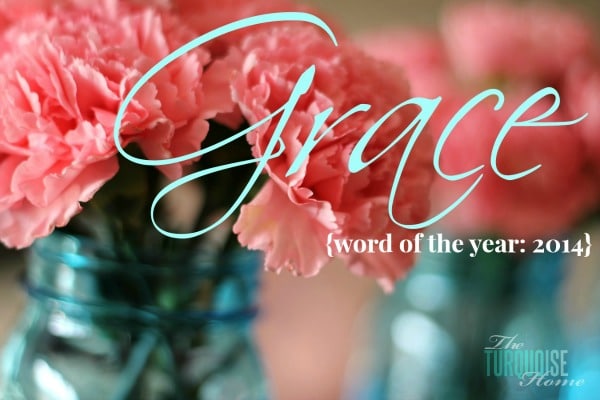 (Please note: I made blog goals last year in that same post and I completed one of them. Good thing my word was grace.)
So this year I didn't make a single resolution or goal. As I saw others post their words of the year, I really didn't think I would participate. But this one word keeps coming into my mind: Rest. Probably because I want to fall asleep at all times with a newborn. Ha!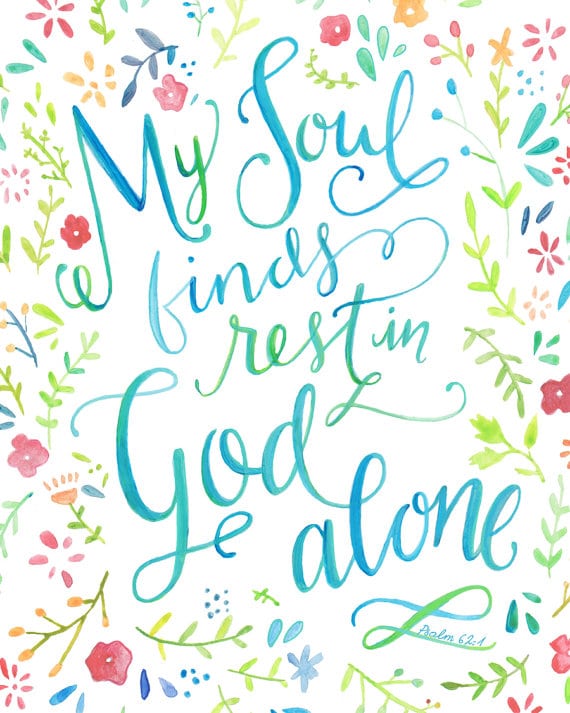 But I'm literally a work-a-holic and don't spend much time resting at all. In a side note, having a baby makes me rest and yet I don't get a lot of sleep. I have to slow down and feed her every 3 hours. I spend a lot of time sitting here holding her and rocking her to comfort her. So, in many ways I do rest a lot right now, but sleep on the other hand? Not so much. 🙂 Good thing she's cute and I know this phase doesn't last long.
Seriously, last year was not the year of rest. I was frantically trying to work and build this blog. I was starting an essential oil business which is awesome but a lot of work. And I was also pregnant for the majority of the year. I spent a lot of time working late, late hours. Not getting a lot of rest. Running on fumes most of the time.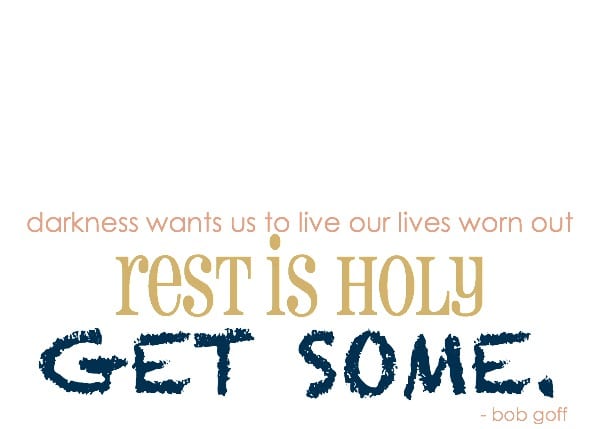 So what does rest look like to me? It's not just sleeping or spending time in a vegetative state. For me, rest looks like taking time to fill up instead of always giving and running all of the time.
Rest means … sitting still and spending time in prayer and time with God. I'll admit that most of my time with the Lord is on the go. It's reading a devotional on my phone while waiting in line somewhere. It's listening to worship music in the car while running errands or dropping my kid off at preschool. It's praying as I run through my day or as I see an e-mail come across the screen with a prayer request. But this year rest means stopping, being still and spending time with the most important relationship in my life.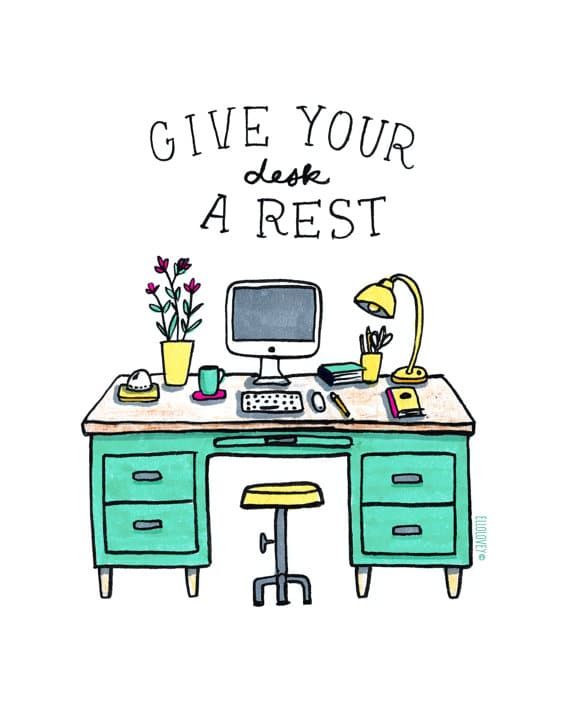 Rest means … intentionally saying no to good things so that I can spend time doing the best things. What are those best things? Those best things are spending quality time with my family. Quality being the operative word because someti
mes I'm with my family but we're not spending quality time together or just being together. And that's good too. It's spending time with friends. I have a tendency of choosing work over friendships and that has got to stop. I have wonderful friends and they are so good for me. I need more time for them.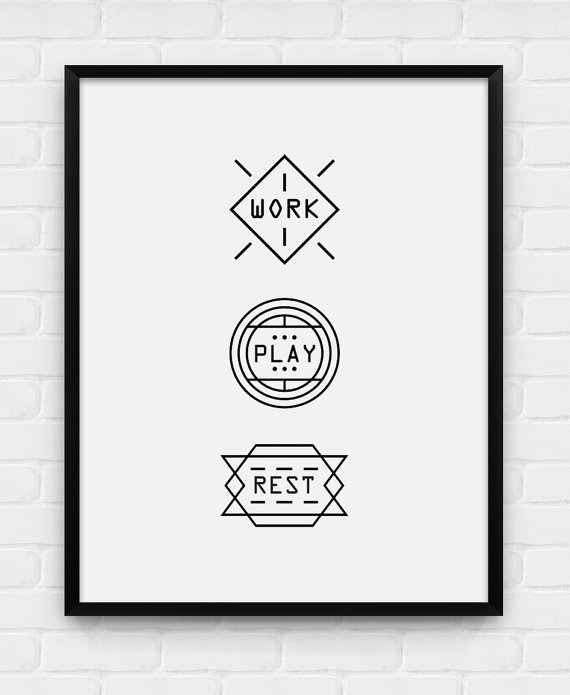 Rest means … slowing down and exercising my brain with books. I have a ton of books that I've already purchased and never read. I've had the best intentions but never taken the time to sit down and rest long enough to read them. I'm not talking anything crazy like 10 books a month, more like one month one book a month. Maybe. It's not a hard and fast rule, but I just want to read something not on a computer screen.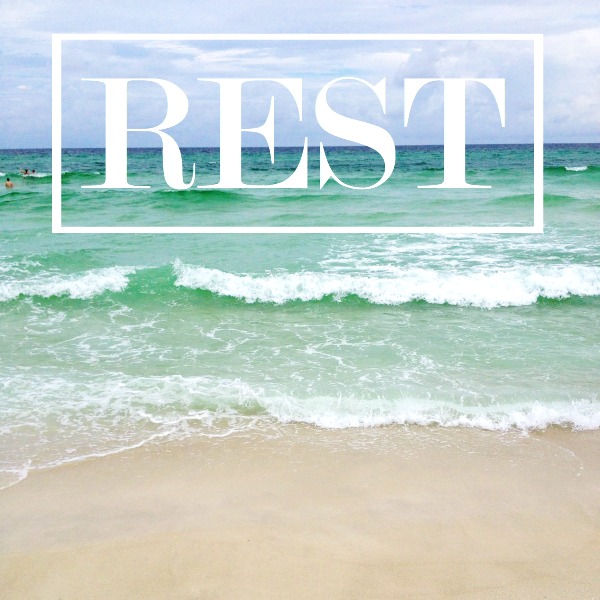 Rest may mean … less blog posts. Hello, I have a baby. 🙂 I don't do a blog post a day as it is, but it may mean that I only do one blog post a week in addition to my link party. My goal is to post once at the beginning of the week and once at the end of the week and of course Work it Wednesday on … Wednesdays. #dug But I'm going to give myself Grace if that doesn't happen. Sometimes I put so much pressure on myself to post something because I don't want to go too long without posting and disappoint my readers. But really, is it worth it to miss on riding bikes with my kid, or teaching her how to swim, or having people over to dinner, or rocking my sweet baby just to get a blog post up? Nope, it's not. I know you'll understand. And probably you are busy with your family and friends and aren't paying attention to whether I'm posting when I'm "supposed" to be posting anyway.
So that's it. More rest, more Jesus, more family, more friends and more books. That's my goal this year. And I plan on getting some of these cute printables that I've featured in this post to remind me of it all year long.
Do you have a word of the year? I'd love to hear it and why.
Don't miss out on the behind-the-scenes fun!
Disclosure: This post includes affiliate links, which does not mean you pay a penny more when purchasing through my link. It means that in helping you easily find some of my favorite products, I receive a small commission if you purchase. Thank you so much for supporting The Turquoise Home! {P.S. I only share products I truly love!}