If you are a regular to my blog because you love all things DIY and home decor, then you'll probably want to skip this post and come back on Monday. 🙂 But if you're a blogger or just curious about the business behind the scenes, then this post is for you! We'll be back to regularly scheduled home and DIY posts very soon!
When I first started blogging, I did it for a hobby and was clueless with a capital C about everything it took to make a career as a blogger. I certainly had no idea about the awesome passive income stream called affiliate marketing.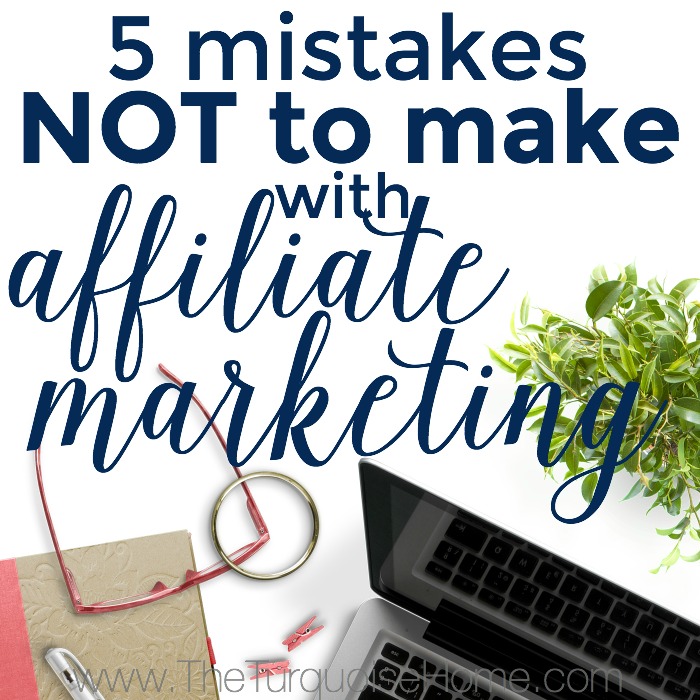 The Back Story
I had already been blogging for 5 years as a personal journal when I started The Turquoise Home. While I was working and had a baby, I decided to start a new blog to document how we changed our builder-basic house into a home we loved. I had NO idea that it would create an entrepreneur out of me.
Four and a half years later I'm a work-from-home mom making a wonderful income! But it hasn't always been that way. I'll let you know something that I just recently figured out to help my income grow.
When it comes to making money from as an entrepreneur, mindset is EVERYTHING.

I started to realize that I could actually make money from my blog and I was excited. But I really had a small view of my work. It was what I'd call a "scarcity mentality." I thought I'd play small and make a few hundred dollars to supplement our income. When I first started actually making a few dollars from my blog I was over the moon. My goal was to make $1,000 a month and I thought I was shooting for the stars.
Then I went to my first blogging conference and I heard from people who had half a million page views and were making $5,000 a month. I was blown away! Seriously?? I could potentially make THAT much money?? It makes me laugh now, not because I make a ton of money, or even more than that, but because I really was thinking small.
I now have personal friends and acquaintances (normal people like you and me) who make 10 times that amount in a month! Seriously? It's not a joke.
This post contains affiliate links for your convenience. 🙂 Read my full disclosure policy here.
How Did My Mindset Change?
I'm not one of those people, yet, but I will be. Why? Because my mindset has changed. Thanks to a little ebook from my friend Tasha.
Last year I read Tasha's ebook called Affiliate Marketing for Bloggers. This little e-book helped me change my thinking, which in turn has changed my whole business.
Note: Tasha now has a whole e-course with 6 1/2 hours of instruction in addition to the ebook.
I used to be almost ashamed of affiliate marketing and affiliate links. You know, since we have to disclose our affiliate relationships, it almost seemed like it was wrong in a way. So, I limited my linking and shied away from being too affiliated. #gracious
But here's the deal? I realized that I'm providing a service. Either I'm testing out products and recommending ones that I love. Or I'm taking the time to round up a bunch of like-items, usually some that I personally have tried and loved for the benefit of my readers. Why shouldn't I get paid for that?

I was devaluing myself and my time by limiting my affiliate linking. So, here are my top 5 tips NOT to make when it comes to affiliate marketing.
Mistake #1: Assuming Affiliate Marketing Doesn't Matter
It DOES!! Every little bit counts.
Y'all. I used to link to products or services all of the time without using affiliate links. I knew that there were affiliate programs for those products, but I didn't want to take the time to sign up. I was just being lazy.
I thought I'd use a couple of programs for some larger items and call it a day. I didn't want to bother with smaller affiliate programs because I didn't think it would make a difference. But it so does!
Here's the thing. It doesn't matter one iota to a consumer whether they are using an affiliate link or not. They don't pay a single cent more. But when they click on a link for a small home decor item and then end up purchasing all of their new kitchen appliances through Amazon, it's a win/win situation. I earn a really nice commission and they are getting free decorating advice.
It doesn't take nearly as long as I thought it would to earn a sizable paycheck, either. Thirty dollars here and $50 there start to add up and before you know it, you're earning a good paycheck from a passive income source!
Bottomline: Don't be lazy! Use affiliate links for anything and everything. (Even if it takes you an extra 5 minutes to find the link. Just do it.)
Mistake #2: Waiting to Add Affiliate Links until you have a "Big Blog"
I don't care if you've been blogging for a month or 10 years, you need to add affiliate links whenever you are already adding links and can affiliate them. I so made this mistake at the beginning of my blogging journey. I didn't start learning about affiliate marketing until I was a year or so in!
If you're a new blogger, you never know when a post may go viral and if you didn't add your affiliate links, then you may lose out on big time revenue!
Bottomline: Start using affiliate links immediately! (Or as soon as you can get into the affiliate programs.)
Mistake #3: Having a "Scarcity Mentality"
I mentioned this in the intro a little bit. And this is kind of deep, but I used to live in a weird space of fear and scarcity. I didn't think I deserved to make a good income from this little hobby of mine. Such a weird mentality to have, but I know a lot of people who have it.
Here's the deal – if you are using and loving a product, then you are doing your readers a favor by recommending it to them. You're providing a service! It takes time to round up your favorite whatevers and create a post about it. So, you should be getting paid.
Value your time and energy! You are totally worthy to make big $$ from sharing your home and experiences with others. I don't recommend blogging just for the buck, but if you've found a passion for doing home projects, crafting, trying on clothes or whatever, then by all means share it and make a commission from it!
Bottomline: You are WORTH making money for your time and energy.
Mistake #4: Thinking of Yourself as "Just a Blogger"
Reading Affiliate Marketing for Bloggers helped me to see myself as not just a "blogger" but as an entrepreneur. I'm a woman on a mission to serve others and to get paid while doing it. That switch has made all of the difference in the world.
I'm not embarrassed to make money anymore. In fact, I love to find ways that I can find on making money with what I've already produced. I have 5 YEARS worth of work sitting on my blog making money for me to help feed my family and raise my daughters (and take some memory-making vacations in there, too).
I'm not about to hold back from making money from it. It's a service that I'm providing to like-minded people who need help DIY-ing projects in their home and decorating a home that they love.
I'm not running a charity program here. Even non-profit businesses pay their employees a decent salary, right? So, why am I afraid of making some money from my actual business??? I shouldn't be!
Bottomline: Value your position as an influencer.
Mistake #5: Failing to Learn the Laws and Rules of Affiliate Marketing
Whew! All of that to say, this seemingly insignificant book helped to ignite a significant change in my way of thinking and doing business – and for that I'm forever grateful to Tasha! It truly has changed my income … and my life, really.
When I read her ebook last year, I learned how to find good affiliate programs and implement them with the most impact all while following all of the FTC rules. I learned how to really make the most of old blog posts that I had no optimized for affiliate sales.
Since reading her book and implementing her strategies my Amazon Affiliate income alone has increased by 224% over this time last year! That's nothing to sneeze at!
And now she not only has the e-book, but she offers a full e-course with 6 1/2 hours of video instruction covered 24 topics!
Here are some of the things she covers in her course:
Why Affiliate Marketing is Important for Bloggers
Strategies for Blog Posts
Strategies for Social Media
How to Manage Your Time
Affiliate Link Requirements
and more!!
Whether you are a veteran blogger or a newbie, there is a ton to learn in this valuable e-course. I know you will learn a ton, just like I did!
Bottomline: Buy Tasha's e-course. Stop playing small and earn the income you deserve today!
Have YOU made any mistakes in blogging? I know I've made many and love to share them with others to help them grow. Let me know in the comments!
Do you want to start a blog and don't know where to begin?
Here are my recommendations on where to start!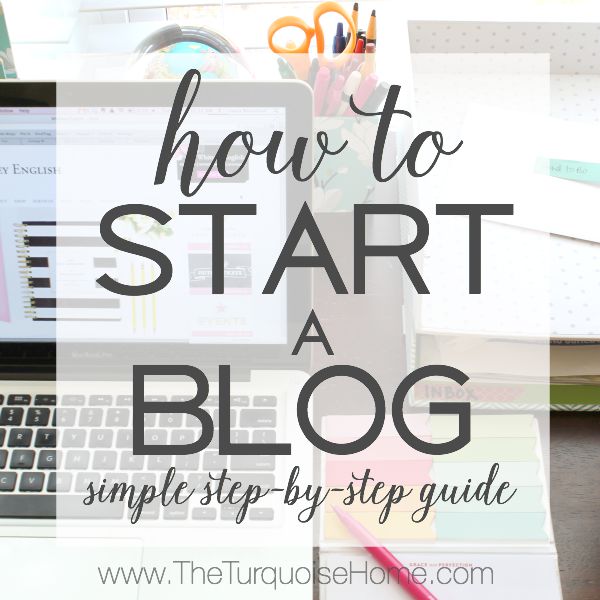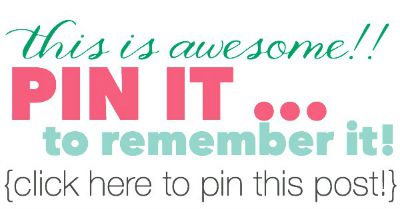 SaveSave
Get Instant Access to my Guide to Customize Your Home on a Budget
Grab your FREE guide for 10 Ways to Customize Your Home on a Budget: simple projects to transform your home from builder beige to a home with character and charm!