Since we've moved in, I have done very little with A's room. I know my baby isn't a baby anymore, but she still sleeps in a crib. And for some wacky reason I want to make her nursery in the new house before I give her a big kid room. Call me crazy! I do plan to keep the same color scheme in her big kid room, so most pieces will stay the same.
This morning I sat down and made an inspiration board for her room. I hope it'll keep me on track and focused on what I want to do with her room.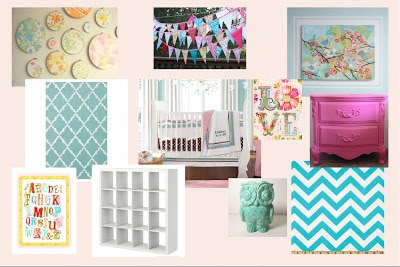 I already have the bedding and picture from Pottery Barn Kids: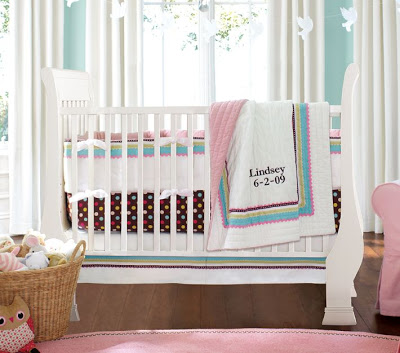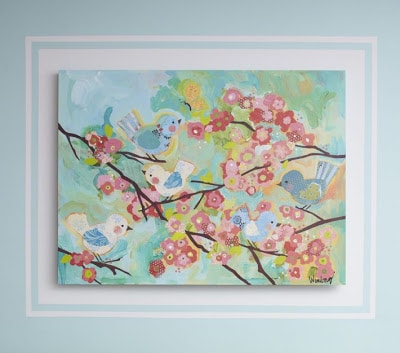 And I just ordered the fabric for her window treatments last night. I plan on learning how to use my sewing machine and make them myself. Woohoo!! Wish me luck.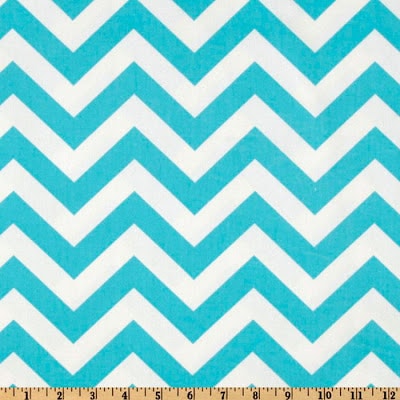 Premier Prints ZigZag Twill in Girly Blue
The background color is Cream Puff by Benjamin Moore. I painted her room before we moved in, so at least I don't have to paint. It's such a sweet, soft pink color.
I'll be making some more things from the inspiration board, buying some others, and adding other things I have already. I'll keep you posted on the progress!
Have a happy Monday!