I am so blessed to still have 3 of my grandparents with us today. I have a wonderful heritage of family who have loved the Lord and have loved their family well. Both of my parents come from large families and I'm one of 6. I love big families!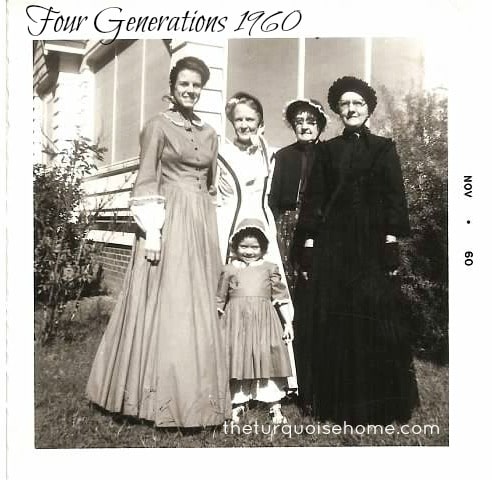 Four Generations: My mother is the youngest.
My maternal Grandmother is turning 80 next week – a spring chicken, I tell ya. And we're coming from all corners of the South this weekend to celebrate. I can't wait to see everyone and just visit with my wonderful family (and watch some football – GO VOLS!). Actually all 3 of my grandparents will be under one roof on Saturday afternoon to soak in all of the great-grandchildren. (My dad's mom still hasn't met either of my nephews.)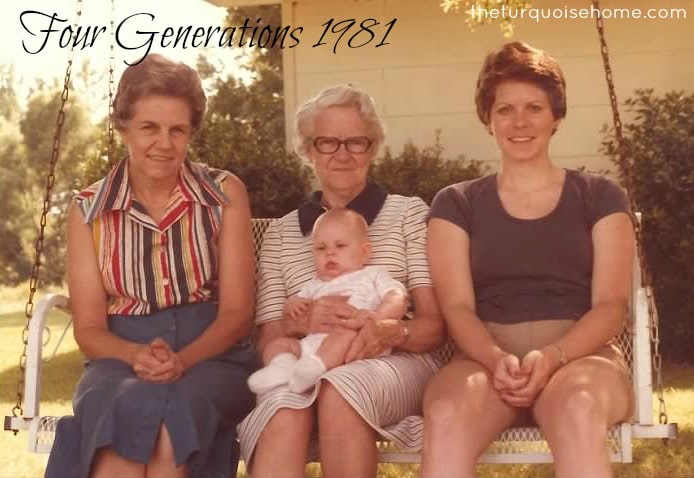 That's me as a baby with my mother, grandmother and great-grandmother.
My brother and sister-in-law and nephew are coming to spend the night on Friday night on their way to Grammy's celebration. I'm so excited to show them our new house! And now we have plenty of bedrooms for everyone to have their own space. Love it!
I also love that I have four generation pictures going back four generations before my daughter. What a treasure!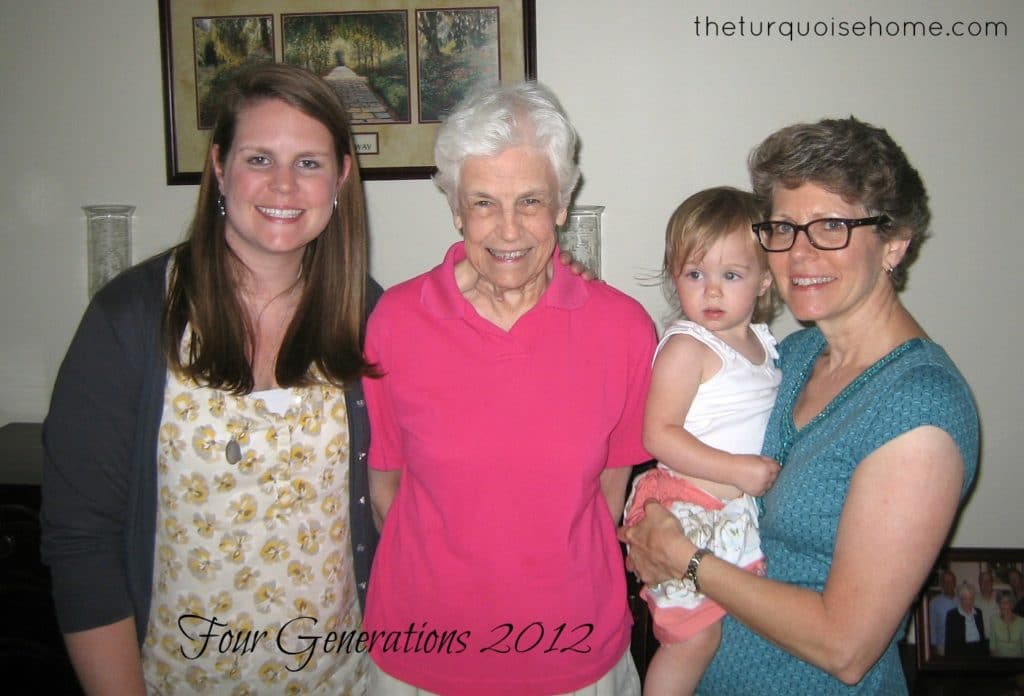 Me, my grandmother, Miss A and my mom.
And notice how my mom has the same glasses as my great-grandmother in the previous picture. Can we say styles come back around every 30 years?? So trendy. 🙂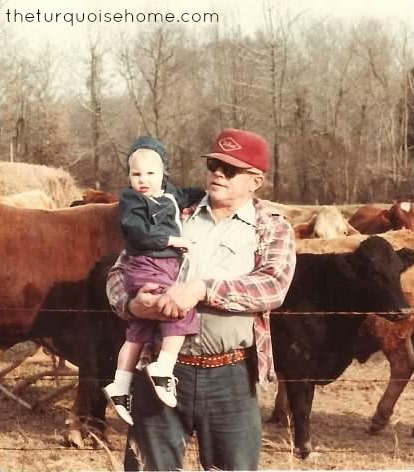 My grandfather and me.
I couldn't help but throw in some of my other favorite old pictures. My grandparents live in a farm, so I grew up visiting them and all of the animals. My grandfather still raises cows.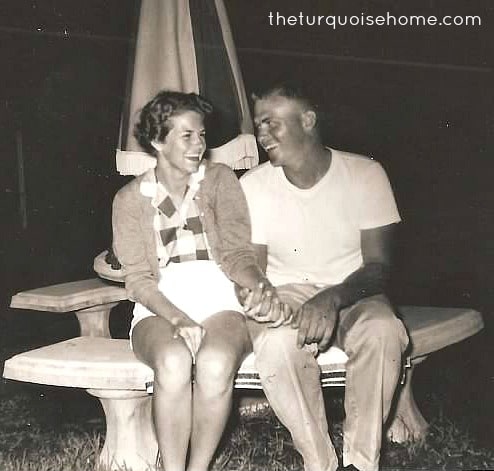 My grandparents (while they were dating, I think). Aren't they so cute?!?
My grandparents have been married for more than 50 years, and they've been together much longer. They were middle school sweet hearts. So precious!! What a legacy of dedication and marriage for their children, grandchildren and great-grandchildren.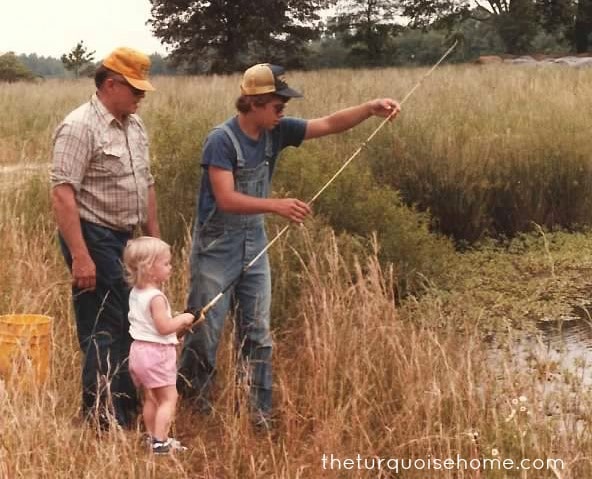 Learnin' how to fish on the farm. That's me, my grandfather and my uncle.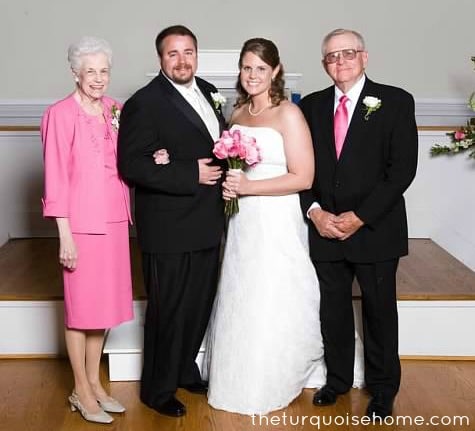 My grandparents with us at our wedding. Love them in their pink!
Have a happy weekend!
***Original post via TheTurquoiseHome.blogspot.com***