You can't ever change a first impression. Once you've met someone, that first meeting is ingrained in each person's mind. The same is true for a blog or Website: a blog design or branding is the central key to everything else that happens on that site.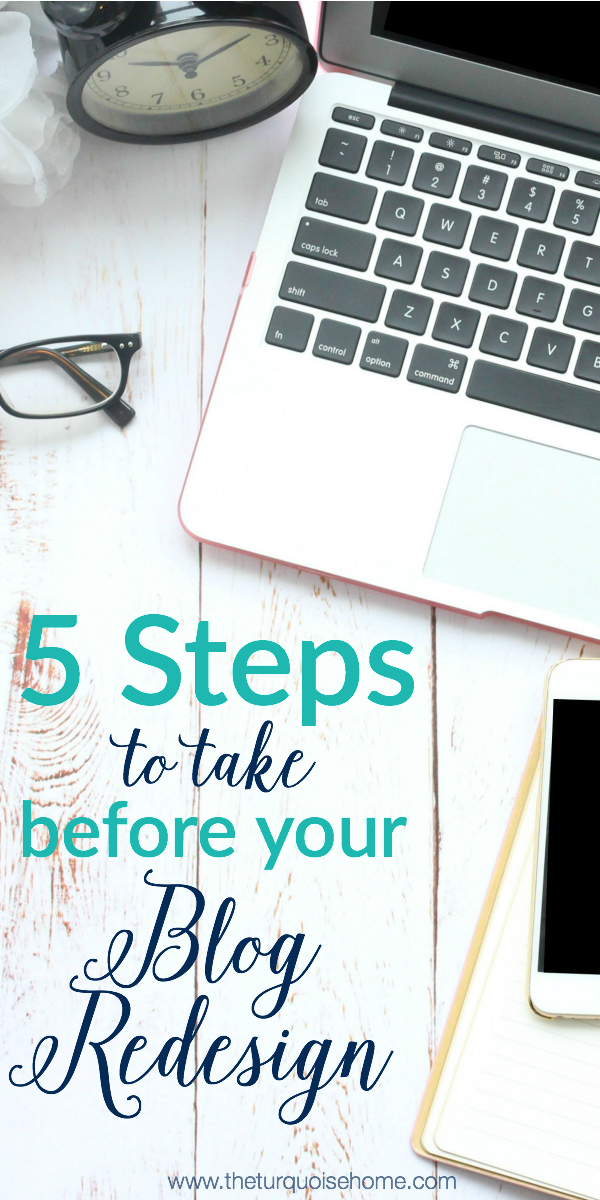 Sure, there are other important elements. But you may have the fastest blog in town, but if it doesn't communicate what your site is all about, then you've potentially lost potential readers.
I will admit that my site (in it's current condition) is in desperate need of an upgrade, or a blog design refresh. Or maybe even an overhaul.

I've been blogging for 4 years and at about the 1-year mark, I did a lot of work on the "back end" of my blog: I moved from blogger to WordPress.org. I worked really hard to get everything transferred and looking just the right way, and then I left it. For 3 years! Now, granted, I give myself a pass for two years of that when I was pregnant and had a new baby, but this blog is well overdue for a re-design.
It started last summer when I was at a blog conference. So I started researching and planning almost a year ago! I'm happy to say that the elements are nearly in place and I will be able to reveal the new look very soon! (I'm giving you a few sneak peeks today, so stay tuned until the end!)
But if you're thinking about doing a little touch up to your blog or getting a whole new makeover, then let me share some things I've done to help yours go a little smoother. And maybe it won't take you nearly a year to accomplish this, like it did me! This post contains affiliate links for your convenience. See my full disclosure policy here.
Download this freebie on the basics of branding your blog!
1. Define Your Audience & Message
The first thing I considered when refreshing my blog design is "who am I writing for?" A great way to find that out exactly is to conduct a reader survey. I recently conducted one and it was encouraging, humbling and eye-opening all rolled into one. (I highly recommend doing a reader survey once a year.)
I actually have my audience defined as one person: Sarah. And she is a fictitious middle-aged mom who is married and owns a home. She needs to know how to decorate her home with budget-friendly DIY projects and would love to get organized!
I even cut out a picture from a magazine and posted it above my computer, so I can "look" at Sarah when I'm talking to her. Is that creepy? Probably so, but it works for me. Ha!
Defining my audience also helps me define my message, which in turn tells me what my brand needs to communicate and to whom it needs to appeal.
2. Do your Research
Beyond identifying my target audience and message, I needed to research everything I could about branding. What elements does a logo need to include? How do those elements convey the message I want to communicate? There are so many details to a strong brand identity, that I knew I needed help.
Last summer I purchase the book Style Your Brand by Fiona Humberstone. Oh my gosh, y'all! I cannot even begin to tell you how vital this resource has been in helping me define what kind of brand I want. It is an in-depth workbook that walks you through each and every step to creating a powerful brand. You'll learn:
How to put together a color palette with confidence
The anatomy of a distinctive logo
Color psychology
How to Use Type Like a Pro
and Oh so much more!
Even if you hire a designer, which I did, you will be confident in your choices and the direction you give your designer once you've gone through this book. Seriously, a game changer for me.
If I hadn't gone through the workbook, I would have been so indecisive and completely overwhelmed when I started talking to my designer. Humberstone even walks you through the process of how to choose a designer. (And I recommend hiring one, unless you are a professional graphic designer yourself.)
3. What the Tech?
Now, once your design elements are in place, it's time to think about the layout of your blog. I have heard it recommended that you want to change your child theme every year or so, because themes change and old ones aren't supported anymore. Also, priorities change in the marketplace, as well as your blog.
My current (old) theme has been retired and it's definite time to pick out a new one.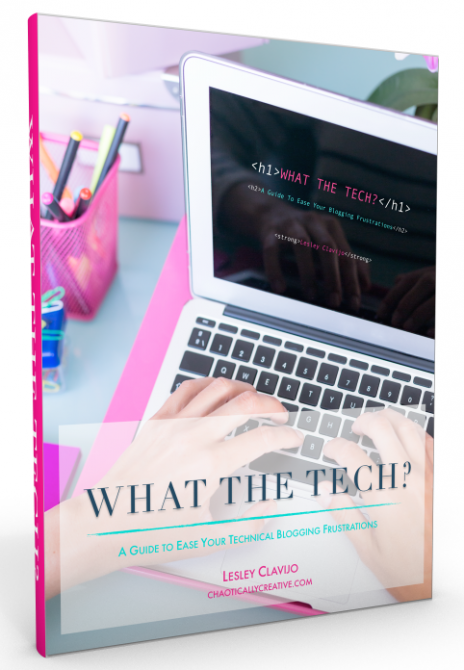 But here's the thing. It's been 3 years since I've worked on the back end of my blog extensively. Even if I did know what I was doing back then, I've completely forgotten that. (Remember the having a baby part? Those brain cells have been sucked right out.)
My friend Lesley is a self-taught blog tech guru who has compiled her extensive knowledge into an e-book called What the Tech?: A Guide to Ease Your Blogging Frustrations. The e-book is fabulous, but I purchased her master package because I needed videos (26 of them!) on how to put everything in place – AND I needed to become a member of her private Facebook group where she answers every single one of my questions. Pure gold, y'all!
I'd be lost without her.
4. New Coordinating Picture
One thing that I forgot to even consider in my new blog design is my headshot! That pictures you see over there at the top of my sidebar is the same one I've had for 3 years. It's on every single one of my social media profiles and it's how people know me online.
Well, guess what?! First of all, I've aged a bit, added a few pounds and now highlight my hair, but those aren't even the biggest issues. The biggest problem is that the colors don't work with me new light and fresh look! So, what's a girl to do?
I need a new picture. But I need my commitment to Weight Watchers and counting points to make a dent in the baby weight so that I can take a new picture. It may be a few months. Ha!
It looks like I'm just going to have to live with the old picture for a while. I just wish I had thought about it sooner. So learn from me, and think through your picture!

5. Pretty and Powerful Theme
Like I mentioned above, you're probably going to want to update your theme along with your new look, so be thinking about what elements you want to have on your blog.
The theme is what makes your blog look pretty and it determines some of the navigational flow of your blog. It's super important to have a powerful, yet pretty theme!
I have used a Restored 316 theme for the past 3 years and I have loved it! I'll be changing to a new Restored 316 theme when I update to my new look and I love the new theme even more!
Lauren is the owner and designer of all the themes at Restored 316, and her commitment is to "making the internet beautiful one website at a time." She is doing that for sure!
Not only to I trust her themes and know that they come highly recommended by other bloggers (and Lesley, the tech guru), she is also so sweet and truly cares about her customers. Her customer support is top notch. I also love that she has a special section called "showcase" on her Web site, which features real blogs that have used her themes. This gives an idea of how you can customize the themes to make them your own.
Bonus: they are the prettiest themes I've seen on the internet, so it's a win/win over there.
Sneak Peek at the New Design
I'm excited to share my new logo with you today! This is the main logo that will go at the top of my blog, once I finish installing my new theme and getting it set up just right.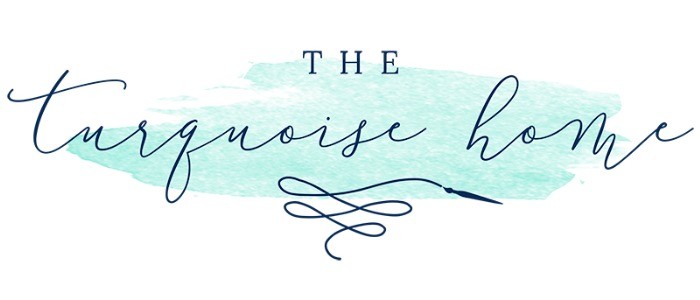 I just love it! The beautiful watercolor mark is my favorite part, I think. But I love that little paint brush, too. All the feels. 🙂
What do you think?

Get Instant Access to my Guide to Customize Your Home on a Budget
Grab your FREE guide for 10 Ways to Customize Your Home on a Budget: simple projects to transform your home from builder beige to a home with character and charm!