Soft and fluffy with warm notes of cinnamon and nutmeg, you will love making this cinnamon french toast recipe any morning of the week! It's even delicious for breakfast for dinner, which my kids always love!
Growing up my mom always made a special breakfast for Saturday mornings. It was such a treat to wake up to the smells of pancakes & eggs or sausage & biscuits or french toast on the weekends.
And I've carried the tradition on into my family! When we're home on a Saturday morning, it's big breakfast time. And we love making one of our family's scrumptious favorite recipes.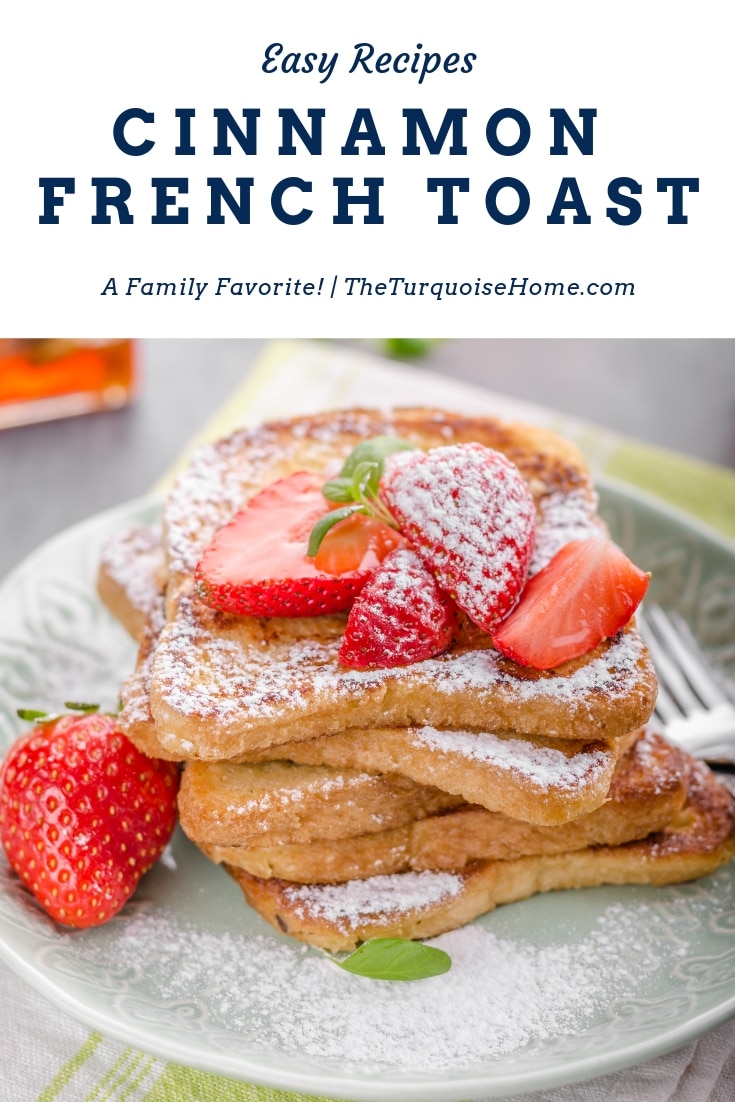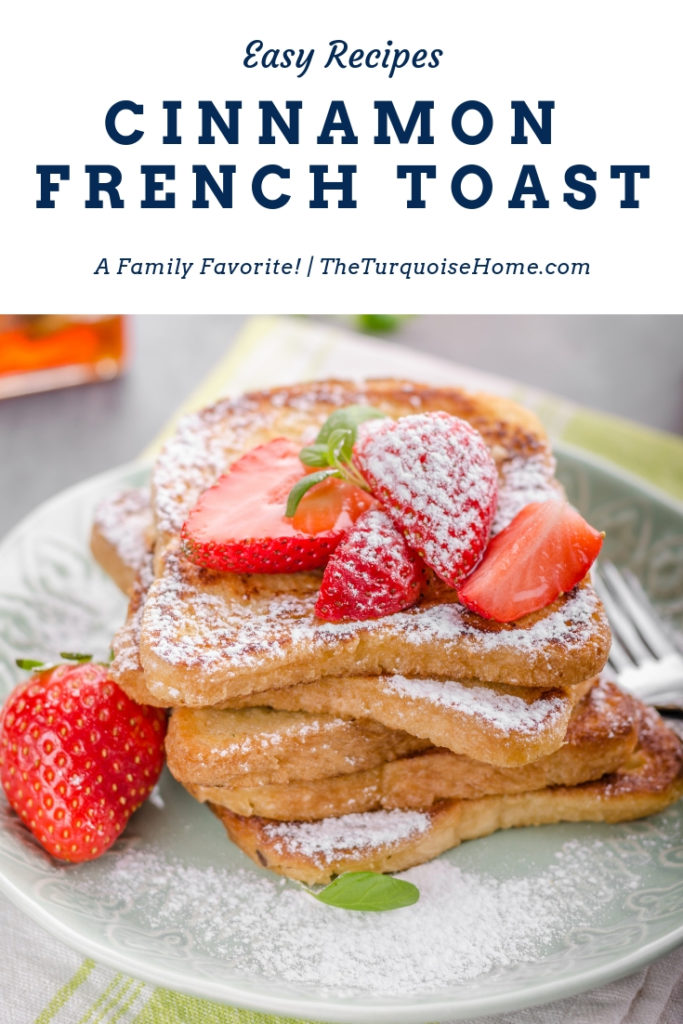 So, on Saturday, I pulled out the recipe book my mom gave me and made her yummy cinnamon and nutmeg french toast. The the warm notes of nutmeg, vanilla and cinnamon just remind me of home. So delicious!
I love using soft 12-grain bread (Arnold's brand) for my toast, but you can use any kind that you love. I've heard texas toast makes a yummy option!
Grab a shallow dish (like a 9×9 baking dish or pie plate) and mix all of the ingredients, minus the bread, butter, maple syrup & powdered sugar. We'll use those items in a minute! Use a whisk to whip it all up in the dish.
Melt butter in a large skillet over medium heat.
While the butter is melting, dip the bread in the liquid mixture for just a couple seconds and then flip it over for another few seconds. If you leave it in there too long it will absorb all of the liquid and you won't have any left for the rest of your bread!
This french toast is especially good when you make it in a cast iron skillet. I have this skillet, which isn't expensive at all and worth it for the yummy taste of cooking on cast iron.
Place as many slices of bread that have been dipped into the egg mixture and will fit into the pan. Allow them to cook on each side for a few minutes, until golden brown on the bottom.
Serve with real maple syrup and a sprinkle of powdered sugar.
Cinnamon and Nutmeg French Toast
Easy classic cinnamon french toast recipe with simple pantry staples. One of our family's favorite breakfast dishes!
Ingredients
1

egg

1/3

cup

milk

1

tsp.

sugar or honey

1/4

tsp.

cinnamon

1/4

tsp.

vanilla

dash of

nutmeg

dash of

salt

butter

for frying

maple syrup

for serving

powdered sugar

for serving
Instructions
Mix first 7 ingredients in a shallow pan with a whisk or fork until well beaten.

Heat frying pan or griddle to medium heat.


Add a slice of butter, heat until pan is well greased.

Once butter is hot, dredge both sides of the bread in the egg mixture and place on the griddle or pan.

Cook for a few minutes until the bottom starts to brown, then flip and repeat on the other side.

Remove the bread from the pan and serve with maple syrup and a sprinkle of powdered sugar.

Enjoy!
In the spring and summer (or really anytime), I love to add sliced strawberries for a side of healthy fruit and beautiful color!
Do you have big breakfast Saturdays or any other day of the week?
What's your favorite big breakfast food?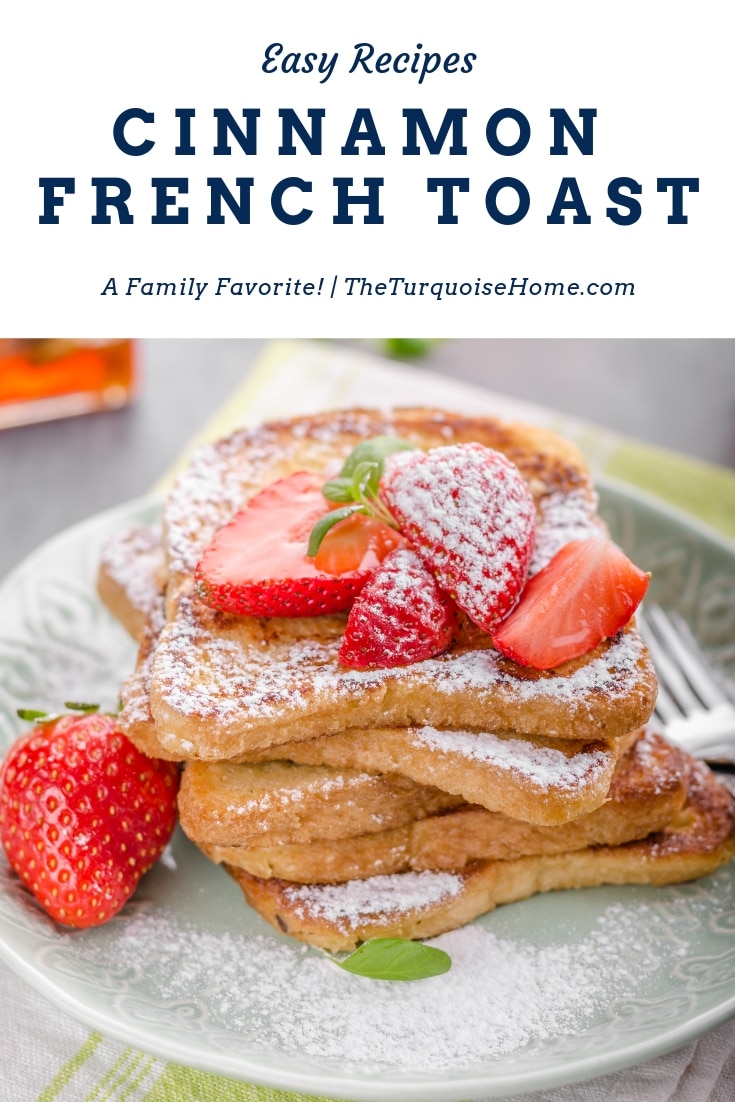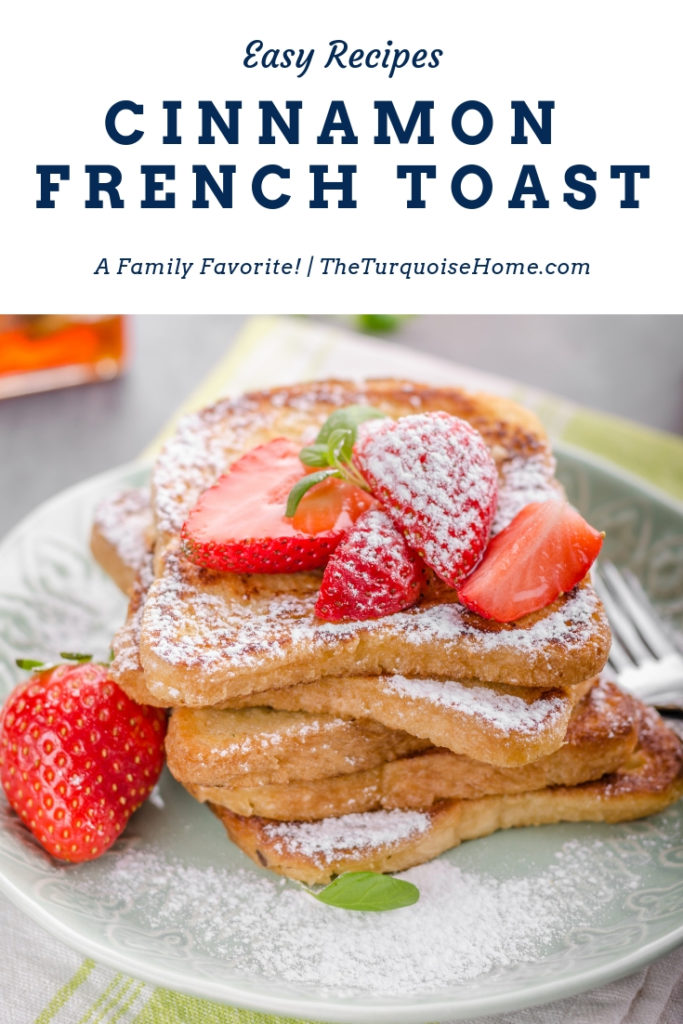 MORE POSTS YOU WILL LIKE: