I thought y'all might like to see the progress of the console table decor, a little peek inside how I figure out how to decorate a space.
Those of you on my Facebook page gave me some wonderful feedback about how you would decorate the table. Ideas like a chunky lamp, layered art or frames over the larger art, two baskets underneath, and more!
Then I played around and showed some console table styling basics in Photoshop. These ideas were for an asymmetrical grouping, including a large lamp, balance on the other side, grounding art and something round.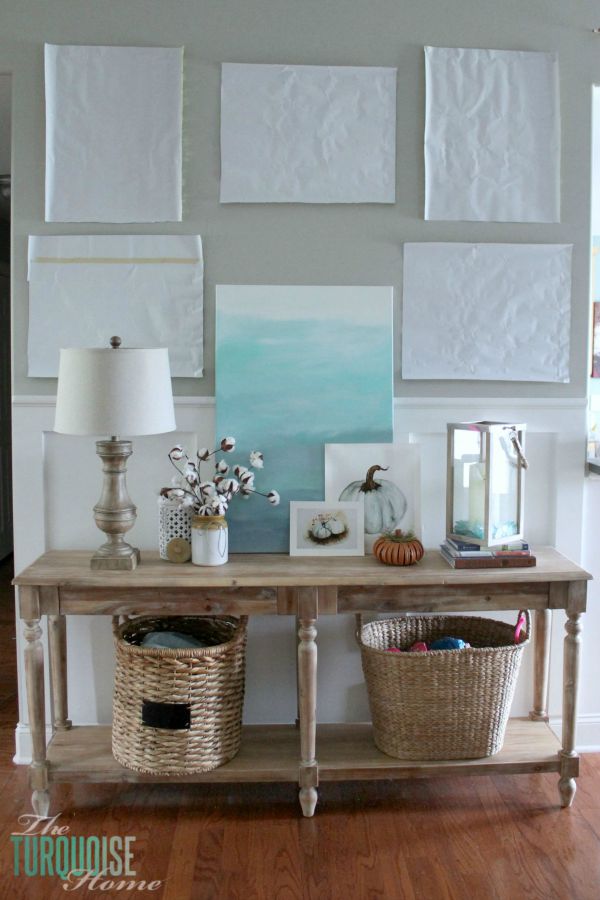 So, I pulled some items from around my home and started playing. I grabbed a chunky lamp from the entry way and love it. I'll be headed to HomeGoods soon to find one similar. #wishmeluck
I grabbed a large lantern and added some sea glass to repeat the turquoise from the painting. I added my round blanket basket on the left and am trying to decide which type of basket I like on the bottom. Which one do you like the best? Pumpkin watercolors from Craftberry Bush, cotton bolls and my mason jar lid pumpkin bring some seasonal decor to the space.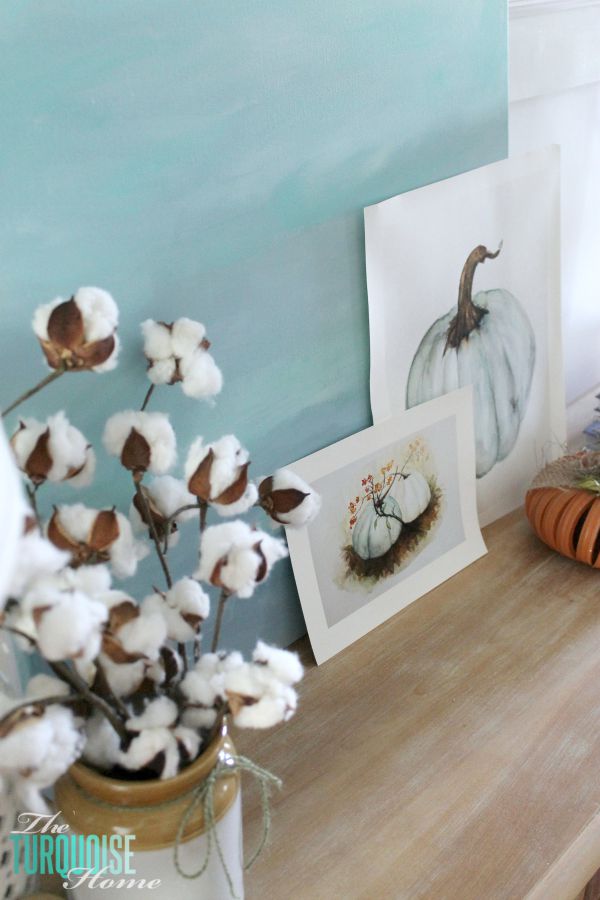 The biggest thing you may notice are the white spaces on the wall above the board and batten. One night it was super late, but I was inspired, so I grabbed a roll of clearance aisle wrapping paper from my wrapping paper closet and created a few replicas of the frames I want to buy. And then I put them up there to see how it'd look. I love it!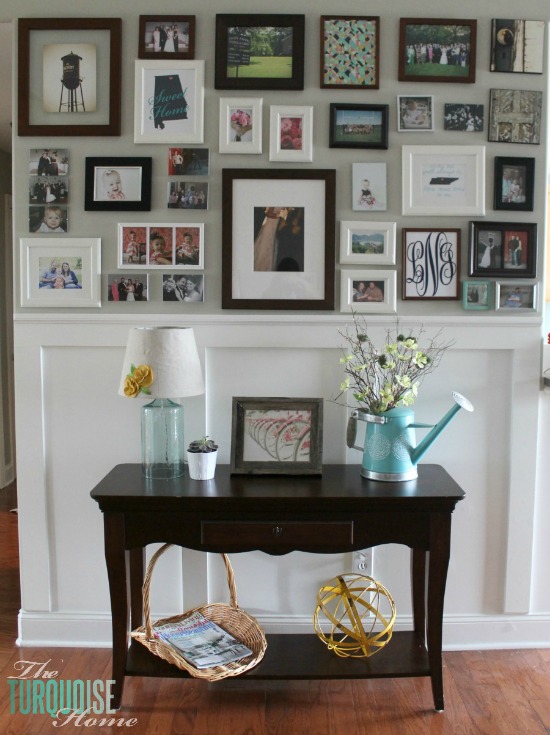 I originally had the whole wall filled with a variety of random frames and pictures. I created it right after we moved into our house and eventually wanted to bring in a more cohesive look.
So recently, I was inspired by Jenna's TV wall in her living room and have decided to replace the jumbled gallery wall with 5 large frames. I'm not quite sure what will fill them, but probably some black and white current family photos, maybe some art or typography. I don't want anything to be too loud or colorful, because I don't want it all to compete with the blue abstract art. But I'll find some neutral art or photos to fill them up.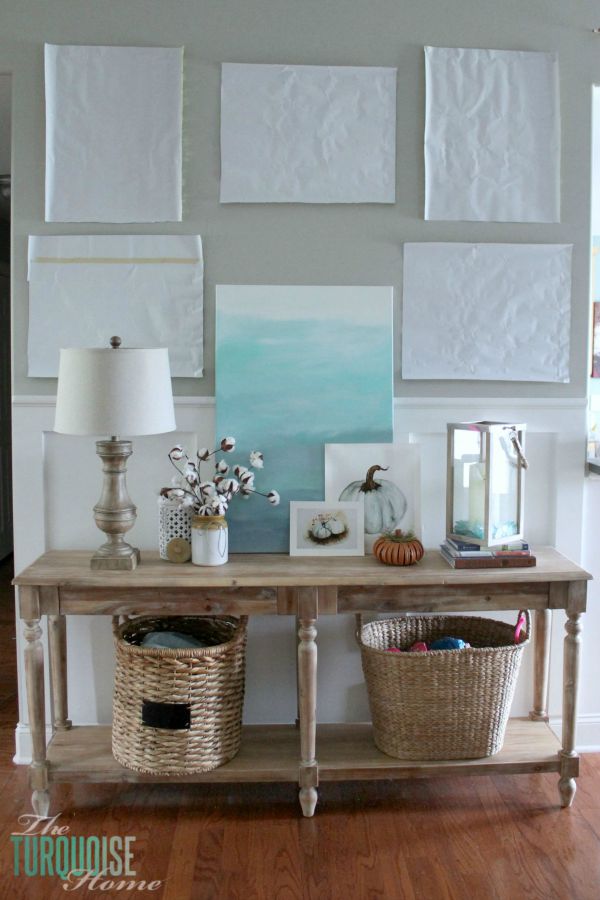 I'm trying to decide if I should add something above the abstract art in that small horizontal space. Maybe a word on the wall, or some collection of something? I'm not sure yet, but I'll let it come to me.
Already, when I walk by this space, I stop and smile. I love the table and how the decor is all coming together.
So, help a sister out.
Which basket should I choose?
And what to put in that funky space above the art?
Don't miss out on the behind-the-scenes fun!
This post is sponsored by my YL. I love having natural options and these essential oils have helped my family tremendously in our pursuit of natural wellness. They are also my business and are so well-loved that they sponsor my blog!! Enroll by clicking here.
I'm giving away a special freebie this month when you enroll. Click the image for more info: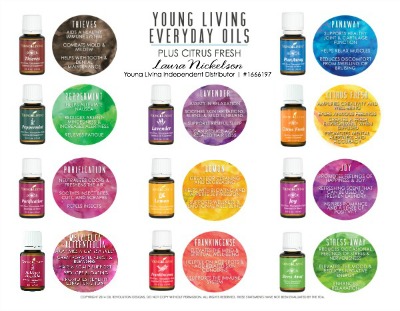 Disclosure: This post includes affiliate links, which does not mean you pay a penny more when purchasing through my link. It means that in helping you easily find some of my favorite products, I receive a small commission if you purchase. Thank you so much for supporting The Turquoise Home! {P.S. I only share products I truly love!}