DIY Fire Pit Ideas + Options to Buy
Bold statement: having a fire pit in your backyard is one of the best investments you can make for your family. If you are anything like me, you probably understand the need to maximize your backyard living—if I'm being honest, sometimes ushering the kids out the back door is what keeps me sane!
(Granted, I don't usher them out to the fire pit. HAHA! It's something we can do together with adult supervision.)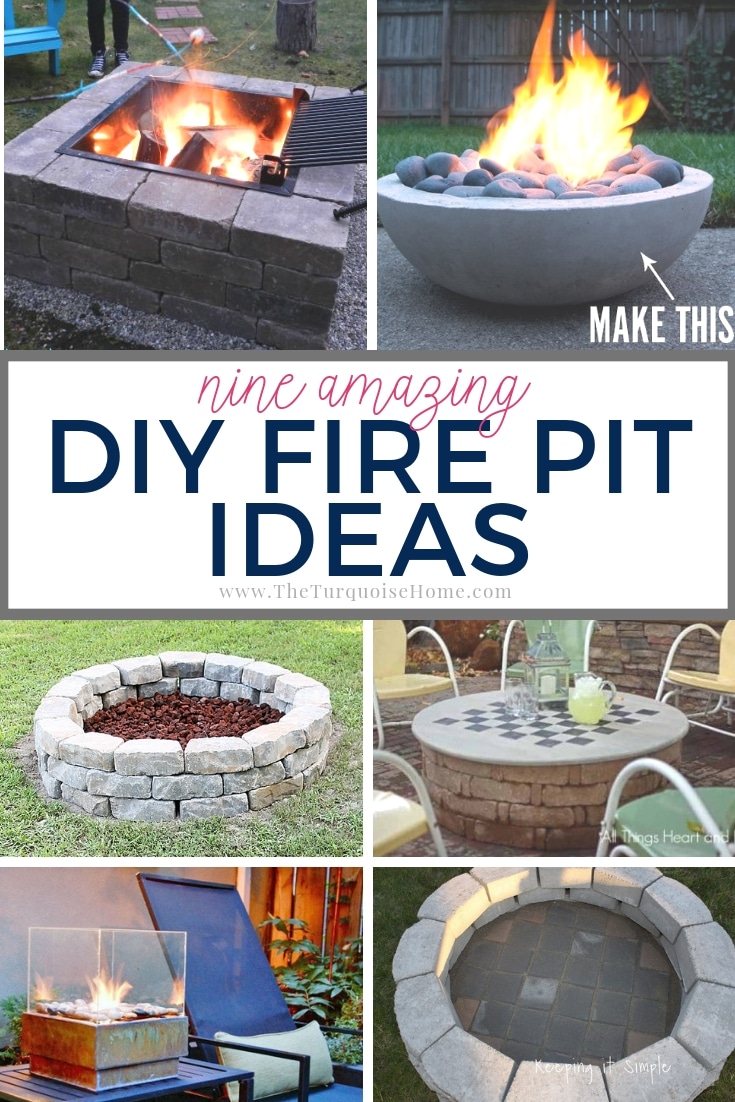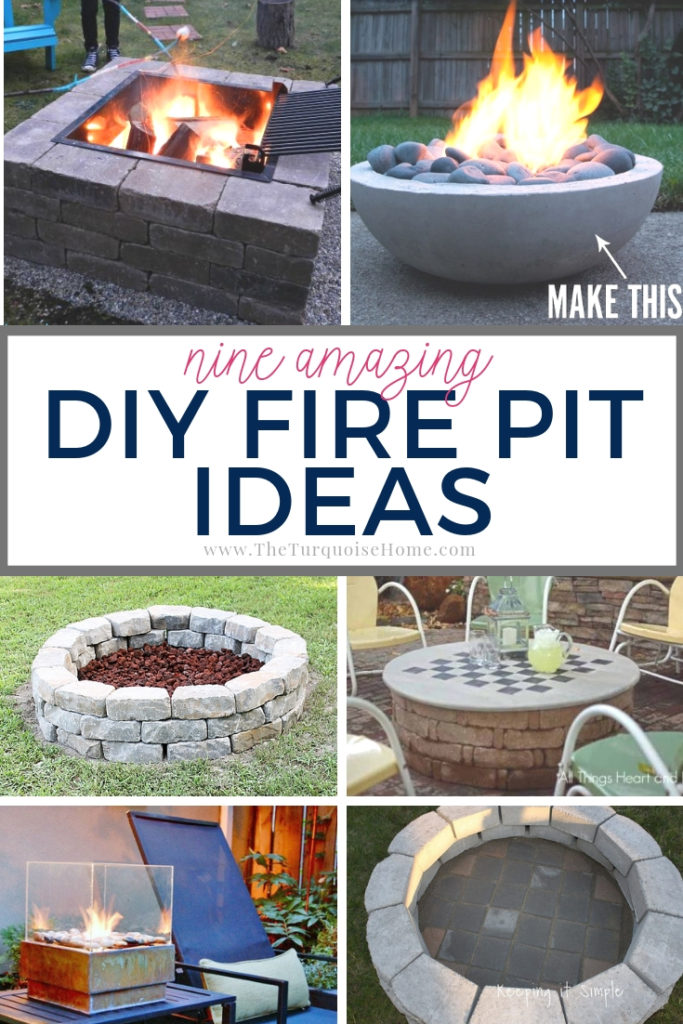 Adding a DIY fire pit not only allows you to utilize the space in the colder winter months, but sitting around the fire pit is where I built some of my favorite family summer memories as a kid.
I have a lot of do-able diy ideas to share, but I'll keep it real with you and acknowledge that sometimes there isn't the time (or drive) to DIY. I totally get that and that's why I've added some of my favorite fire pits to purchase for the second half of the post.
Personally, we have bought this awesome Solo Stove, which cuts down on smoke and is easy to transport. We plan to build a DIY stone pit to put our Solo Stove in very soon!
DIY Fire Pit Ideas
Creating a DIY fire pit is easier than you may think. This is a fun DIY project to try out because it's close to instant gratification—give it a few hours and you'll be using your new fire pit for years to come! Here are some of my favorite DIY outdoor fire pits to re-create.
---
This budget-friendly DIY fire pit only cost $60 to make. Keeping It Simple Crafts did a great job with this project—and I'm a big fan of the cover and seating she made to go with it later on.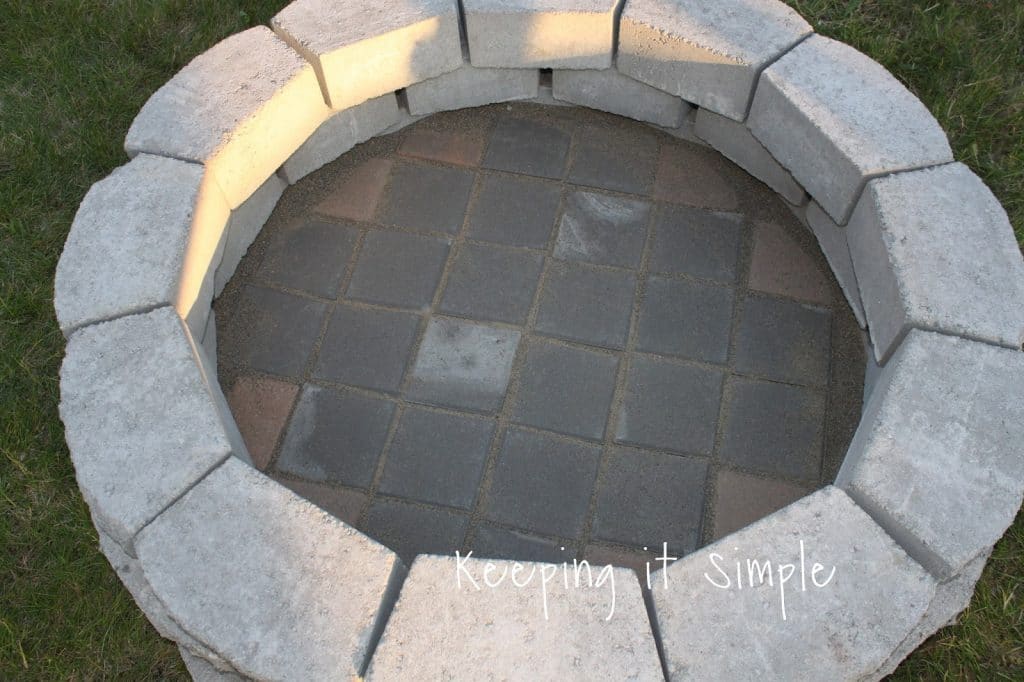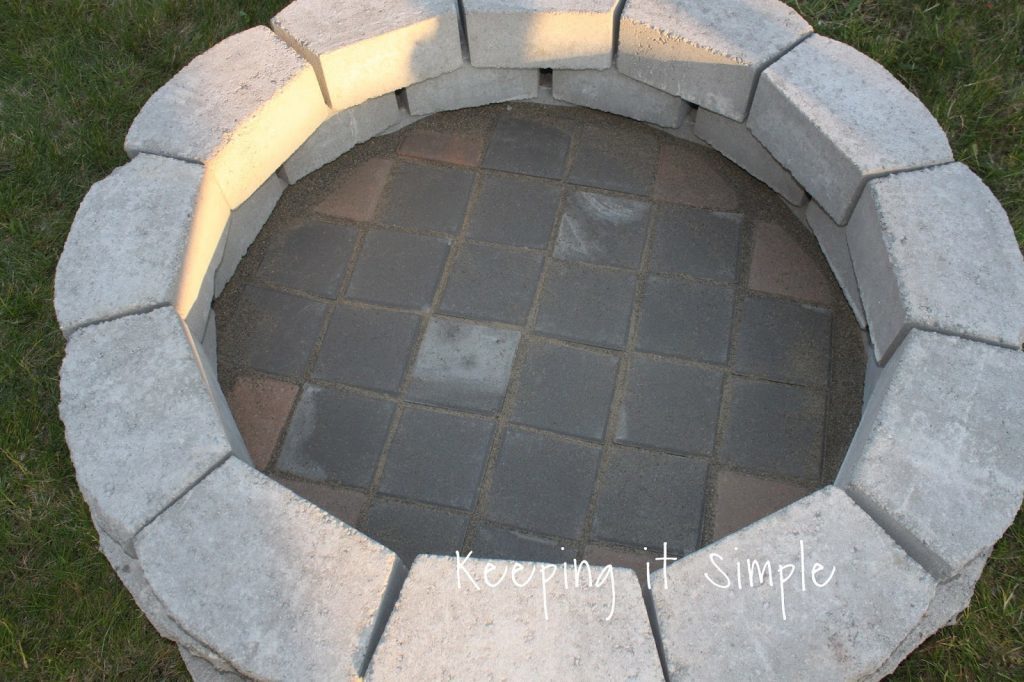 If you really want a quick outdoor DIY fire pit project, this one from Shabby Creek Cottage is a great one to try. This fire pit takes about an hour to complete and the post is complete with a helpful video tutorial as well.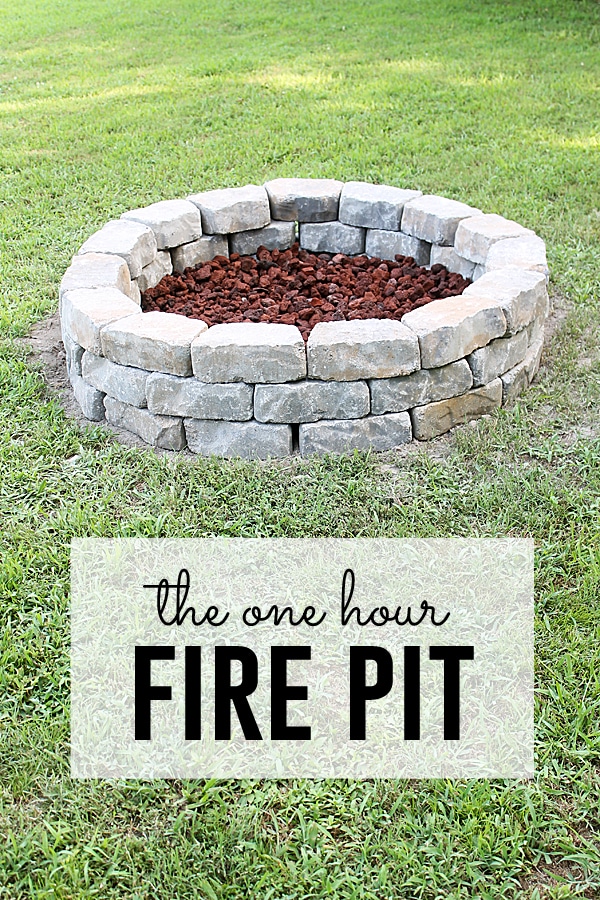 This is a great way to make a DIY fire pit that is multifunctional. All Things Heart and Home created a fire pit cover with checkerboard on it, which is the perfect touch for the times of the year that you aren't using the fire pit.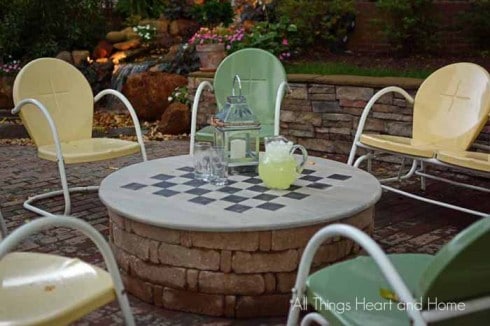 This is a really professional-looking DIY fire pit—it's quite pretty! Grace and Josie's blog post with instructions to re-create it includes a time-lapse video so you can get a quick idea of how it is done.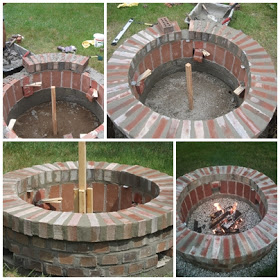 If you want a DIY fire pit project that is almost fool-proof, head to your local home improvement store and grab a fire pit kit that has all the supplies and instructions you need. Red Head Can Decorate shows of her project in this post—I love that she also added a grill grate and the whole thing only took two hours to do!
This is one of the more modern DIY fire pit ideas that I've seen, but I really like it. The Art of Doing Stuff created this pretty glass and rock fire pit for only $25…not bad at all!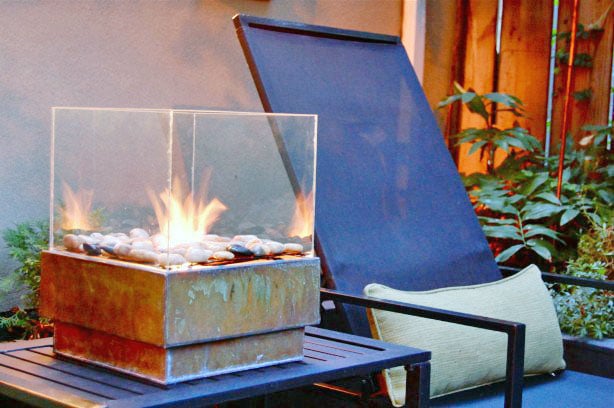 Here's another pretty, modern DIY outdoor fire pit idea. This creative project from Man Made uses concrete mix to create the bowl and fills it with fuel canisters and rocks—the tutorial makes this one seem very do-able.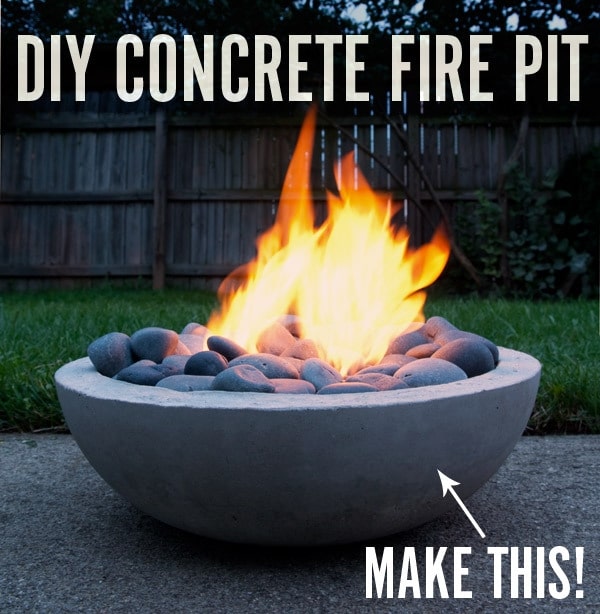 This DIY fire pit is made with stone. It will take a little extra effort, but it looks fantastic, particularly if it coordinates with your patio and landscaping. Check out the tutorial from The Crafty Ninja.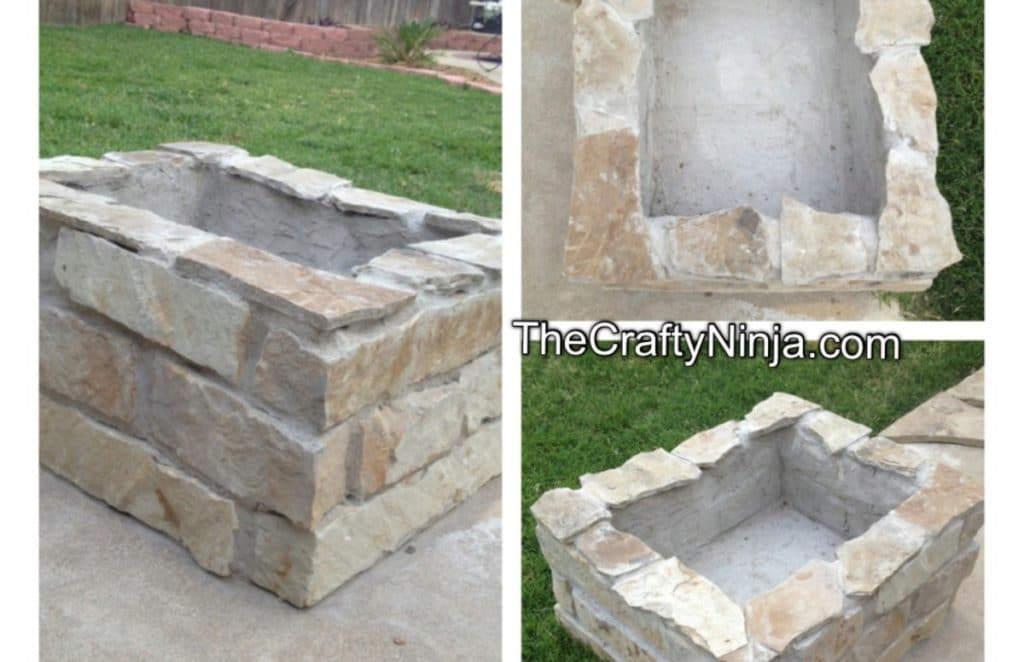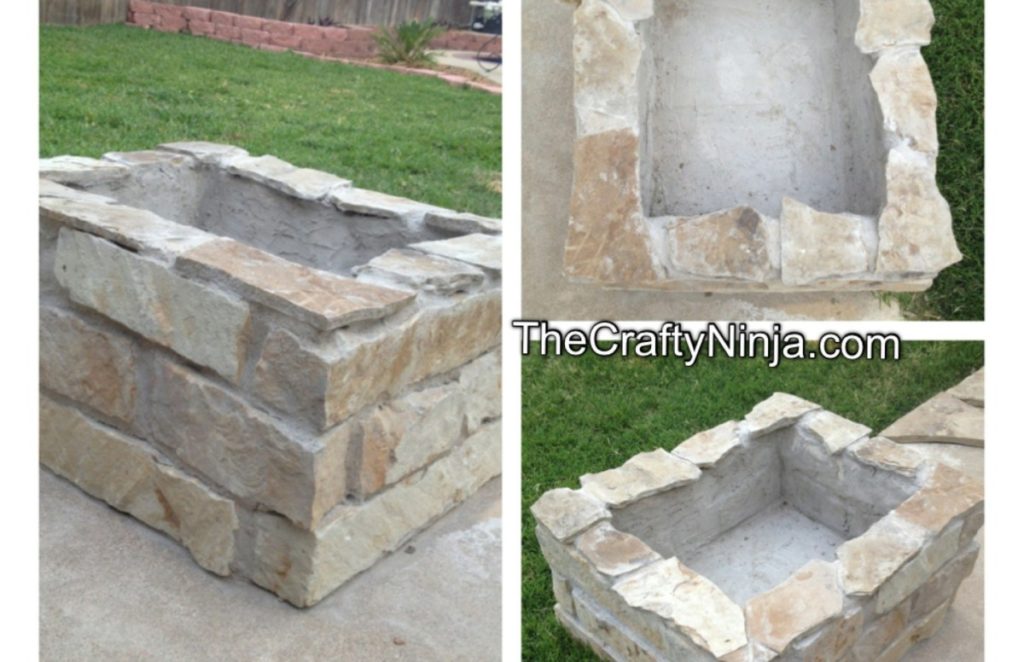 Looking for a DIY fire pit project that is inexpensive, easy to maintain and cheap? This project from Mike Kraus is definitely one to check out. This firepit sits below ground level so there is a bit of digging involved but it is a fairly simple project overall.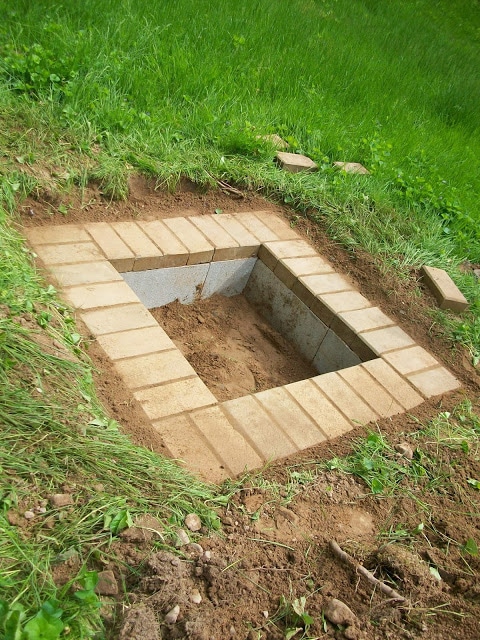 Stylish Fire Pits to Buy
Not up for a DIY fire pit project? No problem! There are plenty of pretty pits available for purchase—and most are relatively affordable. Here are some of my favorite fire pits I found to purchase and use this season.
---
The Yaheetech 32″ Outdoor Metal Firepit comes with a grate, poker and a waterproof cover. Plus, the ledge is wide enough to use for balancing drinks while the fire pit isn't in use.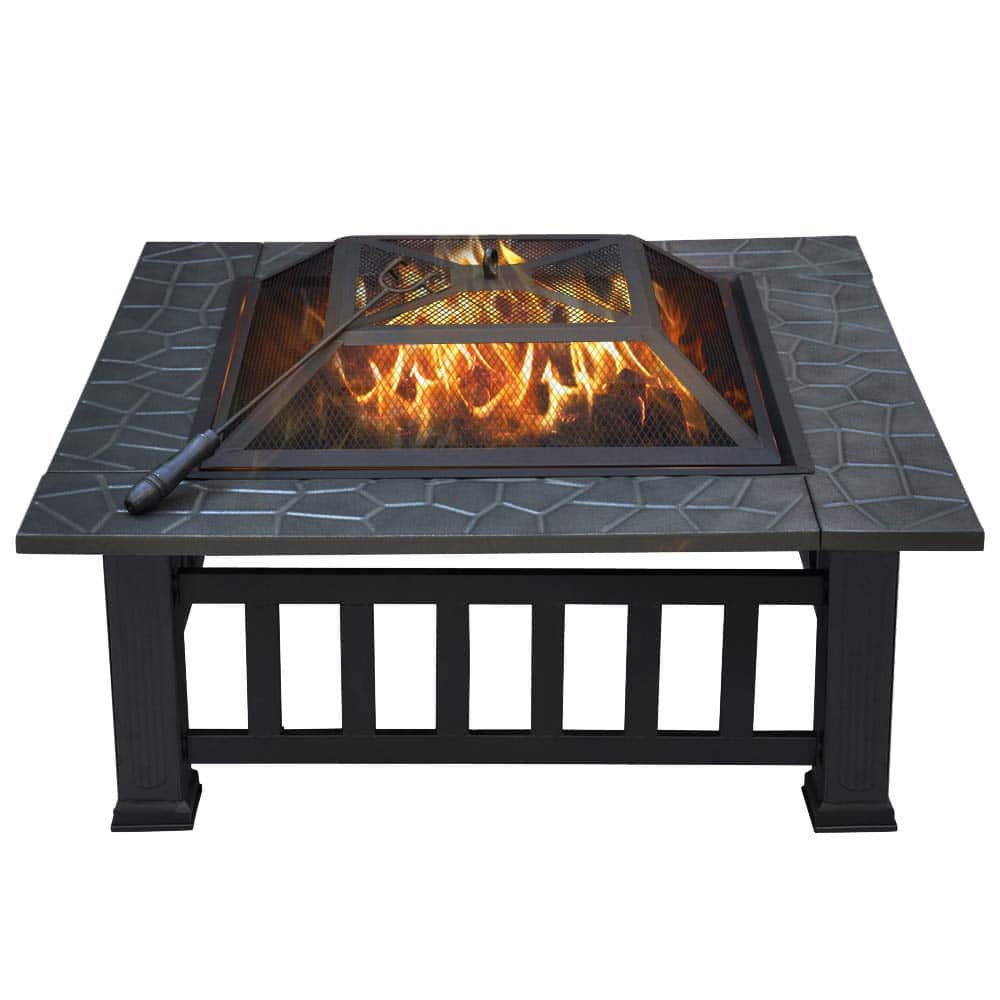 This fire pit is different from the average metal bowl. The Uniflame Firehouse has a chimney and has a latching door you can use to add logs to burn.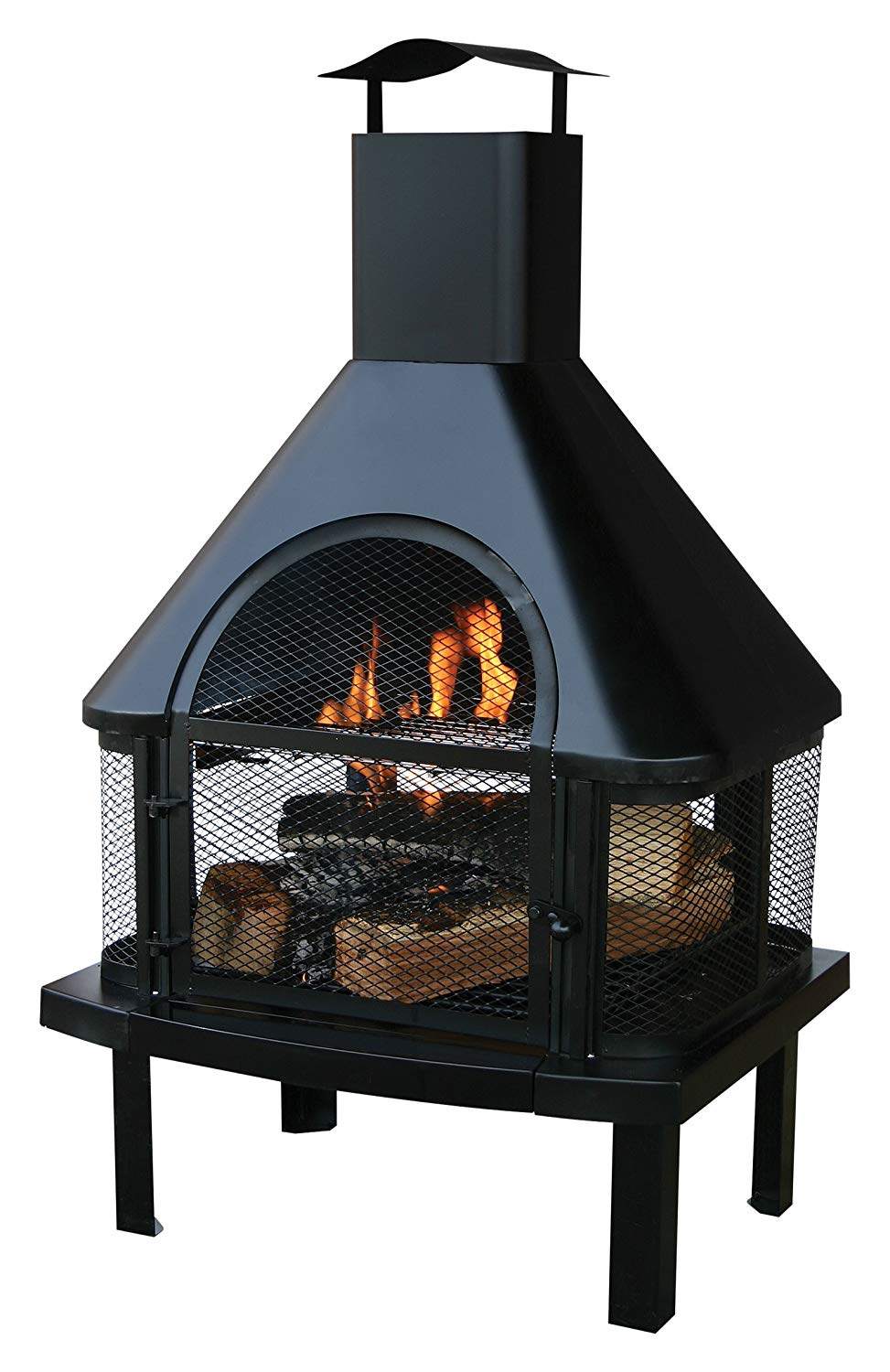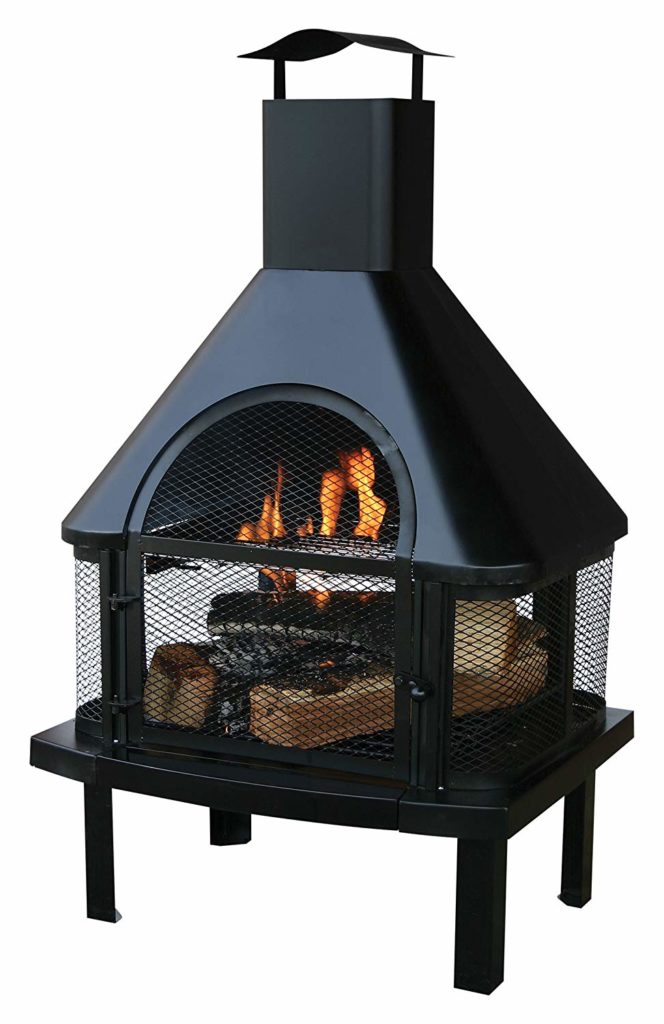 This fire pit table runs on propane, so it turns on with the flip of a switch, making it super simple to maintain and use. The Rocksprings 30″ Wide Square Fire Table is currently on sale at Target—grab it while you can!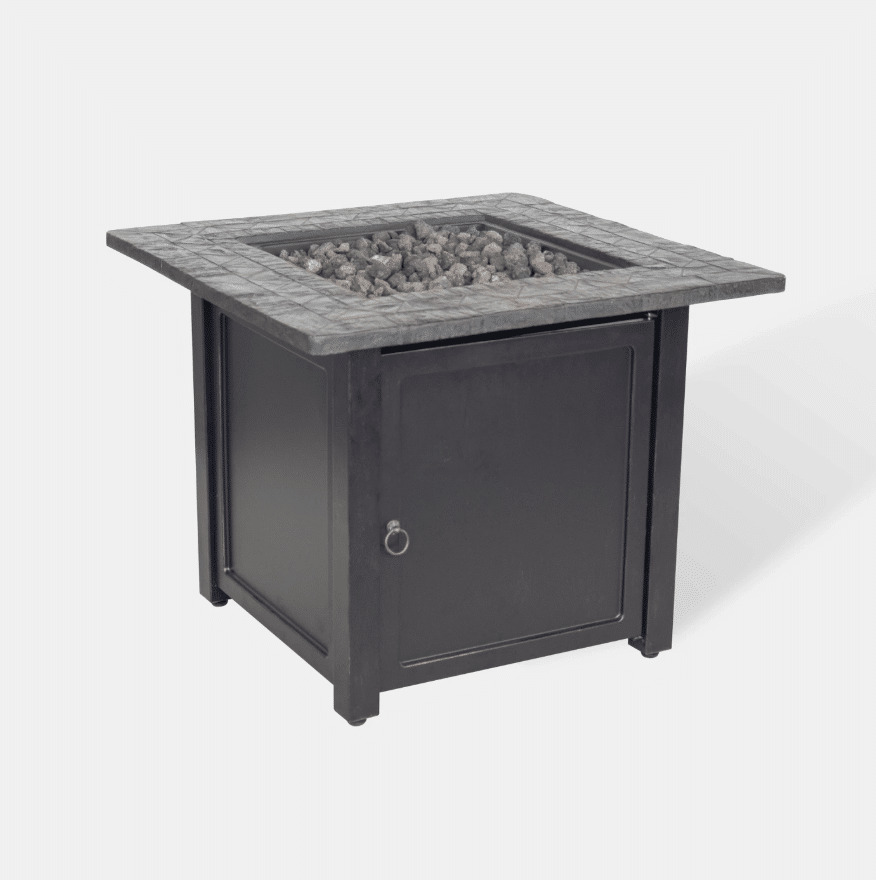 This Copper Woodburning Fire Pit comes in a beautiful hammered copper finish. Perfect for accenting your outdoor space!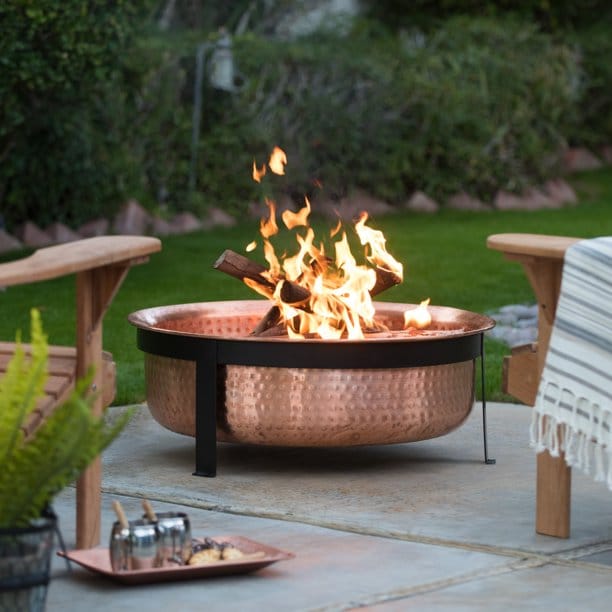 If you are looking to buy something that looks like a DIY fire pit without any of the work, the Channing Wood Burning Patio Fire Pit is a great one to consider.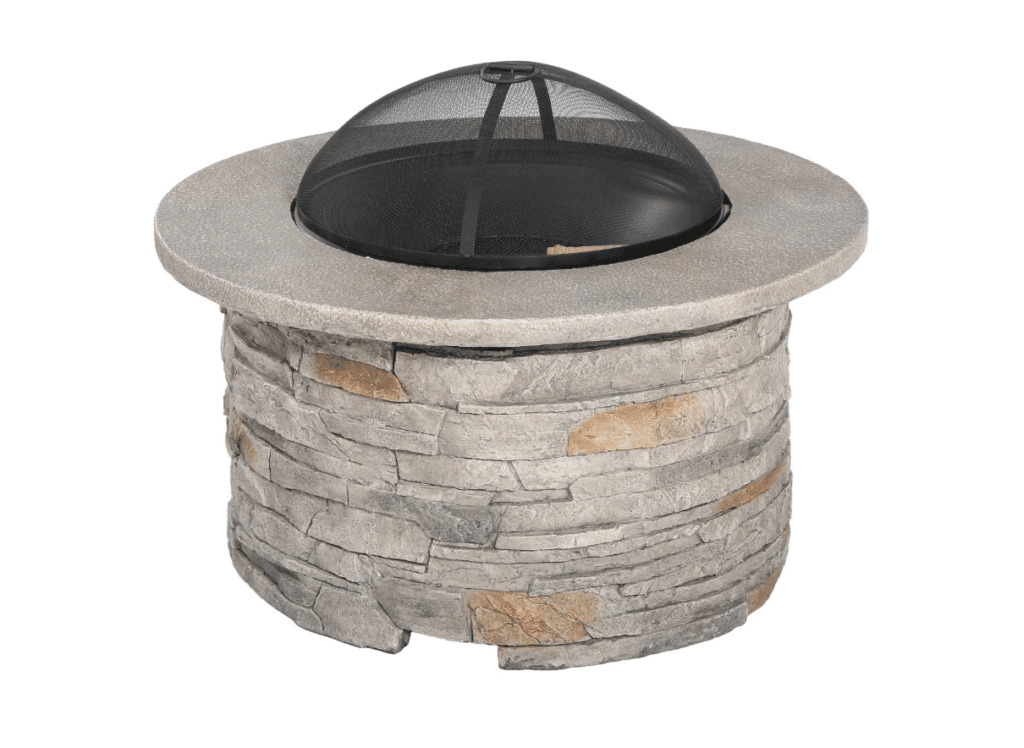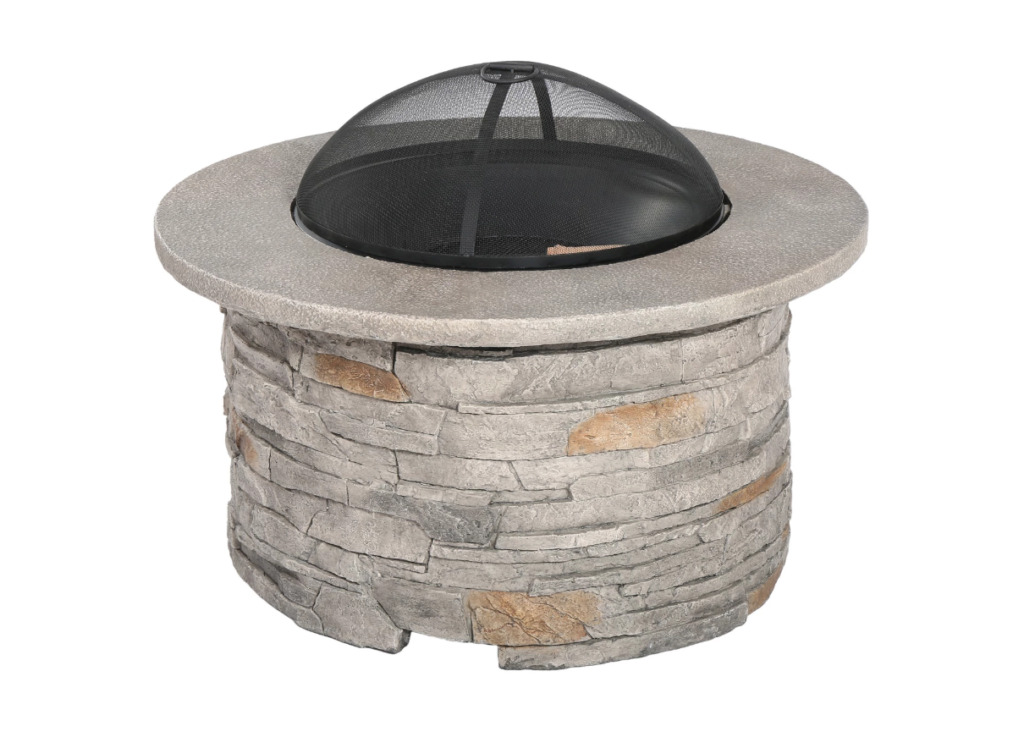 This fire pit is SO pretty! The Lennox Fire Pit is from World Market and is totally dreamy with its copper and black lattice weave.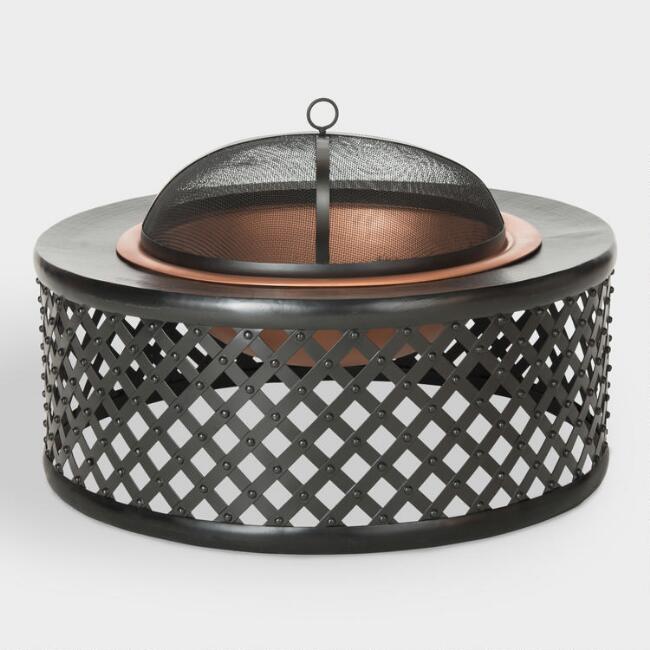 This is a great cross between a DIY and a purchasing option. The Hudson Stone Round Fire Pit Kit is from Home Depot and looks like a pretty easy DIY.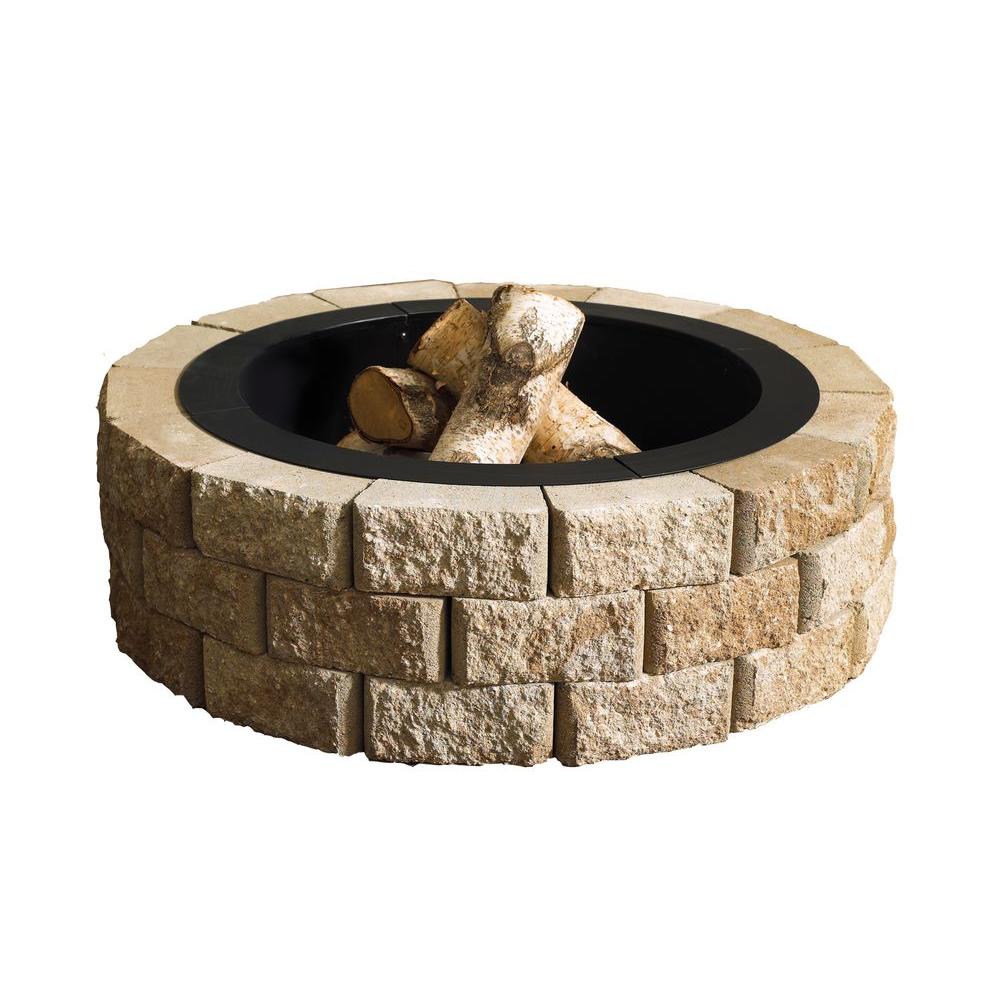 The Steel Wood Burning Fire ring is from Wayfair and is a simple solution that costs less than $40! The iron ring sits on top of the gravel to make an outdoor fire easy—just make sure you factor in the budget for gravel or rock.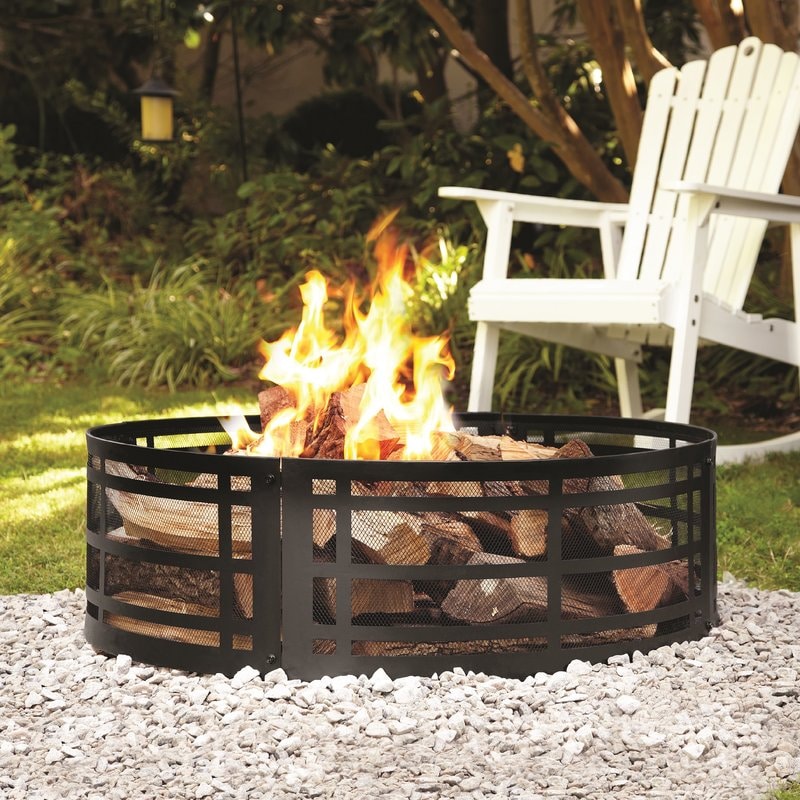 This fire pit is a clever design that uses the lid to create a table top. The Bradford Square Steel Wood Fire Pit is from Home Depot and has a mesh top to help shield you from sparks.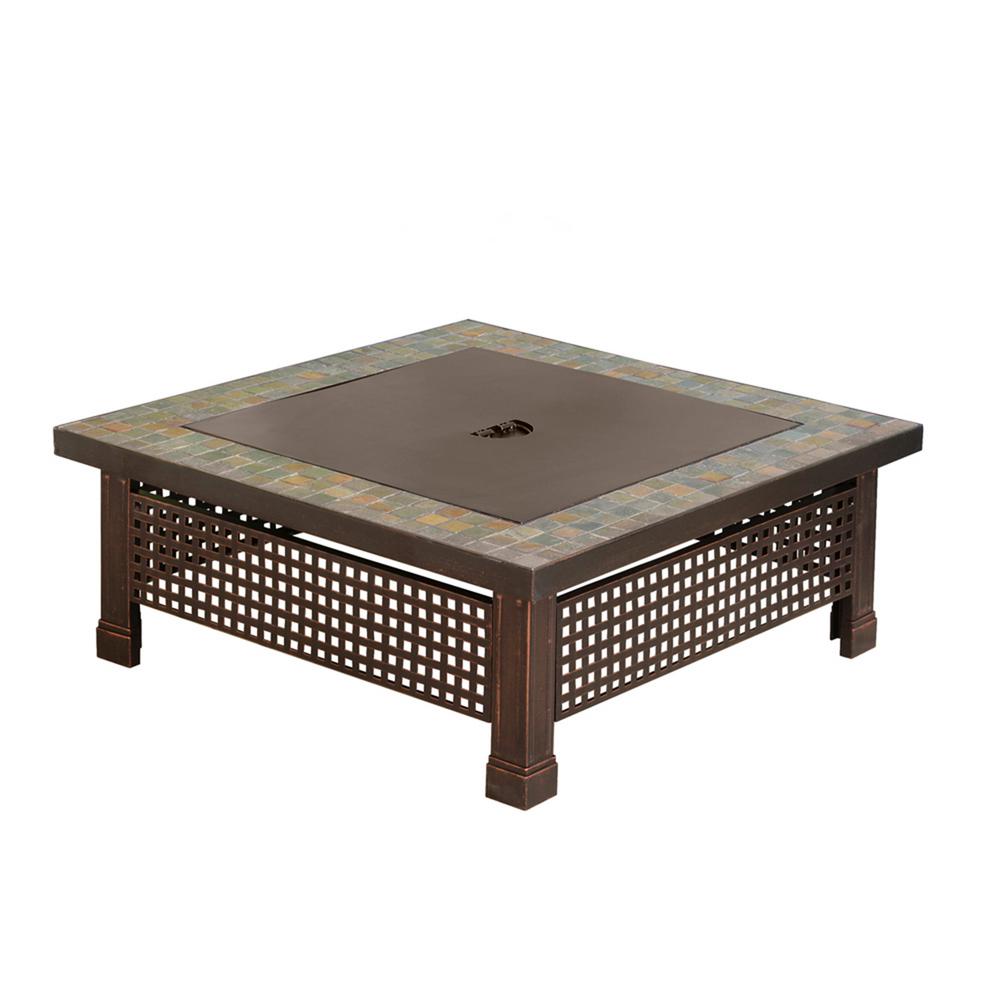 I love the shape of this super chic Tuscola Fire Bowl. It is affordable AND stylish which is the best pairing around.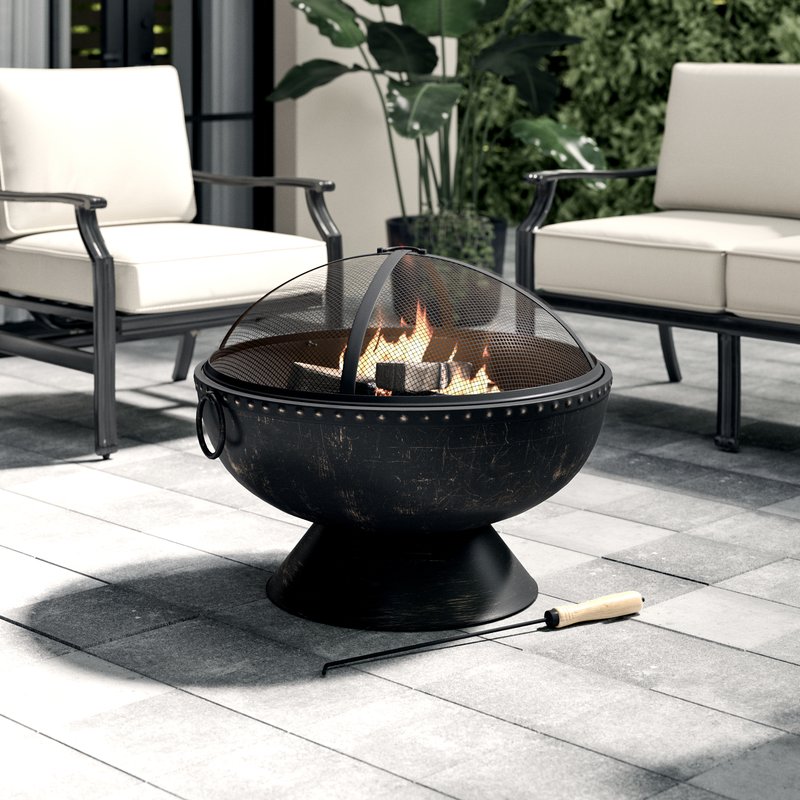 Which one of these fire pits is your favorite? Will you go for one of the DIY fire pit ideas or purchase a pre-made one? Either way, make sure to stock up on s'more supplies!
MORE POSTS YOU WILL LOVE: