The very fact of snow is such an amazement.
– Roger Ebert
I'm exercising my commitment to my word of the year this week. 🙂
I'm not quite a week ahead in my blog post scheduling. Heck, I'm not even a day ahead, which is normal around here. I'm going to try to work on it, though.
But I gave myself grace last night and instead of staying up late and trying to hammer out a post, I went to bed. The weather forecasters had been predicting snow for today and sure enough when we got up this morning there was a thick layer of white powder and it was still coming down. We live in northern Alabama, so this is a rare occurrence. The last time was had a good snow was three years ago right around the time Miss A was born. So, this was her first experience with snow. So fun!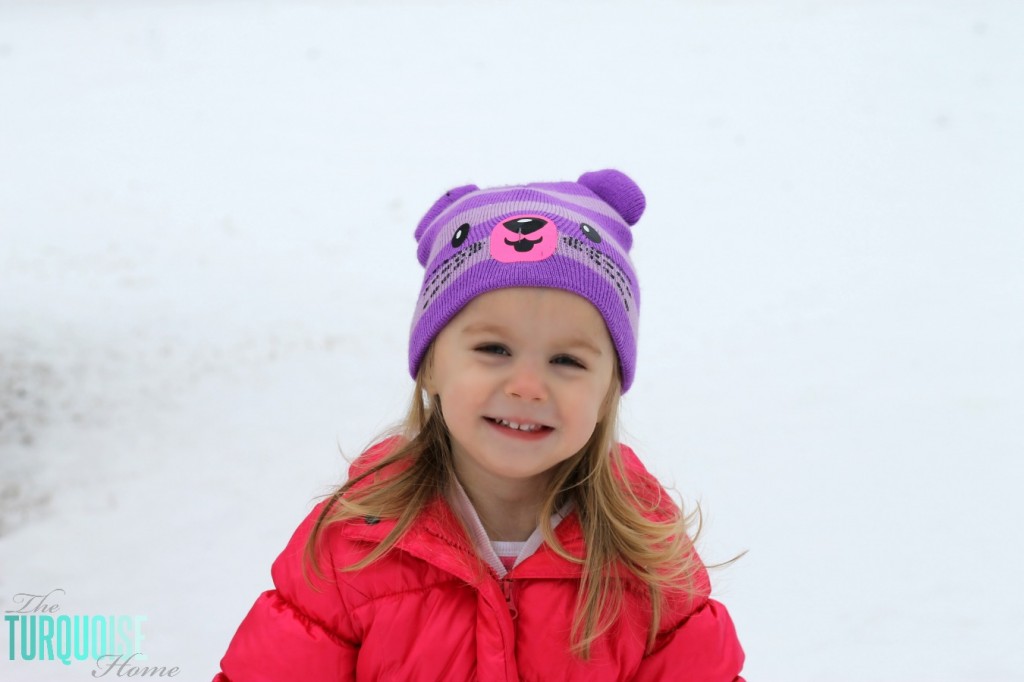 Coach is a teacher, so his school was canceled and it quickly turned into a family snow day. Miss A is a late sleeper and the snow was starting to melt by the time we got all bundled up and got out the door, but we were still able to build a pretty large snowman.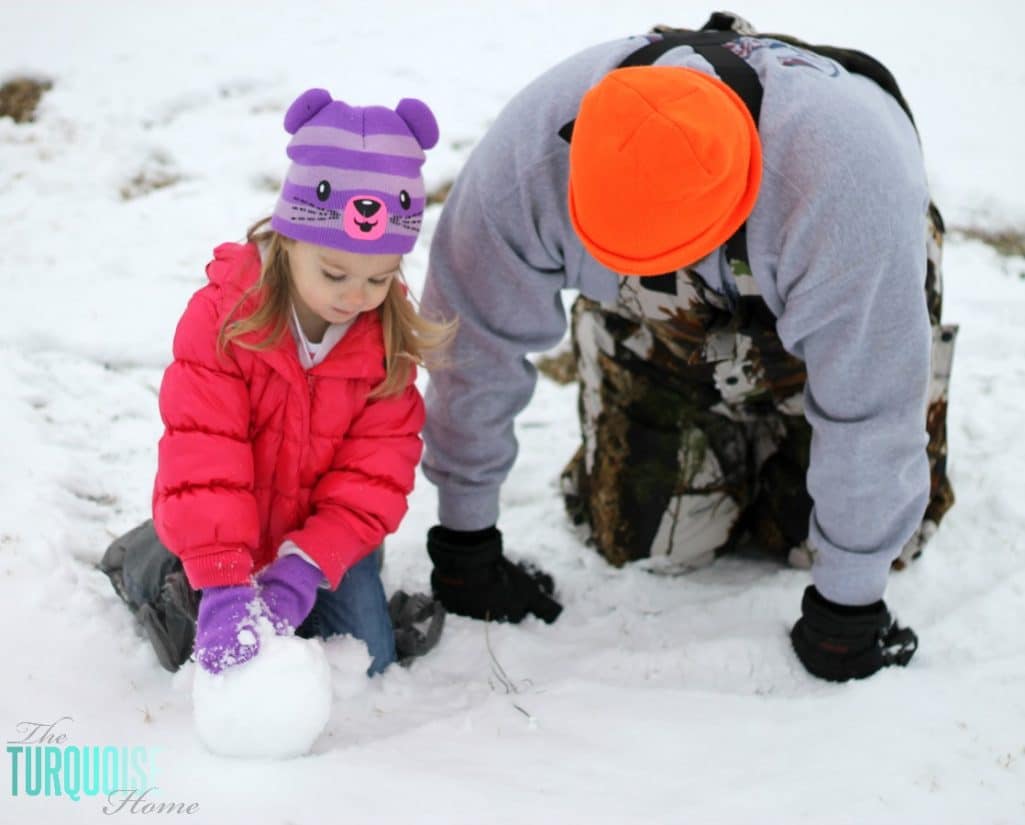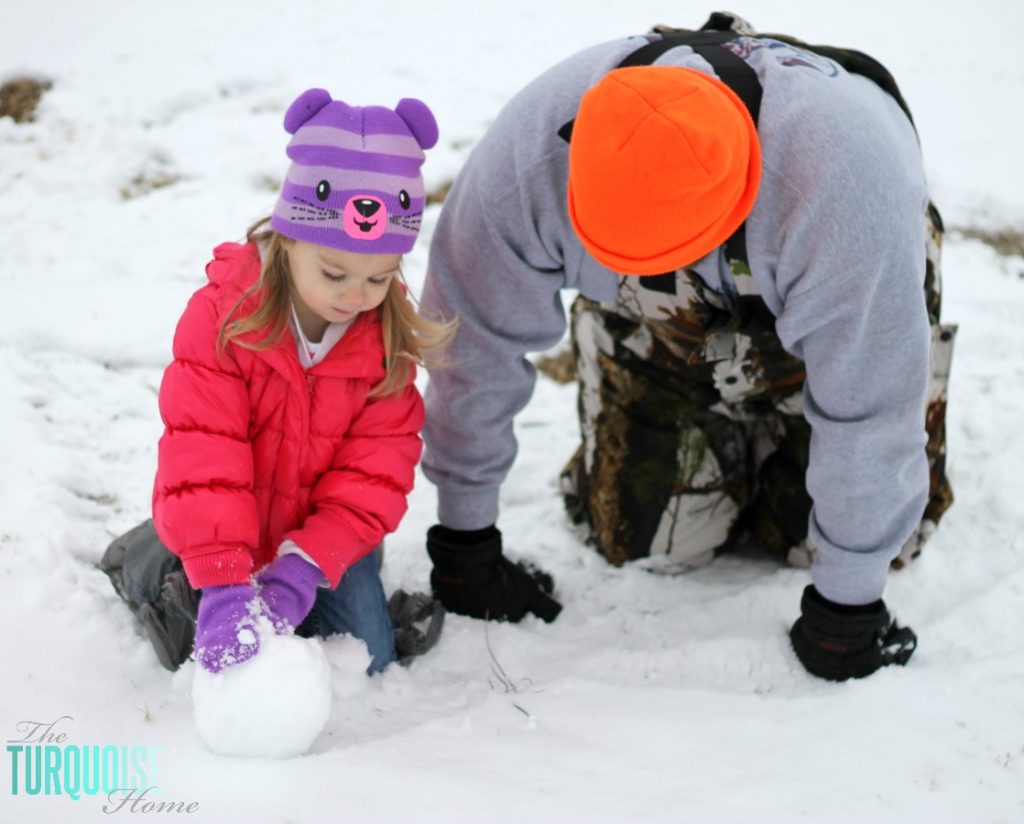 I grabbed my camera and took some fun pictures. 🙂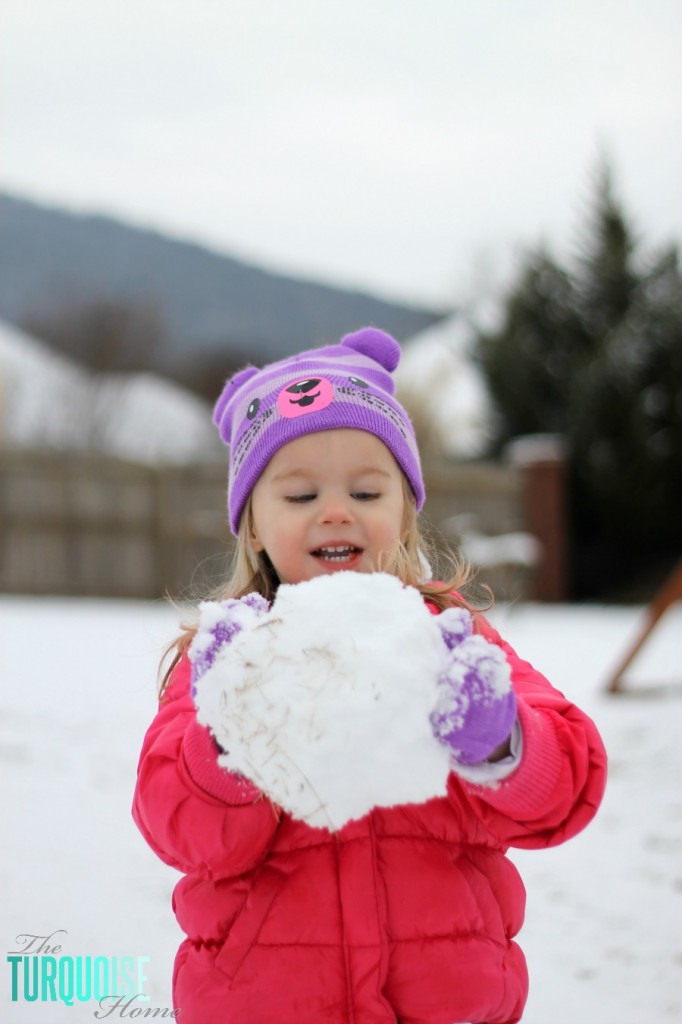 The beginnings of a snowman. We took Miss A to see Frozen back on New Year's Day, so we sing "Do You Want to Build a Snowman" a lot.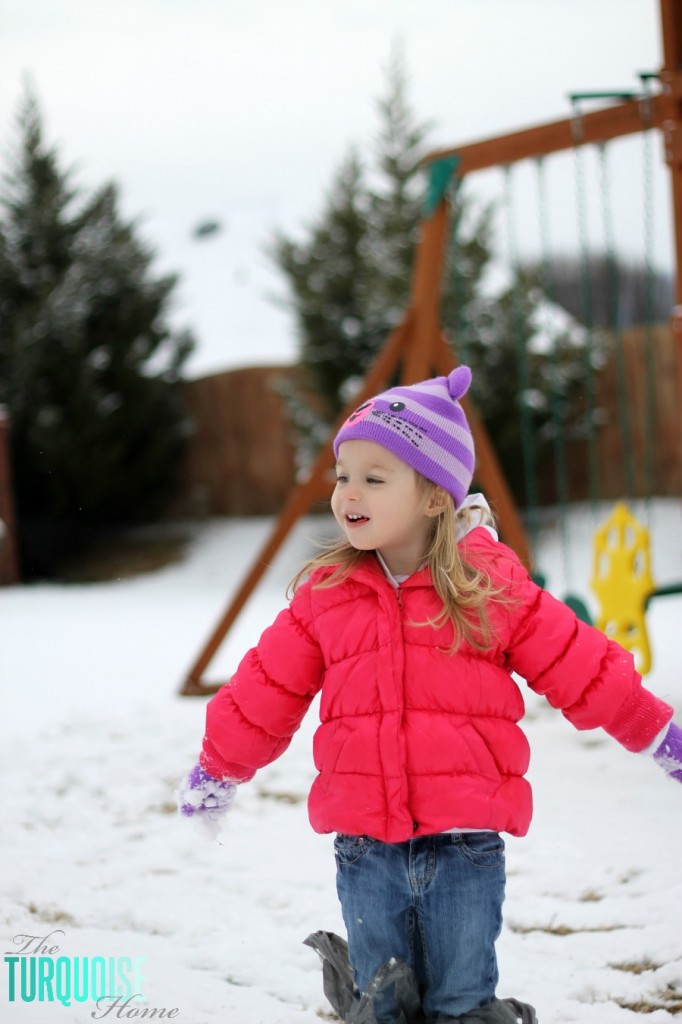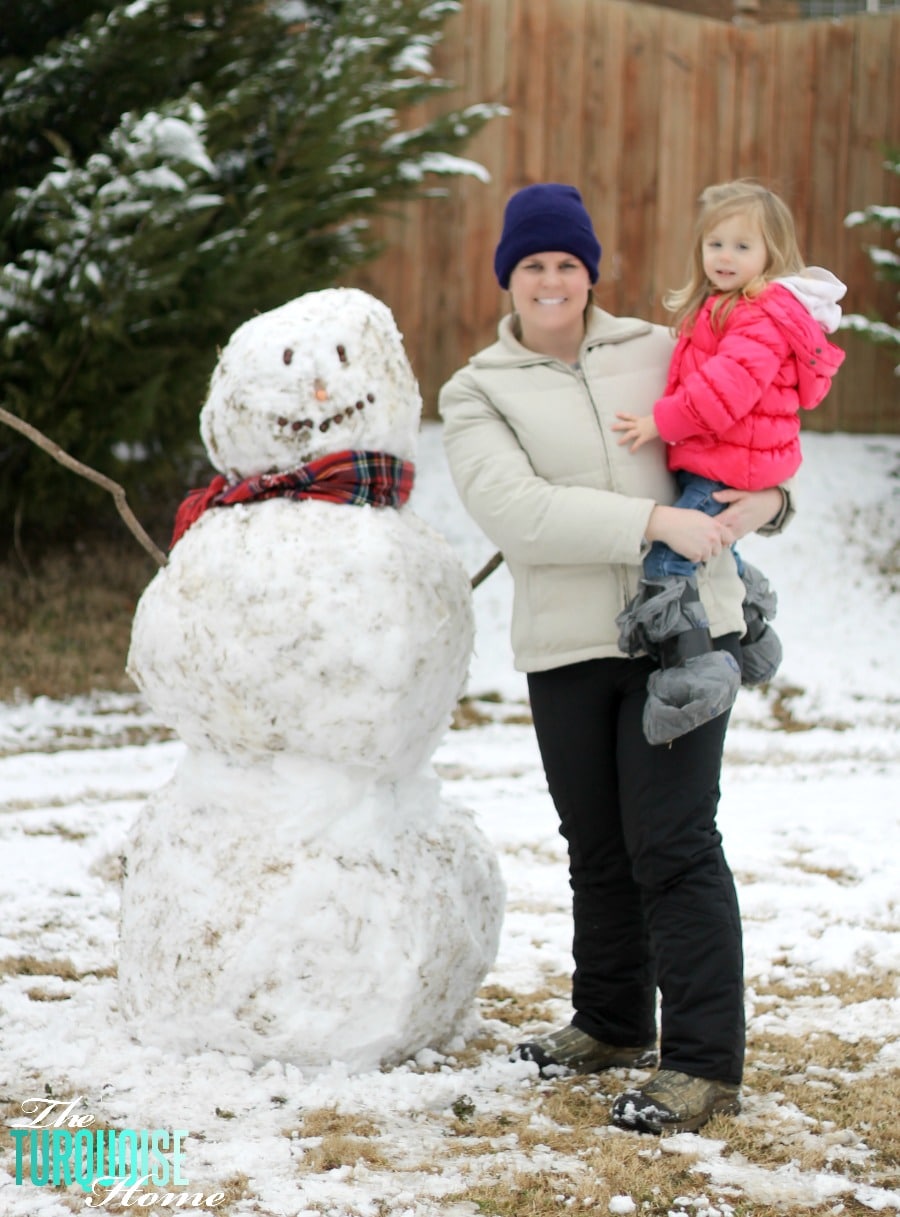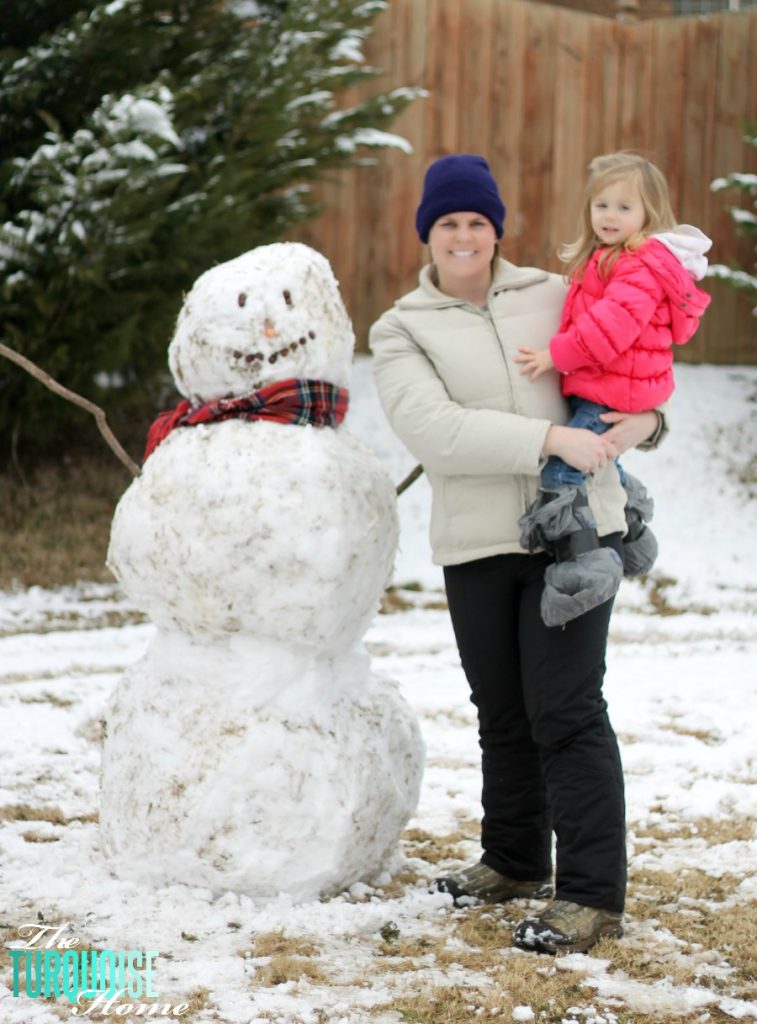 Our snowman was a little hairy. Maybe because the snow was starting to melt, the grass wanted to mix in with our snow.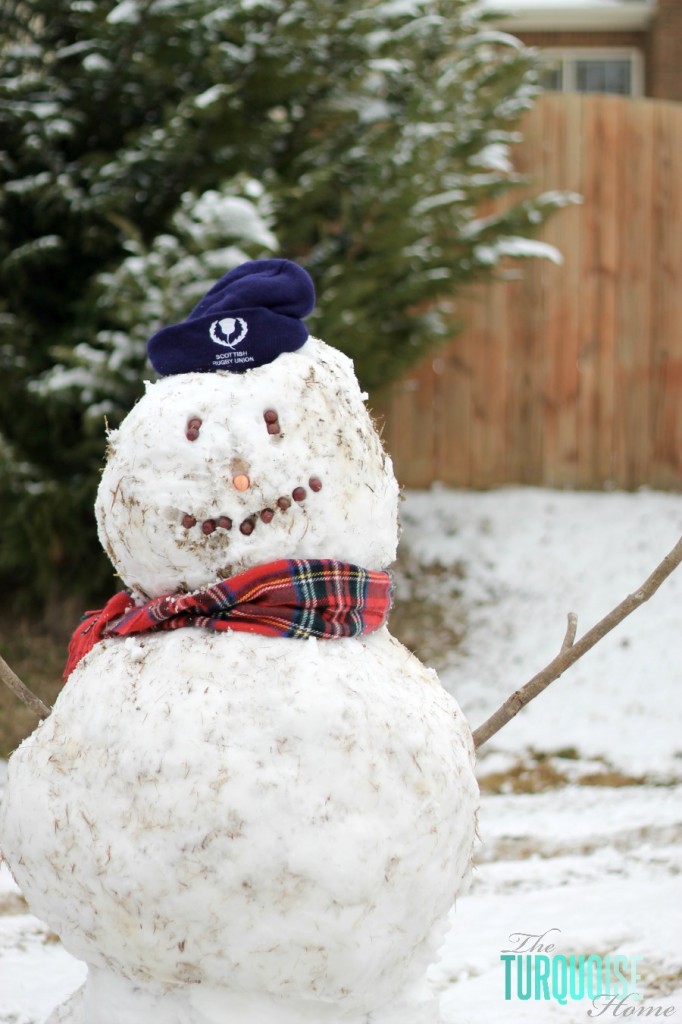 After our snowman was built, Miss A decided she needed to clean the fence. But that didn't last long before we were all too cold and came in to warm up by the toasty fire! Our fireplace sure has come in handy this winter. While this has been our first snow, we've had the coldest temps in 50 years this winter.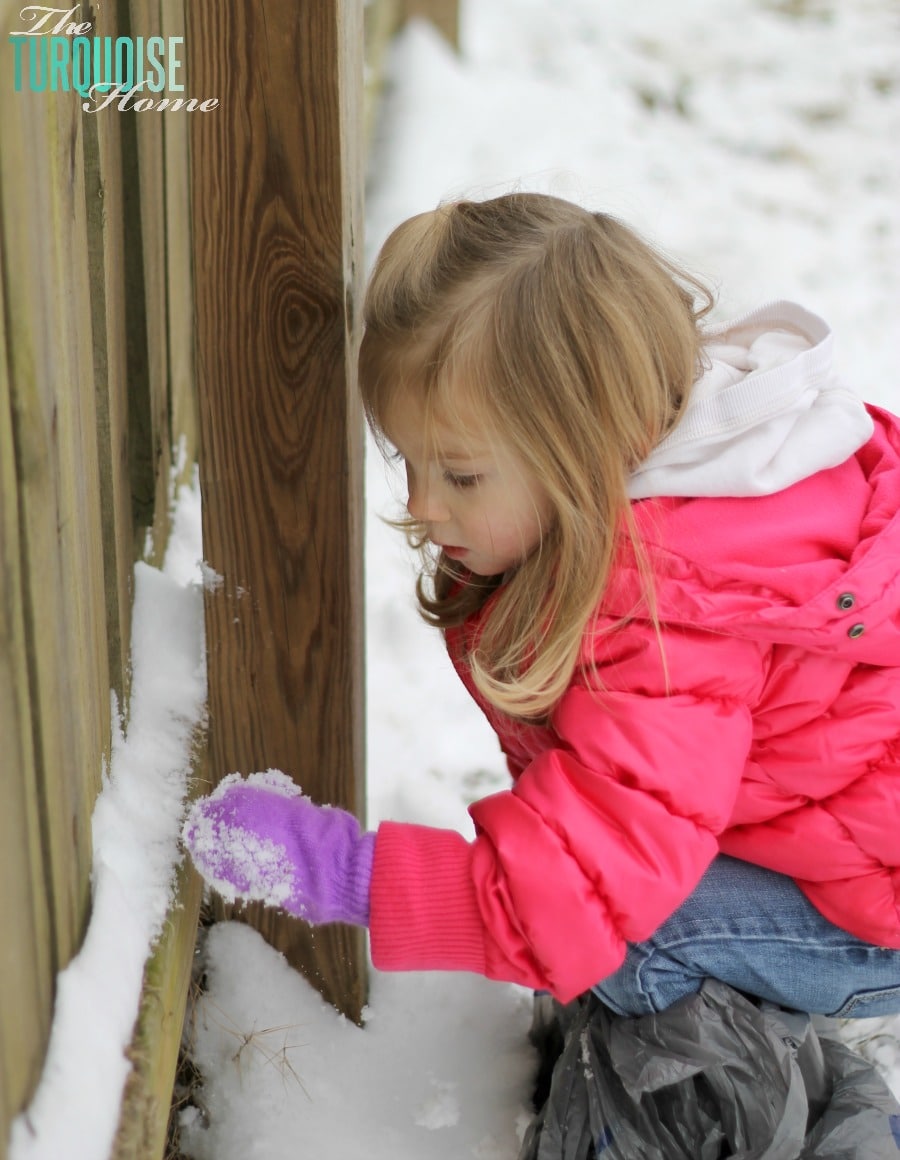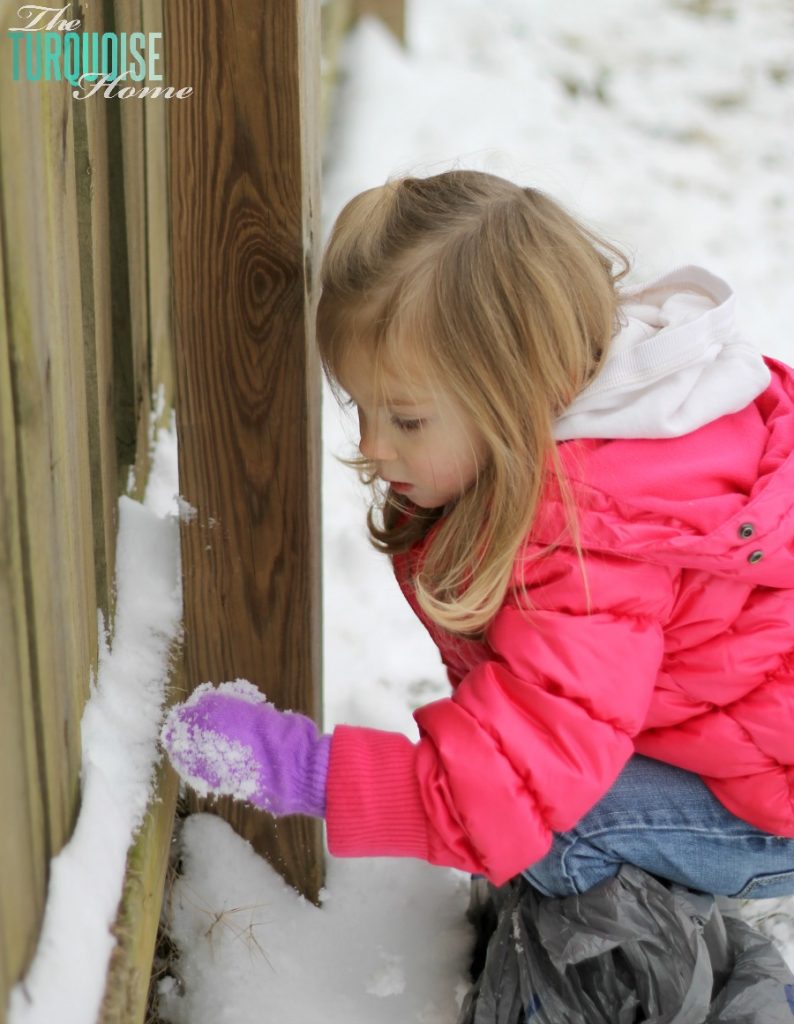 And the forecasters are predicting more snow tomorrow – around 6 inches. So more snow fun to be had!
I hope you're stay warm wherever you are. How's your weather??
Get Instant Access to my Guide to Customize Your Home on a Budget
Grab your FREE guide for 10 Ways to Customize Your Home on a Budget: simple projects to transform your home from builder beige to a home with character and charm!