5 Favorite Entry Way Lanterns
One of the easiest ways to customize your home is by changing out the builder-grade, outdated light fixtures for new, upgraded lights. I've upgraded 2, count 'em, two lights since we moved in more than 3 years ago. It's time to change up some more lighting in this house, don't cha think??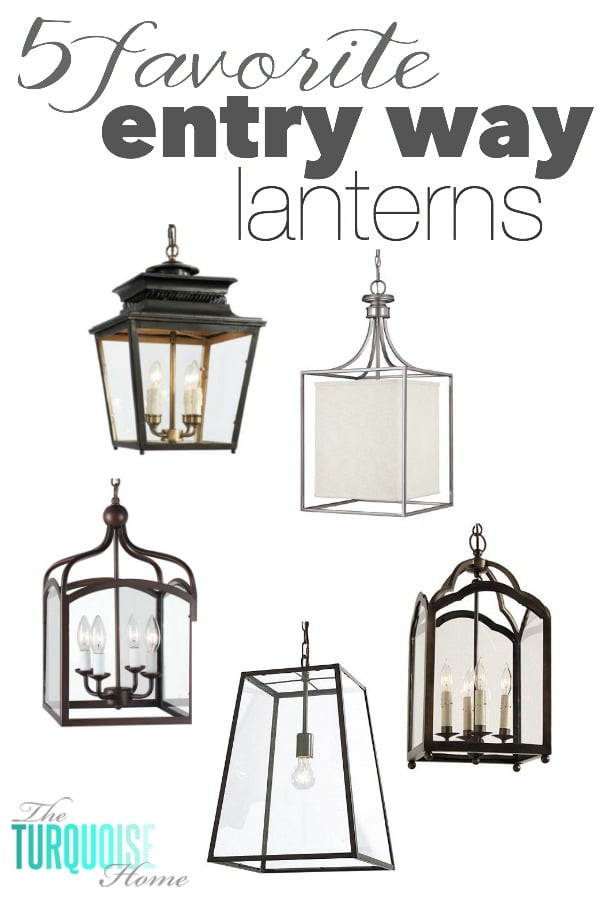 Clockwise from top: Piedmont Lantern | Springfield Lantern | Delaney Pendant | Eldridge Pendant | Ashley Lantern (similar)
A little over a week ago, I posted this photo to my Facebook page and asked for opinions on which one was the favorite.
B and D were the clear favorites and that exercise helped me solidify that I do want a lantern look in my foyer.
One of my Facebook friends asked me an important question, though. She said she couldn't pick one without seeing my space and what I have in there. Good point.
So, I decided to play around with photoshop and see what some of my favorite lanterns would look like in my entry way.
But before we do that, here's the light that came with the house. It's a swirly white bowl light, or something like that. 🙂 Eek!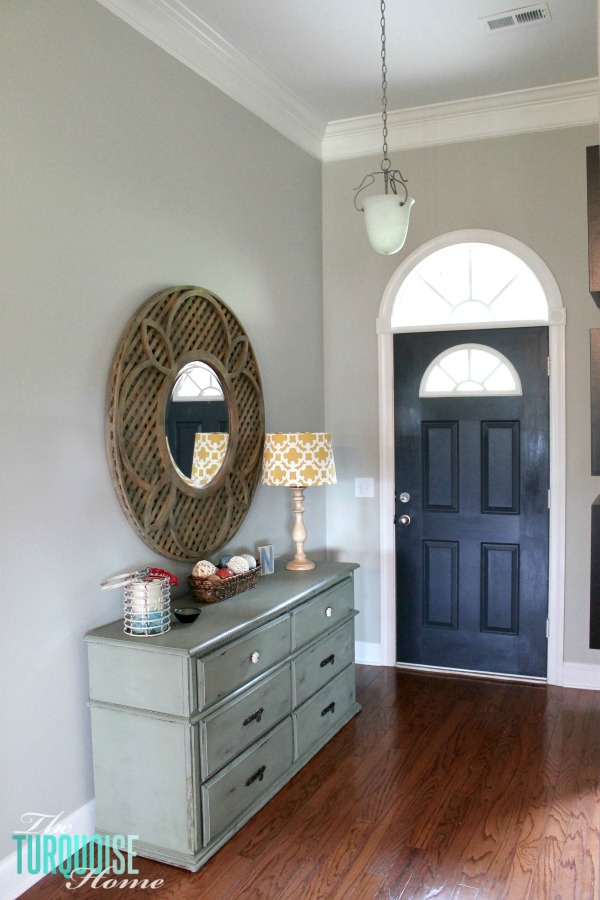 I mean, somebody out there may like it, but it's not for me. And it collects bugs. Yuck! (Don't mind the shininess on the door. I took it a couple of years ago right after I painted the door and it wasn't quite dry yet.)
I took the two lanterns I had in the original compilation, and then added 3 more than I really like.

I have a favorite, I think. But it really helped me to see them in the room.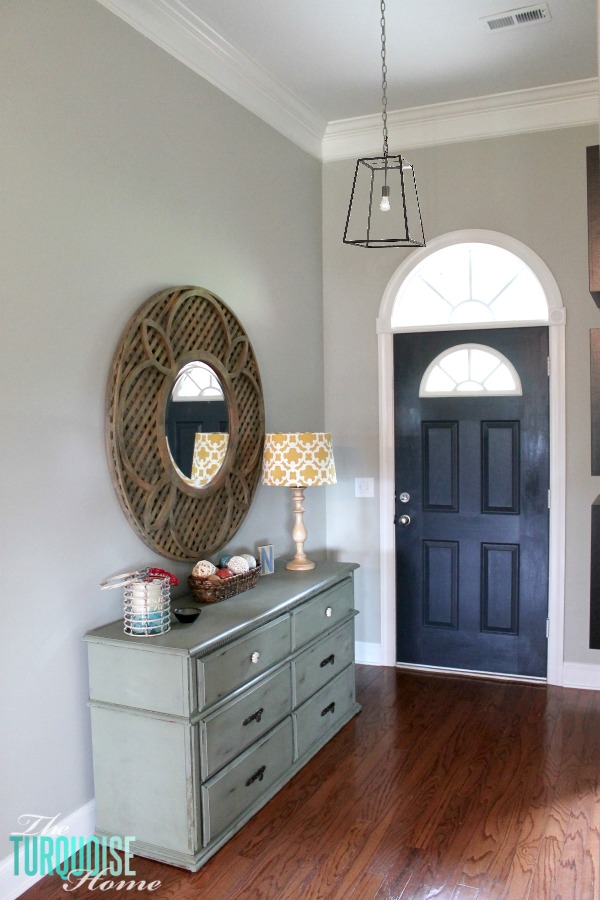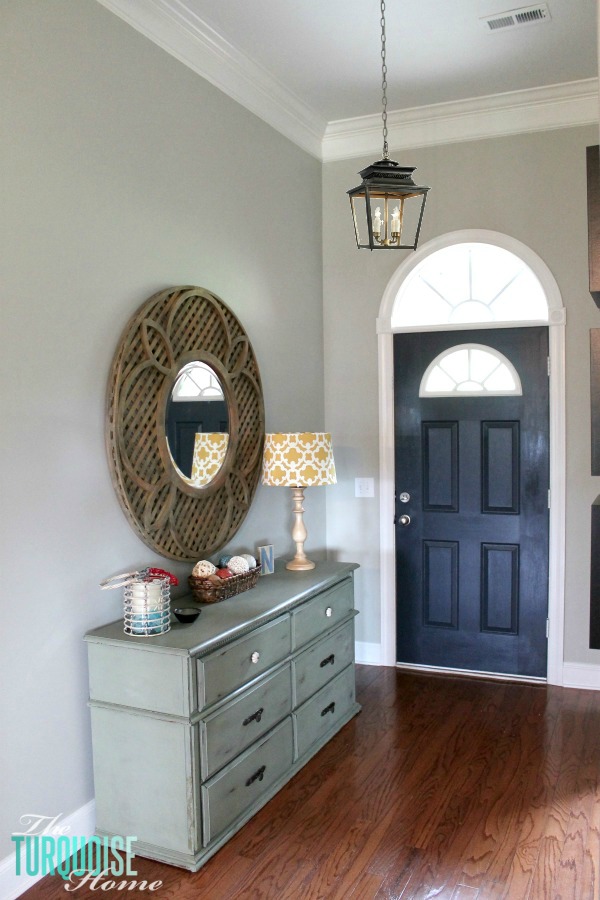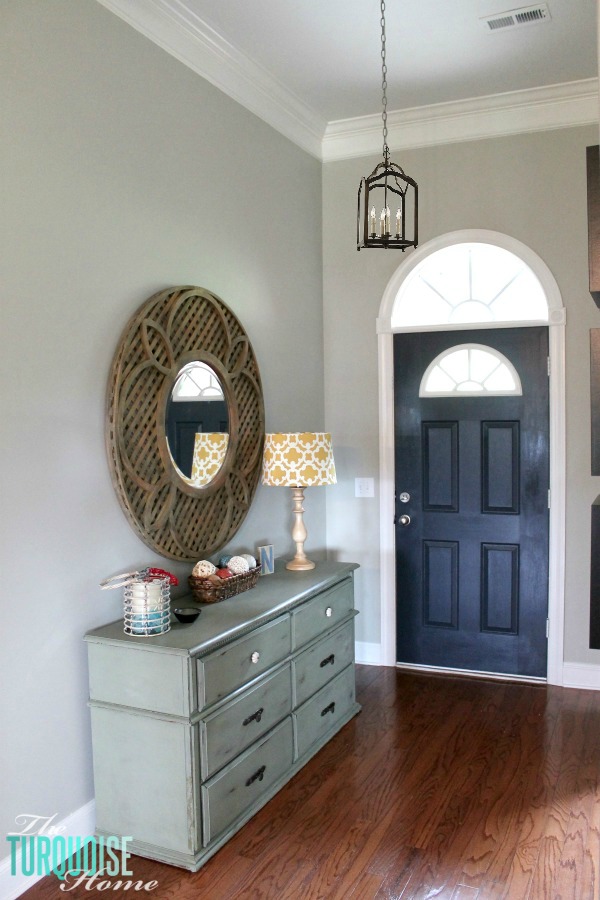 5. Springfield Lantern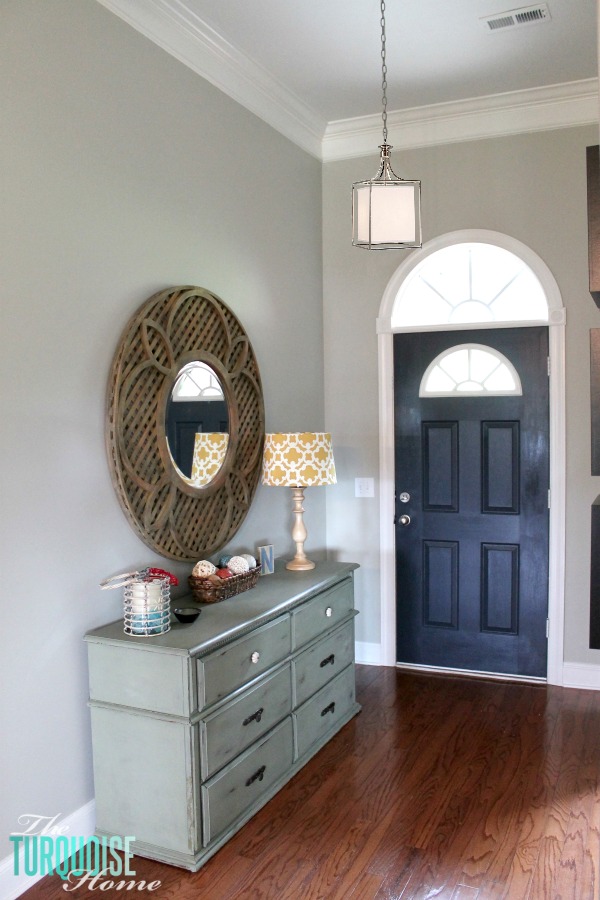 Once I started thinking about it, I realized the Springfield Lantern was probably too shiny for the space. It was actually my favorite before I thought about the rest of the room.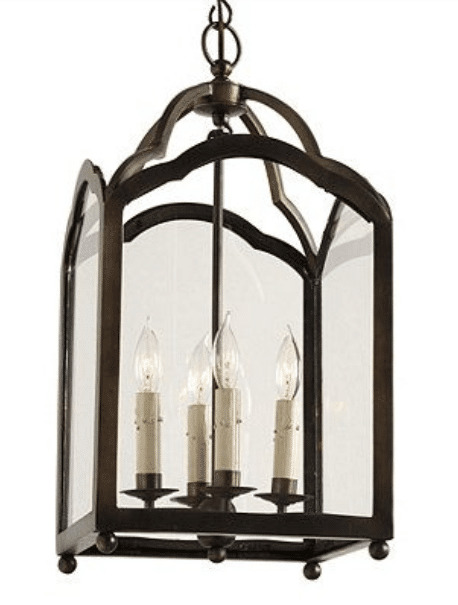 I fell in love with Delaney Pendant. It's square, which balances out all of the circles in the space. But the curves at the top mimic the door and the mirror. I'm pretty sure it's the front runner at this point. I love it!
Sooo, which one do you love? Why?
Let me know in the comments and help me make the right decision!
Don't miss out on the behind-the-scenes fun!
This post is sponsored by my YL. I love having natural options and these essential oils have helped my family tremendously in our pursuit of natural wellness. They are also my business and are so well-loved that they sponsor my blog!! Enroll by clicking here.
I'm giving away a special freebie this month when you enroll. Click the image for more info: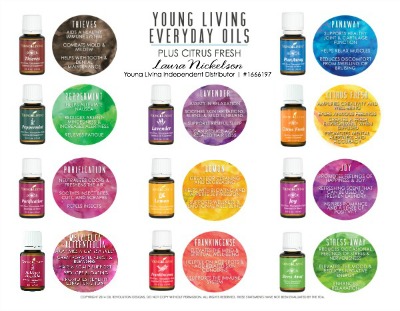 Disclosure: This post includes affiliate links, which does not mean you pay a penny more when purchasing through my link. It means that in helping you easily find some of my favorite products, I receive a small commission if you purchase. Thank you so much for supporting The Turquoise Home! {P.S. I only share products I truly love!}