Fall home trends help bring out the warm, cozy atmosphere that the season brings. Here are my favorite fall trends for the home to add in this year!
Confession: I am practically giddy with excitement when I see fall home trends for the season start popping up in stores. Anyone else? There are so many lovely textures and colors that seriously make me smile from ear to ear.


The ideal afternoon involves me grabbing a pumpkin spice latte and hopping from store to store to take in the sights – or just online shopping. I've been taking a ton of notes to share with you all, so you can reap the benefits too!
Grab a glass of your favorite drink and let's chat about these gorgeous fall home trends. This post contains affiliate links for your convenience. See my full disclosure policy here.
1. Navy & Denim Blue Trends for Fall
Maybe it's just me, but I've been noticing more and more medium blue decor that reminds me of blue jeans. I am pretty sure I see the connection and I'm loving it! I bought these gorgeous "midnight" blue linen pillows for my fall sofa and they remind me so much of my favorite jeans. It's so pretty for fall!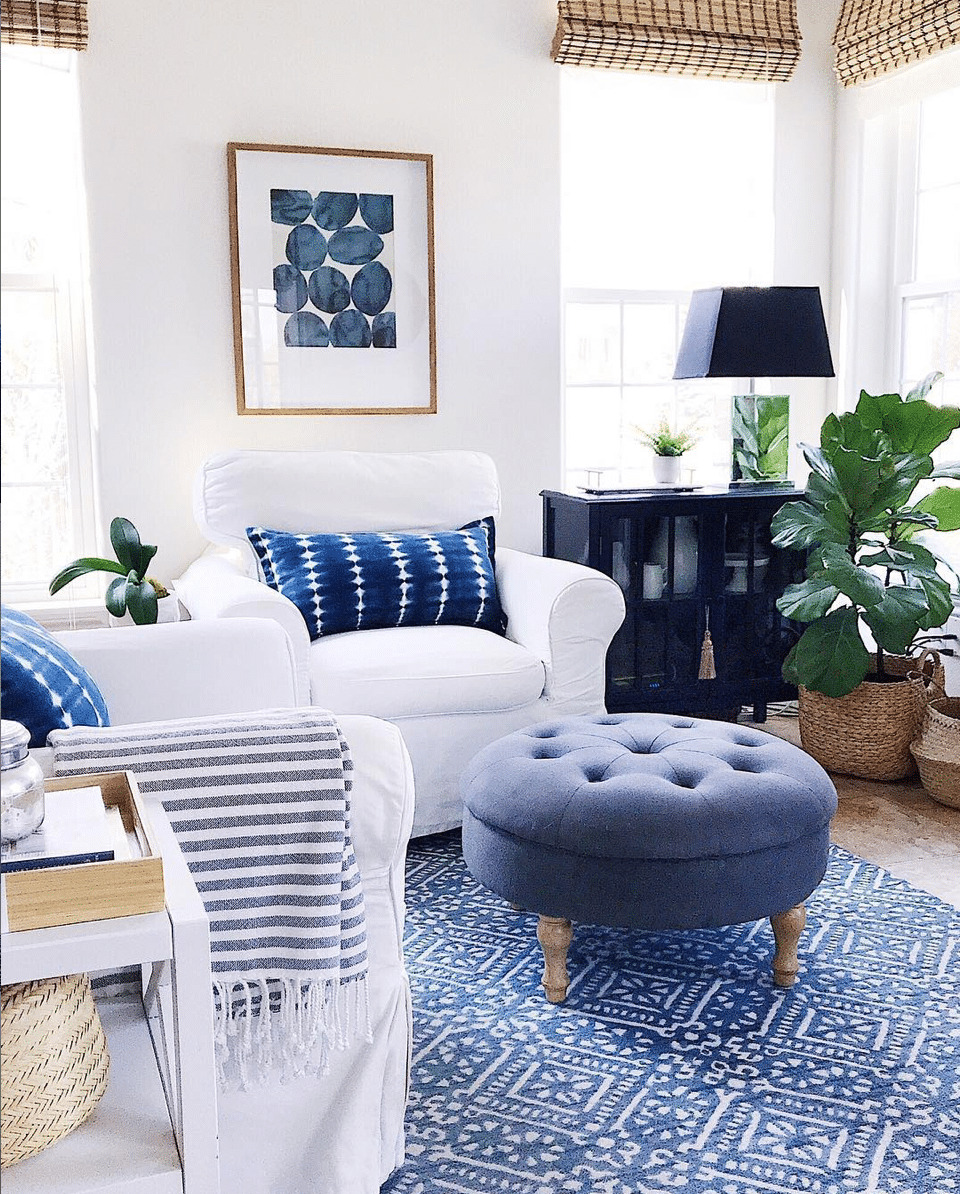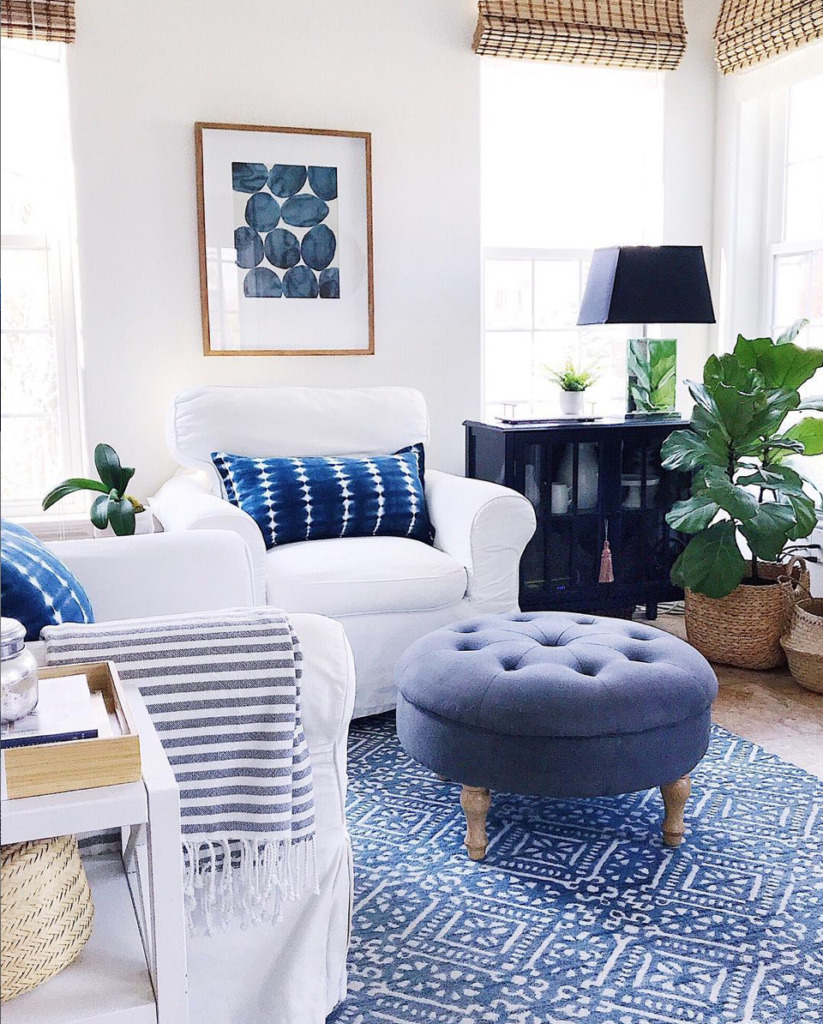 I will tell you that this is my No. 1 favorite trend this fall and you will be seeing it very soon in my home!!
2. Velvet Fall Home Trends
Soft, plush, and gorgeous velvet is a fantastic addition to your home decorating. I promise you can't go wrong with using some velvet to add character and charm to your space.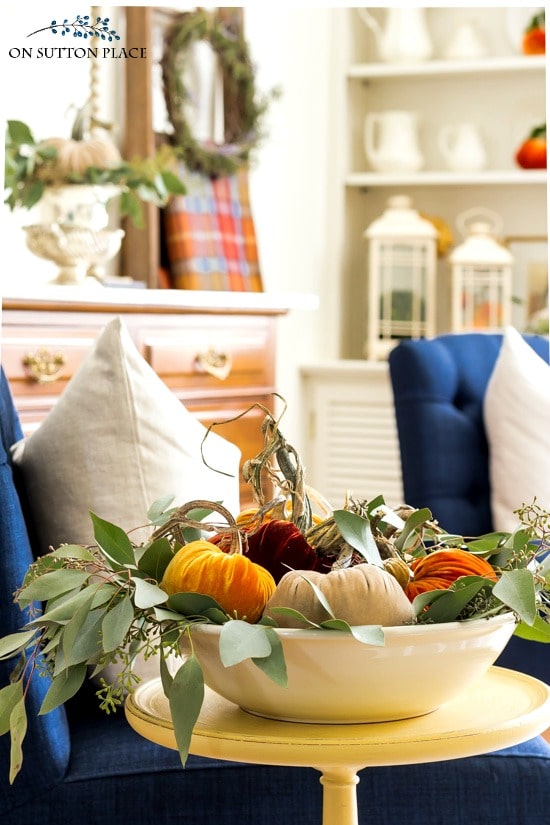 Plus, velvet can add interest in both color and texture into a room, even in a low-cost, small package like a throw pillow. Here are some on-trend fall home decor items to layer in.
Velvet is HOT this fall. You are going to see so many different velvet items that you won't be able to prevent yourself from tossing a few into your cart. I especially love all of the pretty colors, like dusty pink and moss green in these pillow covers that are only $9.99!

What says fall more than pumpkins? These velvet pumpkins are very popular right now and can easily be found in most home decor stores!

3. Fall Home Trends: Rich Jewel Tones
You will notice with the new fall home trends for the season this year are a little bit different than just orange and yellow (thankfully!). I've seen so much teal, aubergine, dusty rose, sapphire blue, ruby red, amethyst purple, citrine yellow, and emerald green.
And I am so in love with all of them. Here are some examples that show the pretty hues that are on-trend this season. Psssst…. you'll also see these colors a lot in fashion trends this season too. And I'm so here for it!
These wreaths are either handcrafted or look handcrafted and would look fantastic on your front door, mantle, or even your wall.

Now that you know it's a trend (if you hadn't noticed before), I'm sure you'll notice it in every store! Check out more of this jewel tone decor…

4. Gold, Brass and Rose Gold Accents: Fall Home Trends For The Season
Gold and brass tones will always be one of my favorite colors for fall (or any season, honestly). It's cheery without being in your face.
Add gold, brass or rose gold as accents to pretty much every room in your home, and it will turn out right on-trend. Plus, this is a decor trend that can also stretch and take you right on into the winter months as well.

5. Fall Home Trends: Organic Wood Pieces
These organic wood pieces bring a grounding vibe inside, which is perfect for fall. The imperfect lines bring the authentic texture of the outdoors while the warmth of the wood gives the perfect cozy feel in for this time of year.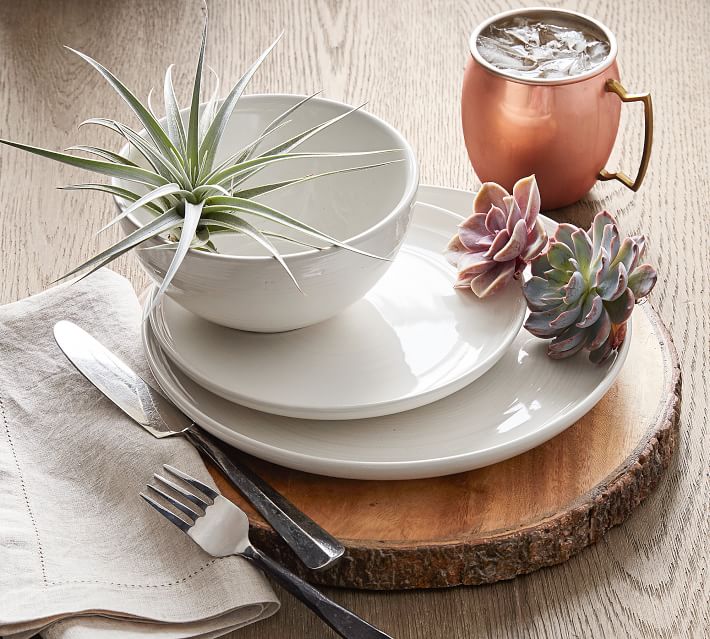 Honorable Mention: Buffalo Check
This trend is a classic one that isn't new for this season, but it's stuck around for so long that I thought it needed a mention. Doesn't the buffalo check design make you feel warm and cozy? It automatically reminds me of fall and that chilly weather — even if it currently is 80 degrees outside.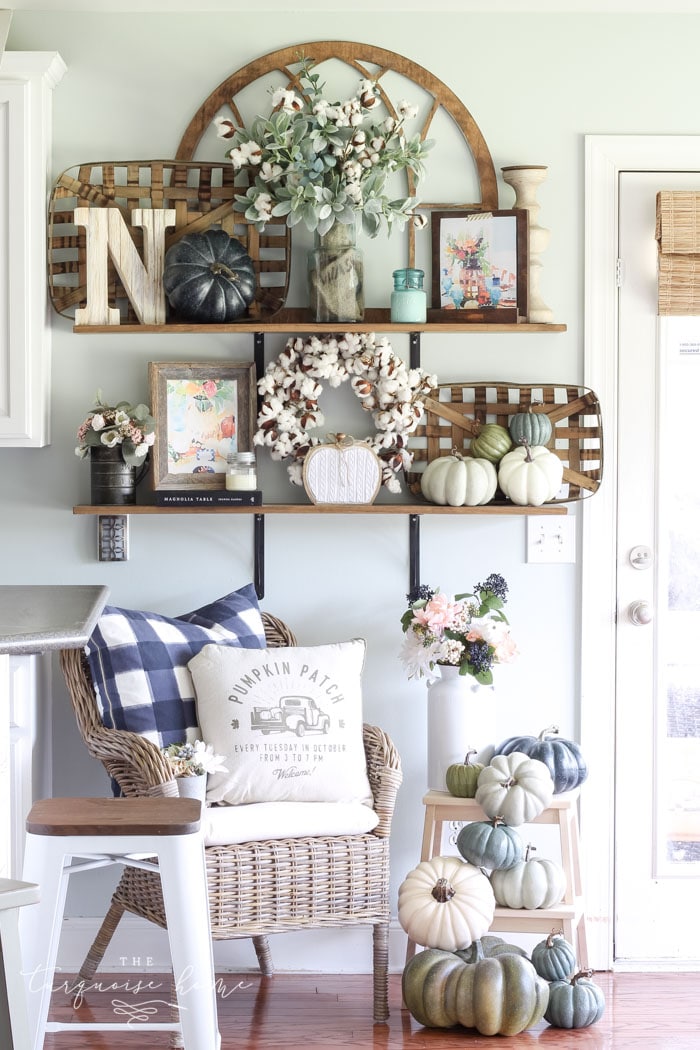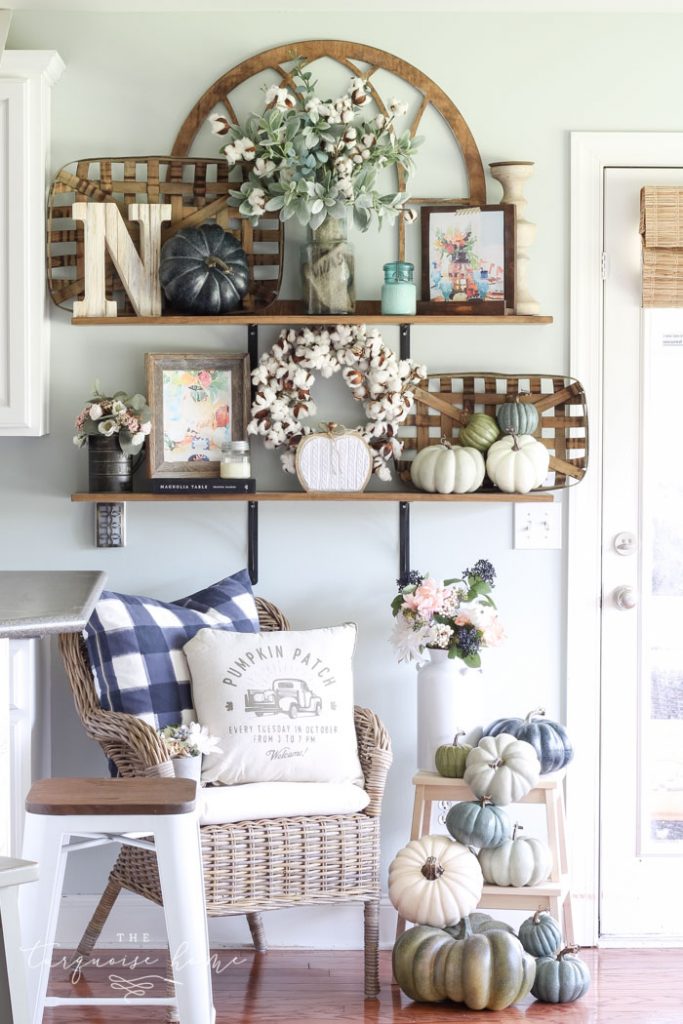 Plaid is the cousin to buffalo check and an obvious fall staples, too. Either one is a perfect addition to your home this season!

My favorite way to incorporate this look into fall is with a buffalo check or plaid rug under my doormat. Mine is more plaid than buffalo check, but it's the same idea. They both look great!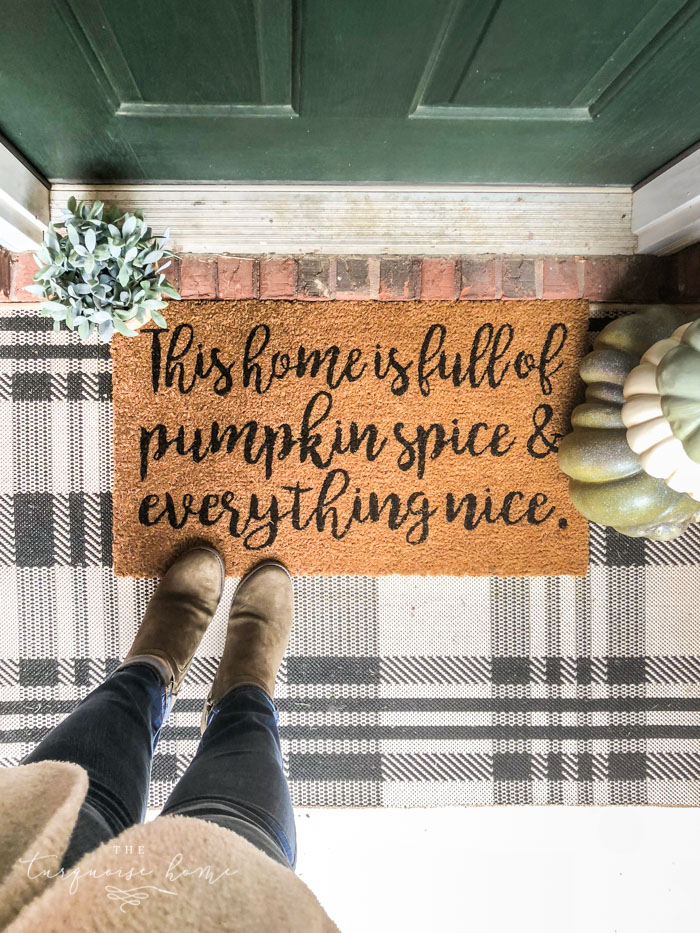 I hope you are as inspired as I was when I looked at these fall home trends for this season! The options are endless, and they all will help you decorate your home with beautiful style.
MORE POSTS YOU WILL LOVE: