It's time to transition from pastels and bright pinks of summer to more subtle autumnal tones! Changing your nail polish shades is a great way to transition from summer to fall without having to wear sweaters in 90-degree heat. 😅😜
A couple weeks ago I started thinking that I should find some fall nail polish colors to wear. I mean, I love my "strawberry margarita" color that I wear every summer, but all of a sudden when it's September, it doesn't feel quite appropriate for fall.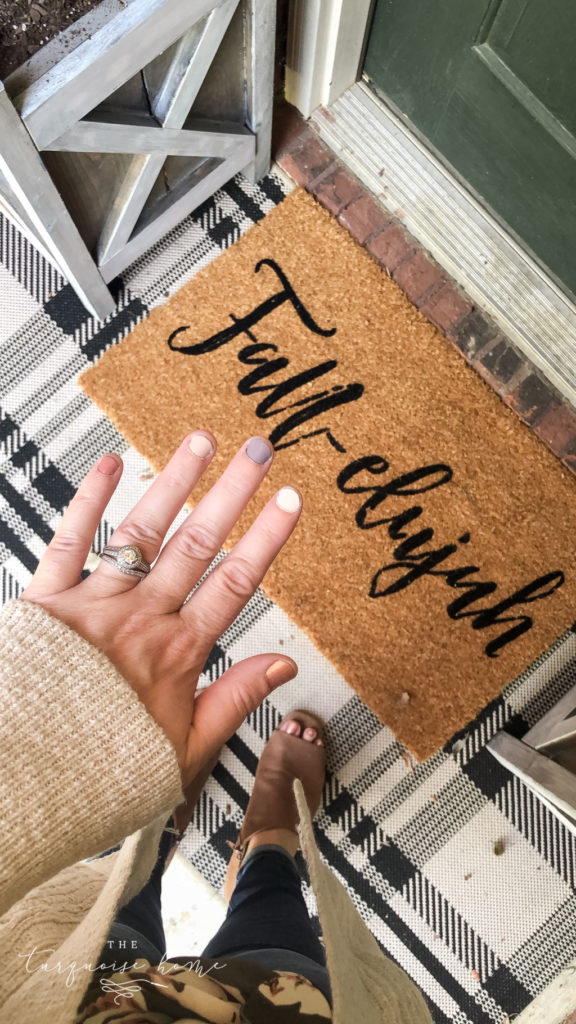 I started looking around to see if any of my favorite influencers were sharing their favorite fall colors, but didn't see anything in particular. On a whim, I opened up my nail polish bag the other day and realized I had already purchase some fall colors last year and had totally forgotten!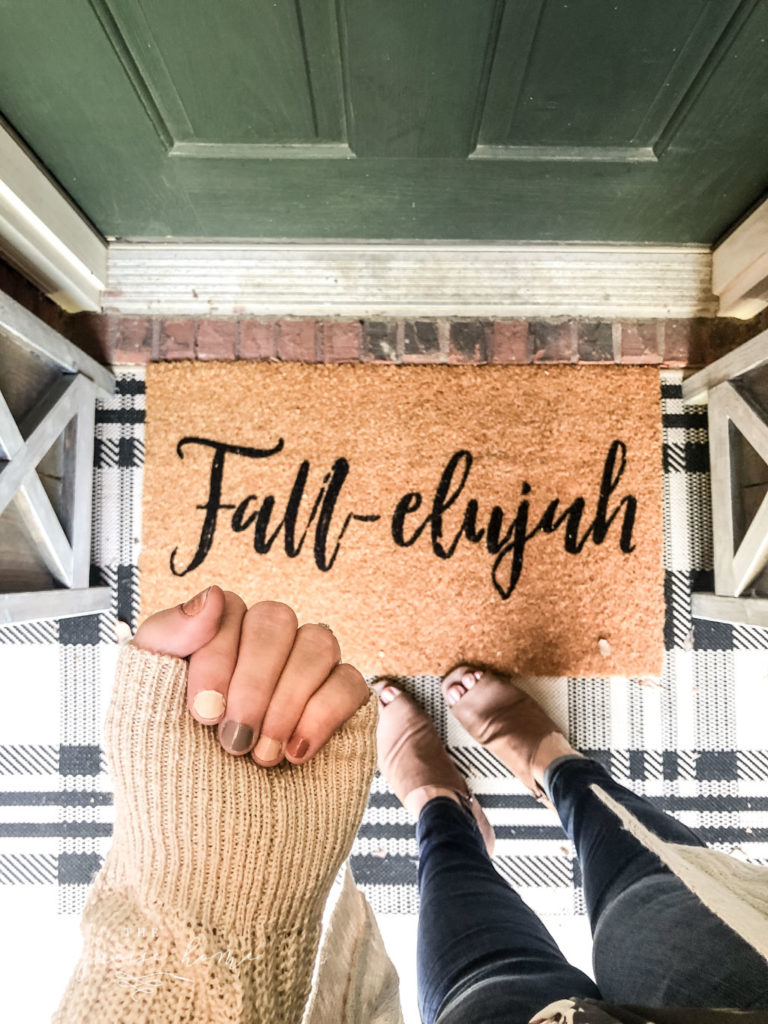 This post contains affiliate links for your convenience. See my full disclosure policy here.
I tried them each on to see which one I wanted to wear. (Don't you just love that penny-colored sparkly one on my thumb??)
Looks like I don't need to go shopping after all! Yay!
Please don't judge my manicurist skills, of which I have none. 🤦🏼‍♀️ I literally slapped these on quickly to try each one, then snapped a pic. So, nothing fancy!
Side note: The slap & snap – a cousin to the bend & snap. Trivia: what movie is the "bend and snap" from?? Bonus points to you if you can tell me in the comments. 😂
I then took them all off and went with Be There in a Prosecco for my fingernails. I had already painted all of my toenails with Worth a Pretty Penne.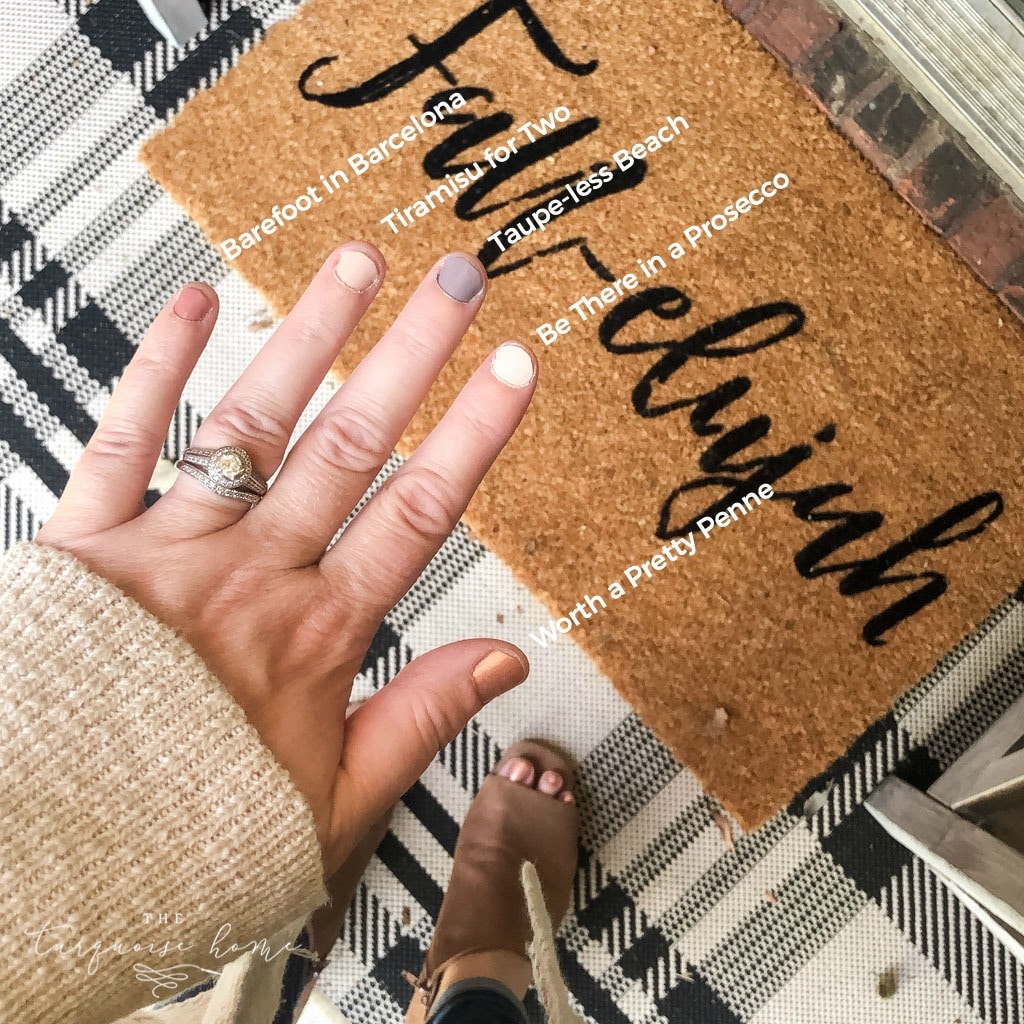 Fall Nail Colors
(left to right) Barefoot in Barcelona | Tiramisu for Two | Taupe-less Beach | Be There in a Prosecco | Worth a Pretty Penne
I really enjoy a lighter color (typically white nails) for my fingernails, and then a darker, more fun color for my toes. With all of my new open-toe booties, I'll have to keep my toenails painted longer into the cooler months this year.
It's literally been 80 degrees for 2 days so far and I'm just dying to be all-in for sweater weather. But until the temps drop a little lower, I'll just be over here pretending its fall with my pretty nail polish. 😂
(All of these colors are from OPI. It's not a sponsored post. I've just been using their products since I was in high school and I guess old habits are heard to break!)
Sources: "Fall-elujah" Doormat | Plaid Rug (2'7″ x 5′) | Open-Toe Wedge Booties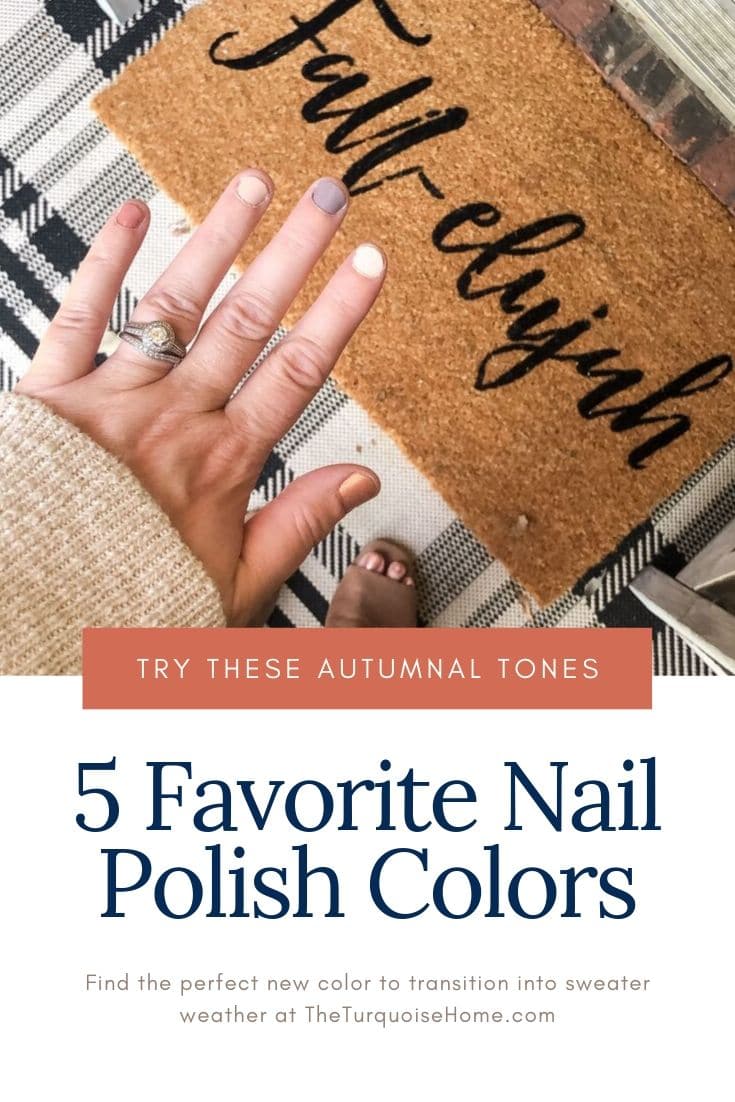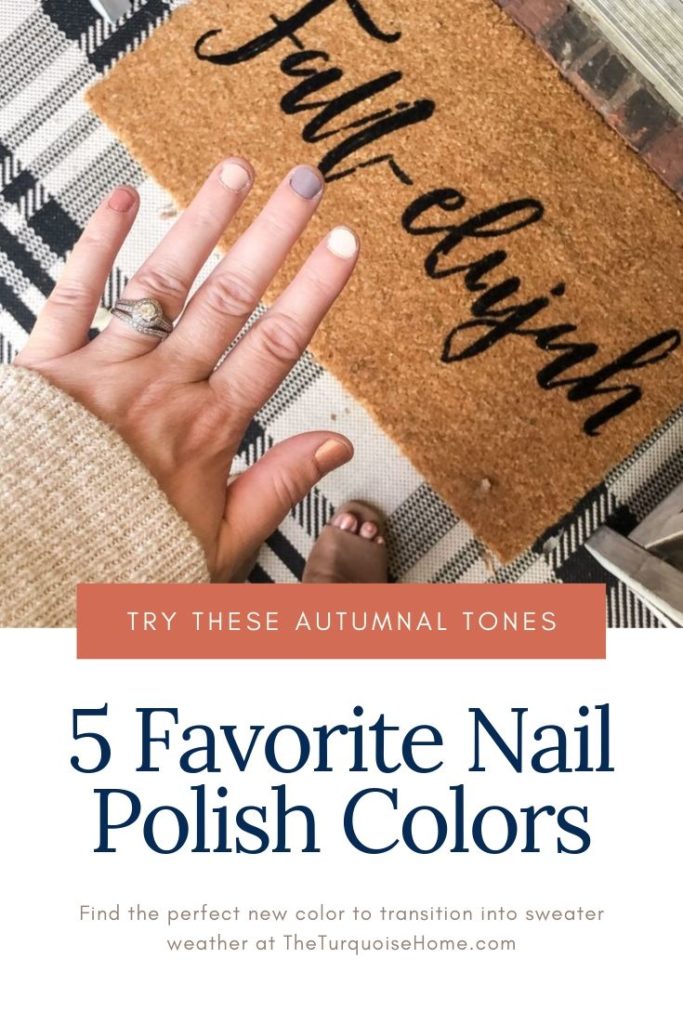 MORE POSTS YOU WILL LOVE:
Get Instant Access to my Guide to Customize Your Home on a Budget
Grab your FREE guide for 10 Ways to Customize Your Home on a Budget: simple projects to transform your home from builder beige to a home with character and charm!