***Are you on Instagram? I am! I love to share sneak peeks and behind the scenes videos on my Instagram stories! Come join me.***
The epitome of farmhouse kitchen style is a utensil that functions as decor, too. It is something that is not only functional, but beautiful. I love a tray or container that isn't just doing its job, but looks good while doing it. Nothing plain and plastic for me, please! I think this is why farmhouse decor is so popular.

I have been on the hunt for some cute farmhouse accessories for my kitchen, because I've redone it and added these inexpensive farmhouse shelves that I love to decorate. I also got rid of the red accessories and darker blue walls and brought in this reclaimed wood for the bar and freshened up the space with paint.
Every month or so I'll snatch up a new accessory. I even have some DIY projects up my sleeve before I'm done. 🙂

While shopping in Franklin, Tennessee (my hometown) a few weeks ago, I came across these adorable tea towels. There was a whole wall display of the black on white patterns. And then this display of chalkboard with white lettering was too cute not to snap its picture. I wanted one of every style!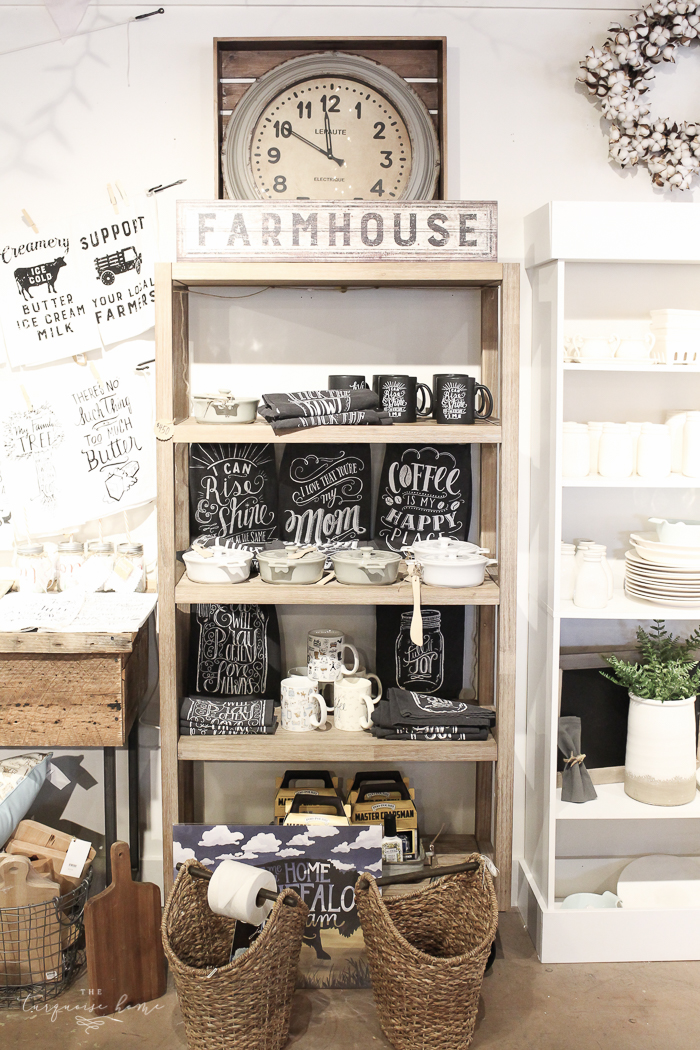 Tea Towels from Primitives by Kathy
But I restrained myself and I only snatched up 3 for myself. But later I got to thinking that I wanted to find more for gifts. (Everybody in the family may be getting tea towels for Christmas … shhhhhhh!!)

I found them on Amazon along with a TON of other farmhouse decor items. Best of all!? They are easy on my wallet. I was shocked at all of the budget-friendly farmhouse kitchen accessories just a click away. (That's my favorite kind of shopping, don't you know!)
Some of the larger items are a little pricier, but everything I've listed here is under $100. Whoop! Yay for pretty decor that is affordable! Affiliate links used for your convenience. See my full disclosure policy here.
I hope you find something that you love!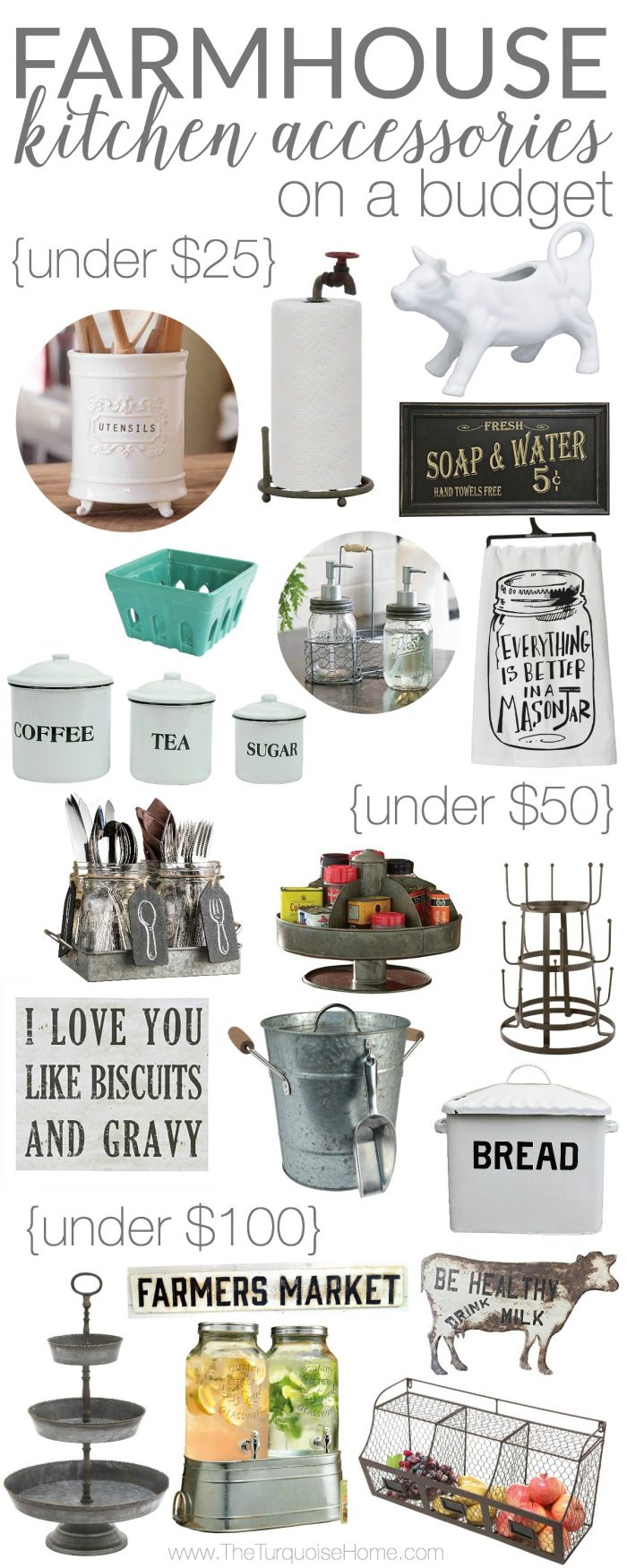 Farmhouse Kitchen Accessories under $25
Cream Utensil Caddy // Metal Faucet Paper Towel Holder // Cow Creamer Dish // Soap and Water Sign // Green Square Berry Basket // Soap Pumps & Caddy // "Everything is Better in a Mason Jar" Tea Towel // Coffee, Tea & Sugar Canisters
Farmhouse Kitchen Accessories under $50
Clear Mason Jar Flatware Caddy Organizer // Galvanized Lazy Susan Organizer // Iron Mug Organizer Tree // "I Love You Like Biscuits and Gravy" Sign // Galvanized Ice Bucket with Scoop // White Bread Box
Farmhouse Kitchen Accessories under $100
Galvanized Tiered Tray // "Farmer's Market" Sign // "Be Healthy Drink Milk" Sign // Drink Dispenser with Metal Tub Stand // Brown Metal Wire Organizer
Happy Shopping!!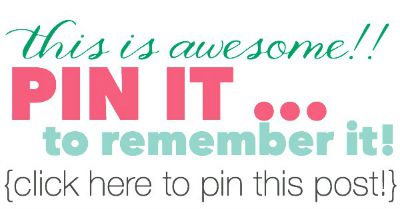 SaveSave
Get Instant Access to my Guide to Customize Your Home on a Budget
Grab your FREE guide for 10 Ways to Customize Your Home on a Budget: simple projects to transform your home from builder beige to a home with character and charm!