Happy end of March! (Although I'm a few days late – better late than never, right?!) This time of year is so wonderful as the weather gets warmer, flowers are blooming and the end of the school year is in sight! I'm dreaming of days by the pool and just have a lightness in my step, you know?
Every month I like to wrap up some of my newest favorite products! I'm always trying new products because 1) I love to try new things to see if I like them. I'm kinda of product junkie of all kinds – clothes, makeup, skincare, tech and home stuff of course. I get deliveries almost daily, so it's like Christmas every day. Ha! And 2) I love to share the best of these with you each month in my 5 monthly faves round up.
This month, though, is a little more than 5 because I just couldn't choose. 🤷🏼‍♀️ So I've divided them up into 5 categories instead!
You can see my faves from January and February here!
My favorite thing in my HOME this month:
Adorable, Girly Black Out Curtains: After 4 years of using a navy blanket as a black out curtain in my daughter's room 🤦🏼‍♀️, I finally bought her actual black out curtains! I've been eyeing some more expensive ones, which is why I hadn't pulled the trigger yet. But we went to visit my brother and sister-in-law this past month and she had the cutest black out curtains hanging in her baby's room! I bought them that day and we love them! They are inexpensive and work well to keep the sun out and keep the kiddos sleeping longer. I love that will the bright sun of summer just a few months away!
My favorite things in my CLOSET this month: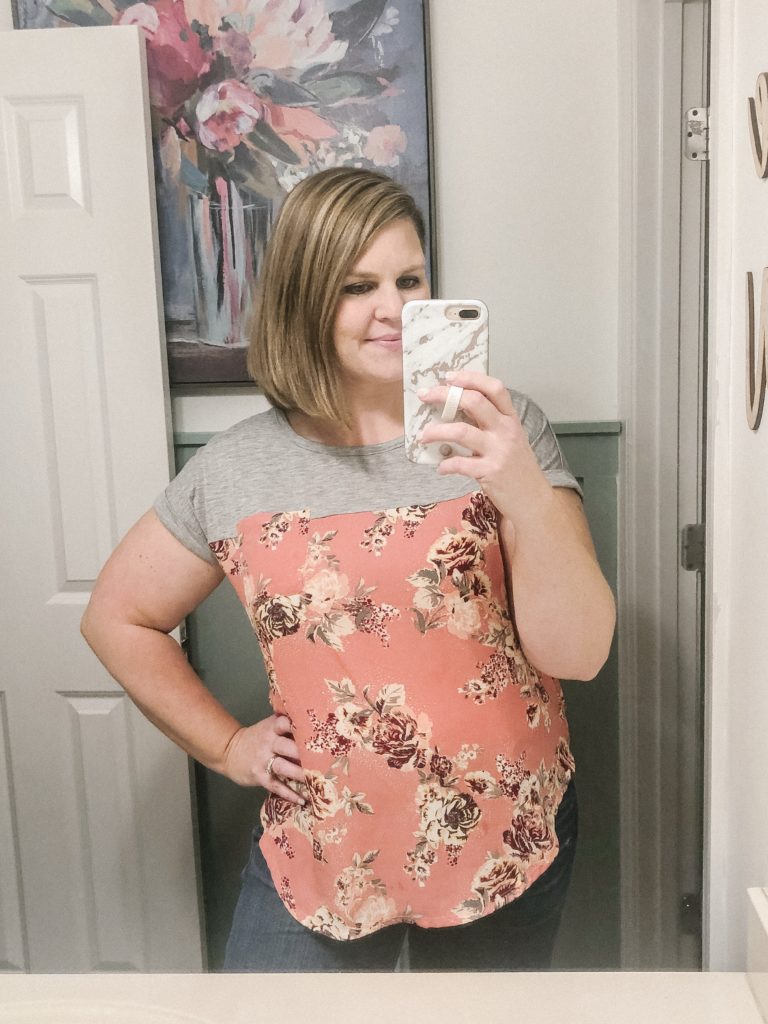 Floral Tee with Pocket: I'm loving this new t-shirt that I snagged this month. It's the perfect flowy (away from the mom tummy 😉) top as we breeze our way into spring and summer! I love the two-toned look, the floral pattern is a fave and the pocket detail is just so cute! And under $20?? What's not to love?! Sizing: I got an XL and it fits perfectly after I've lost 15 lbs. I'd say size up if you're in between sizes.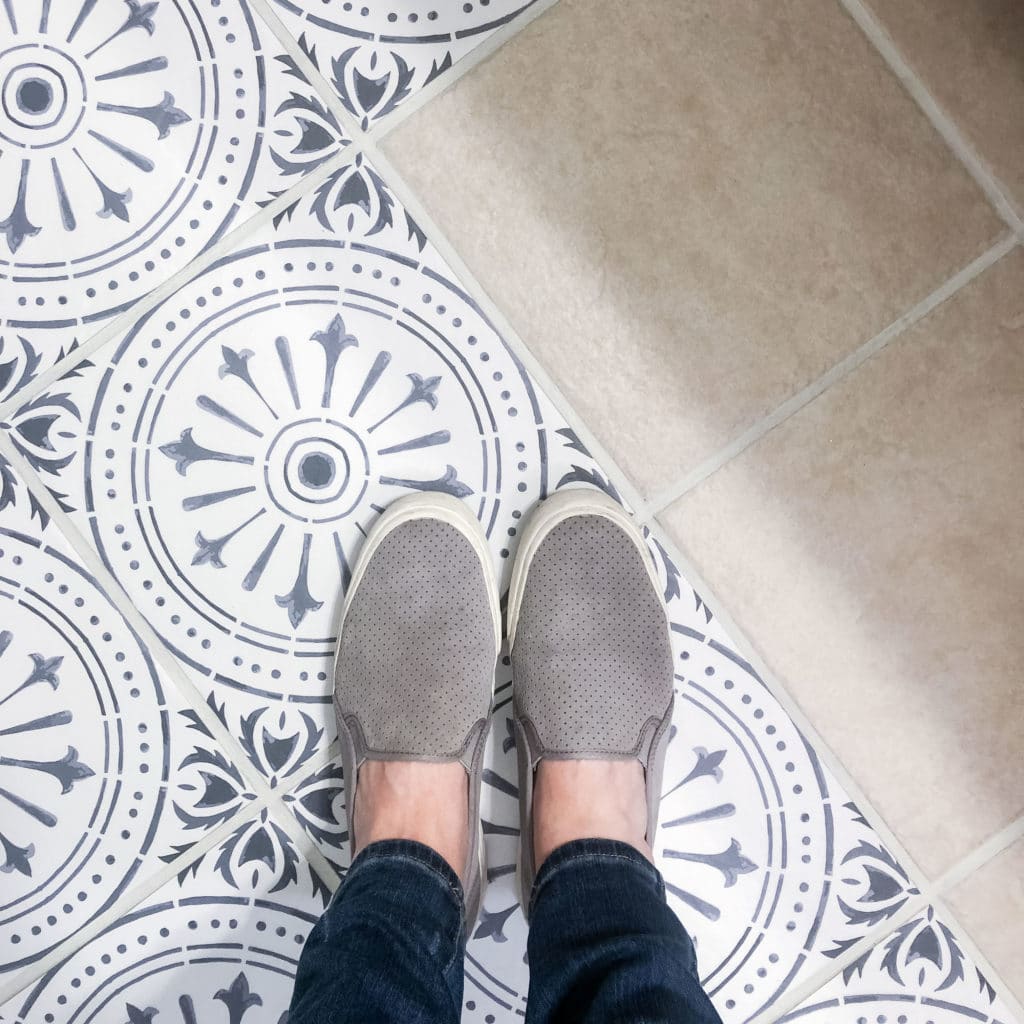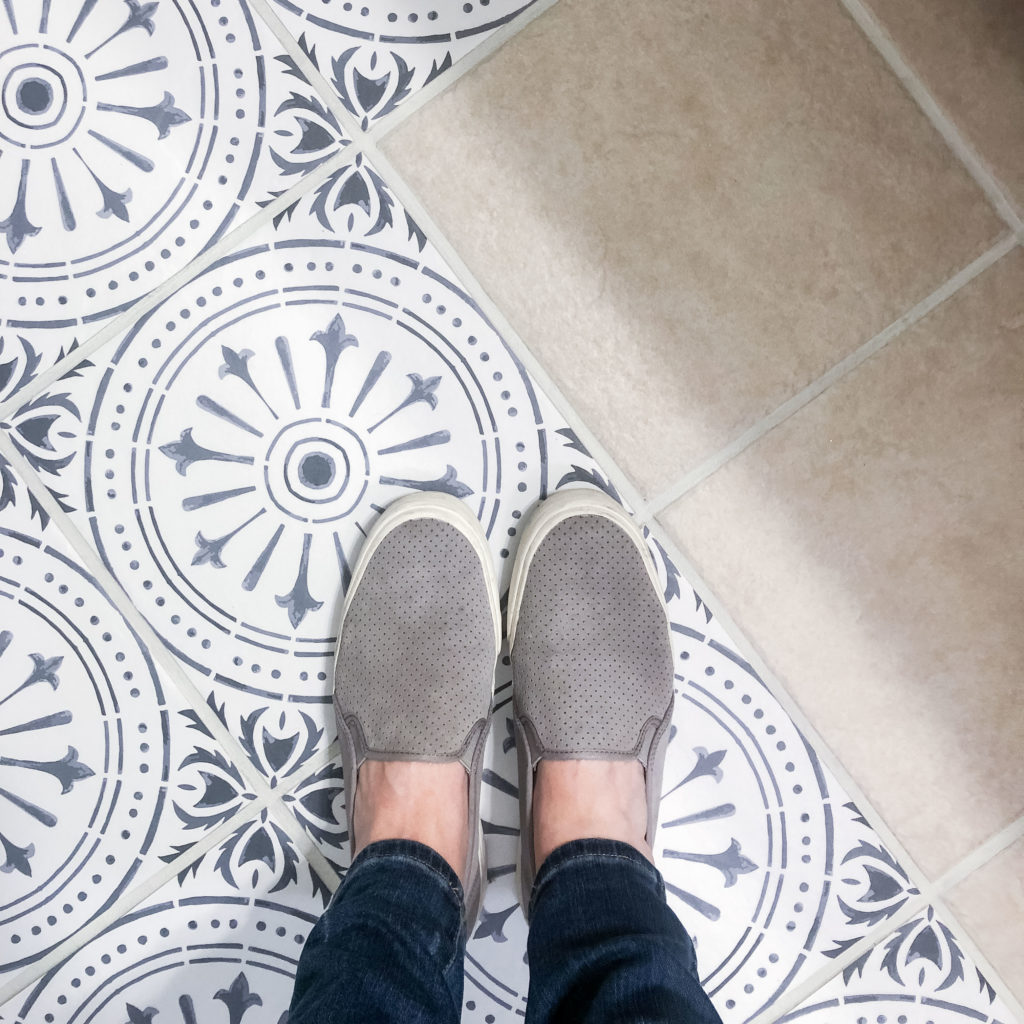 Slip-On Sneaks: These shoes have been my go-to shoes these past couple months where it's not cold enough for boots and not warm enough for sandals. I just skip them on and go … and they are SUPER comfortable! I wear them with my skinny jeans and favorite top daily. It's my go-to pre-Spring uniform right now! Sizing: fits true to size!
*At the time of this post, these shoes are 30-40% off at Macy's!
My favorite BEAUTY products this month:
Alright, this is why I divided things into categories. 😜 I've got a few beauty products I'm loving this month and couldn't NOT share them! (When I turned 38 in March, I decided it was time to start some new beauty and skincare routines, so I'll be sharing more of these faves as the months go on!)
Favorite Self-Tanner: I am LOVING the St. Tropez Gradual Tan Watermelon Infusion Lotion for my pasty white arms and legs that are now seeing the light of day after a long winter! It's a hydrating lotion (with hyaluronic acid 🎉) that smells great and goes on easily – not sticky at all! No mitt required and you just have to wait a few minutes for it to dry before you can put on your clothes. I apply a thin layer after I take a shower and I can tell a noticeable glow just a few hours later. Best of all it's not orange-y or streaky and it's super easy! With short-sleeves and shorts starting to make their way back into the closets, it was time for a little color on my skin! (Note: I don't put it on my face, so I'm not sure how it would look there. But everywhere else is ready for summer. 😂)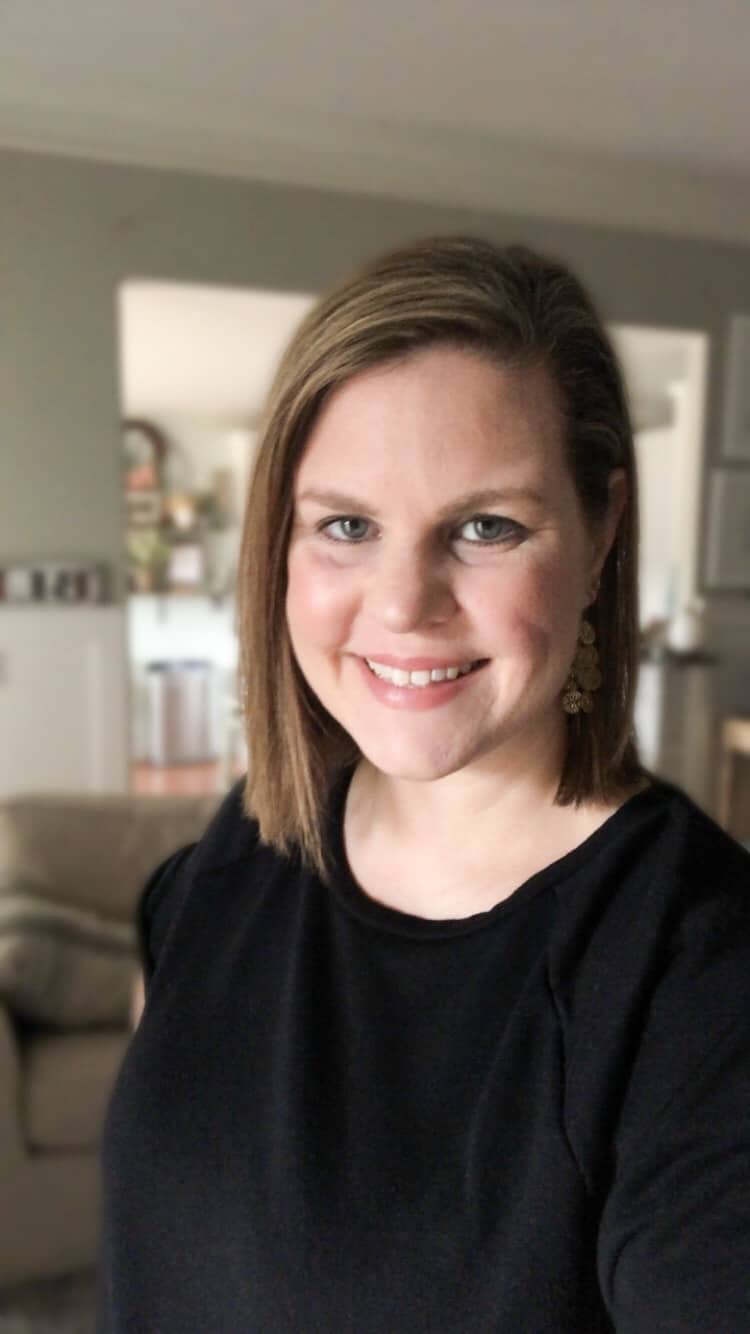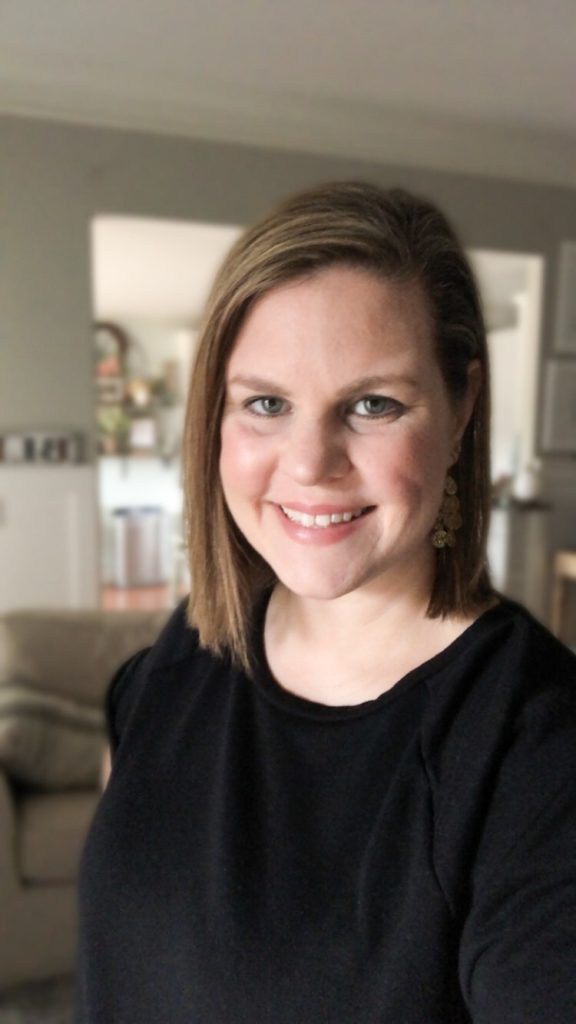 My Favorite Lip Liner: I'm a nude lip girl alllll the way! I've used the same lip gloss for years (color: embrace) and like to use this one as well (color: creme brûlée). But lately I've decided I'd like a little more lasting color under my neutral glosses. I got this lip liner in the color "Pillow Talk" and it's the perfect nude/pink color to keep the color on my lips all day long.
Favorite new skincare tool: I've side-eyed these funky little contraptions for months, hearing others swear by them for getting clean, exfoliated skin. When I started noticing my skin looked dull and flaky, I finally bit the bullet. I am loving this little face cleaning tool and my skin has never felt so clean. I don't use it daily, but using it every 2-3 days has been perfect for me! (This would make a great Mother's Day gift!)
My favorite TECH product this month:
The Ring Doorbell: For my birthday, my husband installed the Ring doorbell that I got back on Black Friday last year. I thought I would love it, and I was correct! I love everything about it! (Well, except for the fact that my husband now can see on his phone every time a package gets dropped off at the door. LOL) I love being able to keep an eye on everything from my phone even when I'm not there! I highly recommend it!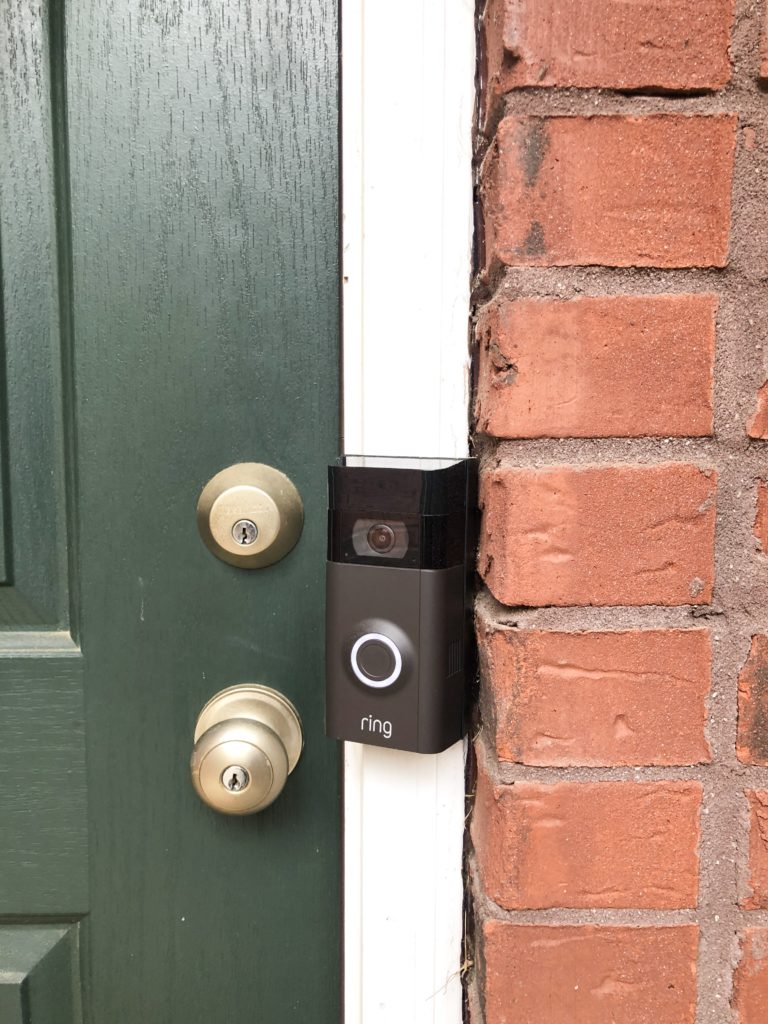 My husband installed it very easily (and he's not the handy one in this relationship 😜). We debated wiring it over our existing doorbell or just putting it on the brick and letting it run on the battery. In the end I'm glad we went with wiring it to our doorbell because we don't have to charge it periodically and it still rings our actual doorbell when someone pushes the button. So, if our phones aren't near us we'll still know someone is at the door.
My favorite RANDOM product this month: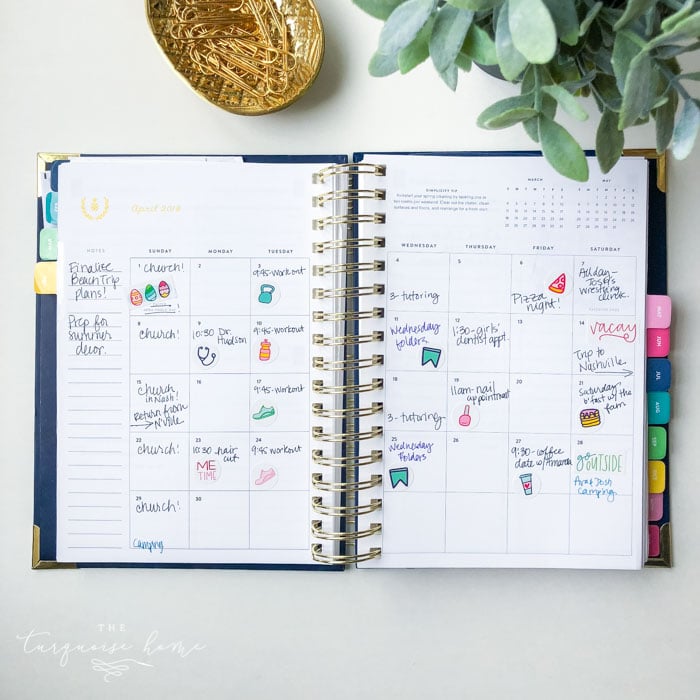 My Favorite Planner: If you've been around here for any length of time, you know that I LOVE my Simplified Planner. (I even wrote a post on how I use mine – click here – and my favorite to-do list hack.) They released the new 2019-2020 covers this past week and launched the academic-year planners. Yay!! Love this company so much and can't recommend the planners (and the community) enough! Grab the last planner you'll ever need here!
Let me know if you try any of these and how you love them, too!!
Get Instant Access to my Guide to Customize Your Home on a Budget
Grab your FREE guide for 10 Ways to Customize Your Home on a Budget: simple projects to transform your home from builder beige to a home with character and charm!