Starting a blog can be overwhelming. "Where to start? Which platform to use? How to learn the back end of the business quickly?"
These are all questions that myself and new bloggers ask themselves. So, I've gathered some of the best FREE blogging resources from successful bloggers to show you the way!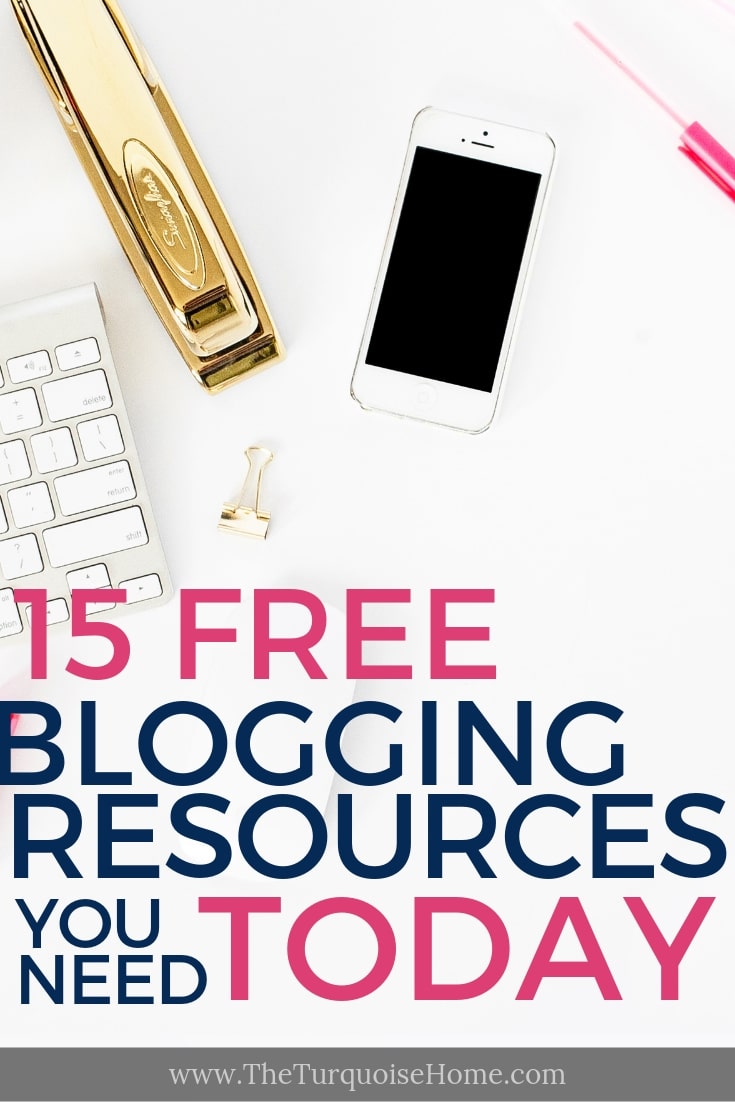 I've used these resources myself and can attest to the fact that they helped me so much along my journey.
I know that starting a blog is appealing for numerous reasons, one of this is low overhead. So, I get it that starting with free resources is the way to go at first. But if you feel like you've been doing this for a hot minute and think you're ready to move beyond these awesome freebies, then Elite Blog Academy is probably a good fit for you!
It's a robust blogging education with everything you need to know to go from hobby blog to a tried-and-true business. It only open once a year, so you'll want to get on the EBA waitlist today to be alerted when it opens again!
Before we get to those free resources I'm sharing with you, I'd like to get personal and share some of my blogging story with you!
My Blogging Story
Seven years ago I was a new mom working outside the home and desperately wanting to quit my job and stay home with my baby. As the wife of a teacher, I had no idea how I could make that happen financially.
Today I'm a work-at-home mom with 2 young daughters and I'm able to be home with my girls whenever they need me. I work for myself with my own flexible schedule, amazed at this gift of a blog that became my job. (How in the world? I pinch myself almost every day.) It is such a blessing!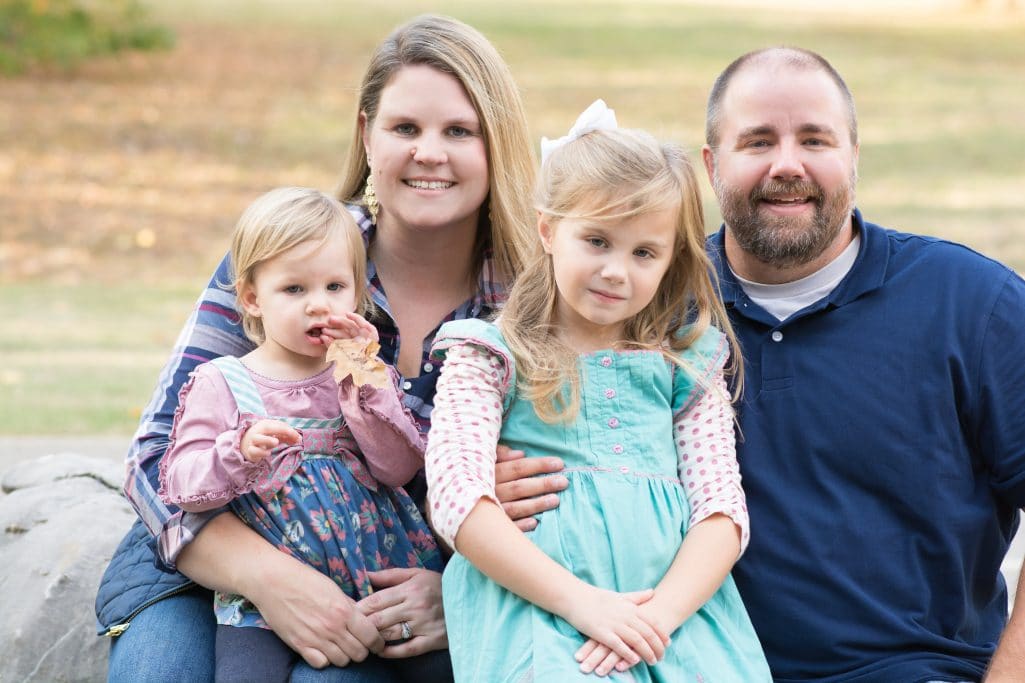 I'd like to take the time today to share some of the slow starts, seemingly failures and how I was able to create a profitable business from nothing that helps support my family today! Are you ready for story time?
​In the winter of 2012, my husband and I bought a foreclosure with a great yard, fabulous school system and the beige-est, most boring bones that you've ever seen. Literally every wall was beige and the cabinets were all honey oak with red/brown floors.
I'd been chronicling my life on a personal blog since 2005, so it made sense to start a new blog documenting my journey to customize our new home. I shared my daily life with friends and family while I lived overseas and literally wrote whatever random thought came into my head.
Because we had found such a good deal on our new home and I was still working, we didn't have to sell our old home in order to buy the new one. We had it listed for sale, but it was 2012 and even though the Great Recession had been technically over for 3 years, the real estate market was still recovering.
In April of 2012, with two house mortgages, I found out I would be losing my job at the end of May. It was a full-on scramble to sell our old house and get things in order to be a one-income family. In the midst of the shock, I was almost relieved because I wanted to stay home with my daughter, but I knew I had to provide something to help our family financially.
I had heard rumors of being being able to make an income from blogging, so that was lingering in the back of my mind when I started this blog. I hoped that one day my documentation of my home projects would lead to some revenue, so I wouldn't have to find another job outside the home.
Here was the problem though. I know nothing about making money in blogging. I knew nothing about photography or ads or brand sponsorships. I was so lost!
So, that summer while our life seemed to be changing quickly, I started learning everything I could from more seasoned bloggers who were already making money.
I found virtual mentors & guides who could teach me what I didn't know about being an entrepreneur. I invested time (lots) & a little money into my business and began treating it like one (not just a hobby).
And I remember that summer putting ads on my blog and making my first pennies. I was elated. #aglimmerofhope #butstillalongwaytogo
Over the course of the next 3 years I stumbled along slowly because there just wasn't a ton of information out there on how to run a successful blog. But I was eager to learn and consistently posting each week. (Even if I had terrible photos. If you need a peek, here's one of my posts from that first year about Spring Mantel Decor. I'm shocked no one has pinned those images. 😜 #justkidding #theyareterrible)
This isn't your rags to riches in a hot minute kind of story.
My story is more of the showing up every day for 7 years and being consistent, continually learning and building my business kind of story.
And that has lead me to a place where I make double the income of what I made when I worked outside the home.
I found women (and men) who were doing what I wanted to be doing and started to follow them and learn their ways. Some of them were even willing to share their business models. People like Michael Hyatt, Ruth Soukup and Tasha Agruso – just to name a few.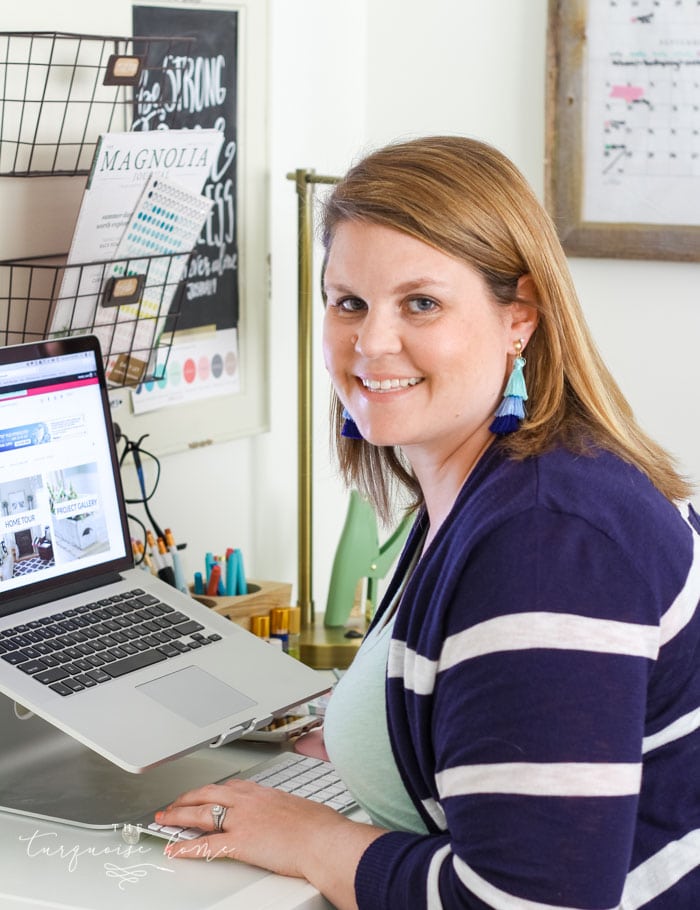 My husband always jokingly asks me if I'm trying to get a college degree in blogging, because I'm forever found with a binder in my lap about the next topic that I need to learn to continue to grow my business.
Being a forever learner is the key to running a growing and successful business.
I guess in a way I AM getting my degree in blogging by taking courses, reading books and listening to podcasts every chance that I get.
I've taken so many courses over the years, but the one that has been the most comprehensive and strategic has been Elite Blog Academy. (It only opens for enrollment once a year, so the best thing to do is get on the waitlist so you'll know when it opens.)  I felt like Ruth was literally holding my hand along each step away, especially last year when I faced my fears and launched a product of my very own!!
This full blogging course covers the gamut from figuring out who your readers are, to how to grow your traffic to how to actually make money and then finally how to grow your actual business – it's all in there! Tons of helpful information and action steps to take.
But I'm kind of embarrassed to admit this tidbit about my experience with Elite Blog Academy (called EBA for short), but I'm going to share it anyway.
It took me almost 4 years to complete the course. 🤦🏼‍♀️
I guess in a way I did get my bachelor's degree in blogging. LOL
But really, it can be done in much shorter time. I stopped and started all along the way and took other courses in between those stops and starts. But in the end I always came back to EBA because I knew that if I were to finish the work, I would be fully prepared to take my business to the next level.
I'm going to level with you about blogging, though. Your success in the business of blogging isn't going to look like a single line on a graph that just goes one way – up. Nope, it's going to look more like a roller coaster with fits and starts and highs and lows and self-discovery and picking yourself up off the floor moments all mixed in.
I loved that when I finished one task – whether it took me a month or a year – I could log back into my EBA account and continue learning and move on to the next lesson. Afterall, once you're a member, you're a member for life. So, every time they upgrade the course, you get the new information for free! I love that!
If you're interested in learning about my real income numbers, I only share those with my blogging newsletter friends. So, if you're interested, you can join that newsletter e-mail list here!
Can you even imagine if I had tried to learn how to blog on my own and just waded through without a plan? I'm pretty sure I'd still be struggling to make more than $2,000/month.

This past year I made a total breakthrough in my business thanks to EBA. I launched my first digital products! I had been so scared to do it, but by following the lessons exactly, I was able to overcome my fear, serve my customers and make additional income!
In January alone I made more than $1,200 in additional income just from a $7 add-on workbook. I'm ecstatic and full of ideas to continue to grow this side of my business. I can definitely say that without EBA, that would have never happened.
Today I can say that my dreams of staying home with my girls while they are young AND contributing to my family's income has come true. 🎉 It has been a LOT of work, but I'm so thankful I stuck with it and persevered.
I have big dreams to continue to grow my business as my girls get older and both are in school. But I am so grateful to the people along the way who were willing to be my "fairy blog mama" as Ruth likes to call herself. 🧚🏼‍♀️👩🏻‍💻😂
The 15 Best Free Blogging Resources
You Need Right Now
I've rounded up some wonderful free educational tools that are all about the Business of Blogging in order to help YOU get started on this work-from-home blogging journey if you want to do that. (It's one of THE top questions I get from people.) I hope you find these helpful!
IF YOU NEED HELP DECIDING WHETHER BLOGGING IS RIGHT FOR YOU…​
The Blogging Assessment – This assessment will help you answer the question, "is blogging the right fit for me?" – because as fun as it is, it's still hard work and not for everyone!
IF YOU NEED HELP SETTING UP A BLOG…
​How to Set Up a Blog & Blogging Resources – This is a list of my personal favorite resources (free and paid) that I use regularly in my business!
The Secret Blueprint for Blogging Success – If you've ever wished someone would just hand you a blogging roadmap, you're in luck! This Secret Blueprint shows you the exact steps you need to take to grow your blog quickly and monetize successfully.
Blog Structure Blueprint – Organization is key in running a blog! And a clear blog structure is critical to your success. Find out how to organize your blog so that your readers can always find exactly what they're looking for & become raving fans!
The Beginner's Guide to Branding Your Blog– Good branding and blog design are critical to a blogger's success. Find out how to brand and design your blog so that you tell your audience exactly WHO you are as an entrepreneur and a company! This free guide is a game changer.
20 FREE (or almost free) WordPress Plugins– Plugins are amazing for bloggers who don't know a ton about programming but still want a website that looks and functions like it was custom-coded. That's why this list of the best free and almost-free WordPress plugins is so helpful— so you don't have to waste your time sorting through bad plugins to find the ones that will actually add value to your site. Soooo helpful!
IF YOU NEED HELP GROWING YOUR BLOG…​
120 Awesome Blog Post Ideas – Struggling to come up with new content for your blog? This list of 120 awesome blog post ideas will help you beat writer's block and bring killer content that builds your business every time.
The New Blogger's Guide to Guest Posting – Packed with practical tips you can implement right away, this super helpful guide will help you grow your audience with guest posting and make sure your content is a hit every time.
IF YOU NEED HELP MONETIZING YOUR BLOG …
7 Surefire Ways to Boost Your Blog Income Overnight – A successfully monetized blog usually has a lot of little things going on that add up to a big impact! This mini e-book has some great actionable tips that you can do right now to make a difference.
10 Steps to Take When a Blog Post Goes Viral – Want to know how to maximize a popular post? This guide shares the exact steps you need to take to make the most of a traffic surge and build momentum that will last.
Quick-Start Guide to Affiliate Marketing for Bloggers – Affiliate marketing is HUGE for bloggers who want to create an income, and this guide can get you started on the right track to monetizing your content. 
IF YOU NEED HELP WITH PRODUCTIVITY…
The Essential Blog Post Promotion Checklist– Think you're all finished as soon as your blog post is written? Think again! After your post is written is when the real work of promoting it in order to get it seen begins. The good news is that this quick checklist covers everything you need to do to promote your blog posts (which will seriously pay off in the long run).
8 Bad Blogging Habits & How to Break Them – Are your bad habits holding back? Packed with practical tips you can implement right away, this super helpful mini ebook will help you identify and destroy destructive behavior so that you can grow your blog more quickly than ever.
15 Mobile Apps Every Blogger Needs – Luckily for all of us, there are some great options for blogging on-the-go that can save a ton of time. From editing your photos to writing posts, you can do just about anything for your blog from the palm of your hand. This free guide outlines the most helpful mobile apps for bloggers.
IF YOU NEED HELP WITH THE TECH SIDE OF THINGS…
How to Set up a Self-Hosted WordPress Site – WordPress is the number one choice for bloggers. This simple tutorial will easily walk you through the steps of setting up a self-hosted WordPress blog all by yourself.
Again, I hope these free resources are so helpful to you as you build your business. My biggest hope in sharing these is that you will grow your business and be able to fulfill your dreams, too! Feel free to shoot me an e-mail (laura @ theturquoisehome . com) if you have any questions you want me to answer in a future blogging post or newsletter!
Happy adventures in blogging! ​
Laura
MORE POSTS YOU WILL LOVE:
Get Instant Access to my Guide to Customize Your Home on a Budget
Grab your FREE guide for 10 Ways to Customize Your Home on a Budget: simple projects to transform your home from builder beige to a home with character and charm!