Hi friends!! Do you remember a few weeks ago when I shared my new finds from IKEA? Well, I shared about my new faux plants and how I love their look. Truly, I have a black thumb. I could probably kill boxwood, no lie.
So, I've been wanting some of these cute faux plants for a long time. I grabbed a couple of them and their corresponding terra-cotta pots.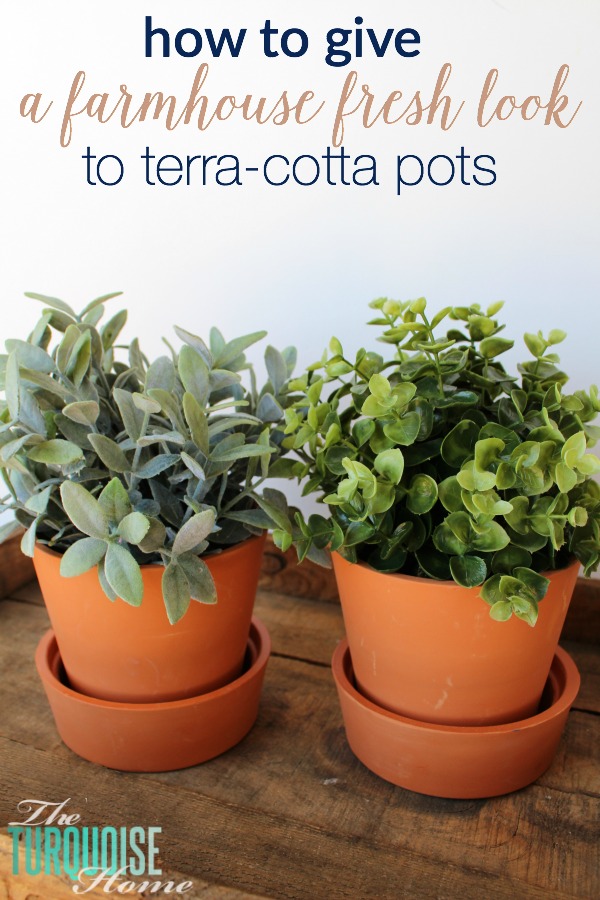 One is currently residing on my new desk, which I'll share in more detail soon along with my new pin board and some art that I LOVE.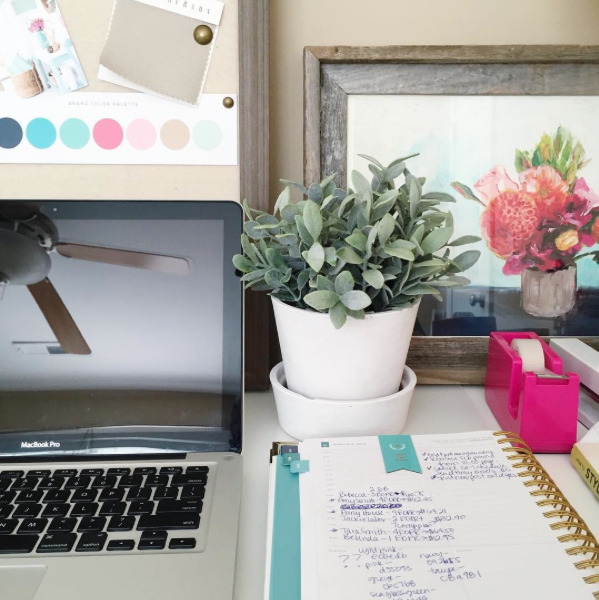 I'm in the middle of giving my office a makeover, while at the same time working on my kitchen. Simultaneous makeovers are not advised, but I'm doing them side-by-side – Eeek! I'm also working on a Turquoise Home re-branding, so I've kind of been bitten by the makeover bug right now. 🙂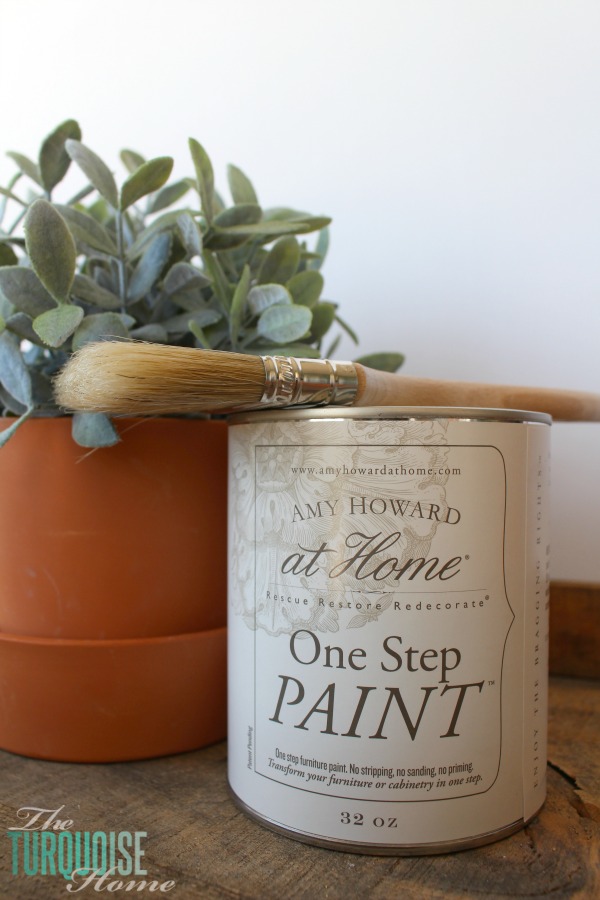 Anyway, the orange terra-cotta look wasn't meshing with the rest of my decor. And I've been dying to try this new Amy Howard's One Step Paint.
You don't need to strip, sand or prime before using this chalky-based paint. I'm planning on using it on a much larger scale in my kitchen, so I wanted to practice with it a little first.
And even thought the terra-cotta is a bit different surface than what I'll use it on later, I really liked it!
Note: If you want to check out the paint colors in person, many of the Ace Hardware stores carry it. So, check online and see if one near you has it.
A few tips:
You'll want to turn the can over for about 30 minutes before opening it. This helps the settlement at the bottom to mix through the rest of the paint easier.
Stir, stir, stir. This is a thick paint that separates easily and you'll need to make sure it's well combined before using it.
Do not get much paint on the brush. It's best to use almost a dry brush method.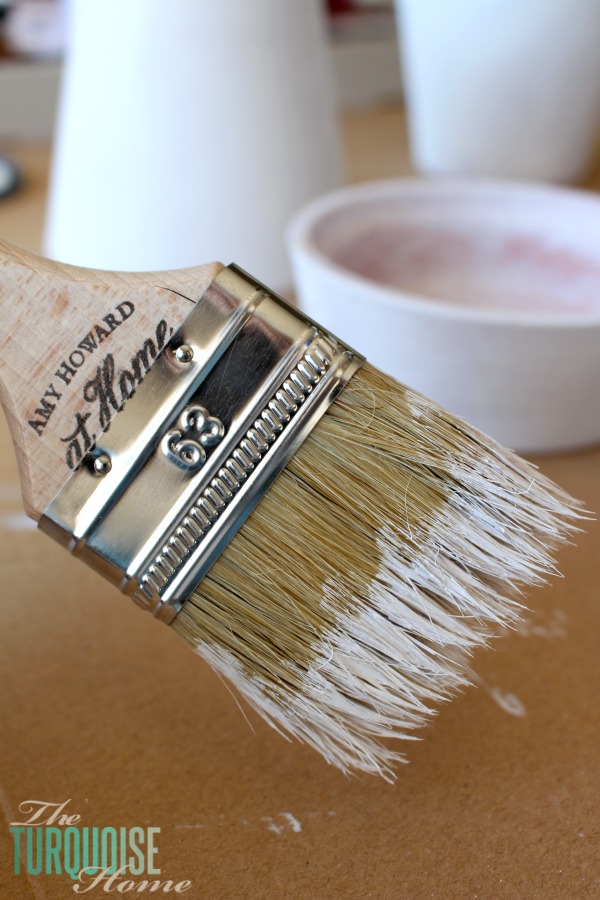 I loved using this Amy Howard brush to apply it. I've had several different round brushes for using with this type of paint, but this was my first flat paint brush designed for chalky-based paints. I really liked using it since I was painting a fairly flat surface and not something like stair spindles with a lot of crevices.

The paint went on really easily, although thicker than other chalk-like paints I've used in the past. I liked the coverage of one coat on the terra-cotta. It may not have such a thick coverage on a different surface, but I'll find out soon and I'll share!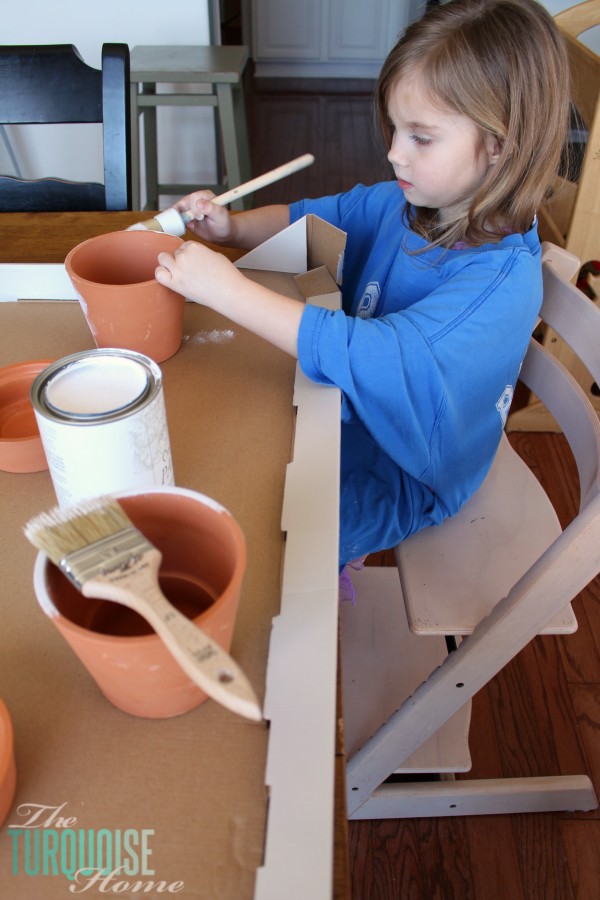 So, yeah. This was such an easy project that I did one and my 5-year-old did the other one. I'm trying to incorporate her more and more into my work and letting her help alongside me. She loves to help and it's a great way for us to spend some one-on-one time together.
I love that now I have a sweet painted pot in the living room that she can walk by and say "I did that!" She's so proud of her work. I'm raising the next generation of home decor and DIY bloggers right here. 🙂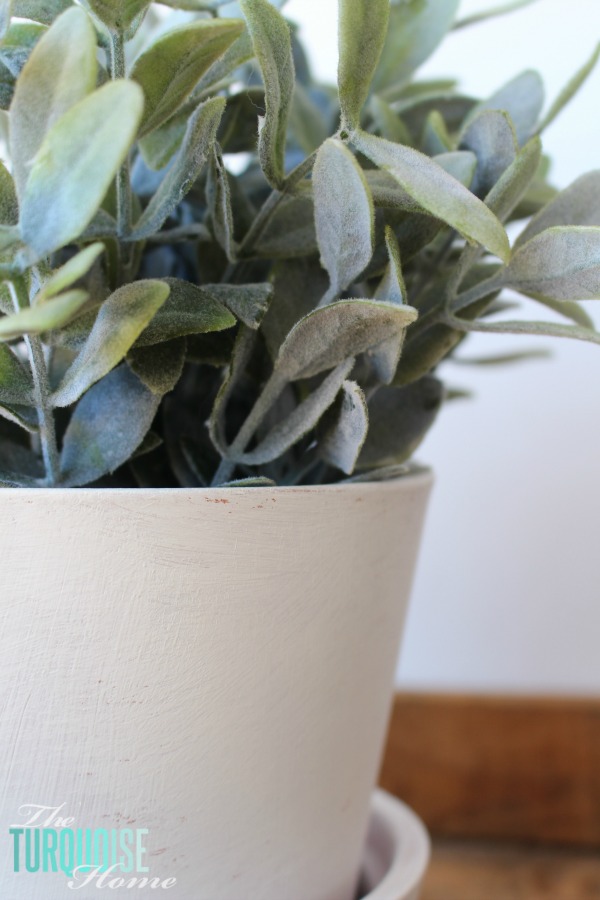 As you can see, I left some of the brush strokes and didn't give full coverage. I could have distressed it some more and made it really farmhouse fresh, but I think they look fine. I may dress them up a bit more later. We'll see.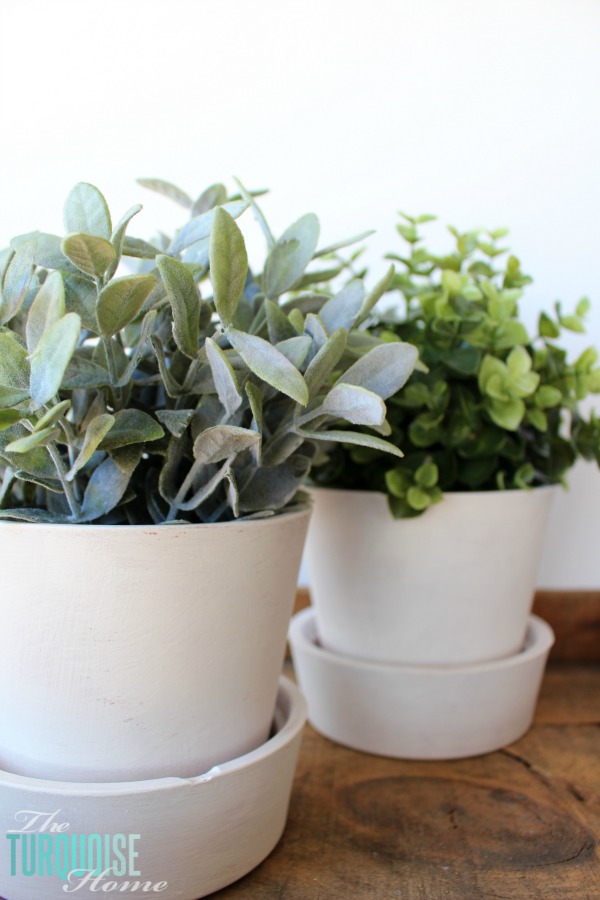 Don't you just love a quick and easy project? I know I do! We knocked this out in about 30 minutes from set up to dried and putting them back in their places in the house.
Have you used Amy Howard's paint?
I'm eager to use it again and branch out to more colors, too!
Disclosure: This post includes affiliate links, which does not mean you pay a penny more when purchasing through my link. It means that in helping you easily find some of my favorite products, I receive a small commission if you purchase. Thank you so much for supporting The Turquoise Home! {P.S. I only share products I truly love!}