Helping Houston after Hurricane Harvey is at the forefront of our hearts and minds, so let's do something tangible to help!
My eyes immediately sprung with tears as I sat and viewed photo after photo of the devastation and loss in Texas. Truly, it's something that is so hard to wrap my head around as I sit in my comfy, dry home in Alabama.
It's so hard not to feel helpless in the face of such a grand-scale tragedy, but what I love about this country is that we help each other. In stark contrast to the national news of late, we take care of our neighbors and meet the needs of people that cross our paths.
And this time is no different. The stories of compassion, mercy, love and humanity coming from Texas cause an large lump in my throat.
On a personal note, I've have seen devastation of this magnitude while doing recovery work in Banda Aceh, Indonesia after the tsunami in 2004. Those sights, smells and stories will never leave me and have given me a desire to do whatever I can in these terrible tragedies.
I want to use my little corner of the web for good, because I believe that no matter how small or large the effort, ever single bit is needed and helpful.
As the stories continue to pour out of Houston and the surrounding areas, and I want to be a small light in the vast sea of overwhelm as the 4th largest city in America sets about the task of rebuilding.
So let's give, y'all! Don't be paralyzed by overwhelm and not know what to do. If you don't know how you can help right now, just start by giving a small donation to one of these charities and then give more when you can.
And can I be honest here? You've probably seen some of the national backlash against some of the larger relief organizations. I have given to all of them at some time or another in the past, and they are great for the things they are set up to do. But I personally like to give my money where I know it will go directly to the people.
After talking with friends who lost everything in the Nashville flood 7 years ago, they say that the thing they needed most was cash or specific donations in response to a specific need. If someone showed up with towels and they didn't need towels, they didn't have the time or resources to find someone who did. And many times those good intentions went to the landfill. That's not how I want to "help." I don't want to help to make me feel better, I want to help where it's actually needed! Here's a wonderful article that explains more about how to donate in a helpful way.
These are just some of the ways that have caught my attention. And I will be giving to and purchasing from many of these.
How to Help
1. Adopt a Family with Sugar & Cloth: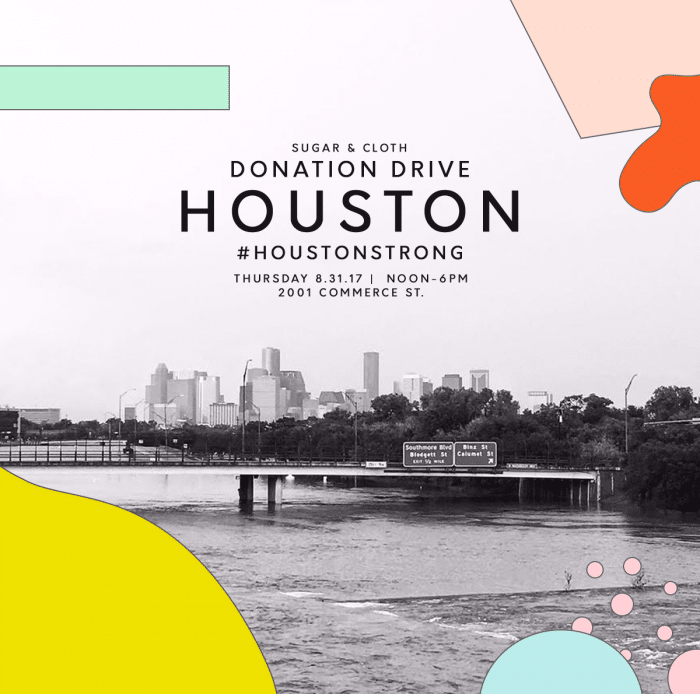 I LOVE the idea of adopting a family and just writing them a check or providing for a specific need they may have. A fellow blogger in the Houston area, Ashley from Sugar and Cloth, (whom I don't know personally, but I know others who DO know her and can vouch for her, so I trust her) has started an adopt a family drive.
You can fill out a Google form and be paired with a family directly. (I've already filled mine out and can't wait to help.)
Click here to connect with a family in need.
Set up by Houston Texans' J.J. Watt, this viral YouCaring campaign was originally set to raise $200,000. But in just a few short days it's raised over $16 million (as of this writing). Amazing! From everything I've read and heard from friends in Houston, J.J. Watt is the real deal and the money will truly go directly to the people. I love how the power of social media has fueled this campaign.
Click here to donate to the Houston Flood Relief Fund
I've worked with this organization on multiple occasions for their Christmas toy drive and have heard wonderful things about their response in emergency situations like this one. I've given to them for years and will continue to do so.
Click here to donate to Samaritan's Purse.
4. Other Donations:
Texas Food Banks are listed here. 
I belive all major charities helping in the wake of Hurricane Harvey are listed HERE.
Creative Entrepreneurs are Stepping Up to Help
I wanted to share some small creative shops and businesses that are donating proceeds to the recovery efforts:
1. Emily Ley – Texas Strong Printables: My favorite planner company is sending 100% of all proceeds of the sale of this printable bundle to the Texas Diaper Bank. Disaster Relief organizations do not provide diapers, so this is a definite need. She has already raised $10,000+ , but will continue to raise money for as long as people are giving. I believe she's going to change the charity they are giving to at some point, so it may be different when you click the link.
Purchase this adorable printable bundle. 
2. Magnolia Market's Texas Strong T-shirt: All proceeds from the sale of this shirt through September 30 will go to Hurricane Harvey disaster relief efforts. I don't know which organization they will donate to, but if you want to get a cool shirt and help out, this would be a great way! I did notice they have a "restock announcement" saying that have been overwhelmed with orders and will ship out the shirts ASAP.
3. Gather Sign from One Tiny Heart: This sweet blogger is from Houston, although her home was not flooded. She's donating all proceeds from the sale of this sign to the Houston relief and recovery efforts. She told me personally they she will make as many signs as she sells, so bring on the orders. LOVE this!
Grab this adorable "Gather" sign here.
There are so many options for giving and helping. I just encourage you to do something – even if you think it's insignificant and small, I assure you that it makes a huge difference!
If you are in the Houston area and able to help, my friend who lives there gave these awesome suggestions:
Be VERY SPECIFIC in your offer to assist. IT IS DIFFICULT TO THINK STRAIGHT AND MAKE DECISIONS WHEN OVERWHELMED AND TRAUMATIZED. For example, instead of saying "What can I do to help?" Try these specific suggestions:

1. Can I come help today until 8pm to get water out of your house?

2. Can I come by with baskets and wash your wet clothing at my house?

3. Can I bring you lunch/dinner at 1pm today? How many people? Where would you like it delivered? (They are probably not staying in their flooded home)

4. Would you like to eat dinner at our house at 8pm? We have clean towels if you want to shower here first. We are serving brisket, potatoes, and salad. (They will look forward to specific meals and enjoy having a concrete plan). Don't be upset if they are late – offer a fresh drink!

5. Bring an ice chest full of bottled ice, water, Gatorade, lemonade to their flooded home. The Corp of Engineers is handing out free ice and bottled water. Figure out where the closest location is. Go get some every morning and deliver it to them. Give family the location if you have to stop.

6. Set up a folding table in their garage/carport with a sign that reads "Return Tools Here." (Write your name and phone number in Sharpie on the table if you want it back in a month or so as they won't remember who brought it)

7. Set up a table and chairs in a shaded area outside so workers have a place to take a break, eat a meal, etc… a lot of times you can hose off and disinfect a patio table (1/4 cup bleach per gallon of water.) Put ice chest of drinks close by.

8. Order large plastic tubs with tops to store all their belongings – 50 is not too many. If they arrive next week, they will still need them.

9. Offer to drive to purchase supplies to begin muck out. Flat shovels, bleach, spray bottles, light weight electric saw to cut sheetrock, mask, safety goggles, bags of industrial rag packs (can be washed and reused), industrial trash bags, Wheelbarrow, disinfectant, 5 gallon buckets, etc…

10. If you are out of town and want to help, mail gift cards to restaurants, grocery and hardware stores that are nearby.

11. Can I loan you a car for a week?

12. Can I call in, refill, and deliver a prescription for you?

13. Can I pick up your kids, take them to my house to play, and then drop them off at the end of the day? Is 8pm a good time?
And to our friends in Texas: we love you, we're praying for you and we have your back! Let us know how we can help!! Stay Strong!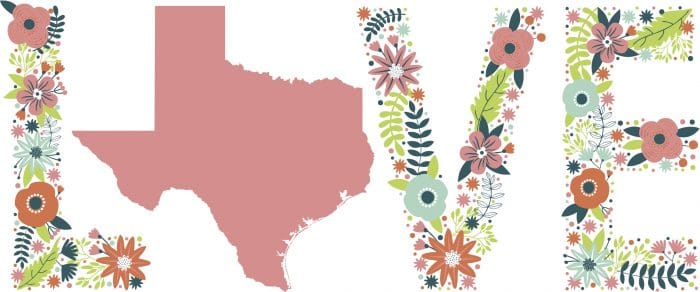 SaveSaveSaveSave
SaveSave
SaveSaveSaveSave
SaveSave
SaveSave
Get Instant Access to my Guide to Customize Your Home on a Budget
Grab your FREE guide for 10 Ways to Customize Your Home on a Budget: simple projects to transform your home from builder beige to a home with character and charm!