Declutter your e-mail inbox in 5 easy steps!
When we think about clutter, the most obvious is probably the items in our home. Physical clutter is in the way or right in our faces. It's extremely hard to focus on clutter that is digital because we often think of digital space as infinite.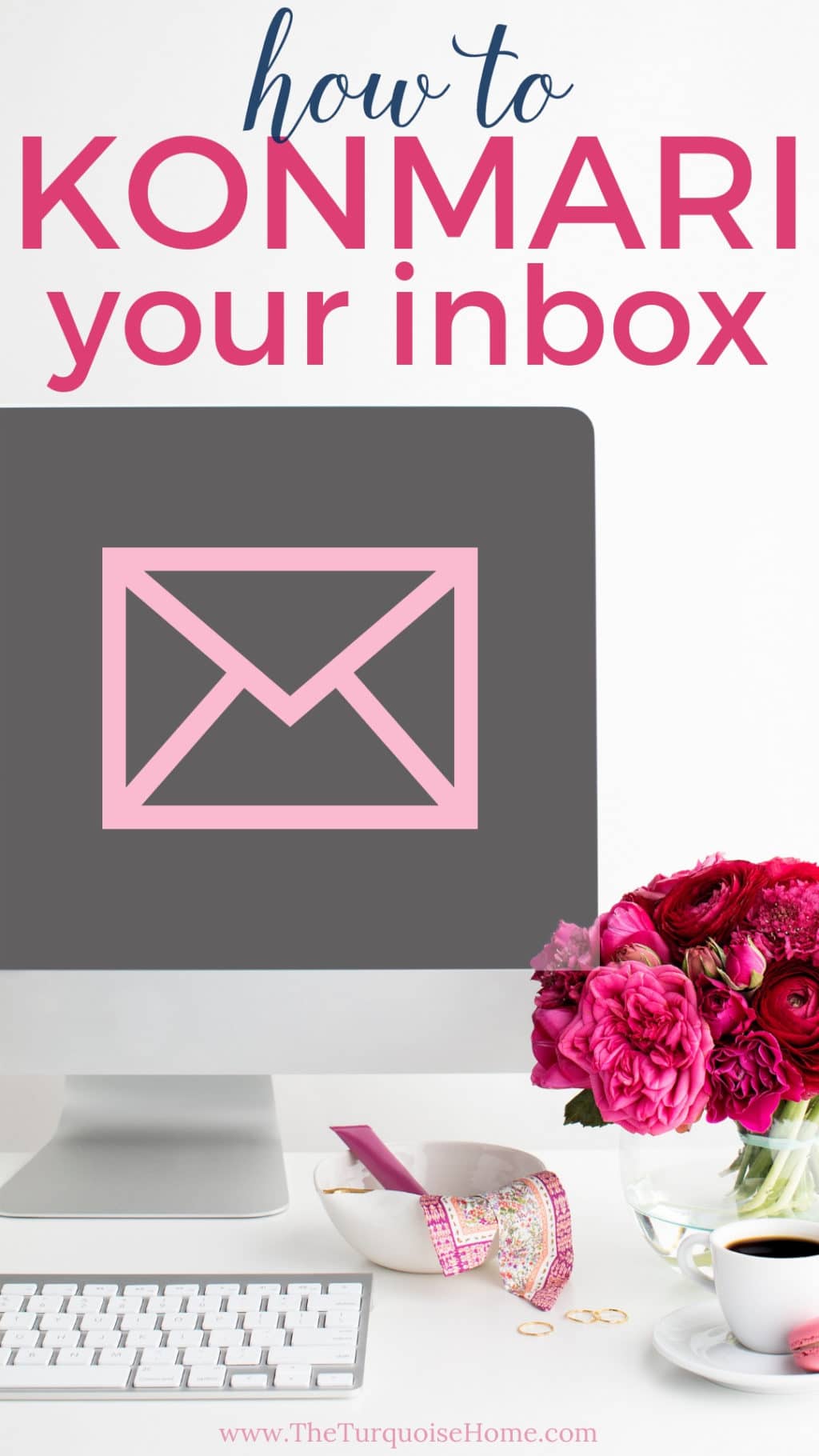 Join our 6-Week Decluttering Challenge HERE!
When it comes to your inbox, having things all over the place and unorganized can cause you stress and make it hard to get things done. Here is how to Konmari your inbox and declutter it for good.
Note: If you haven't yet been introduced to the new verb "KonMari" head over to Netflix and watch the show called Tidying Up with Marie Kondo or read the book "The Life-Changing Magic of Tidying Up."
"Marie Kondo's method of organizing is known as the KonMari method, and consists of gathering together all of one's belongings, one category at a time, and then keeping only those things that "spark joy" (tokimeku, the word in Japanese, means "flutter, throb, palpitate"), and choosing a place for everything from then on."
How to KonMari Your Inbox (once and for all!)
Limit your folders
When organizing your emails, there will be a few that you want to keep. These might be bill statements, important documents or conversations, or emails that you will need to reference in the future. When organizing paper, Marie Kondo suggests organizing your papers into three categories:
Pending would be for papers that are waiting to be dealt with such as bills or letters. Permanent is for things that you need to keep forever such as insurance documents. Miscellaneous is for everything else that you might need to reference someday. When organizing your inbox, you can use this same method for organizing your emails. If you find yourself unable to fit it into one of these categories, ask yourself you really need them in the first place.
Do it all in one sitting
Marie Kondo suggests doing all of your decluttering in one sitting. The main reason is that it's harder to build up the momentum after you've taken a break. When you are organizing your inbox, you should take the same approach. By doing your entire inbox in one sitting, you are allowing yourself to build momentum and organize everything in one go.
Unsubscribe to avoid future clutter
One of the key ways to make sure you never have to declutter your inbox again is to make sure that you are unsubscribing from unwanted emails. Yes!! One of the reasons our inboxes get so full is because we tend to make it hard to declutter because we don't unsubscribe.
Note: If you need to unsubscribe to my e-mails, no hard feelings, but I'd love to keep you as an e-mail friend! I find that when I unsubscribe from a blogger's e-mails but I still want to know what they are doing, I just follow them on social media and click through from there. But the most effective way to stay in touch with a blogger is usually through e-mail, so just make sure you're subscribed to your very favorites. 💗
If you have multiple emails, do one at a time
If you have a few emails to sort through, try not to jump from one to the other. Focus on doing one email at a time. Start with the easiest and work your way up to the hardest ones. Depending on your situation, you may even consider getting rid of the others and limiting yourself to just one email.
Regularly declutter your Misc. folder
This folder will become cluttered if you don't go through it often. Every now and then, go through it and make sure that you are only keeping the items you plan to reference at some point in the future. If you don't think you'll need it, you can always archive it and bring it back to your inbox later if you change your mind.
Even though Konmari doesn't directly address digital clutter in her method, you should still take her practices into every aspect of your life, including your inbox.
In case you missed my other posts on organizing your digital life: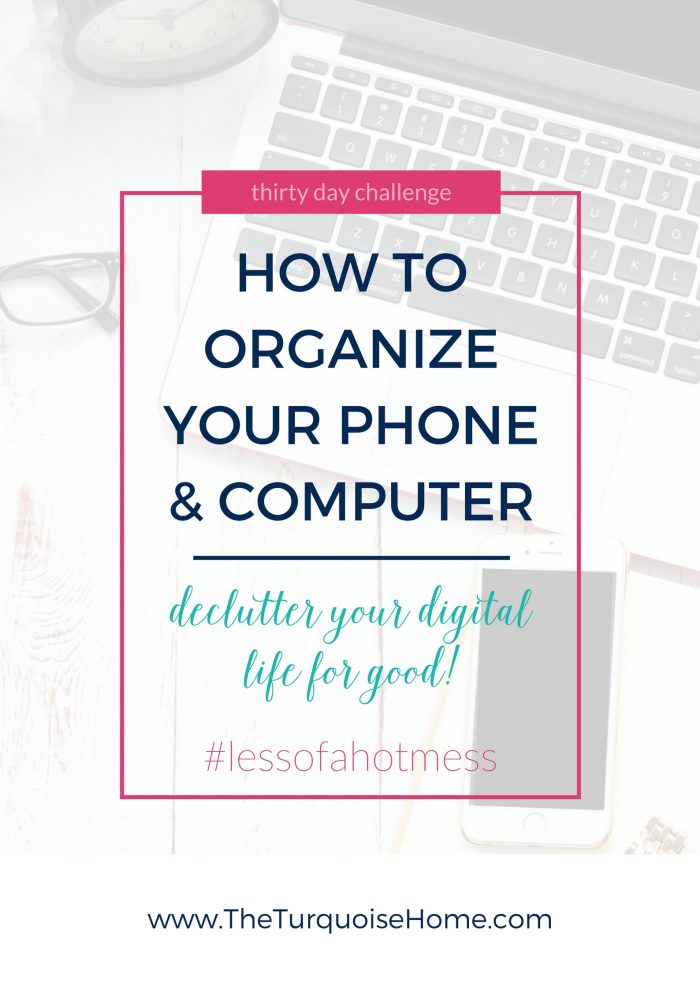 How to Organize Your Phone and Computer
MORE POSTS YOU WILL LOVE:
Get Instant Access to my Guide to Customize Your Home on a Budget
Grab your FREE guide for 10 Ways to Customize Your Home on a Budget: simple projects to transform your home from builder beige to a home with character and charm!