Learn how to start a blog with just a few simple steps. It's so easy, you can create one in 30 minutes or less! Blogging has been one of the greatest (and most surprising) blessings of my life and I hope it will be for you, too.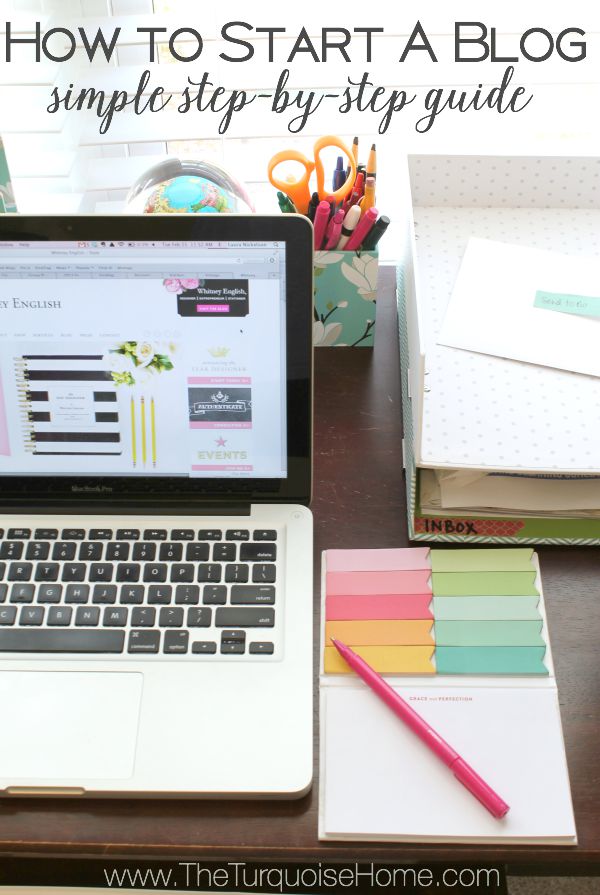 Hi friends! We're going to take a quick turn today from our usual topics and talk about something that is near and dear to my heart: blogging! So, if you're just here for the DIY and home decor topics, here are some post to fill your DIY and Home Decor needs: How to Style a Console Table and How to Paint Cabinets. 🙂 Come back tomorrow for some pretties and a free printable!
I can't tell you the number of times I've gotten an e-mail from a sweet friend or a blog reader asking about how to get started with their own blog. And while I'd love to grab a cup of coffee with each and every one of you, it's just not possible. Not unless we can cover it all in 30 minutes with a baby and a preschooler running circles around us and under our feet. Ummm, probably no.

So, I thought I'd take a moment today and share a step-by-step guide to show you how to start a blog. I'll also share some of my favorite resources for the continuing education of blogging. I'm a committed life-long learner, always growing and getting better in my craft.
I remember the days when I started this blog. I was so clueless. Even though I had actually been blogging at a different space for 7 years before that, I still had a lot to learn. I spent hours upon days researching, googling, studying how to blog successfully. While this is by no means a comprehensive list, it will help you get started and hopefully be a handy guide for you. (Some links are affiliate links, but I would never share anything unless it's something I love and use myself.) 
How to Start a Blog: a Step-by-Step Guide
1. Choose a name: Let's start with something fun: naming your new baby blog! Think through this decision very carefully, considering how you want to be viewed. Do you want a niche name? Or a general name? Come up with a few variations or name possibilities. You'll see why in just a second.
I chose The Turquoise Home, because I knew it would be a blog about my home. And I didn't want to be too specific, because I didn't want to box myself into a specific topic about my home. Sometimes I wish I'd just gone with my name as my blog name, but I think I can brand my name in the future if I want to. And make The Turquoise Home a part of a larger brand.
2. Buy a Domain: This makes choosing a name a little tricky. I had several names on the table when I first wanted to start my blog, but TheTurquoiseHome.com was the only domain name available, so it made my decision for me.
I also recommend buying your name's domain, too. I own LauraNickelson.com, LauraNickelson.net, etc. That way if I ever become the next Martha Stewart, I will already have my domains. 😉 Set up your domain purchase on auto-renew. You don't ever want to be running along with your successful, amazing blog and forget to renew your domain name and then your blog goes down as a result.
I buy my domains through NameCheap.com for around $11 a year. You can also register your domain name through Blue Host for free (see the next step).
3. Select your Host: This is where things can get a little bit technical, but don't fear. It's really pretty simple. I highly recommend being self-hosted with WordPress.ORG. You can go with a free host like blogspot or wordpress.COM, but at the end of the day you don't own your content and it will limit you in the long run. I started with blogspot and then transferred my blog to WordPress.org myself. It was 2 weeks of mental anguish, sweat and tears. I think there are still tear stains on my desk.
If you want to have a professional blog from the beginning, start with WordPress.org. While this means you'll pay a small fee for a company to host your blog, in the long run, it's a great choice. You will own your blog and have complete freedom over it.
I personally recommend BlueHost.com for your hosting company when you start out. I started with them and they are great for new bloggers. They offer easy set-up, inexpensive monthly fees (starting at $3.95), and they offer 24/7 technical support, which is much needed when you're starting out!
Once I got above about 150,000 page views a month, I moved over to Web Synthesis and have loved them! But I pay closer to $50 a month, so stick with BlueHost when starting out.
4. Design your Blog: One of the beautiful aspects of self-hosting is that you have free reign over your design. When you first purchase your domain, your blog is essentially a lifeless clump. You need to created the structure (the bones). I use and recommend the Genesis Framework. It's just like it sounds; it builds the framework for your blog. And then you'll want to add the skin, or the pretty packaging. I love the beautiful blog themes from Restored 316 Designs. I have used the Darling, Market and Captivating themes at different times and loved them all!

You will also have to decide if you want to DIY your graphics or hire a graphic designer. Think your blog header, logo and sidebar headings. I hired a designer from the start, because I had no idea what I was doing. I will be honest that it can be costly, but I am not a professional designer. A great way to find a designer is to visit a blog that you love and scroll to the bottom of the home page. Most times they will have a link to their designer there. If not, send the blogger an e-mail and ask.
I've also seen some gorgeous (and successful) blogs with DIY graphic design. I would highly recommend PicMonkey or Adobe Creative Cloud Photography Bundle for doing your own graphics and photo editing. (I use both of these programs to edit my photos and make the graphics for my everyday posts.)
Are you overwhelmed yet?! These few steps will get you well on your way to creating your blog. I know it seems daunting, but just take it one step at a time. It's a learning process, but I promise you will learn it and become proficient in blogging in no time!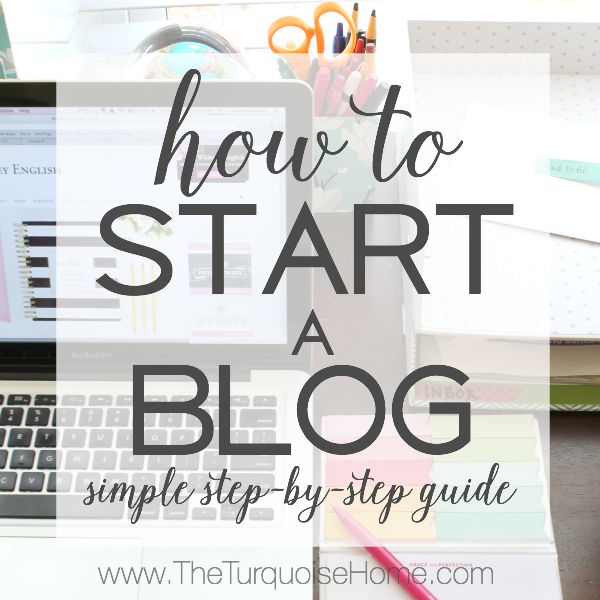 I hope this helps you on your journey. Let me know if you have any questions about any of this, or if something doesn't make sense. 🙂 I'm happy to help point you in the right direction. And I'll update this list if I find any more awesome resources!
Happy blogging!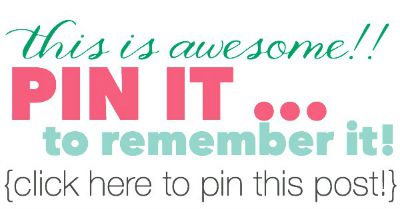 Get Instant Access to my Guide to Customize Your Home on a Budget
Grab your FREE guide for 10 Ways to Customize Your Home on a Budget: simple projects to transform your home from builder beige to a home with character and charm!