Father's Day is upon us and if you're a procrastinator like me, then you are desperate for the perfect gift. Well, I've gotcha covered, girl! I've rounded up some of the best father's day gifts on Amazon Prime, meaning if you are a member, then it'll be here before Sunday. Whoop! I especially love the cooler (best around!), waterproof speakers and the flip flops Coach can't stop wearing!
Other great gifts that are last-minute are a home-cooked meal, homemade coupons for lunch dates or movie nights to watch his favorite movie – and if you have littles, a questionnaire about daddy is always a hit!
If you have any great ideas for last-minute dad gifts, leave them in the comments!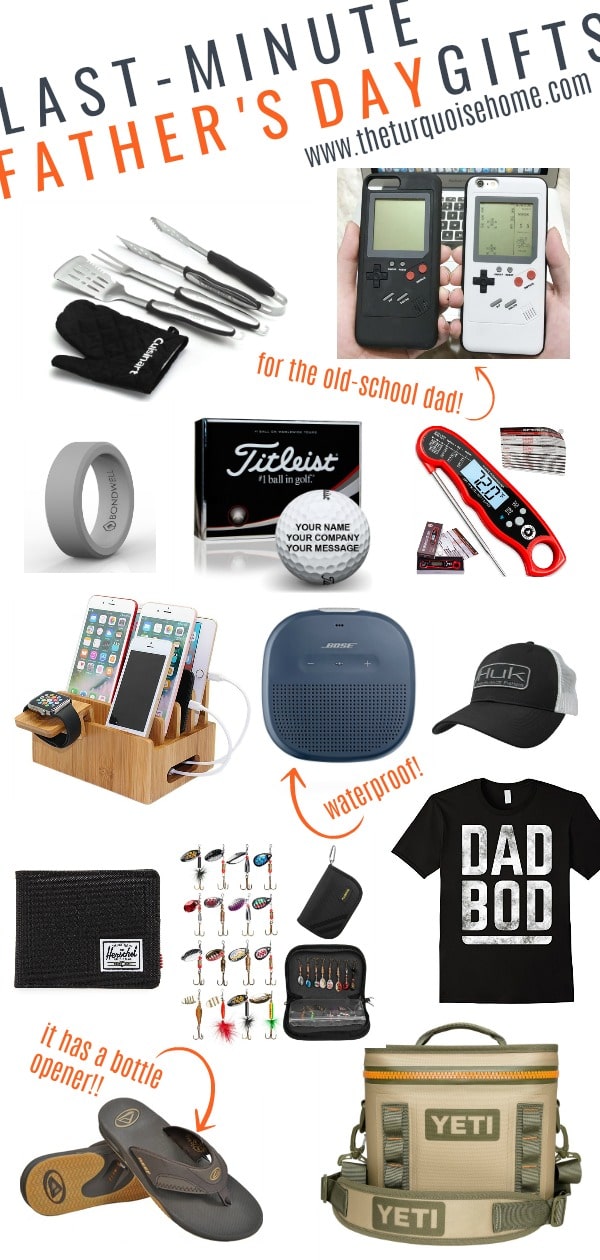 Grill Set (under $15!) / Phone Case with built-in Gameboy Games / Silicone Wedding Ring / Personalized ProV1 Golf Balls / Internal Meat Thermometer / Charging Station / Bluetooth Speaker / HUK Fishing Hat / Herschel Wallet (durable!) / Fishing Lure Set (budget-friendly!) / Dad Bod Shirt (😜) / Flip Flops with Bottle Opener / Best Cooler on the Block!
Scroll & Click on any image below to Shop!

SaveSave
SaveSave
SaveSave
SaveSave
SaveSave
SaveSave