OK, ok. It may be closer to mid-May, but it's never too late to dish about your favorite products! I always love finding new things that make my life easier, so that's why I share these with YOU each month!
Last month I shared a doozy of some favorites – more than 5. But we'll keep things short and sweet this month because, hello… it's May-cember. The only month busier than December with graduations, end-of-school parties and vacations all crammed into 30 days! Craziness, I tell ya!
This post contains affiliate links for your convenience.
My 5 Favorite Things in April
Big O Keyring – I LOVE these convenient keyrings because the older my kids get, the less we have to carry a bag around. 🎉 So, I just throw my keys on my wrist and go! It's great to have them on my, yet have my hands free and not have to worry about whether or not I have pockets. It's also super easy to reach into my purse and find it!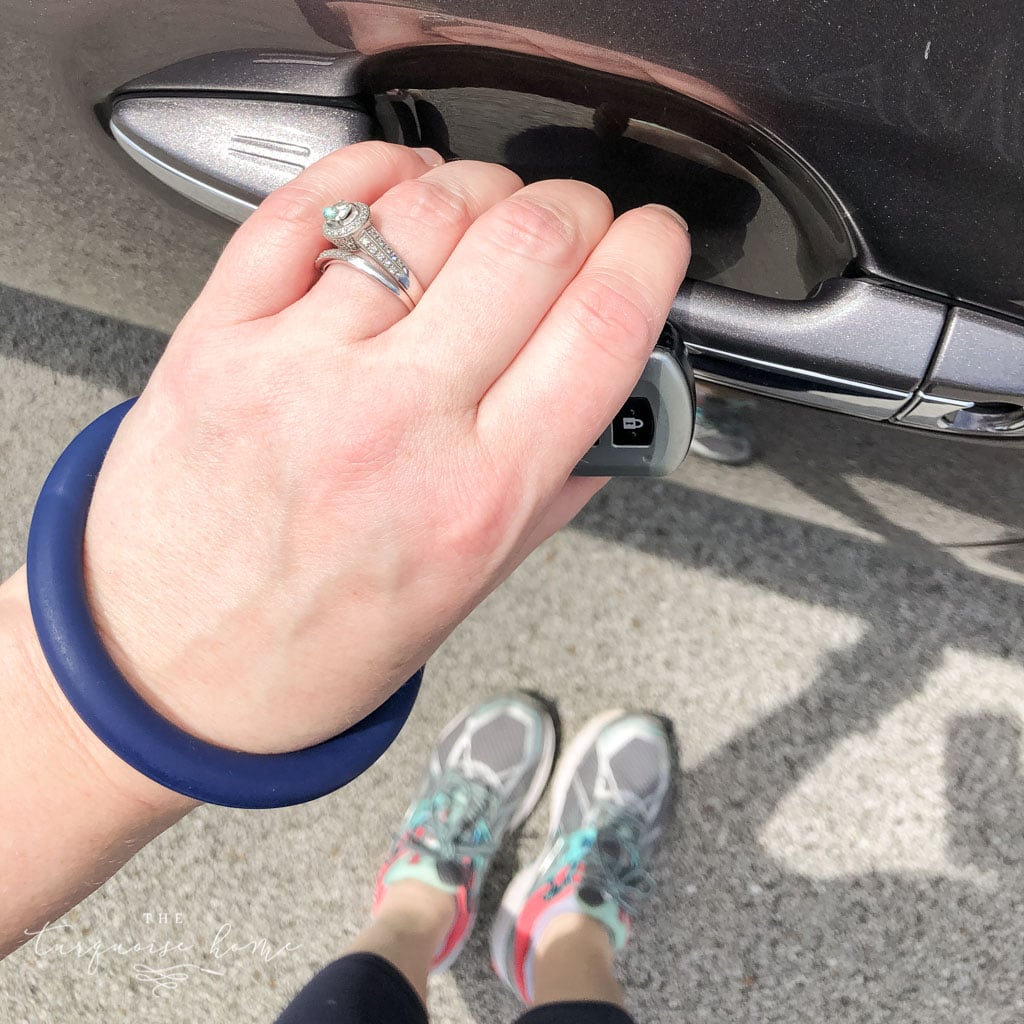 Essentially The Big O Keyring is a giant O bracelet that you put your keys on. I have a silicone "sport" version in navy, but the leather original keyrings are beautiful and I'd love to upgrade on day.
I found this knock-off on Amazon if you're looking for one that isn't quite so pricy. But I can't vouch for the quality. Let me know if you try one!
Silk Hair Scrunchies – No, I'm not rocking the 80's look on the regular. Ha! I know scrunchies are back "in" and all, but I only wear these to bed. I discovered them last year while following some of my favorite beauty bloggers as a way of keeping my hair clean longer.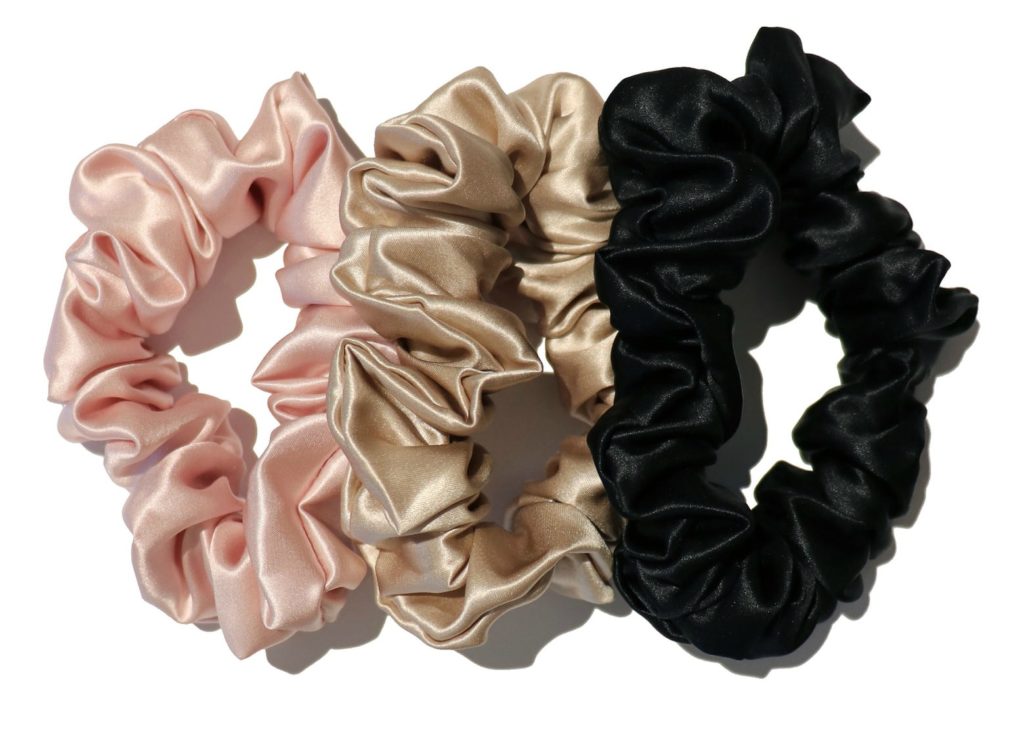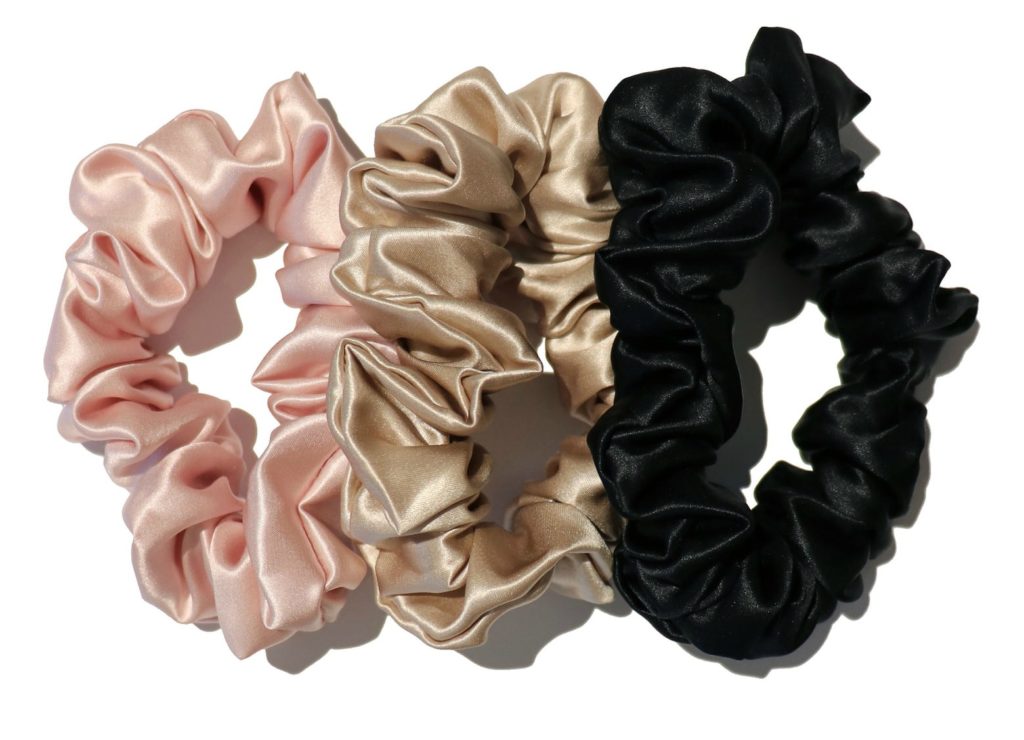 They are made of high-quality silk and I use them to pull my hair up on top of my head in a pony tail at night. It helps keep my hair off my scalp, which means I can go longer without washing it. And it doesn't damage my hair or leave those awful creases in my hair! Yay!
These scrunchies truly make re-styling my hair on the 2nd and 3rd day super easy! I love them!
Eye Renewal Serum – I don't go on and on about a ton of skincare products, because I don't have incredible skin. LOL But this eye renewal serum has been a game-changer for my puffy under eyes! In the past, I have vowed never to take photos of myself in the morning because my eyes have always been so puffy when I wake up.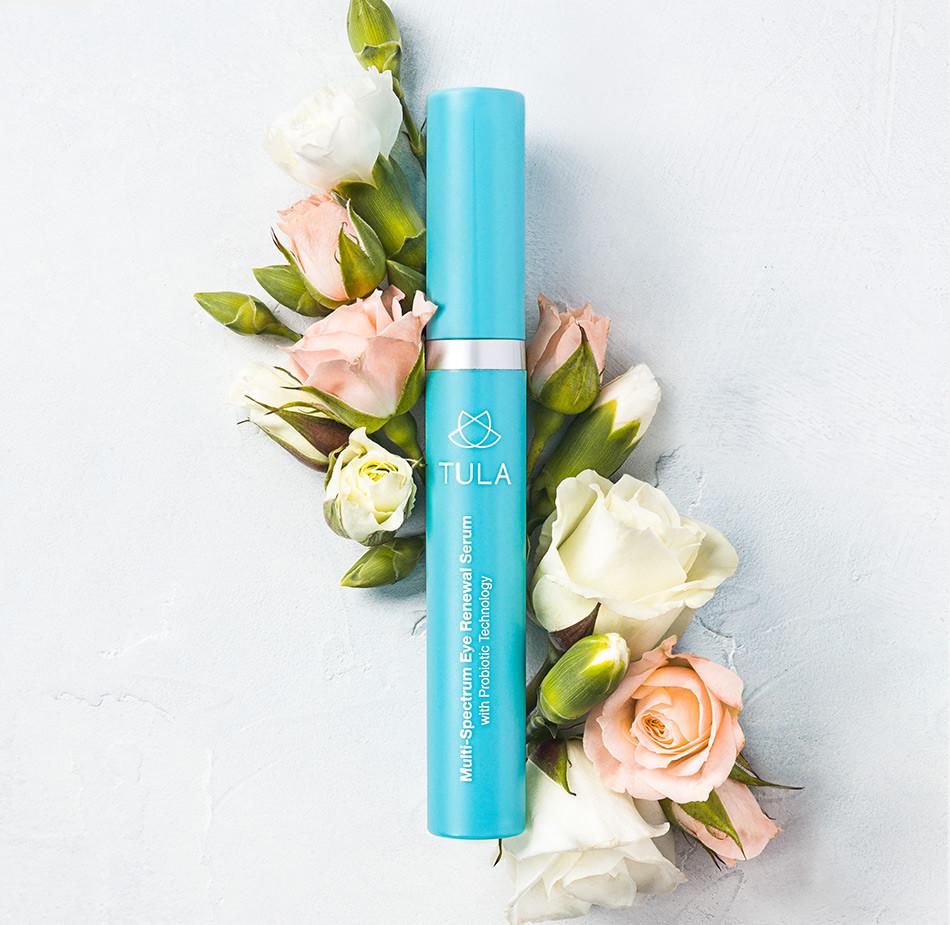 But now that I use this serum every morning, I haven't been puffy at all! Evidently it's made for helping moisturize and reduce wrinkles as well as relieve puffiness. I can't tell about the wrinkles, but I can definitely tell a difference in the other areas. I love the cooling metal applicator and how nice it feels on those tender under-eye areas. I'll never go without it!
I apply it on the morning and evenings with my skincare routine. I've had it for 2 months and haven't run out yet!
Rug Tape – I recently discovered rug tape – or sometimes called carpet tape – and it is rocking my world! I looooove my jute and navy striped rug in front of my sink. But I was having to kick it back in place ALL.DAY.LONG! I was so over it!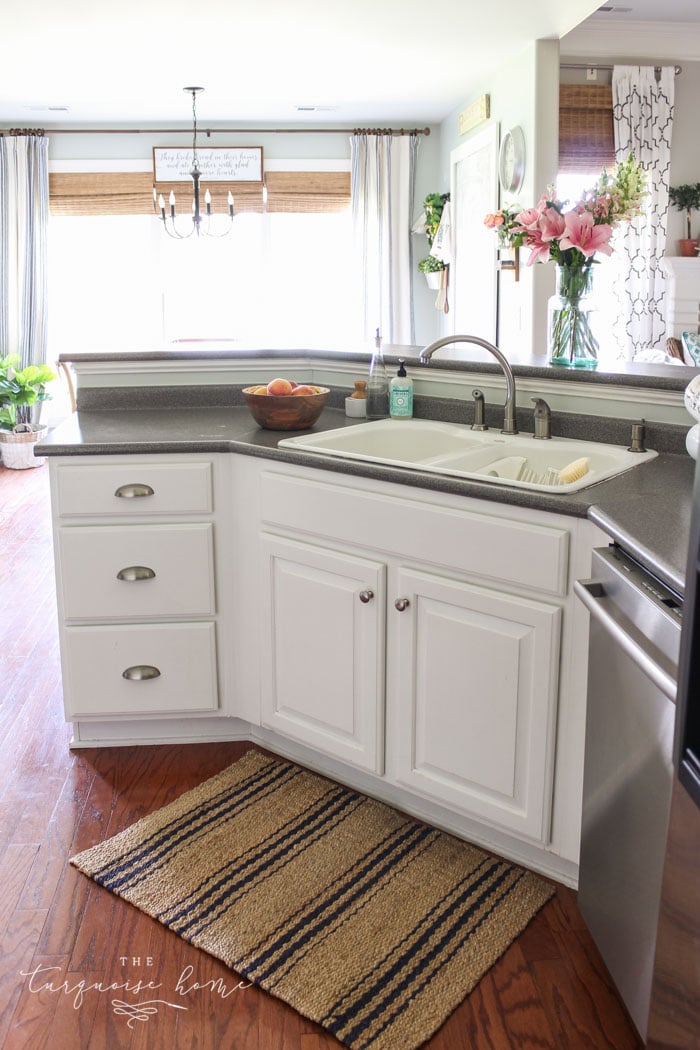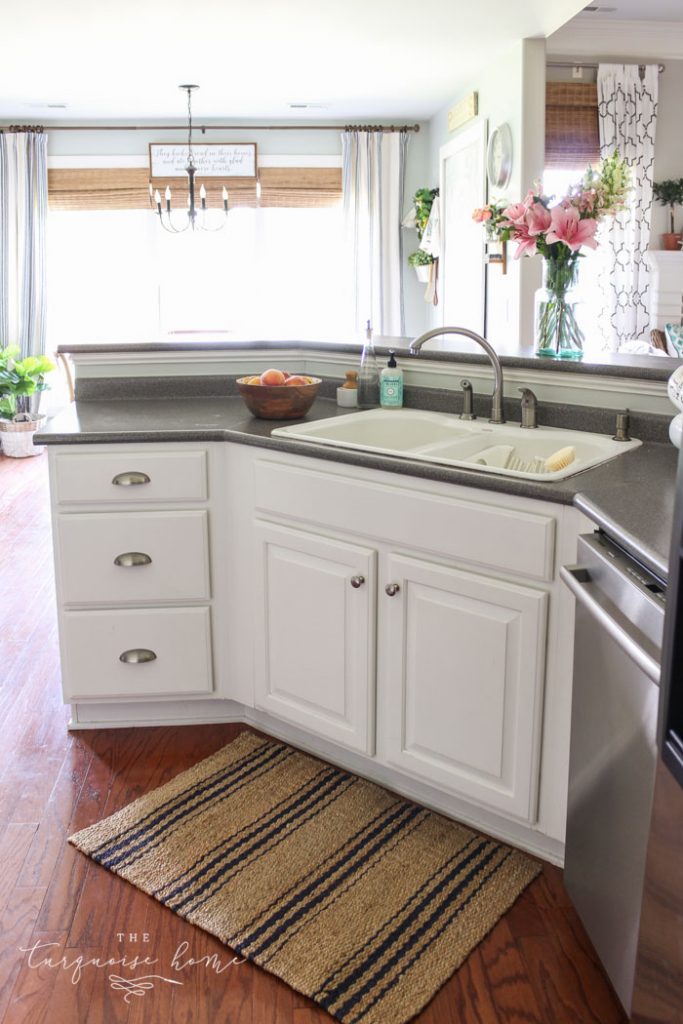 That is until I heard about rug tape. It's a very sticky tape that will hold that rug in place for as long as you'd like! Mine hasn't budged once since I put it down and I'm thrilled!
The Nest Thermostat – I have wanted one of these things forever! I always try to adjust the thermostat anytime we leave home for an extended period of time, so the idea of being able to control it from my phone and set it on a schedule from my phone was very appealing.
We bought one on Black Friday, but didn't get it installed until a couple months ago. It took me a week or so to figure out just how to set the schedule the works for our weird hours, but now it perfectly heats and cools our home.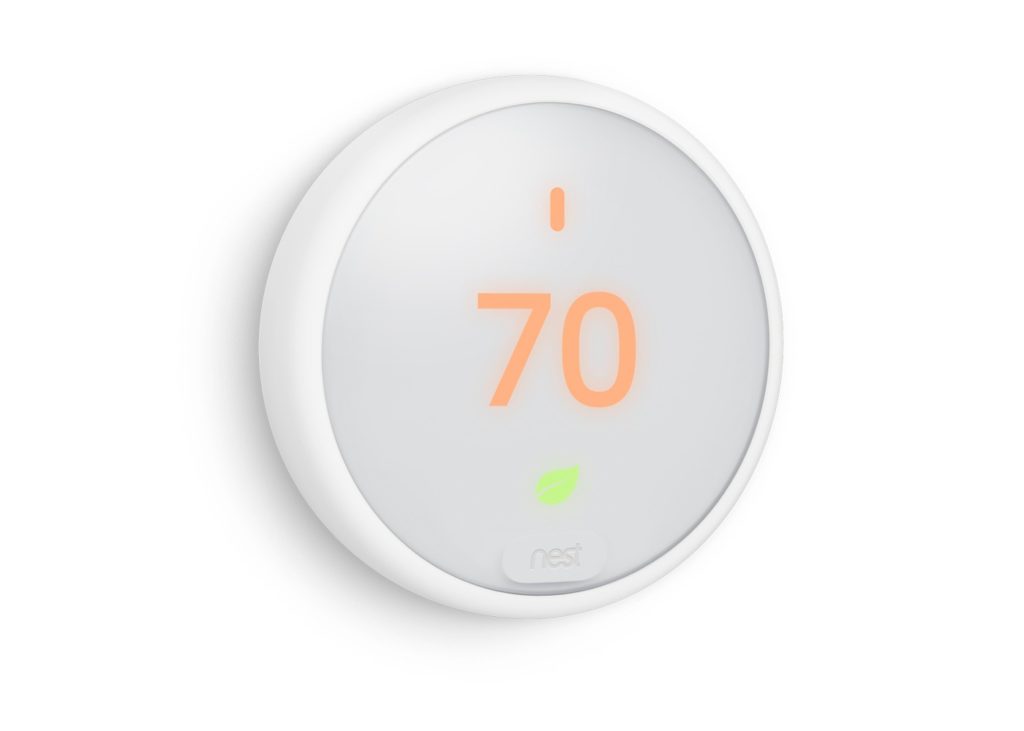 I love that if I'm getting ready in the bathroom and it feels too hot, I can just open the app on my phone and bump the temperature down a notch and the A/C will come on. And then bump it back up when I'm done! Or it'll be great this summer when we go to the lake house and don't want to keep our home super cool, but we don't want to come home to a hot house. We can reset the temperature back when we're on our way home and the house will be cooled down when we walk in!
We have the Nest Thermostat E because we didn't need the "learning" feature since we have such a random schedule. If you have a more predictable schedule, you might prefer the Nest Learning Thermostat (here).
Have you discovered any new helpful products this month? Let me know in the comments below!
MORE POSTS YOU WILL LOVE: