These outdoor painting ideas have been on my home to-do list since we first laid eyes on our home almost 5 years ago. These quick and simple updates will make a huge impact on the curb appeal of our house!
OK, so I'm kind of embarrassed that it's taken me so long to tackle these projects. And actually I haven't even done them yet, just made a tiny baby step in the right direction. Yay me!!
But don't give me too much credit. It may have been forced on me.
I'm not proud of my lack of attention to the outside of my home. Sure we've improved some of the landscape, but let's be honest. I never have really loved the outside of my house. Red brick and forest green shutters just don't call out my name. #merrychristmasallyearlong
And that front door looks like a dark hole. My wreaths get lost on the cavern-like alcove.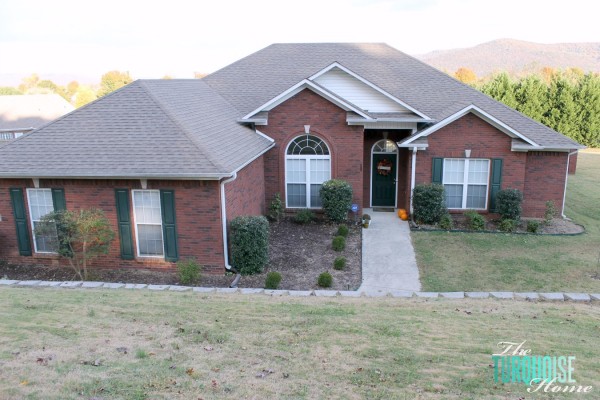 But here's the thing. We have an HOA and I have to submit a request for anything we want to change. #wompwomp
It's stumped me, because I like to test out at least two colors for any paint project I do. And they are wanting me to choose my colors without testing them and then stick with one choice?? How in the world?! What if I change my mind? What if I want to test out 5 different colors and none of them work out?
Blerg! The dilemma of a home enthusiast, backed into the corner by the home owner's association.
See how debilitating this HOA business can be? It's truly throwing a wrench into my "never regret a paint color choice" decision making strategy.
OK, back to the forced thing. We have been receiving several suggestive letters from said HOA to update the color of our fence. Yes, it's old and worn and in major need of repair and a new coat of stain, but it wasn't high on my priority list.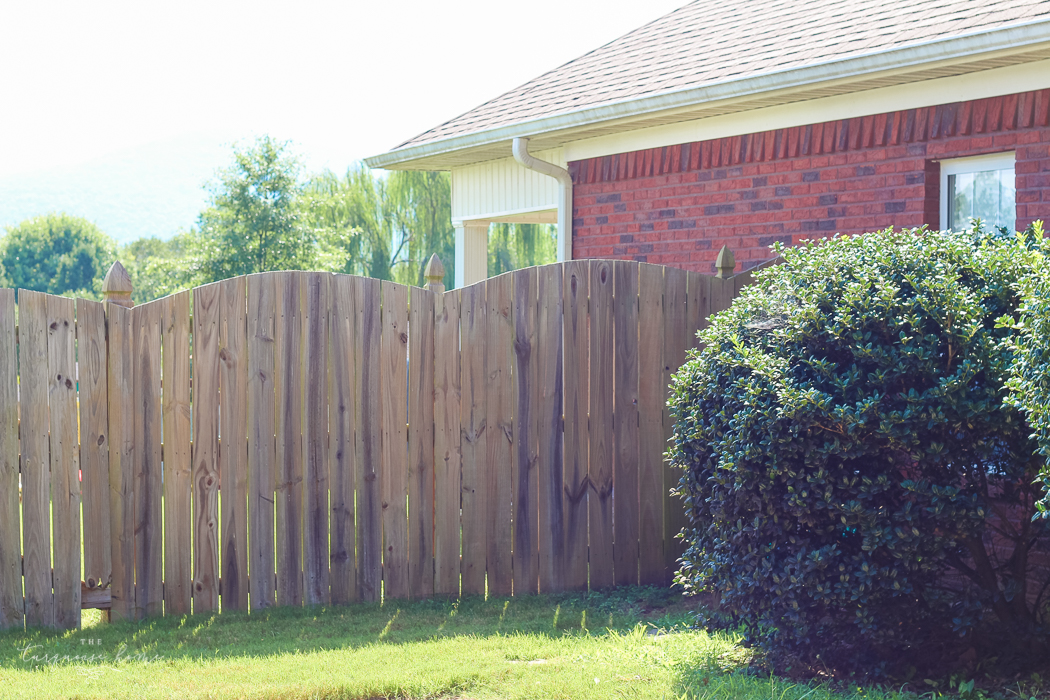 Then then HOA sent us a letter saying, "fix your fence or else." ("Or else" meant a possible, smallish fine.)
So guess what? A fire has been lit, my friend.
And this week, on my way home from dropping Baby G off at preschool, I swung my car into the Sherwin Williams store. My HOA already has an approved color picked out for all fences in our neighborhood. And I went into the store knowing I would hate it.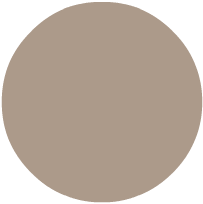 Lo and behold, I actually really like it! It's Sand Castle SW-3006, and I'm pretty sure it will look lovely.
On my drive home, I stalked the fences in our neighborhood and think I've found several that already have this color. It looks lighter than the swatch in person, but still a greige color. It looks really good with a variety of home colors, which is probably why it's the preferred choice.
While I'm fixing up the outside, I am going to also paint my shutters and front door! YAY!!
I've gone back and forth about choosing the same color for the shutters and door, but in the end I'm going to go with my gut. I have always, always, always wanted a Wythe Blue (Benjamin Moore) front door.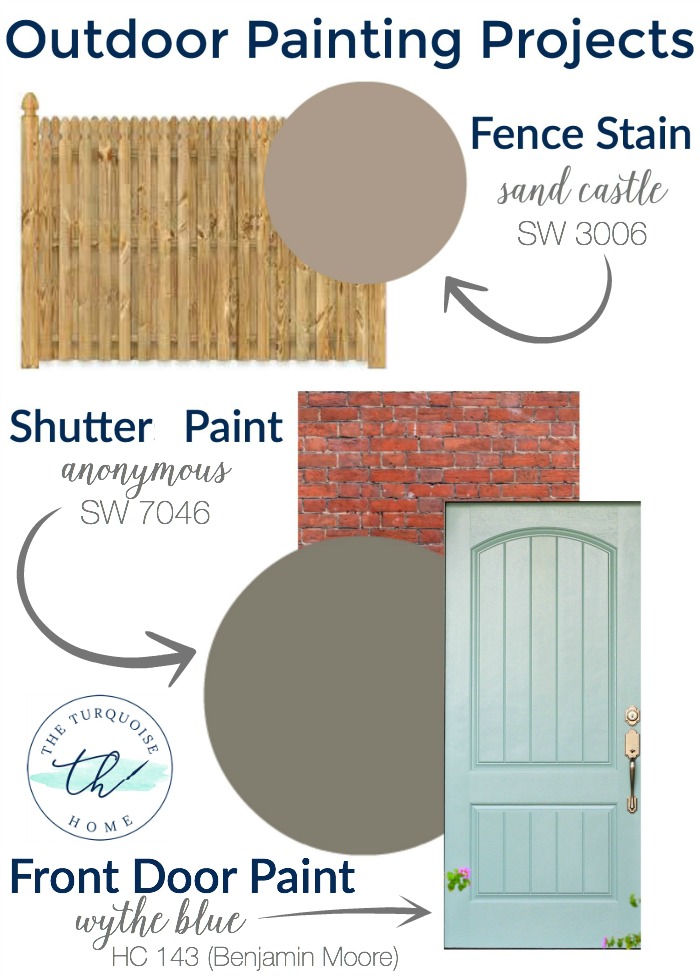 This IS The Turquoise Home after all. #iftheshoefits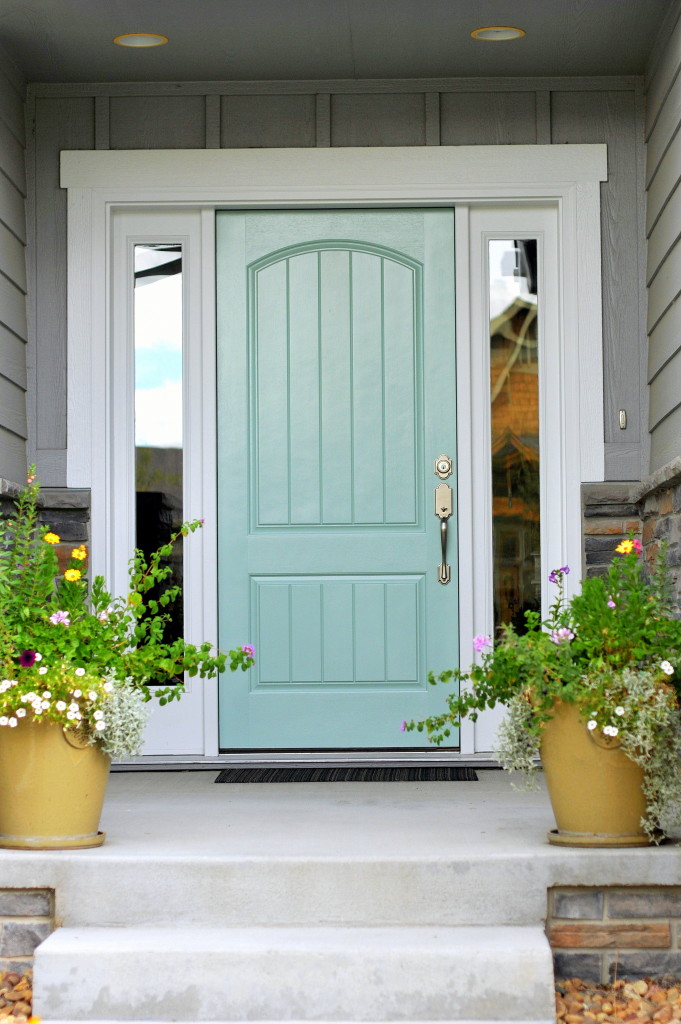 It's a super popular color, so I've shied away from using it. I didn't want to be too trendy, but I don't care anymore. It's probably way past its prime now anyway. I have the color in my dining room and I have never grown tired of it. I think it will look great!
For the shutters, I'm going to paint them Anonymous SW-7046 (Sherwin Williams).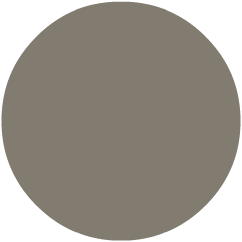 It's a darker green-gray compared to Sand Castle, but the shutters are such a small part of the house, I think they will look great together.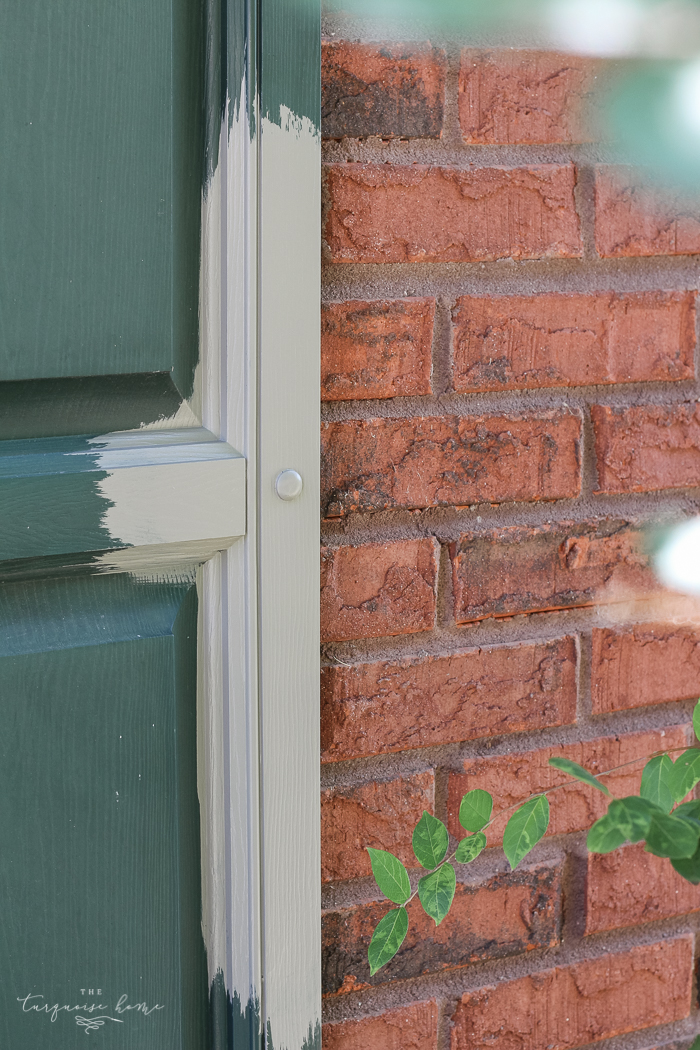 And I'll let you in on a little secret. I tested out a small spot before I submitted my HOA request. I had to, y'all. I'm like a giddy school girl when I get home from the paint store with a new color. I just have to test it out immediately!
I did not, however, test out a sample on the front door. I'm 99.9% sure I'll love it, although I've been wrong before. We'll see!
What do you think of my color choices?
I'm sending the request form off to the HOA tomorrow! Wish me luck!