Happy Day, my friends! We're going to have ourselves a little internet party today.
Yep! It's a belated birthday party of sorts, because I kind of missed my blogiversary this year. Yes, that's a real thing! And this here old blog turned 4 back in February! That's like teen years in the blog world.
I can't believe that I have been writing at The Turquoise Home for 1,500+ days! What!?
And you know what? It's been one of the most wonderful gifts I've been given. I had no idea when I signed up for my first blogspot.com account that this journey would create a job that I love to do while staying home with my babies! It's been a true blessing.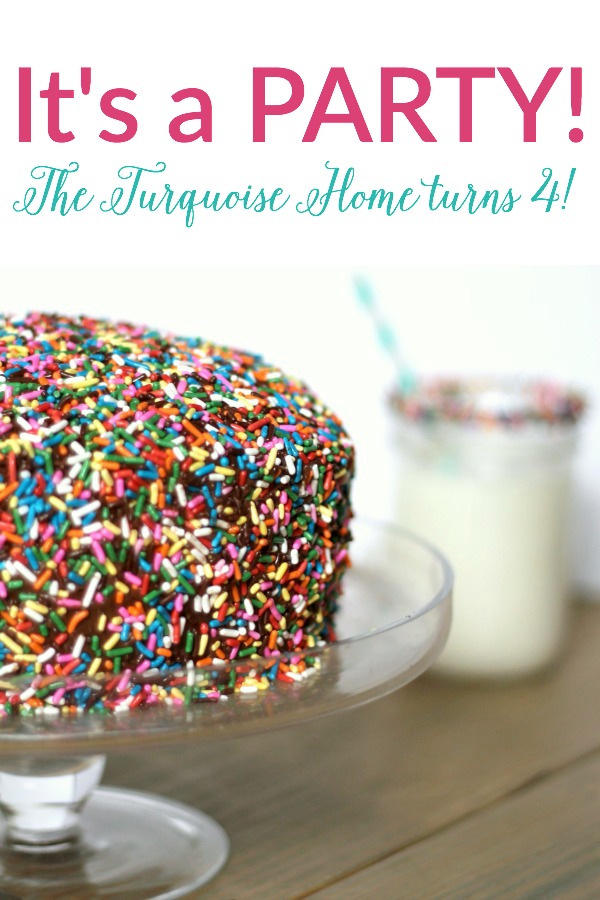 When I started this crazy journey, I also had no idea how it would impact my life for the better. While it does create an income for my family, the people I have met along the way have made the greatest impact on my life. Many of my readers and fellow bloggers have become my friends and I love y'all!
This blogging journey started 4 years ago in February when I decided to share how we turned our new-to-us, builder-beige, foreclosure into a home we love. I continue to share the process with each little update. And do you know that there are rooms still to go? Yep, this is real life, folks. 🙂
No TV makeovers around here. It's called job security. Ha!
Please Take my Reader Survey & Enter the Giveaway!
So, as we embark together on this 5th year at The Turquoise Home, I'd love to get to know you better. I'd love to learn what YOU want to see here at The Turquoise Home and how I can create the best content for you.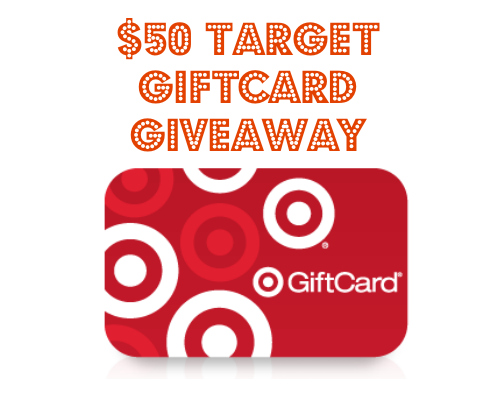 As a thank you for filling out the short survey, I'm offering a giveaway to my favorite store: Target! One reader will win a $50 gift card to Target to go on a little shopping spree!
Giveaway & Survey Instructions
Answer the questions, and click SUBMIT.

IMPORTANT!

 After you click SUBMIT, a confirmation page will pop up with

a secret word

.
Come back here and enter this secret word into the rafflecopter widget below and click enter. That's it! This will help me verify that you took the survey while keeping it completely anonymous.
The giveaway will run from today through next Tuesday, April 19 at 11:59 p.m. CST. I'll be back next Wednesday, April 12th to announce the winner at Work it Wednesday.
THANK YOU again for coming along on this journey with me!
Have a fabulous day!!

Get Instant Access to my Guide to Customize Your Home on a Budget
Grab your FREE guide for 10 Ways to Customize Your Home on a Budget: simple projects to transform your home from builder beige to a home with character and charm!