So you know that window I was going to put over my bed?
Well, I changed my mind. Of course I did. 🙂 I placed the picture that used to hang over my bed in the old house over the mantel in the new house. It looked good, and I really liked it. BUT (big BUT) it wasn't changeable for every season. I want to be able to change my mantel for different holidays or seasons, you know?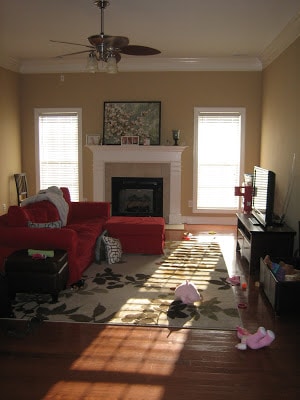 There's the art that was hanging over the mantel. I am trying to figure out where I want to put it now.
Soooo, I decided to use the window on my mantel. Here's what it looks like right now …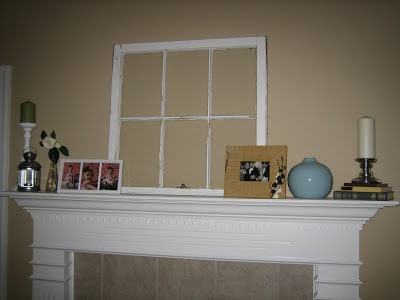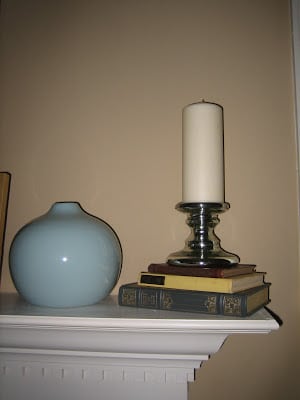 I LOVE using books in my decor. I need to use them more often.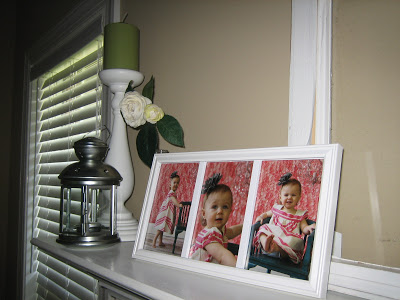 My sweet girl – in her one-year photo shoot.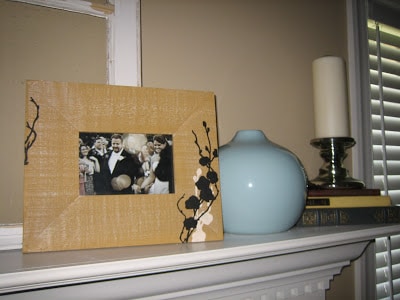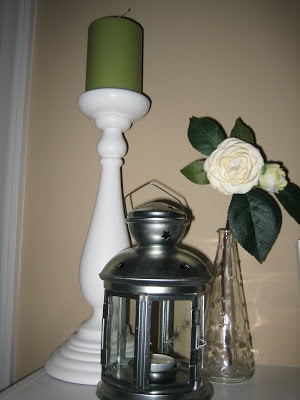 Everything in this picture is from IKEA. The candle, candle holder and lantern are from our most recent trip.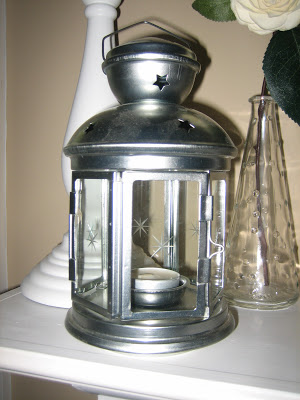 I love the lantern look right now.
I feel like I need something else up there, but I haven't figured out what it is yet. I may need to do some DIYing. 🙂
What have you done to decorate for spring??
***Original post via TheTurquoiseHome.blogspot.com***
Get Instant Access to my Guide to Customize Your Home on a Budget
Grab your FREE guide for 10 Ways to Customize Your Home on a Budget: simple projects to transform your home from builder beige to a home with character and charm!