She was born in 1910 and was feisty as the day is long. Her small stature didn't stop her from making a giant impact on everyone she came in contact. She was brave, college educated and an entrepreneur. And I was blessed to spend many days playing at her house listening to her stories of the old days.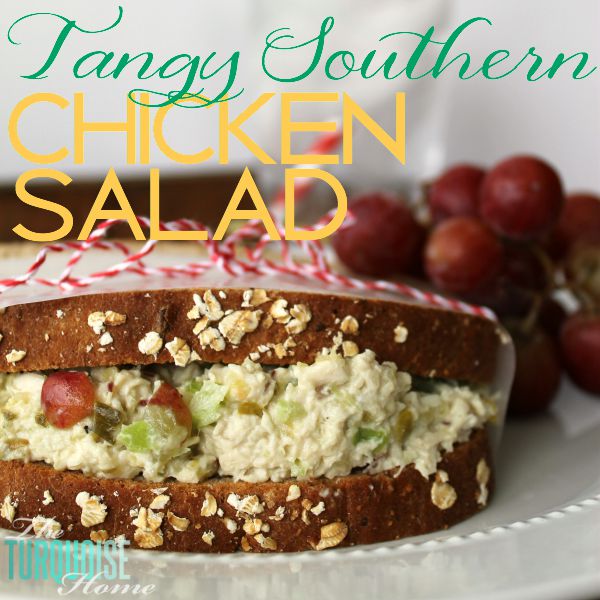 She never met a stranger and never backed down from speaking her mind. Much to her son-in-law's chagrin when she spotted his spittoon (aka an old coke bottle).
Her pretty white hair was always coiffed perfectly, with a shift dress and a string of pearls to match. Her home was a large sprawling southern home with a wonderful back lawn perfect for blowing bubbles, enjoying the kiddie pool or playing football with the cousins. It was adorned with a sturdy clothes line that almost always had laundry basking in the sun. There's nothing like the smell of laundry fresh off the clothes line. Am I right?
Her kitchen always had saltine crackers and a block of cheddar cheese for a quick snack. Her pretty white kitchen had a wall of built-in cabinets with glass doors. She was ahead of the trend. 🙂
And she put Durkee's Famous Sauce on her sandwiches … and in her chicken salad.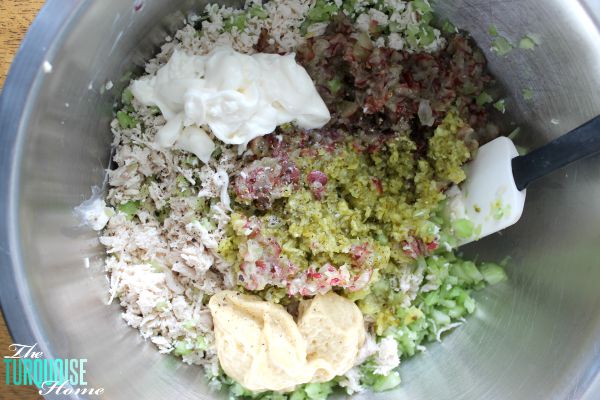 I had never heard of the tangy mayo-mustardy spread until my mom gave me the recipe for my great-grandmother's chicken salad several years ago. I was a Durkee's newbie and since I prefer mustard to mayonnaise, I loved it right away!
Some of my favorite recipes come from my Grandmother Virginia's kitchen and I always feel like I'm bringing back a little of the past when I whip up one of her favorites. This tangy southern chicken salad is one of them.

Tangy Southern Chicken Salad
This tangy, southern chicken salad is a staple in our home. The combination of chicken, sweet pickles, grapes, celery and Durkee's Famous Sauce will make your mouth water and leave your tummy satisfied. Make some and invite the whole family over! | Recipe at TheTurquoiseHome.com
Author:
The Turquoise Home
Ingredients
3 chicken breasts, cooked and chopped
1 cup celery, chopped
1 cup red grapes, chopped
½ cup chopped sweet pickles or sweet pickle relish (I use Bread & Butter pickles.)
½ cup mayonnaise (or enough to make it moist)
2 Tbsp. Durkee's Famous Sauce
salt and pepper to taste
Instructions
Mix together, or blend together in a food processor, all of the ingredients. My food processor has a "stir" setting, and it chops everything perfectly without pureeing it. 😉 Serve on bread with lettuce, tomato and a slice of cheddar cheese, or on whole grain crackers. If you're feeling extra southern, add bacon. Yum!
I hope you enjoy it!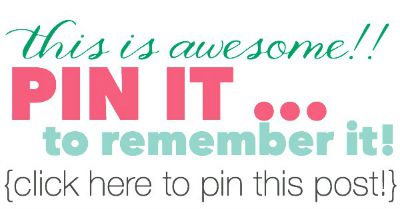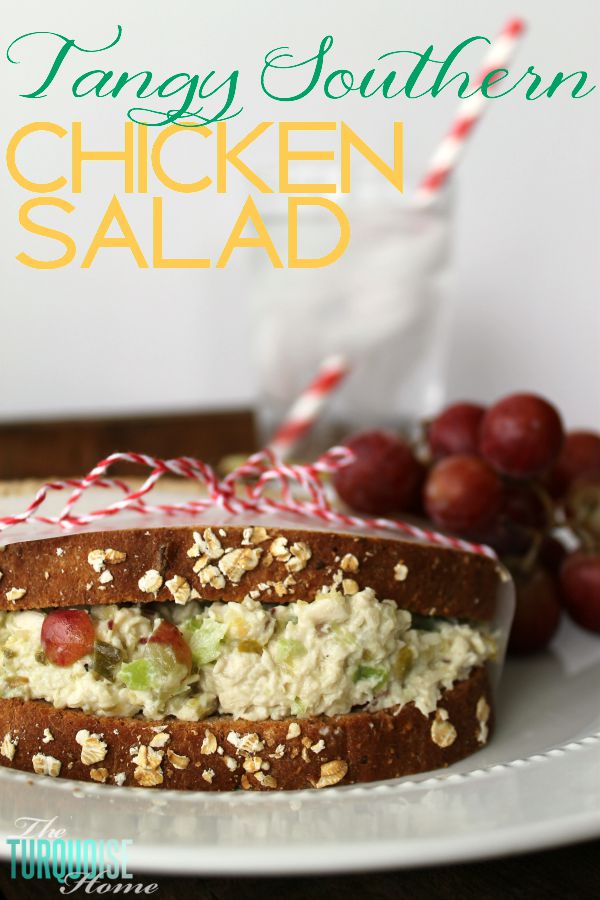 Don't miss out on the behind-the-scenes fun!
This post is sponsored by my YL. I love having natural options and these essential oils have helped my family tremendously in our pursuit of natural wellness. They are also my business and are so well-loved that they sponsor my blog!! Enroll by clicking here.
I'm giving away a special freebie this month when you enroll. Click the image for more info: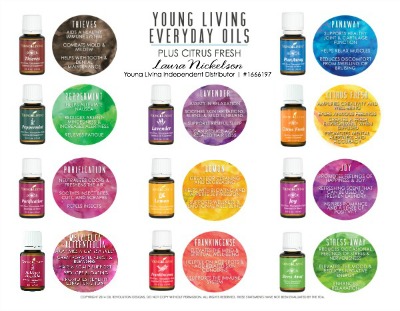 Disclosure: This post includes affiliate links, which does not mean you pay a penny more when purchasing through my link. It means that in helping you easily find some of my favorite products, I receive a small commission if you purchase. Thank you so much for supporting The Turquoise Home! {P.S. I only share products I truly love!}