I don't know about you, but I'm not one to make eating better resolutions for the new year. Well, at least not in the middle of winter when all I want is some hot, comfort food 95% of the time. Granted, I should probably push back from my nightly routine of hot chocolate, but it's just so perfect for those cold winter evenings.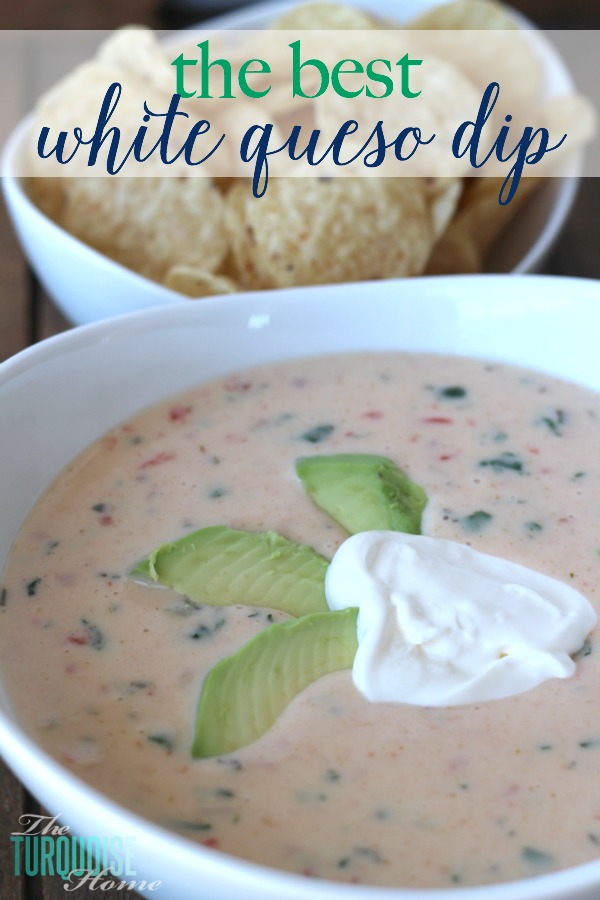 In true comfort food form, one of our favorite things around here is a good dip. We're not super picky. As long as it's creamy and delish and can be eaten on a chip, we're down.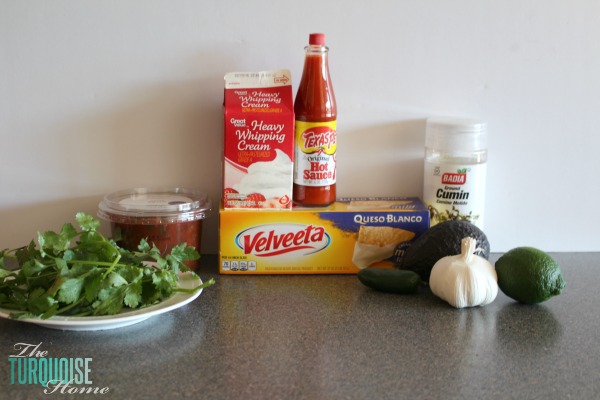 A few years ago I broke away from our standard Rotel tomatoes & green chilies + Velveeta cheese dip and experimented with some white cheese queso. It take a little more work than opening a can of tomatoes, but the results are out of this world amazing. You'll be making this for every party you've got this winter. Like the Super Bowl, probably. (Go Broncos!)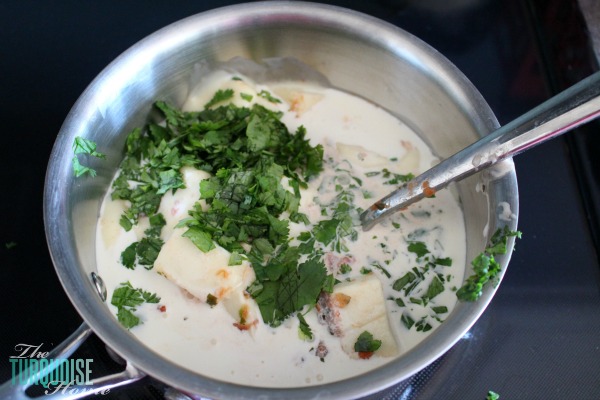 Here's what we like to call The Best White Queso Dip (on the planet!!) …
The Best White Queso Dip
This awesome white queso dip has a ton of flavor with real lime, garlic, cilantro and fire sauce. You'll be making this every chance you get!
Author:
The Turquoise Home
Ingredients
2 lbs. White Queso Cheese block. cubed
1½ c. fresh salsa or pico de gallo (I get mine from the grocery deli section)
1 c. fresh cilantro
1 lime, juiced
1 jalapeño, chopped (I use a holder like this to hold the jalapeño while I chop it, that way I don't get any pepper on my hands and risk rubbing the juice into my eye. Been there, done that.)
1 tsp. cumin
1 tsp. hot sauce
½ c. cream
1-2 cloves of garlic, minced
Instructions
Chop, cube and juice everything and combine in a large pot. Heat until melted together on a medium heat. Eat with tortilla chips. YUM! Now tell me how good that is?!
Everyone will rave about this at your next party. I promise.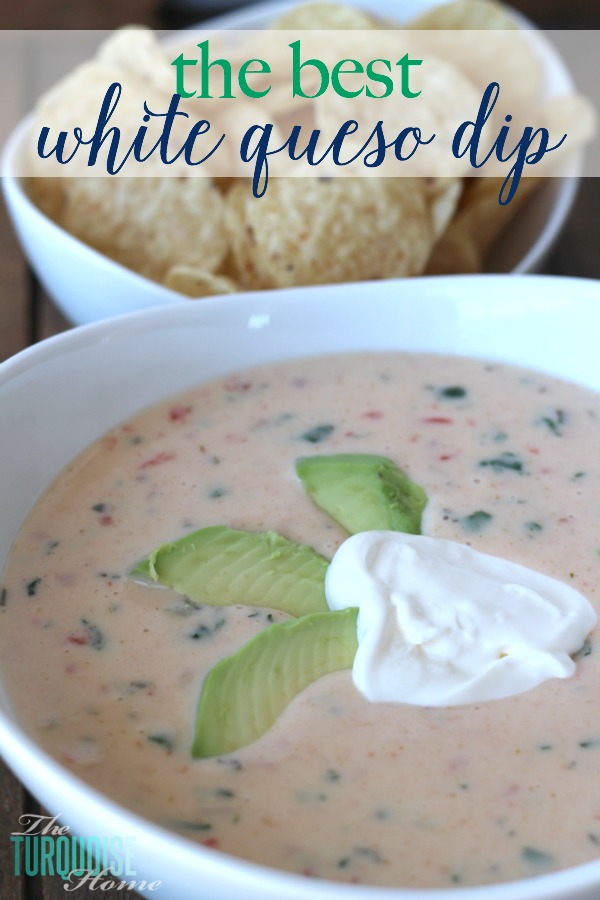 Do you need more recipes for yummy, cheesy appetizers? Well, we've got you covered because we LOVE them over here. 🙂