I'm a proficient list maker. And over the years I have made hundreds, if not thousands of lists. I've made them on my phone, on my wall (with tape, of course, I don't write directly on my wall), on the bathroom mirror, random scraps of paper, cheap notebooks and expensive planners just to name a few. If you can write on it, then I've made a list on it.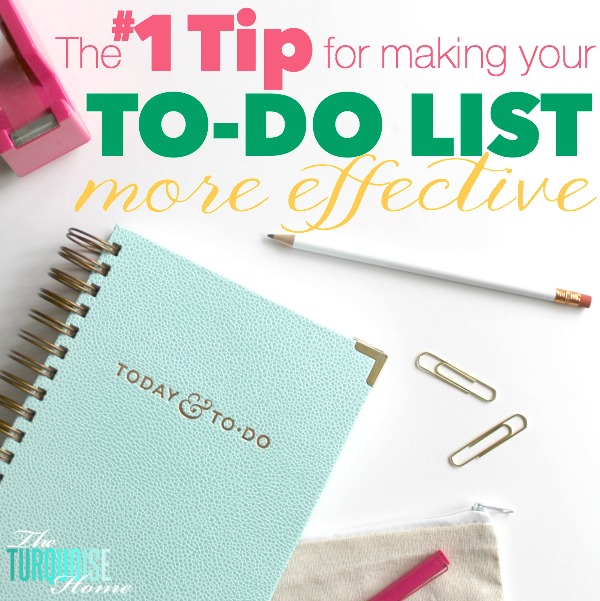 And I have all different kinds of lists: grocery lists, home projects, maybe someday projects, goals, daily to-dos, things to buy the next time I'm out, summer chores, work to-dos, life to-dos, what to pack for the lake, what to pack for my moms and weekly menu. For every thing under the sun, there is most likely a list for it in my house. 🙂
And … I keep these magnificent lists in all different places. Some lists are taped to my refrigerator. Some lists are on the notebook app in my iPhone. Others are in my planner. And others are crumpled up in the bottom of my purse and various other corners of my home.
I've even gotten my husband into making lists. Bonus!
I remember one night when we called me back to the bedroom after he'd gone to bed. He couldn't sleep because he had so much on his mind. He was bemoaning the fact that he had so much to do and couldn't go to sleep because it was all swirling around in his mind. I suggested writing it down. And thus began my husband's relationship with lists. He now complains that he's so much more productive now – as if that's a problem. Ha!
But in the case of all these lists, I have come to realize one huge thing. This one thing makes my lists so much more effective, because I actually use them and follow them! Writing it down is only half the equation. In order for the list to work, you have to use it, correct?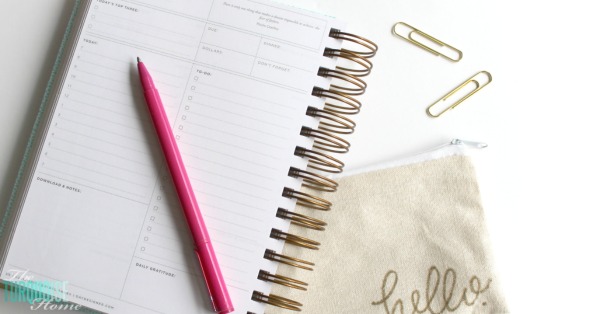 So, the number one tip I have for making your to-do list more effective?!?
Keep it in front of you!!
Easily accessible
easy to find, and
easy to read
It's hard to cross off a list if it's written in your daily planner that you keep on your office desk, but you never go in your office.
(Ask me how I know.)
So, I now keep my daily to-do list in my planner on the kitchen counter. A simple change, but a huge impact!
When I get done with doing something in my home, I am usually near the kitchen and can easily cross it off and look and see what else needs to be done. It keeps me on track instead of just giving up and sitting on the couch.
I also keep some lists in the notes app on my iPhone. Why? Because I almost always have my phone with me. It's easy for my to just pull up my grocery list, or Target list and erase things as I throw them into my cart.
Another great place for me to keep lists is on my refrigerator. This is where I keep my top 3 things I try to do every morning and evening. It's right in front of me throughout my day since I open the fridge multiple times a day.
These place may not work for you, but find those places in your home, or on a device that will work for you! And then watch yourself be so crazy productive, marking things off of your list left and right.
Trust me. From one list lover to another, just keep it in front of you!
What's your favorite to-do list tip?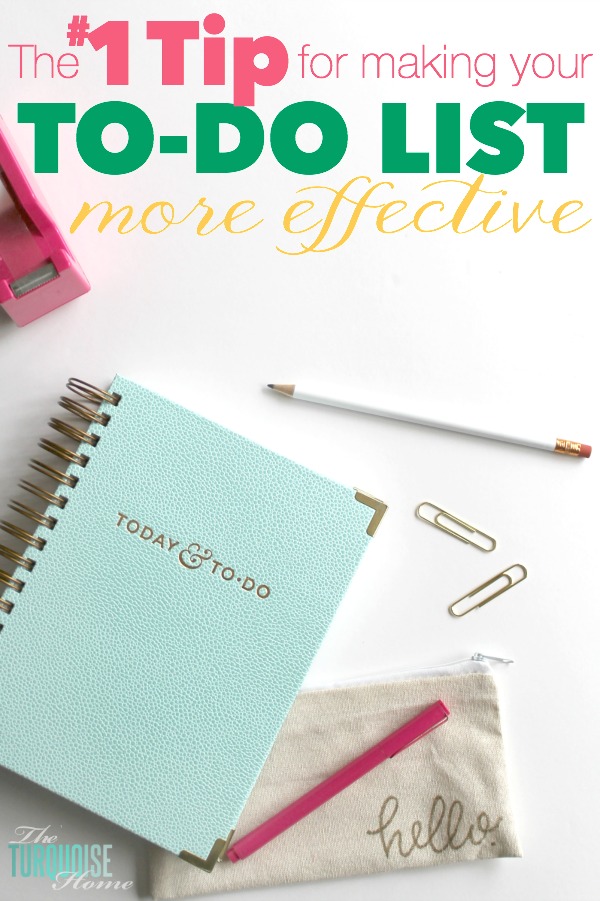 Don't miss out on the behind-the-scenes fun!
This post is sponsored by my YL. I love having natural options and these essential oils have helped my family tremendously in our pursuit of natural wellness. They are also my business and are so well-loved that they sponsor my blog!! Enroll by clicking here.
I'm giving away a special freebie this month when you enroll. Click the image for more info: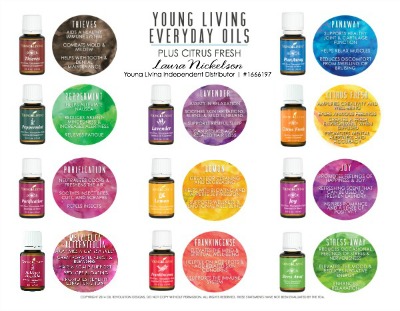 Disclosure: This post includes affiliate links, which does not mean you pay a penny more when purchasing through my link. It means that in helping you easily find some of my favorite products, I receive a small commission if you purchase. Thank you so much for supporting The Turquoise Home! {P.S. I only share products I truly love!}