With the close of each year, I like to take a moment to reflect on the posts and projects that made the most impact this year. I'm always surprised at what did well and what didn't. For example, my Whole House Color Palette post was one I planned and worked on for a long time and thought it would be huge! After all, it's one of the most frequently asked questions I get. But while it's in the top 10, it's not at the top.
So, let's jump in to see what you loved this year!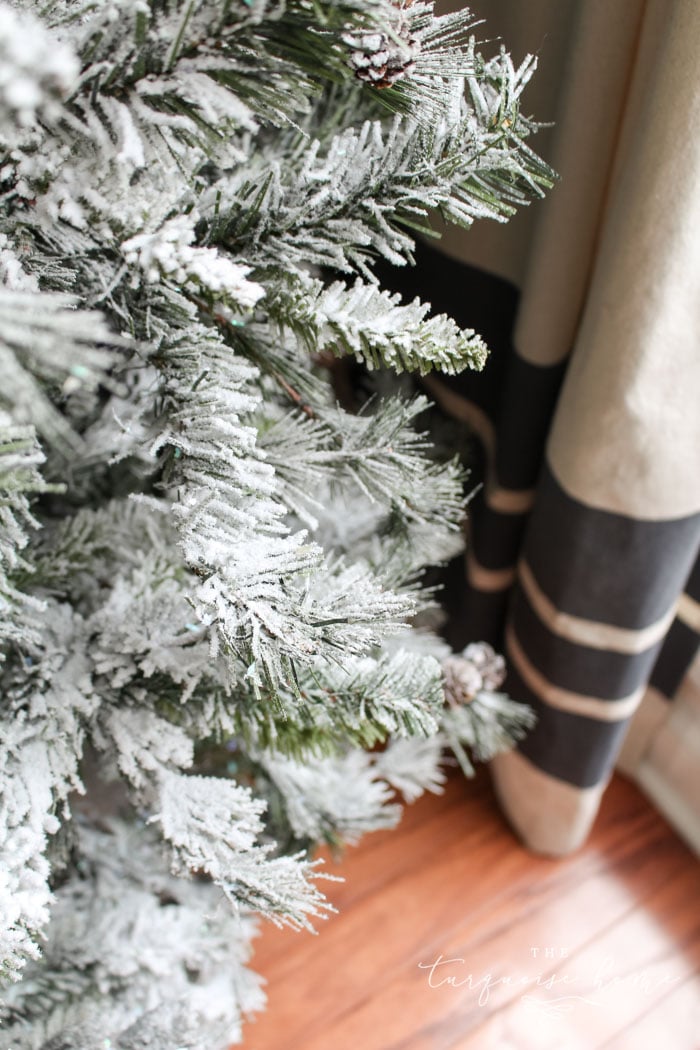 10. How to Flock a Christmas Tree – I decided that my main tree would look best this year with a nice layer of "snow" on it. The look I was going for was a Neutral Farmhouse Christmas Tree (see it here) and the flocked effect really suited it well. But I couldn't justify buying a new tree when mine was perfectly fine. So, I figured out how to flock it myself and it turned out beautifully. Read the full tutorial here.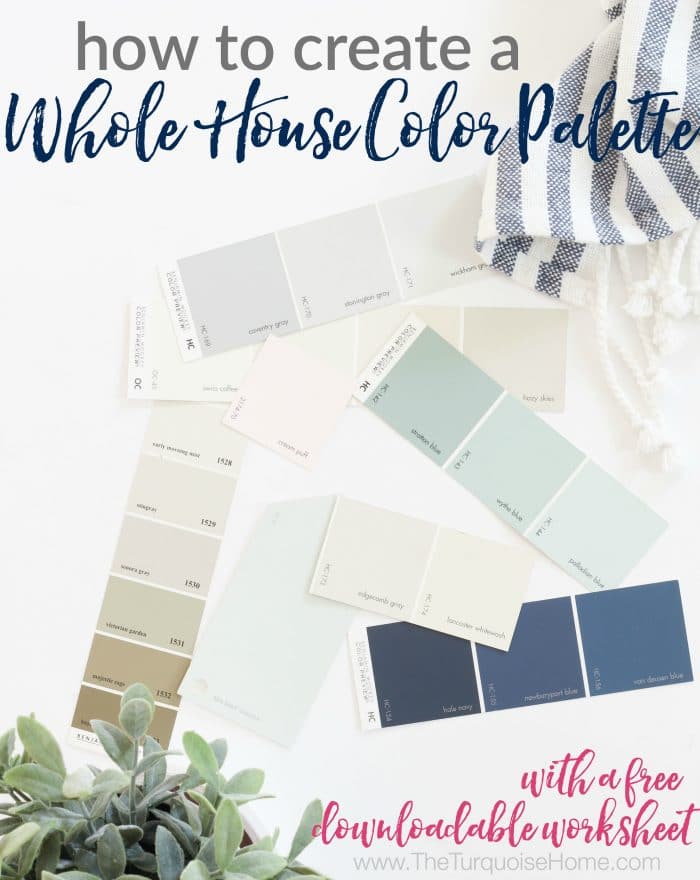 9. How to Create a Whole House Color Palette – I get asked all the time about paint colors, which ones are my favorite and how to pair them together. This is the whole break down of how I do it along with a free downloadable worksheet!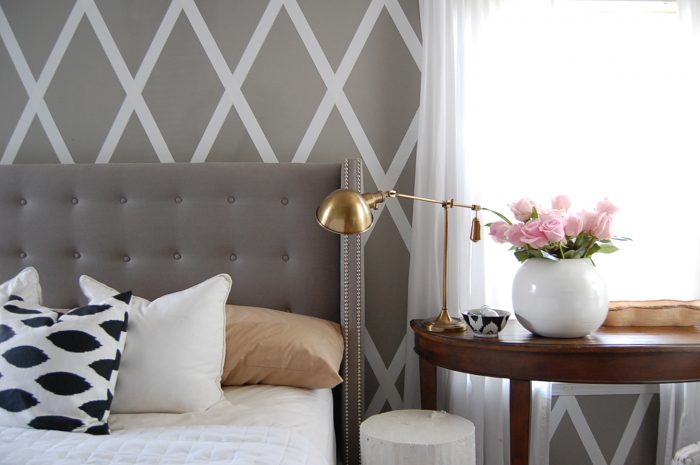 No Paint Diamond Wall by The Nester
8. Large DIY Wall Decor Ideas – Another question I get ALL the time is how to decorate large wall space without breaking the bank. And renters want to know how to do this without having to paint as well! So I rounded up tons of ways to get a fabulous wall treatment on a budget and renter friendly, too!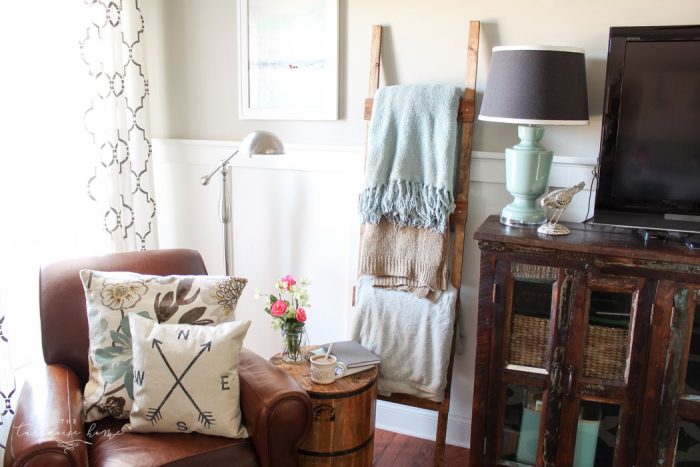 7. Easy DIY Rustic Blanket Ladder – I have realized over the years that some of the most simple projects are the most popular, because honestly who has time for complicated? This blanket ladder falls under the super easy category! And cheap, too! Click here for the full tutorial.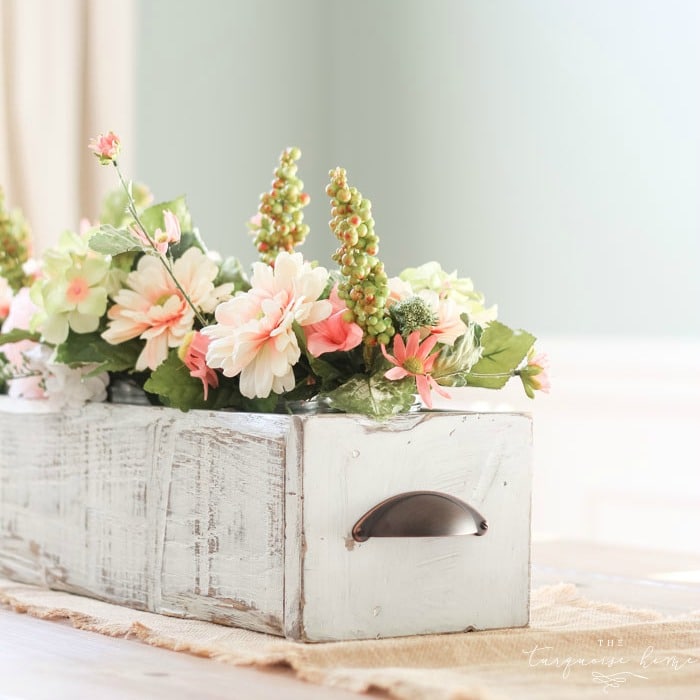 6. DIY Farmhouse Wooden Box Centerpiece – Another simple and easy project that just uses a few basic tools is this wooden box centerpiece. I loved it on my dining room table and on my mantel this year!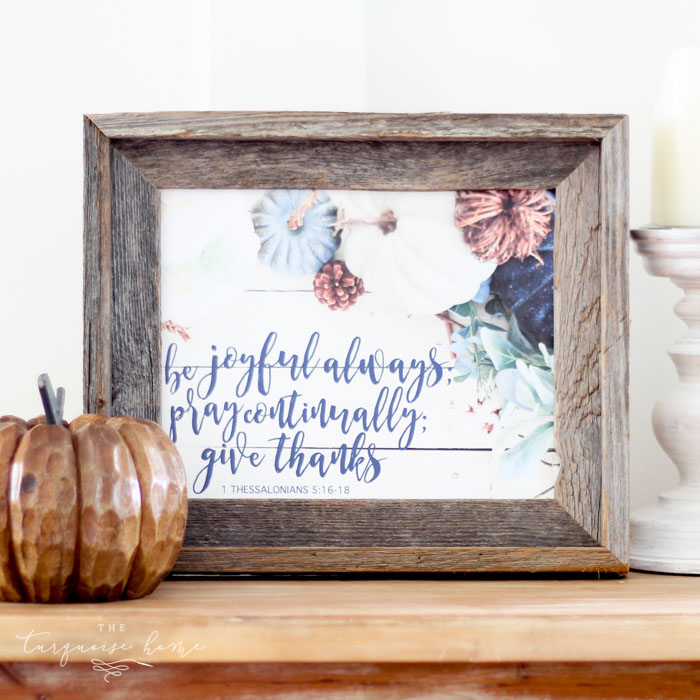 5. Be Joyful Always Free Fall Printable – In 2017 I really ramped up my creation of free printables and it looks like y'all loved them! I took my design for my mantel wooden sign and made a free printable for fall. I know now everyone has the time or desire to make a sign, so this gives you the option of just printing it out and popping it in a frame. Easy peasy!!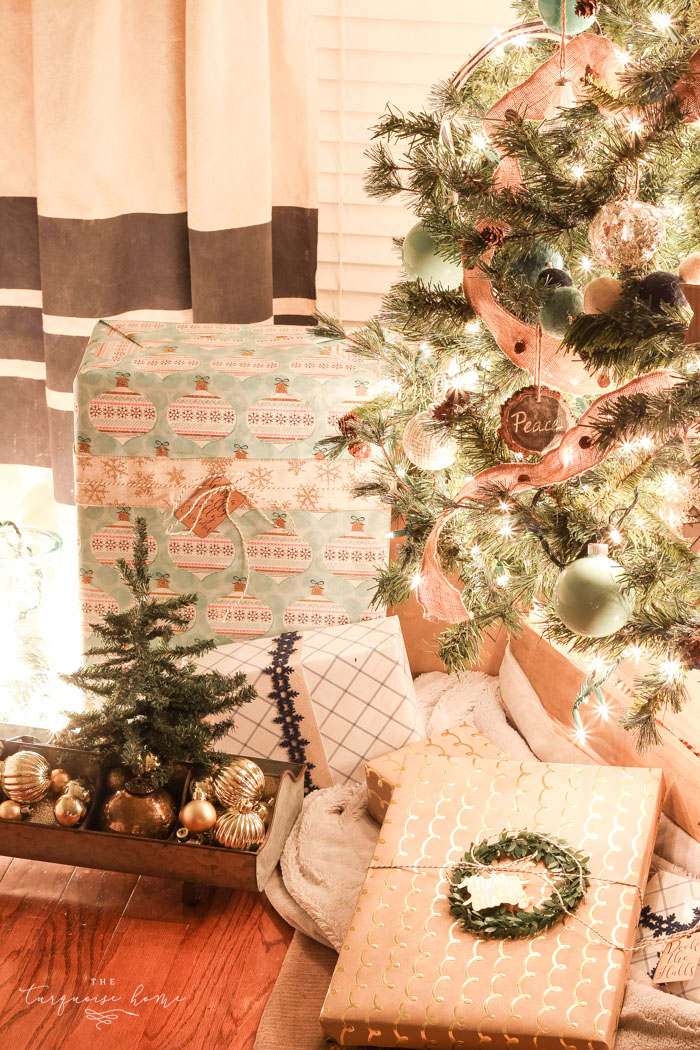 4. 7 Ways to Get in the Christmas Spirit + Free Christmas Printables – I wanted to share some simple ways for getting into the Christmas spirit, as well as a slew of free Christmas printables. I couldn't decide which ones to share, so I just made a bunch. Go ahead and pin these (click here) for next year, too!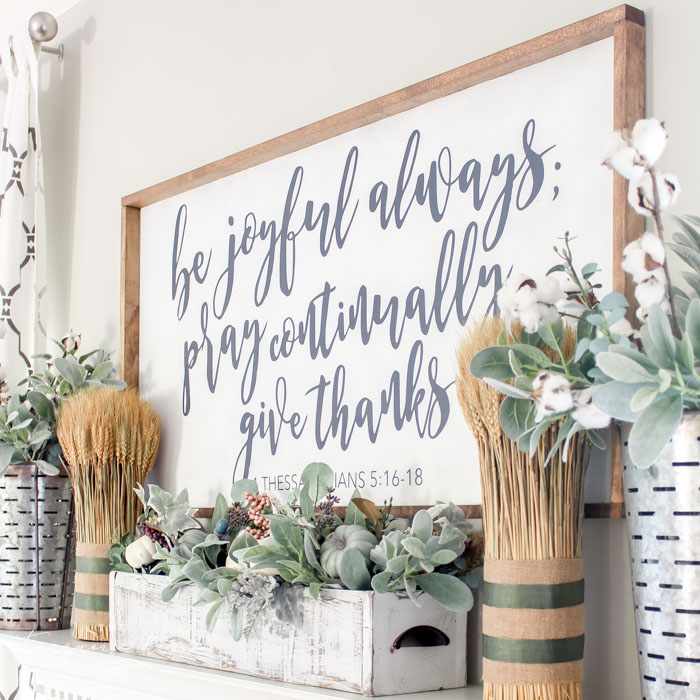 3. How to Make a Large Wooden Sign – When I originally bought my Silhouette machine several years ago, I did so so that I could make my own signs. But until this year I had never made a sign with plywood and 1×2's for the frame. I absolutely loved how it turned out and it seems like you did as well! I made a reversible sign for Christmas that I'll share at some point. But I think I might be addicted to these! Is more than 1 for every season too much??
Gorgeous Farmhouse Living Room from Rooms for Rent
2. 10 Stunning Living Rooms with Farmhouse Decor – These ladies rock my socks off when it comes to inspirational farmhouse living room decor. I know you will find a done of eye candy here!!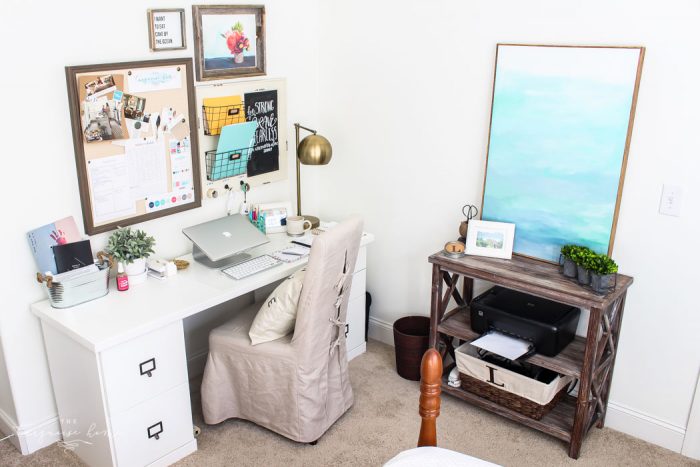 1. How to Declutter an Entire Room in 5 Simple Steps – Last January I challenge myself to write one post per day in January in order to share thing things I'd learned about decluttering and organizing. It is one of the top things I hear that you struggle with, so I wanted to help! Let's just say it hit a nerve, because you looooved it! It's by far the most popular post of 2017!
I can't wait to see how you respond to the posts I have in store for you this year. I'm looking forward to working smarter, not harder and doing projects and sharing ideas that will encourage you to embrace the home and life you have and in that space, create a place you love!
"Whenever you are creating beauty around you, you are restoring your soul." – Alice Walker
Blessings for 2018! 💗, Laura
SaveSave
SaveSaveSaveSave
SaveSave
SaveSave
SaveSave
SaveSave
SaveSaveSaveSave
SaveSave
SaveSave