Welcome to Day 7 of the 30 Days to Less of a Hot Mess Challenge! We're decluttering, reorganizing and taking a breath of fresh air to create a home we love. If this is your first time at the challenge, you may want to start here at the beginning.
**************************************************************
As we're talking about organizing and decluttering this month, I know we have mostly talked about setting goals and defining our why for decluttering. All of that has to take place first before we tackle the actual decluttering.

And then we've talked about organizing our days and our cleaning habits and work schedule. It's almost time to start actually discussing the removal of all the stuff. 🎉
Even though we haven't discussed actually decluttering yet, you may have already started. One of the best new things that has worked for me in getting rid of unwanted and unused stuff is to take everything out of a room or a closet or a drawer. Empty out the contents completely.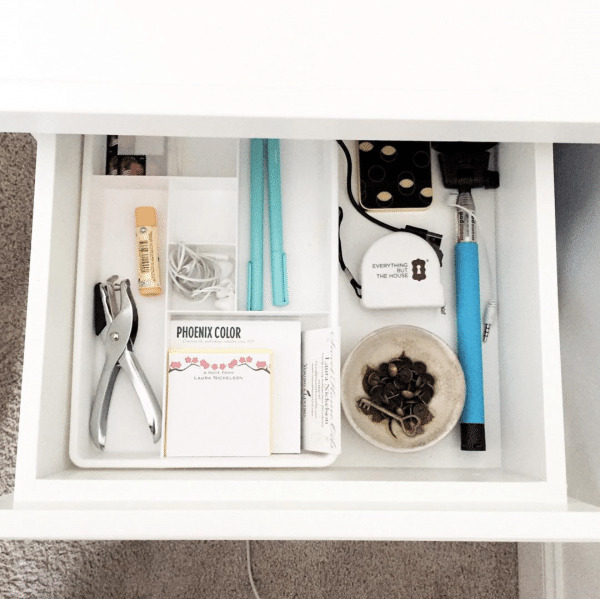 I shared the before and after of my desk drawer on Instagram (follow here).
This is an easy task when you're talking about a drawer, but somewhat more involved when talking about an entire room. I did this recently with my office/guest bedroom. I removed everything and took it all into the dining room.
Instead of just cleaning up the top layer of clutter and re-organizing the rest, I'm actually only putting back the things that I love and use. If not, they get donated or sold.
It's been a huge breakthrough for me. I now have empty space in my room that was previously overrun with clutter. I cannot tell you how freeing it is!
Another thing that I've discovered by doing the whole empty-it-all-out strategy is that I have a clearer idea of how to organize and store things. I'm not just running to the store and buying a bunch of organizational products and then trying to make them fit.
I'm seeing what I have left and that I need a basket here or a file folder there. Once everything is out and in the open, I can see that I need less storage tubs and maybe need another drawer organizer instead.
I'm looking forward to sharing more about my office decluttering and organization next week!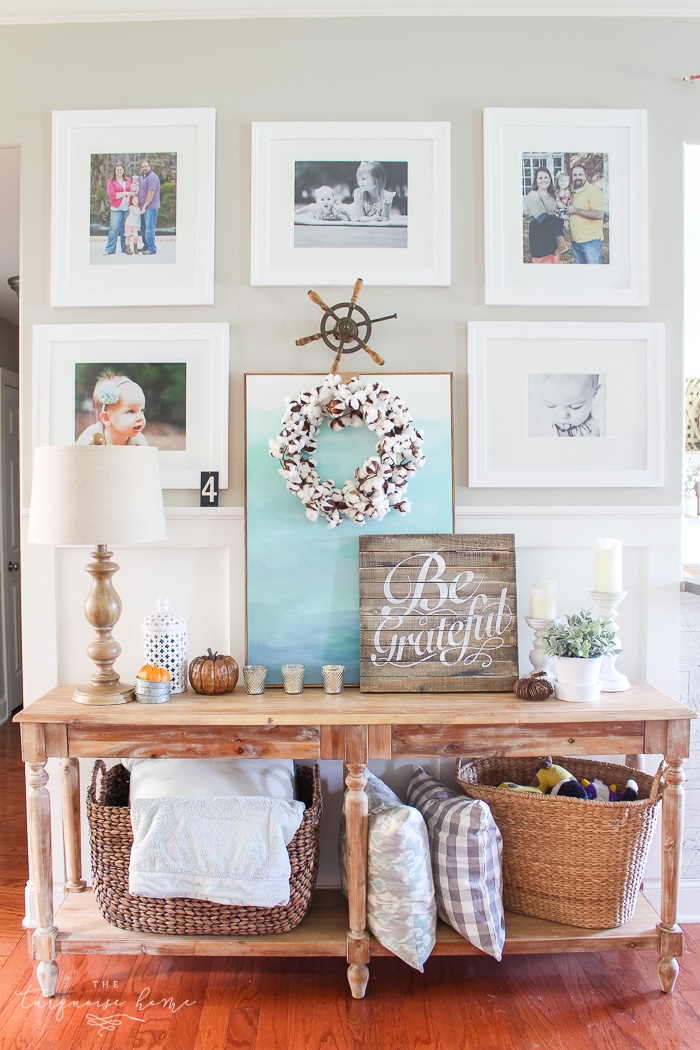 In the meantime you may appreciate my new Home Organizational Shop! I've collected some of my favorite organizational finds on my new Home Organization Shop page. If you've been working on decluttering and organizing, too, you may find the perfect item to store your stuff.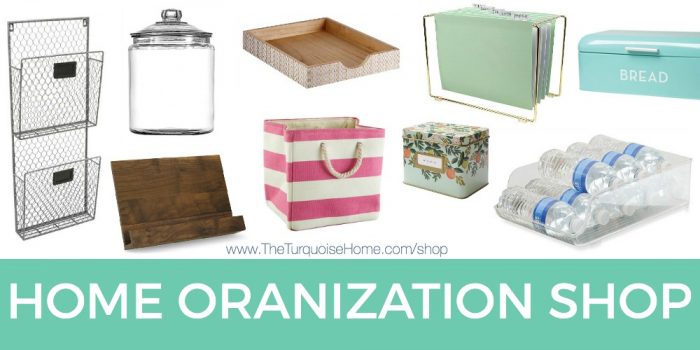 Remember, don't just buy something to put a bandaid on the problem. I recommend shopping your home first. But sometimes the perfect basket makes all the difference in the world!
And remember to make your things work for you and not the other way around! Declutter, declutter declutter!
The Messy Work: take today to go back through the week and do any "messy work" that you've missed!
Enjoy your weekend!
In the mess with you, Laura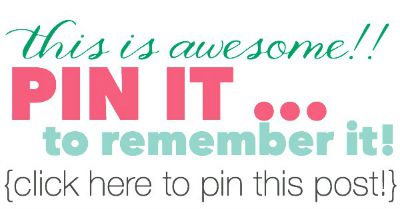 Get Instant Access to my Guide to Customize Your Home on a Budget
Grab your FREE guide for 10 Ways to Customize Your Home on a Budget: simple projects to transform your home from builder beige to a home with character and charm!