Every year I like to take a moment to look back over the last 12 months and see which posts were the most popular. Sometimes I am completely floored at which posts made the cut and which ones did not.

There is something that a blogger learns very quickly in this business. If you pour out your blood, sweat and tears on a project, most of the time when you post there will be crickets. Not always, but many times that is the case.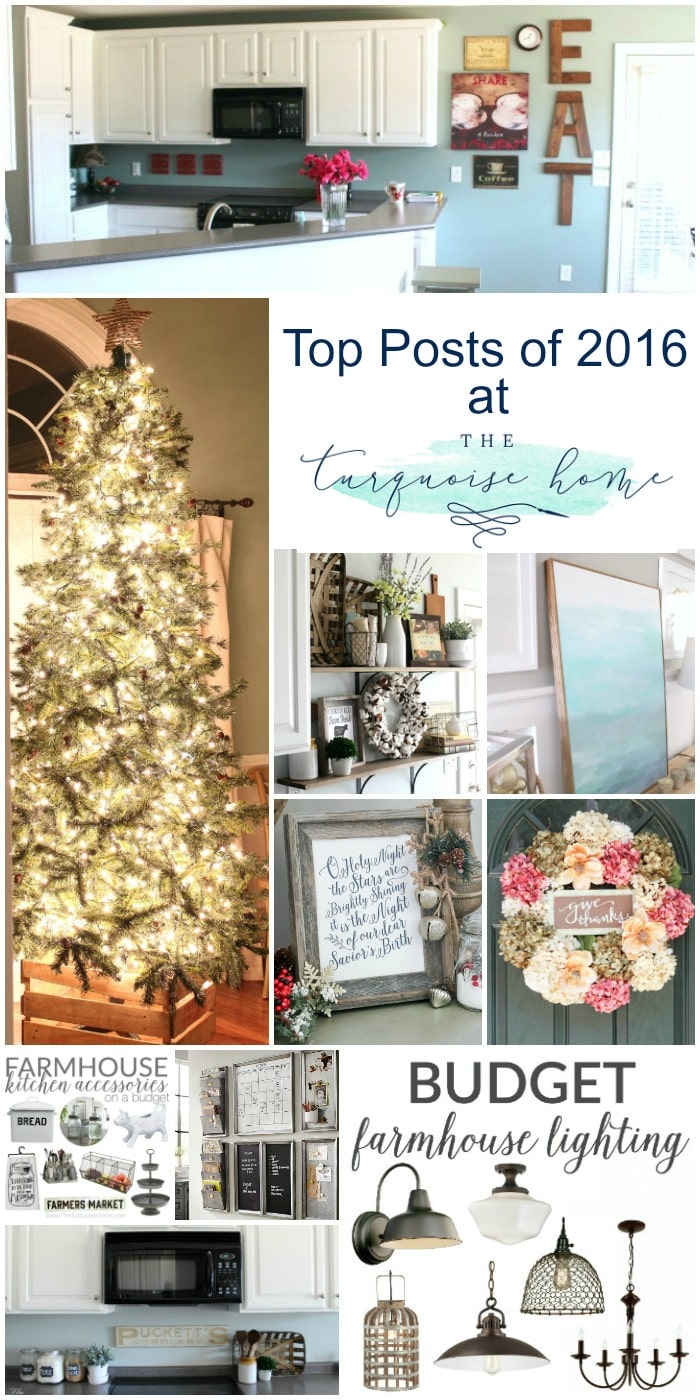 But the posts that take off are usually the ones that were afterthoughts and almost ended up on the cutting room floor. Many times my top posts are simple, quick and easy projects or a round up of style inspiration. I try to learn each year and give my dear readers more of what they love. So more of these type posts are coming in 2017!
So, without further ado, let's take a walk down the memory lane of 2016 and see which posts made the top 10 list!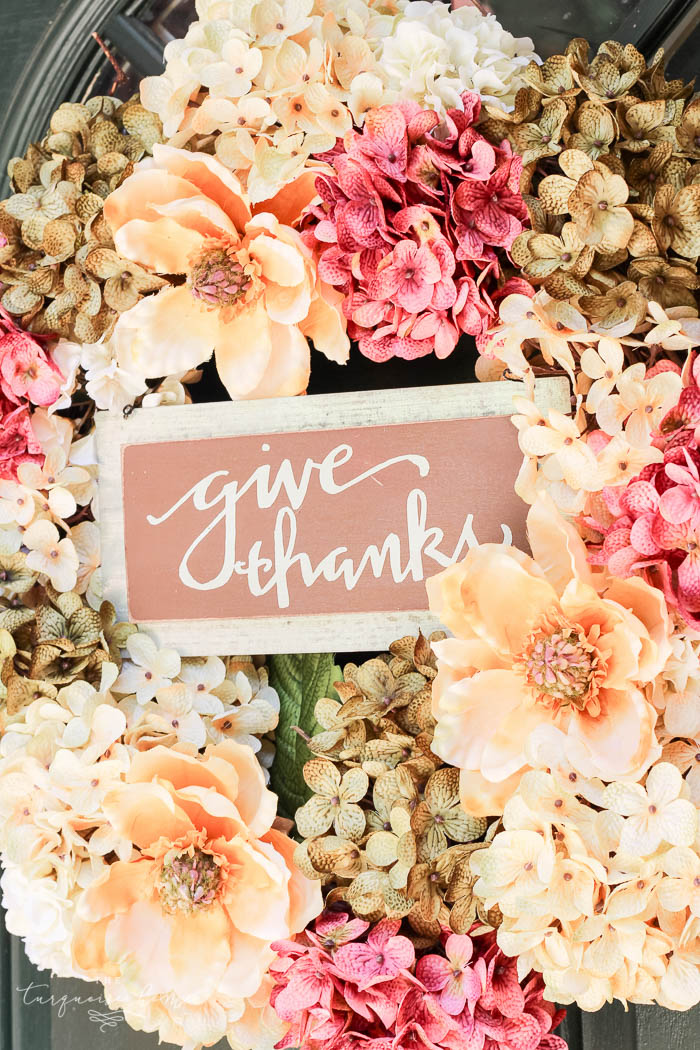 10. DIY Fall Wreath || This was one of those afterthought, super quick projects. I saw an inspirational wreath with real dried hydrangea blooms on it and just fell in love with it. So, I took myself down to the local Hobby Lobby and bough a bunch of faux hydrangea blooms. I recycled an old grapevine wreath and about 20 minutes later ended up with this adorable fall wreath!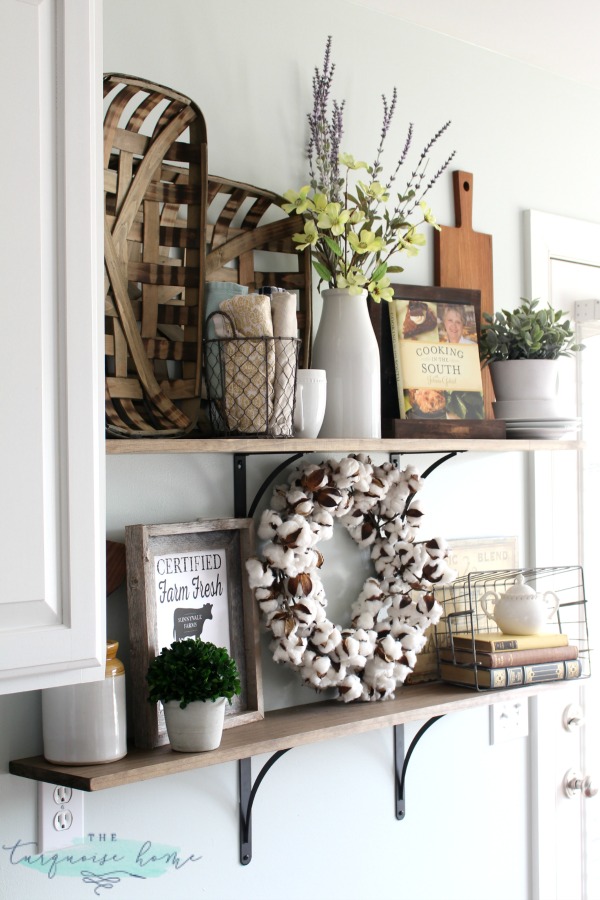 9. Decorating Shelves in a Farmhouse Kitchen || Another super simple and budget friendly DIY this year revolved around my $40 farmhouse shelves and how to decorate them. I must save that this is one of my favorite projects ever, so I'm super happy that it made the list! I started decorating them last spring, so we've almost made it back around to where we started. 😋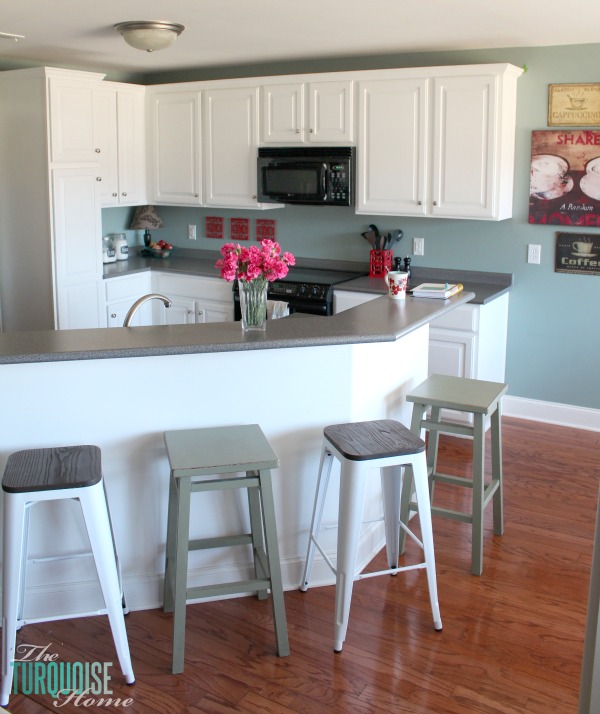 8. How to Paint Kitchen Cabinets || The largest DIY of 2015 was my painted kitchen cabinets. It was not the first time I had painted cabinets (that post is my #2 of all time), but it was the first time I had tackled so many cabinets. I made the mistake of trying to get them done before Thanksgiving 2015 and as always, they took longer than expected and I was working on them bumping up into Christmas. While I am in love with the results, my timing was way wrong. So glad you loved them, though! I'm still swooning over here.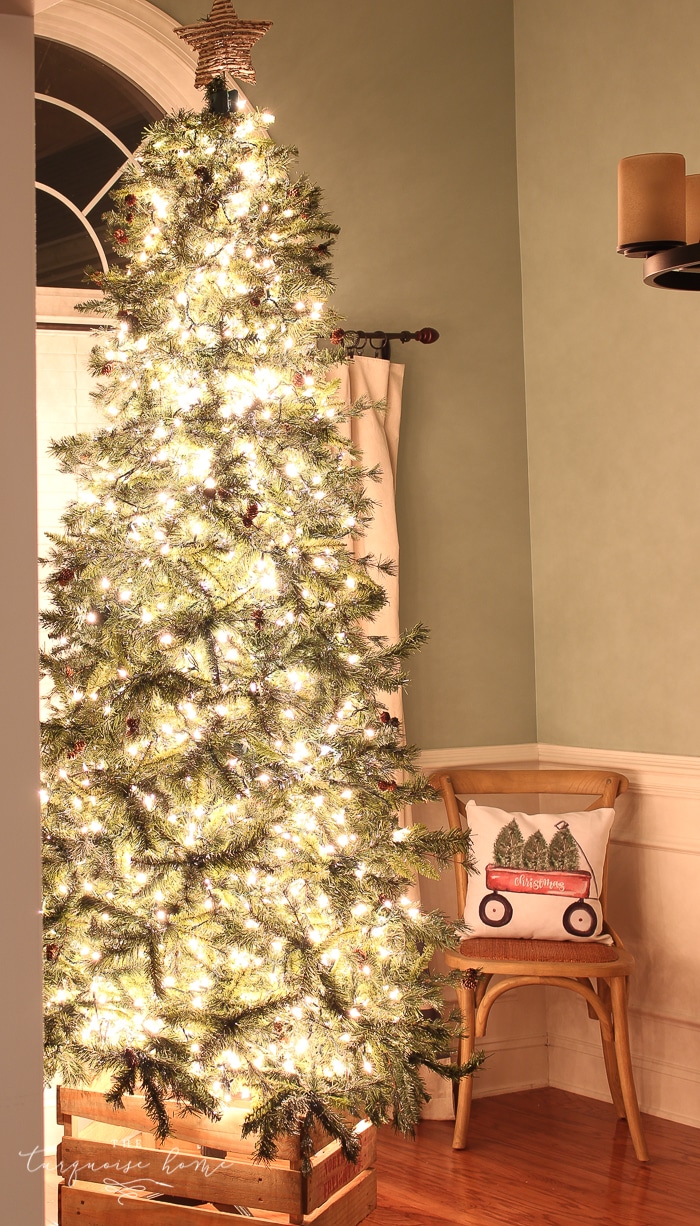 7. How to Put Lights on a Christmas Tree so that it Glows || Yet another post that almost didn't make it on to the blog. I kept telling myself that everyone already knew this trick already. But lo and behold I had so many people (in person and online) tell me how fabulous this was and that they used it and LOVED the glowiness of their tree. Who'd a thunk it?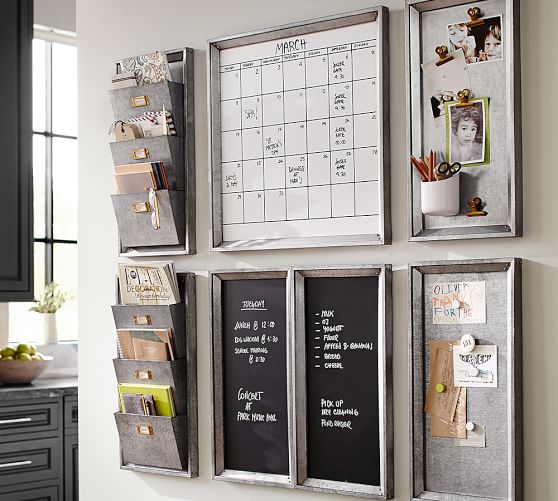 6. Top 10 Family Command Centers to Organize Your Life || One of my biggest struggles is the paper clutter tsunami that forces itself into my home on a daily basis. I am constantly struggling to keep my counters cleaned off and making sense of all the kids' artwork, bills and regular papers that comes in. I've done better this year with my DIY command center, but it's about to get even better with my 30 Days to Less of a Hot Mess Challenge (coming soon)!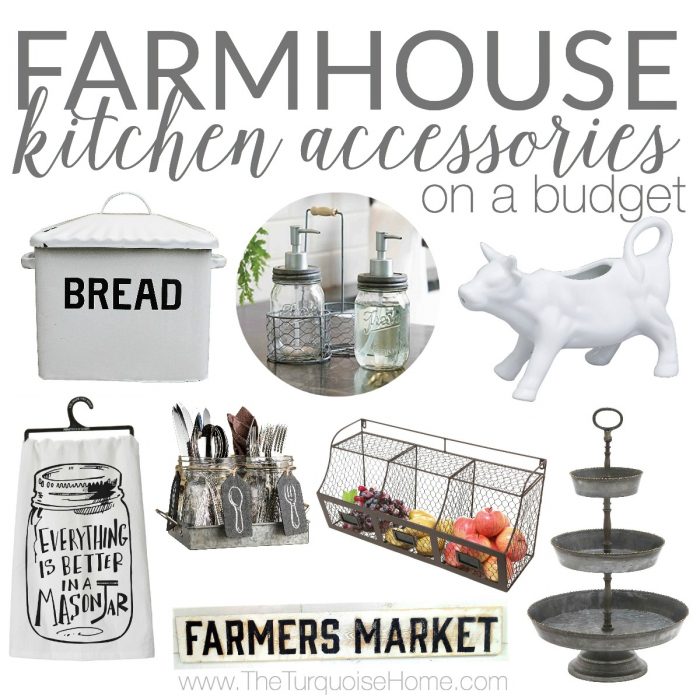 5. Farmhouse Kitchen Accessories on a Budget || I've slowly, but surely, started swapping out my old kitchen accessories with new, adorable farmhouse-style accessories. I decided to basically share my wish list with you. And it was a big hit. No surprise there. They are all beautiful items that we all love!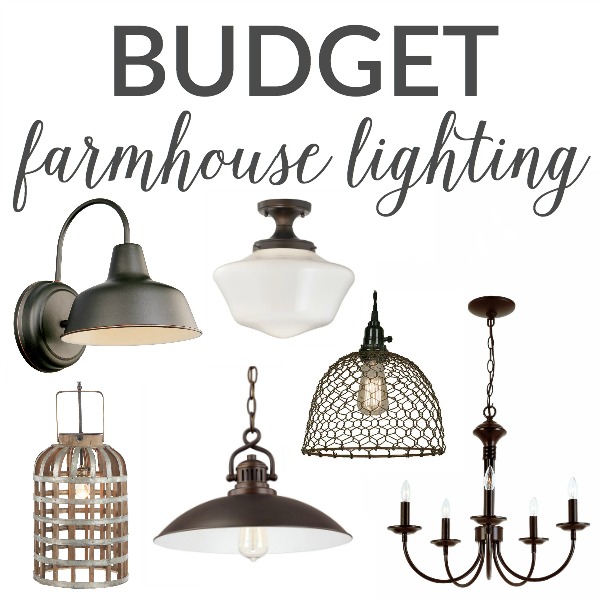 4. Budget Farmhouse Lighting || Y'all. This topic must be such a desperate need in the marketplace, because people love this post! I ordered a simple farmhouse chandelier for my eat-in kitchen and then shared all of my other favorite chandeliers. It's wildly popular and I'm so happy that people are finding affordable and cute lighting through my list of lights!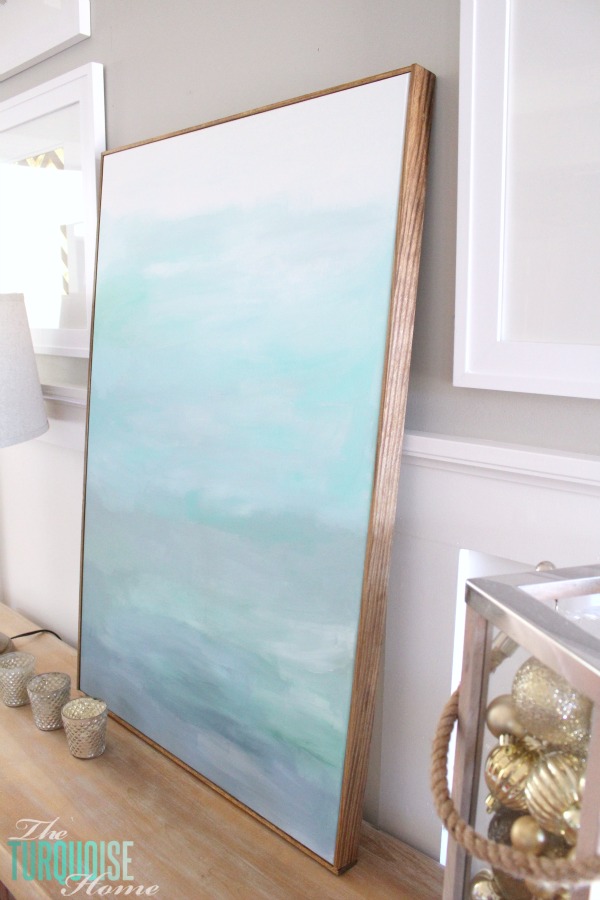 3. How to Frame a Canvas (for cheap!) || This one makes me laugh because I wanted to add a simple frame to my DIY Abstract art, but didn't want to buy one. I ended up taking apart a Christmas decoration I had made last year and recycling the boards to make the frame. Ha! It was ridiculously easy and free for me! (And doesn't cost much even if you do have to purchase the supplies.)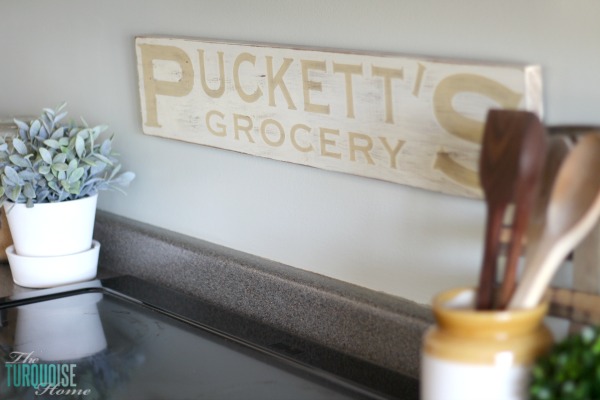 2. Sea Salt vs. Palladian Blue & How to Choose a Paint Color Without Regrets || OK, if I haven't seen the trend by now, then I must be dense. These top posts are the easiest, most simple posts ever. Ha! I was testing my new kitchen color on my walls and decided to snap a quick iPhone pic and post about it. I'm a huge fan of these two gorgeous blue/green colors. I had my heart set on one, but in the end chose THIS ONE. And I'm a huge believer in testing your paint on the wall before painting an entire room. Trust me! It's worth it!!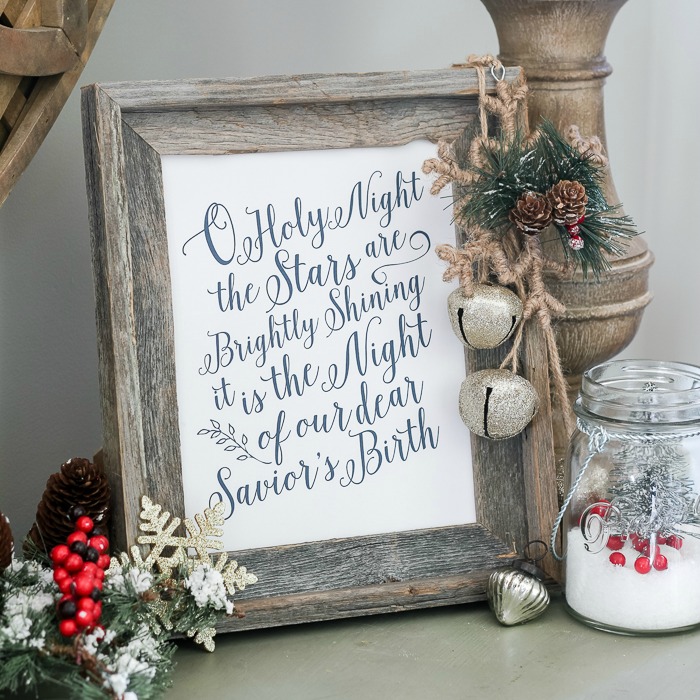 1. O Holy Night Free Printable || Dun dun dun!! It's the top post of the year and it only came out in mid-November. I was shocked at how quickly this free printable gained traction and literally took off for the Christmas season. It all started when a sweet reader saw my DIY O Holy Night sign and asked me in the fall if I could create a printable for her. I don't want to sound snotty, but I'm a busy girl, and I don't always take time to complete requests like this. But for some reason I did. And then I thought to myself that other people might like it too. I whipped up the PDF in a few more Christmas-y colors and a quick and easy post was complete! The rest is history, my friend. A post that was put out there about 6 weeks ago is now my highest viewed post of the year. (Welcome to all of my new O Holy Night friends. I'm so glad you're here!!)
Thanks for stopping by for my indulgent wrap up. 🙂 Thank you so much for reading this year!!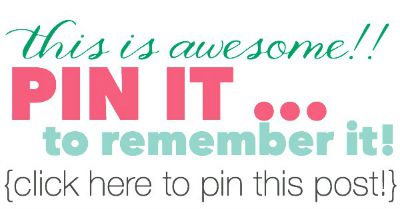 Get Instant Access to my Guide to Customize Your Home on a Budget
Grab your FREE guide for 10 Ways to Customize Your Home on a Budget: simple projects to transform your home from builder beige to a home with character and charm!