I always love a little festive t-shirt for these little holidays and in the South we think the more personalized the better. So, I whipped up these cute DIY Heart Monogram shirts for my daughters for Valentine's Day using Heat Transfer Vinyl and my Silhouette Cameo.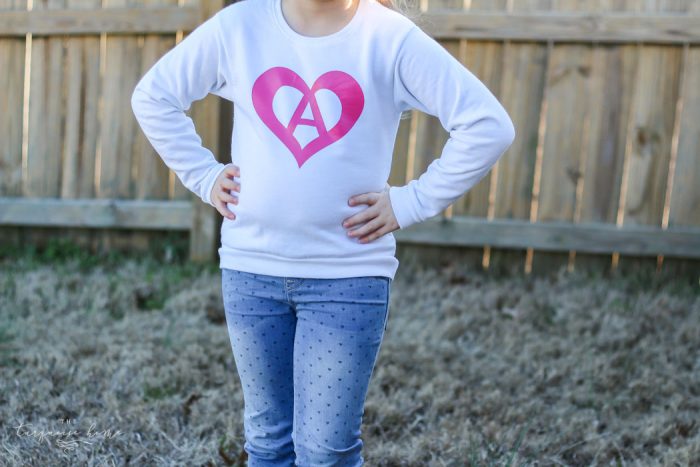 But really, this shirt can be used year 'round, because who doesn't love a cute heart shirt?
Supplies for DIY Heart Monogram Shirt with Heat Transfer Vinyl
A Blank Shirt of your choice. You can go all out for this and buy nice shirts like the Comfort Colors line (which I love), but if I'm making something quick for my kids, I'll just run to Walmart and grab some Hanes or Garanimals brand shirts. They usually run small, so I try to remember to size up.
Heat Transfer Vinyl in the color of your choice. My favorite brand is Oracal (find it here).
Silhouette Cameo (or other cutter of your choice, but I have only ever used the Silhouette Cameo)
Heat Press or a Household Iron
Steps to Make a DIY Heart Monogram Shirt with Heat Transfer Vinyl
1. Open up your Silhouette Studio and select your design. The particular design I used comes bundled with half of the alphabet, so you'll want to ungroup the file and delete all of the alphabet hearts you don't want.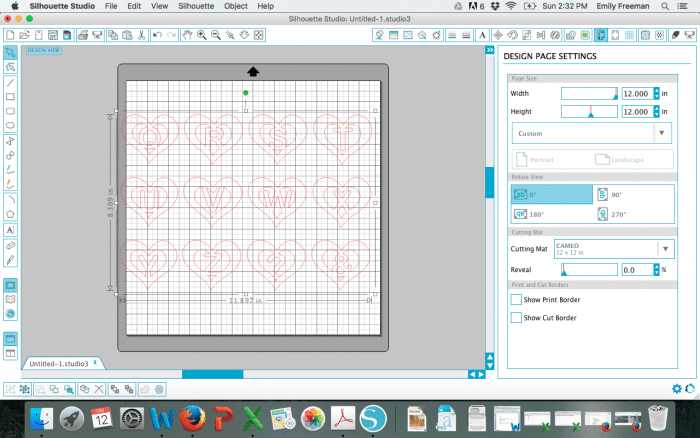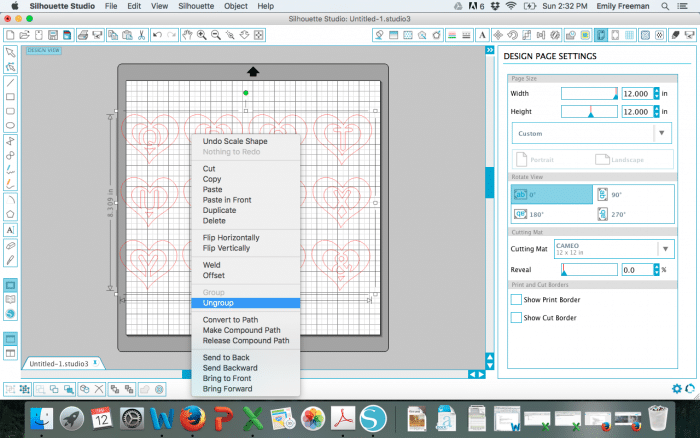 2. Size Your Image. Once you've selected the exact image you want, you'll want to use the grid in the Silhouette Studio to size it correctly. You can also look at the box around the design, but sometimes it's larger than the design itself, so I find it easier to just look at the grid.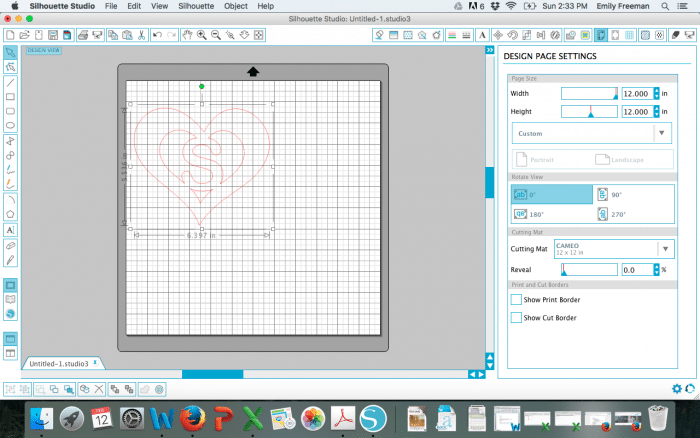 3. Flip the Image. Anytime you're going to use Heat Transfer Vinyl, you'll want to mirror the image before you cut it on the Silhouette. This will make sure that the image looks correct when you press it on.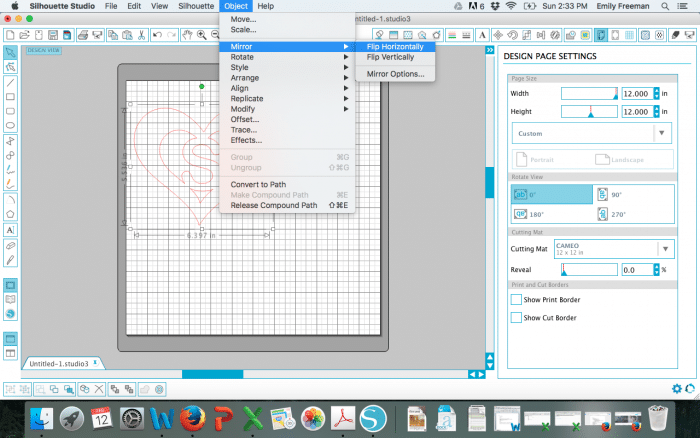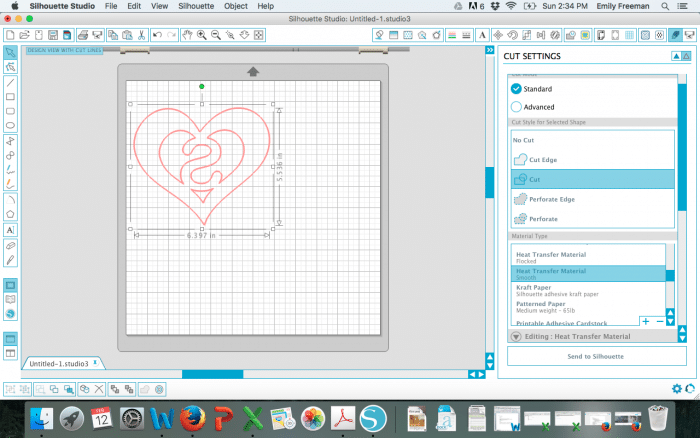 4. Cut Your Image on the Silhouette. I use the setting for Heat Transfer Material (smooth) as seen on the right hand side of the above picture. Set your blade to the right settings. 🙂 Feed your Heat Transfer Vinyl into your Silhouette with the shiny side down and the HTV side on top. Make sure your settings are correct for the size of the HTV and if you're not using the cutting mat, then it's set to "none." Once everything is set up correctly, do a test cut. Make adjustments as needed and then click "send to Silhouette." Easy Peasy!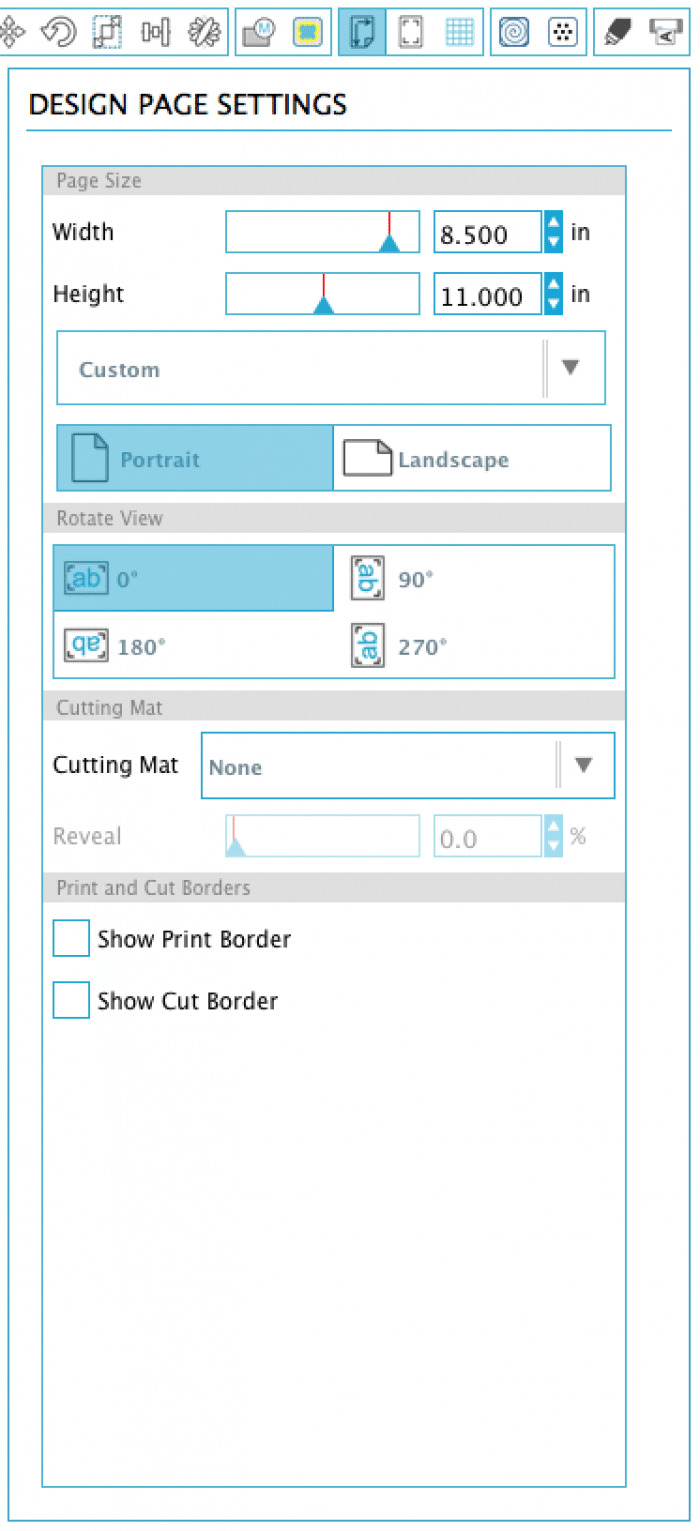 5. Weed your design. You'll want to weed the part of the vinyl that you don't want on the shirt and leave the design on the sticky transfer paper. I didn't get a pic of that step this time, so here's a shot of the same step with another project.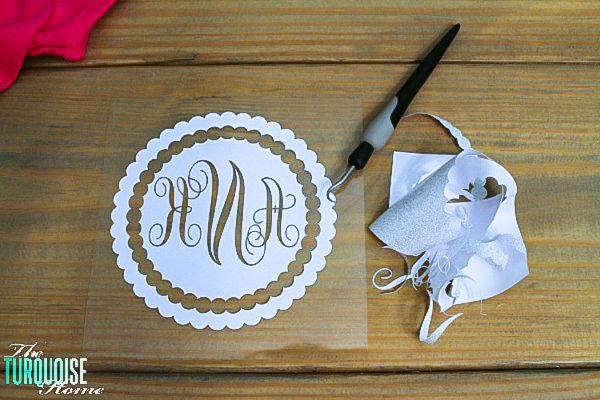 6. Place Your Design, HTV side down, on your Shirt and Iron It On. You can also use a heat press for this step, but I just have an iron. Some instructions will tell you to use a cloth between your iron and your designs, but I've never been able to get that to work!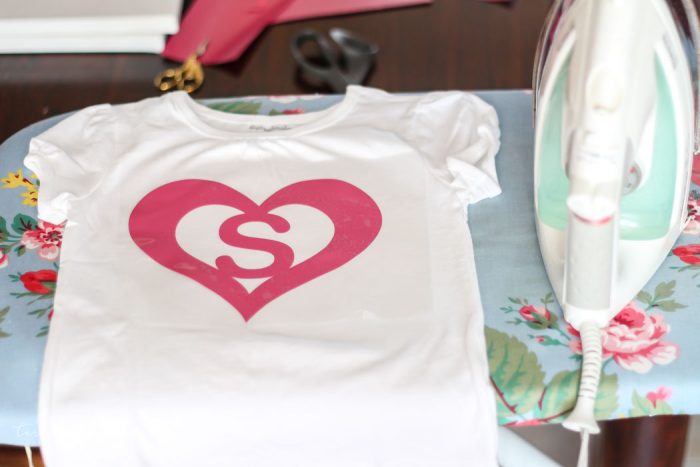 I just set my iron on medium-high (no steam) and iron it on, moving my iron frequently over the design. (My iron was a little too hot when I ironed the "A" shirt, so it wrinkled a bit. 😕) I always flip the shirt inside out and iron it from the back side as well. Make sure it's set in place, then remove the glossy transfer paper.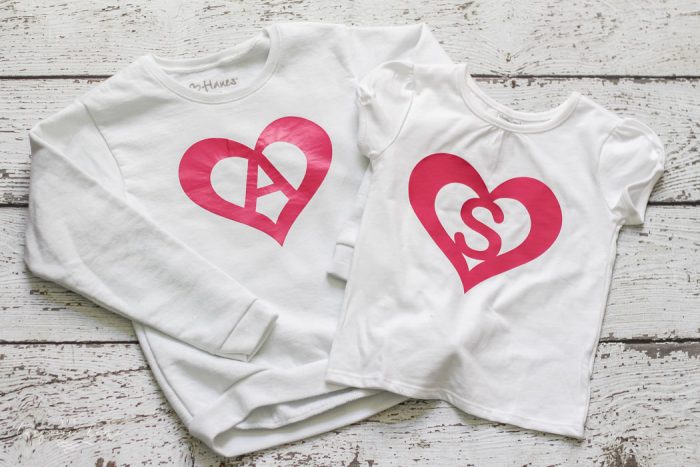 7. Enjoy Your new Shirt! Or your kids can wear it, whatever. 😉 I love how easy it is to personalize a shirt, or anything, really, at home these days! The possibilities are endless and the results are so cute!
My girls will be wearing their shirts on Valentine's Day this week! And what about those heart jeggings? They are so cute, and from Target!
Have you ever tried Heat Transfer Vinyl? What's your favorite thing to make with it??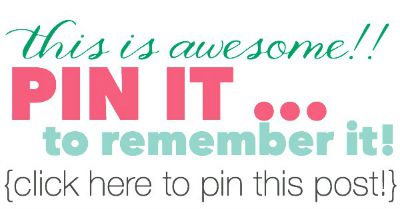 Silhouette:
Get Instant Access to my Guide to Customize Your Home on a Budget
Grab your FREE guide for 10 Ways to Customize Your Home on a Budget: simple projects to transform your home from builder beige to a home with character and charm!