It's fun to take time each new year and see what you loved over the past 12 months. I've already shared your top favorite posts of 2019, but I thought it would also be fun to share your favorite purchases from my blog and social media this year!
If you missed out on any of these items, it would be a great time to put them on your list for 2020.
This post contains affiliate links for your convenience. See my full disclosure policy here.
Your 10 Top Home Purchases in 2019 from The Turquoise Home
It's safe to say that this list teaches us that you can't always listen to the design "experts" when it comes to what is trending or not. Looks like my readers listen to what they love and not what is "cool" or not! Bravo to you!!
I've heard for years that ceiling fans and typographical decor is on the outs, but according to my most popular purchases, people are still loving typography in decor and their beloved ceiling fans! And I'm right there with ya!
10. "Just Be You" Wooden Script Sign – My girls' bathroom makeover was made complete with this beautiful wood cut sign! I love the message it sends them.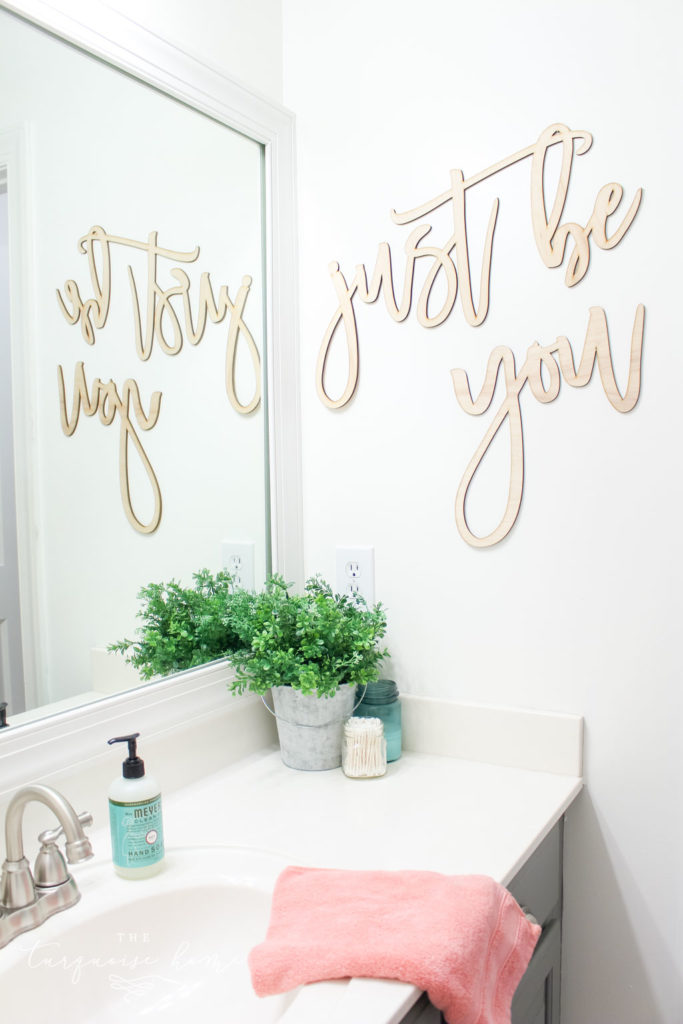 9. Rattan Tree Collar – I LOVE this tree collar that I got last year. I didn't have a good picture of it, but it looks very similar to the one in the photo below. It's such a great option to the tree skirt at Christmas-time!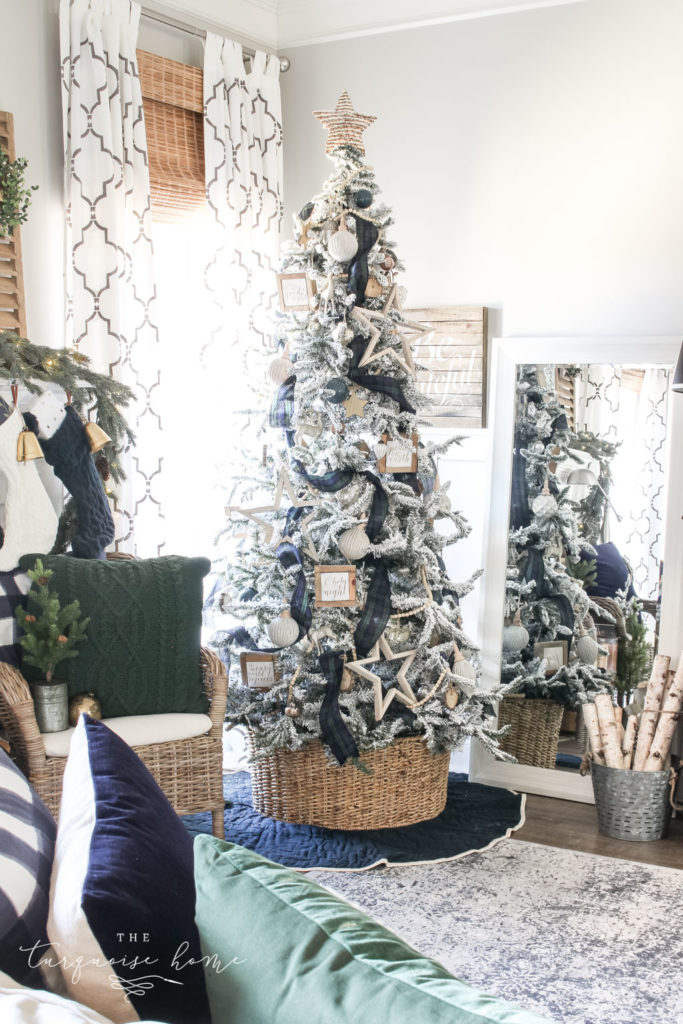 8. "Hey There, Pumpkin" Doormat – I LOVE a good typographical doormat. While I don't own this exact one, I have a few fall doormats I love and I share many of them in THIS post!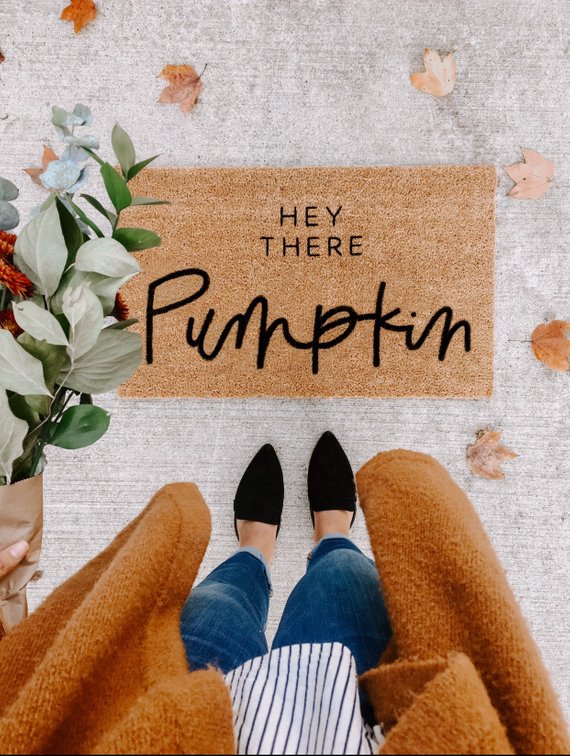 7. "Home" Lumbar Pillow Cover – My "home" pillow was so popular that it sold out back in the fall, so I linked to this one here that seemed to be just as popular!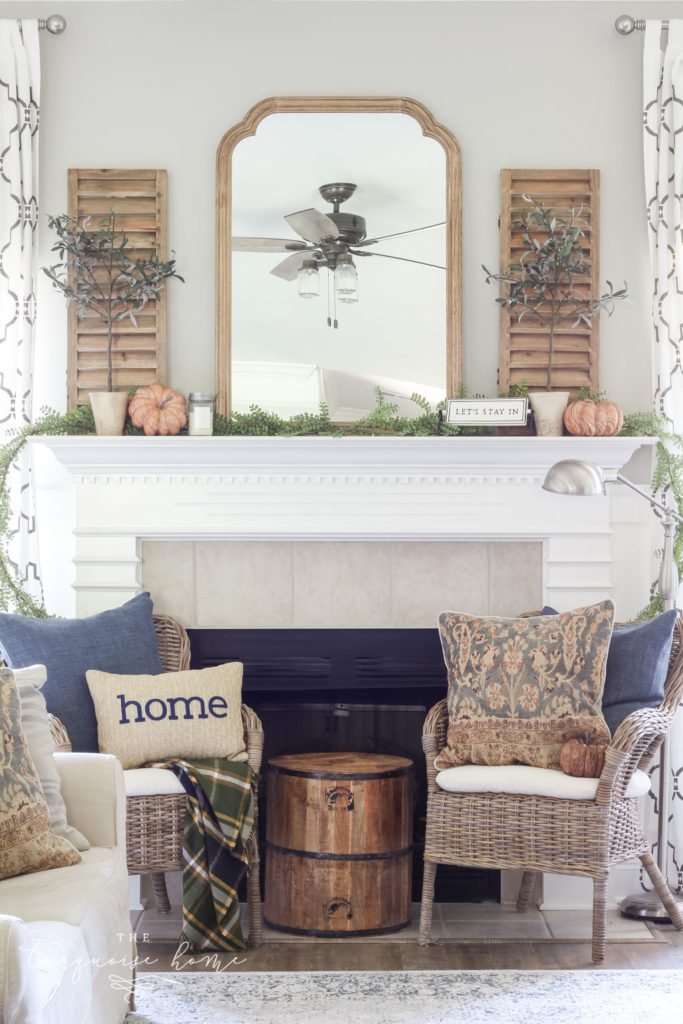 6. Riviera Stripe Blackout Curtains (in Navy) – The one item I left at the old house (and wish I'd kept) was these navy striped curtains. Sure, I can buy them again, and probably will, but they are seriously my favorite!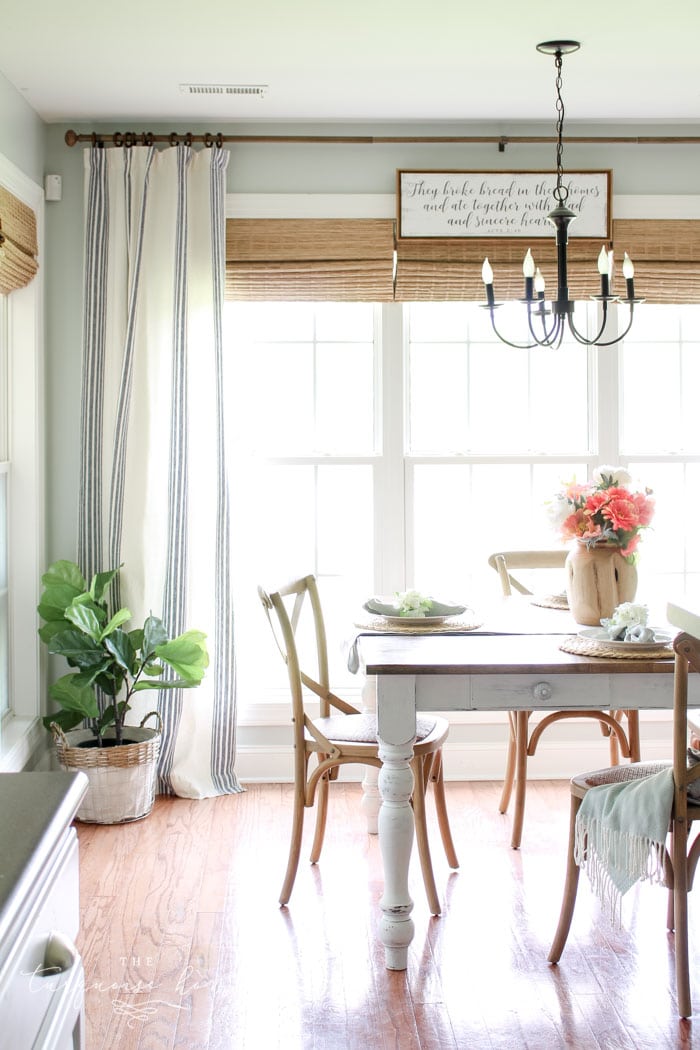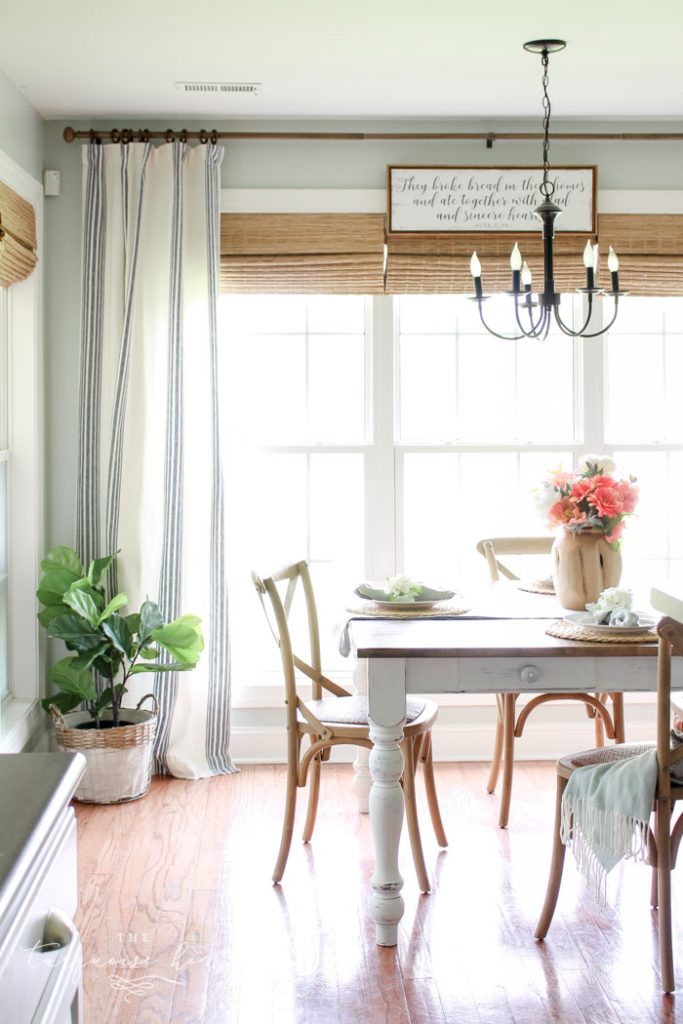 5. Hunter Crown Canyon Ceiling Fan – When we replaced our old ceiling fan with this beauty, it was one of my favorite days. Bonus: it was the easiest light fixture my husband has ever installed. How do we know?? We didn't scream at each other a single time while we were installing it! 😂😜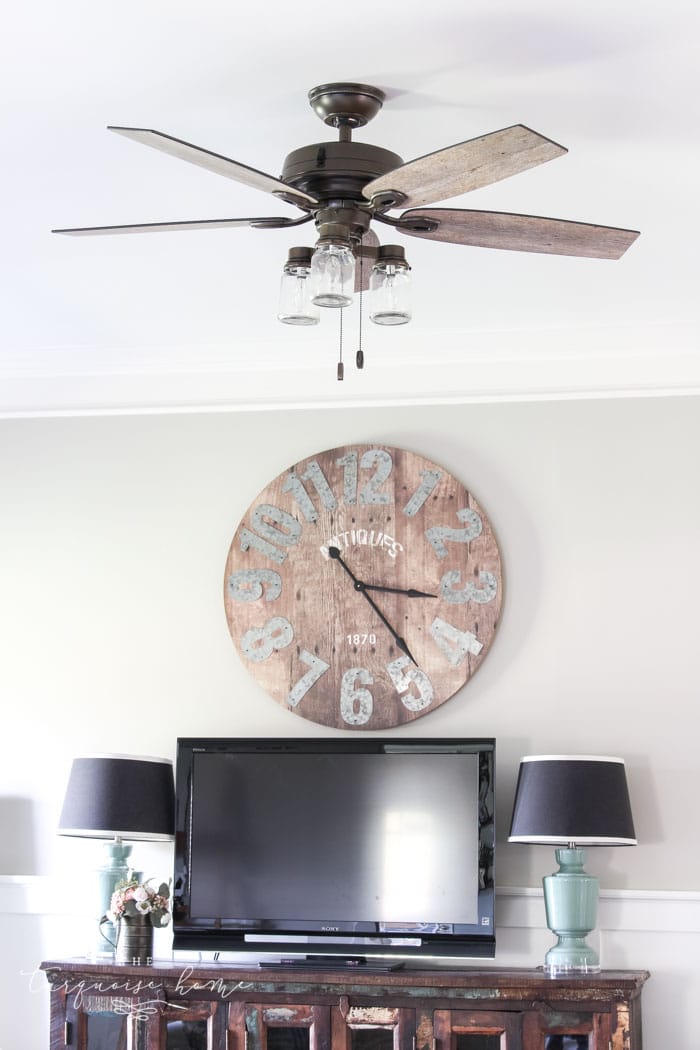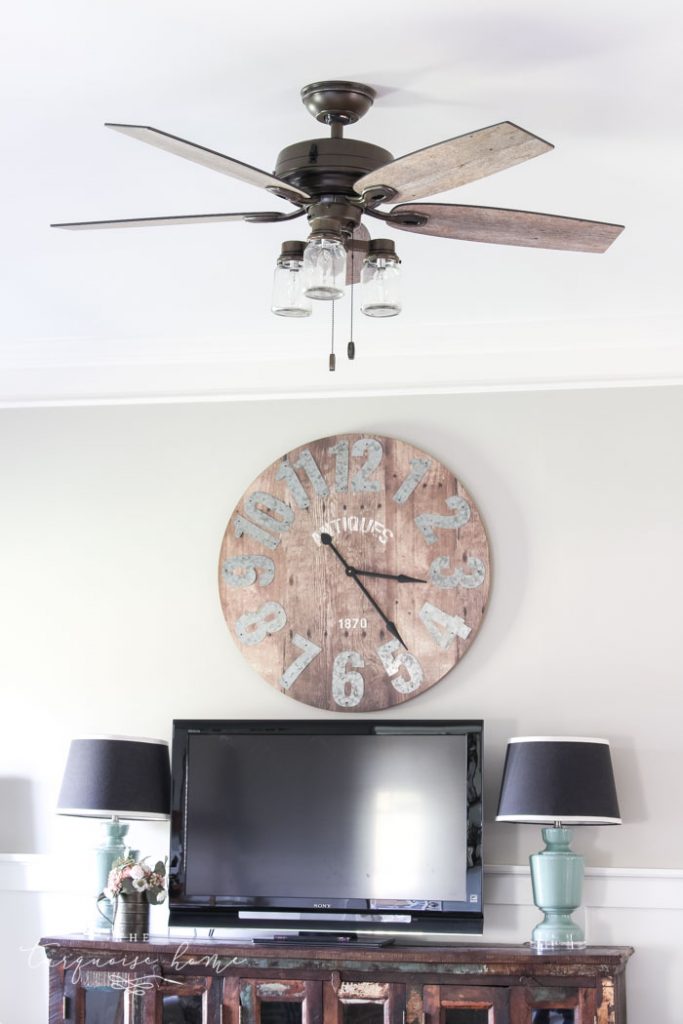 4. Galvanized Organization System – While I don't have this exact system in my home, I've always loved it. And I'm a firm believer in creating a family command center. This is a great way to do it with just a small wall space!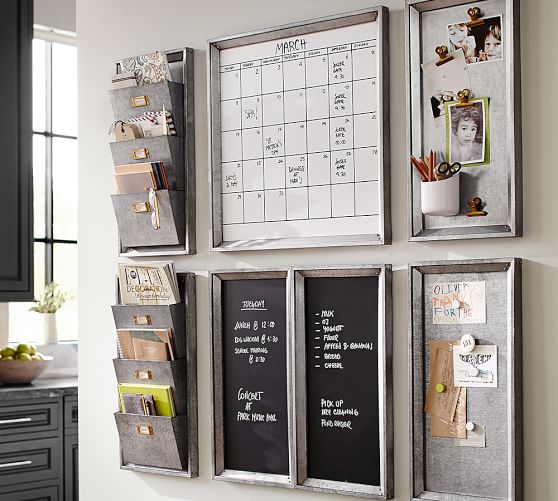 3. Naples Peel & Stick Tile – My girls' bathroom floor makeover was one of the highlights of 2019. And you all loved this peel & stick floor tile! While my floors weren't the perfect candidate for this method, I've got my eye on several tile spaces in my new house. It's gonna look so good!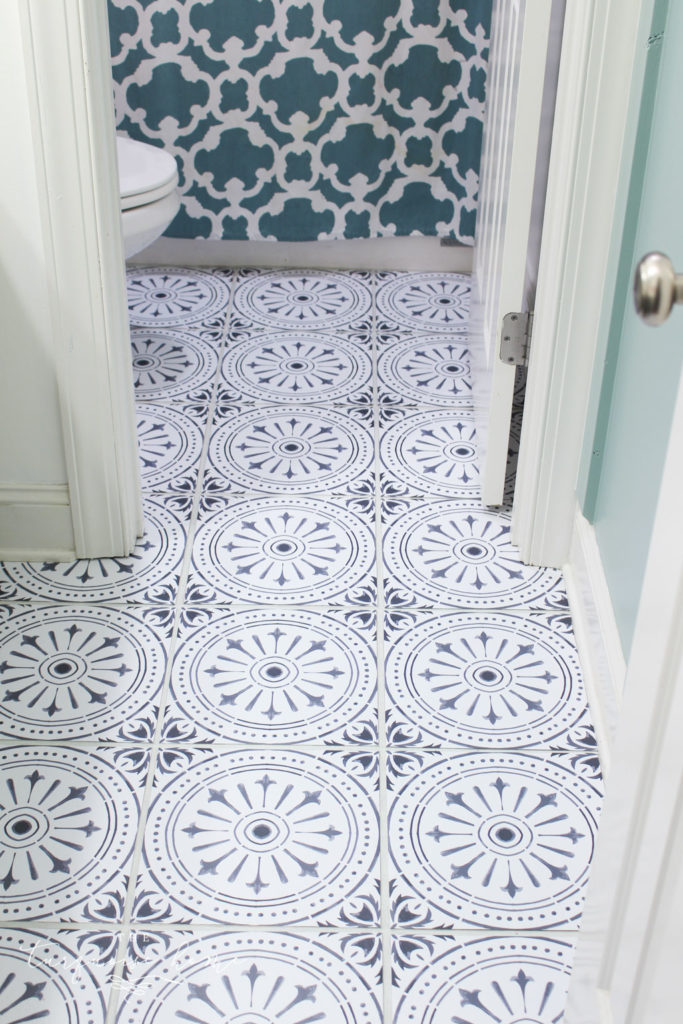 2. Abbeville Eclectic Dark Blue Area Rug – My navy, cream and gray rug is one of my favorite purchases ever! It's beautiful and cleans up like a dream! My kids have squished strawberries into this rug and you'd never know it!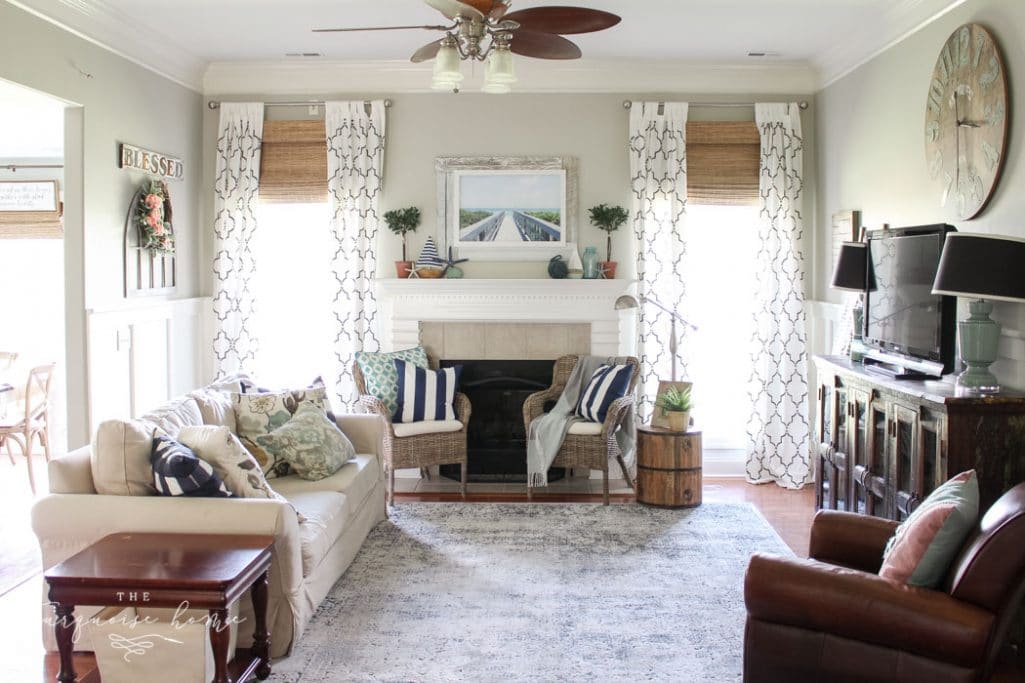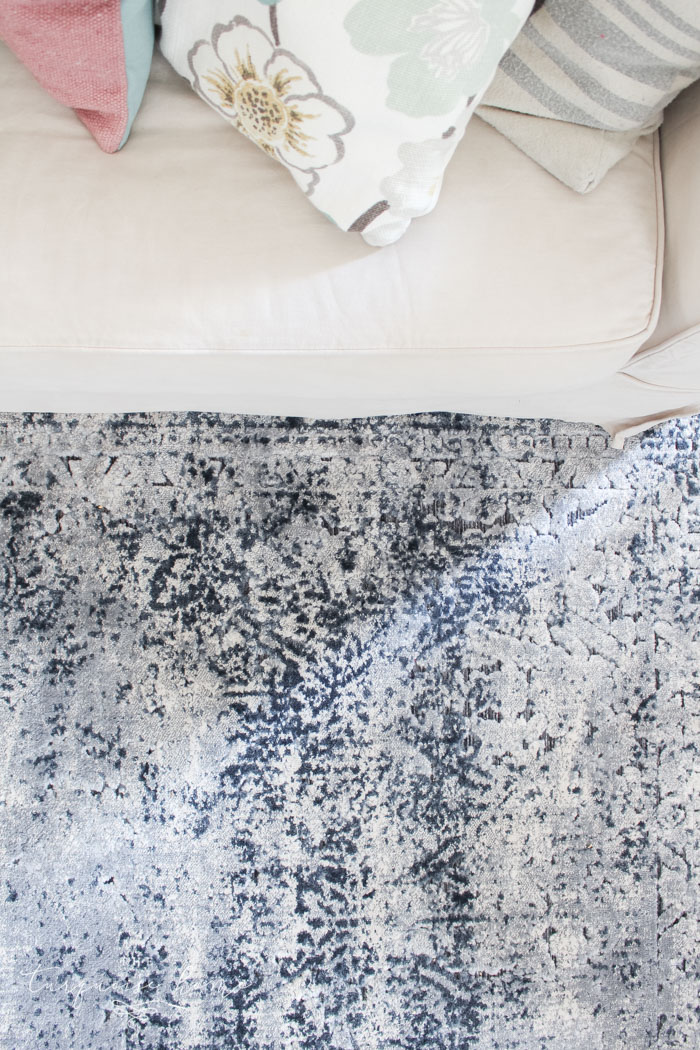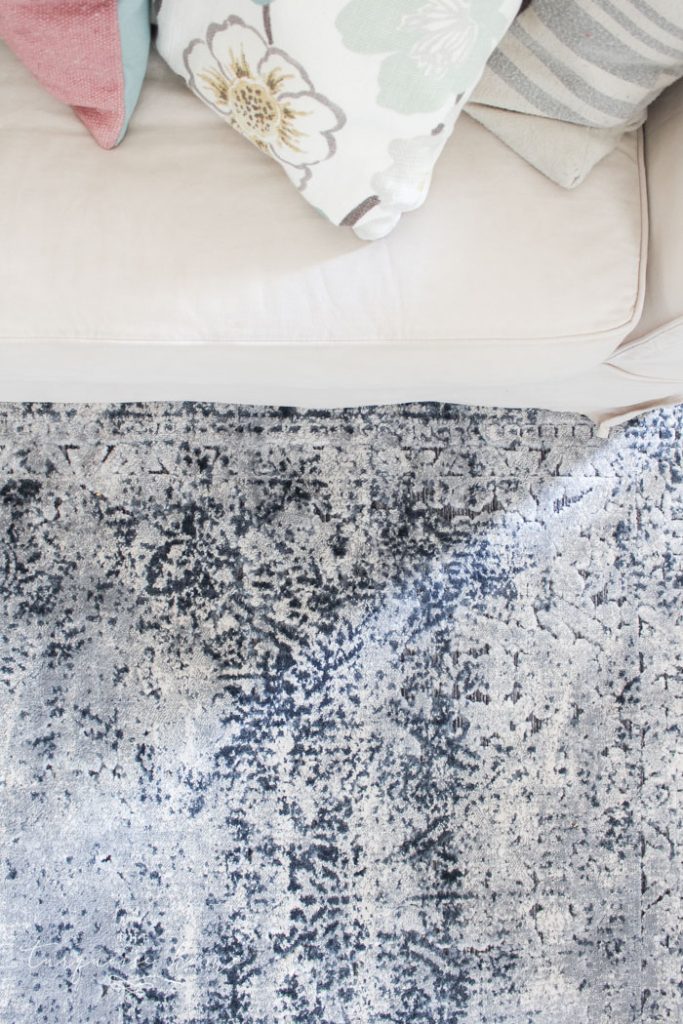 1. Marcoux 5 Blade Ceiling Fan – It's so funny to me that the #1 most purchased item last year was a ceiling fan that I don't even own! It's super popular though (from this ceiling fan post) and I do think it's a beautiful fan!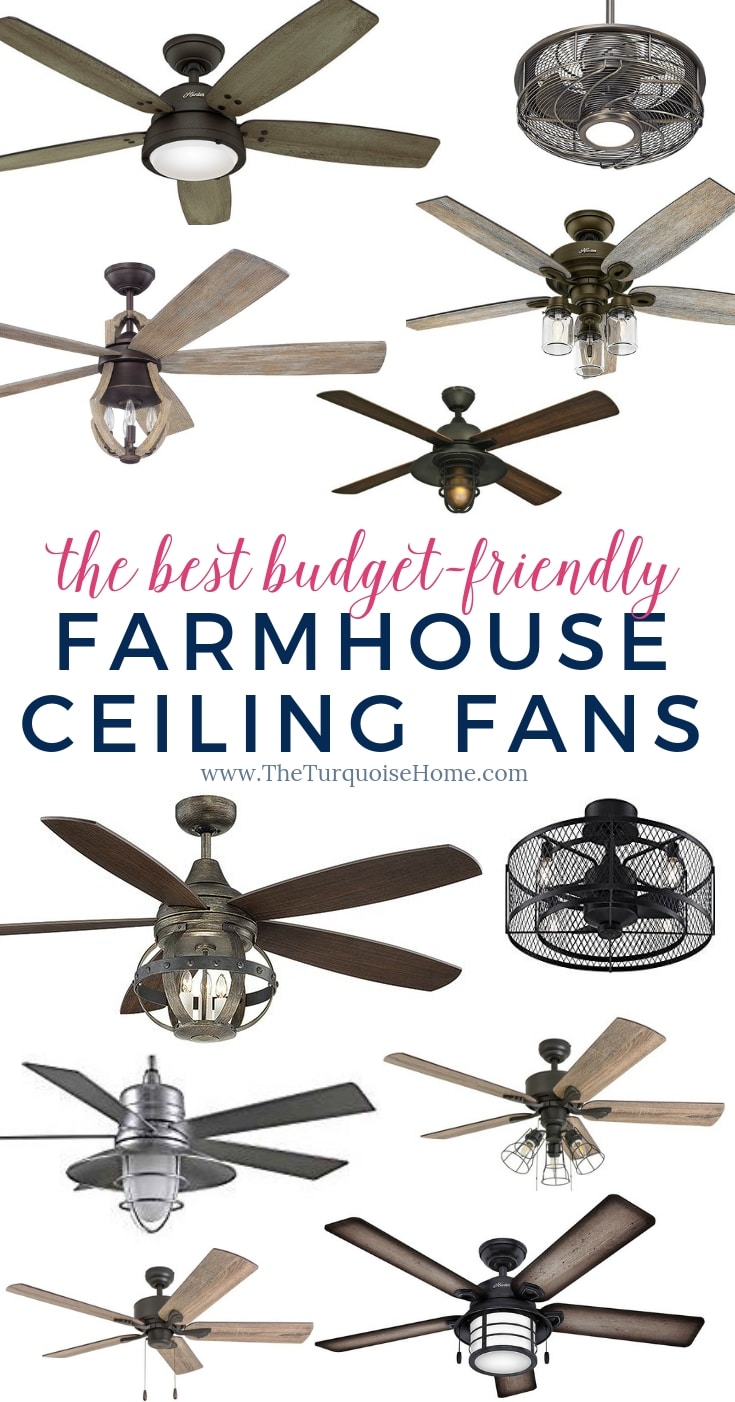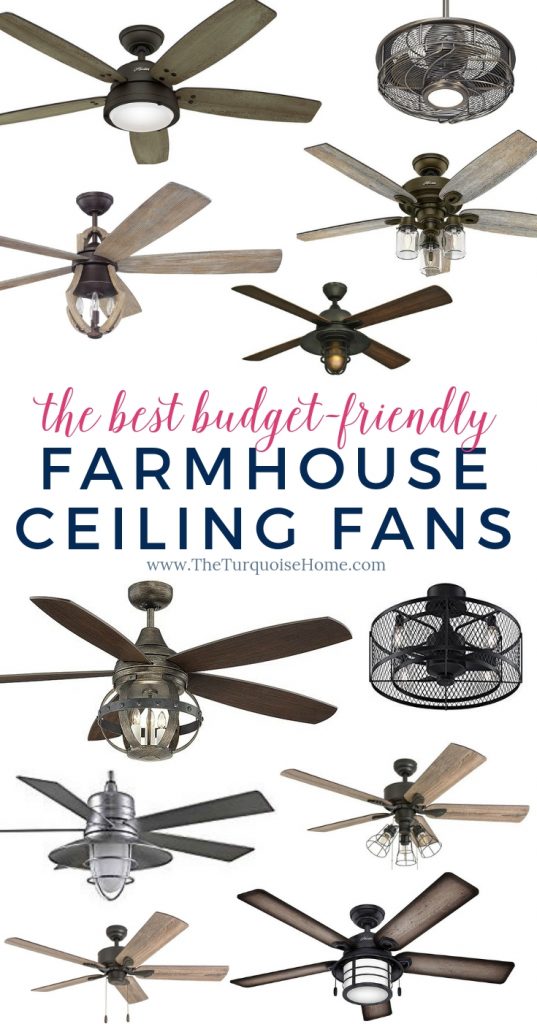 Your 10 Top Fashion Purchases in 2019 from The Turquoise Home
I had to narrow down this list a little bit because some items that were your favorites this year were sold out. So, I kept going down the line if they were. Things like the best sweater ever from Old Navy or my favorite wedge sneakers.
And I don't do a ton of fashion shares, mostly work-at-home cozy outfits, which is my typical uniform! The cozier, then better! 🥰
10. Mid-Rise Rock Star Jeggings – If you need a great pair of jeggings on the cheap, that look like jeans, but have a stretchy waistband… this is the jegging for you! So good!
9. Mid-Rise Sweater-Knit Joggers – My joggers are my go-to lounge-around-the-house pant. I even will throw on my Uggs and wear them on a quick errand. I love that they have pockets and are comfy, but don't look like pajamas. I have them in 3 colors! (I'm wearing similar joggers in the photo below.)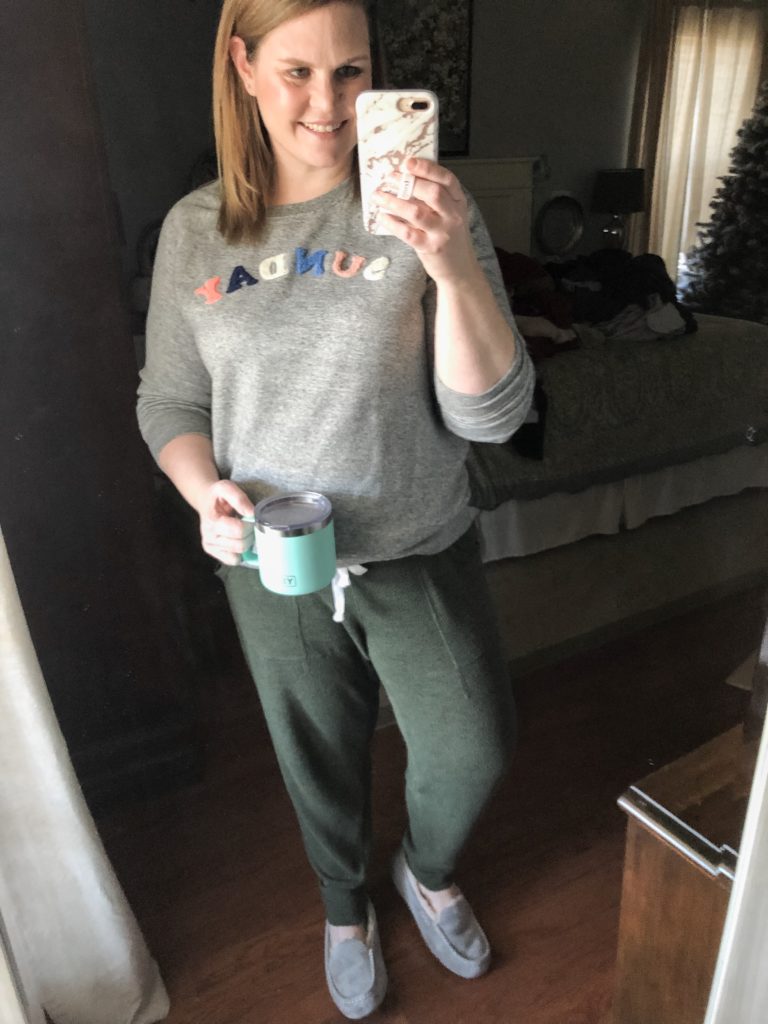 8. Hunter Short Rain Boot – I'm getting good use out of these boots this winter! I wear them anytime it's raining and I'm taking the girls to school or running errands.
7. Tortoise Hoop Earrings – Have these, love them!
6. UGG Slippers – I wear these shoes more than any other shoe in my close in the winter. In fact, I'm wearing them now. I was sold when I found out that you could replace the insoles for less than $20! Worth every penny!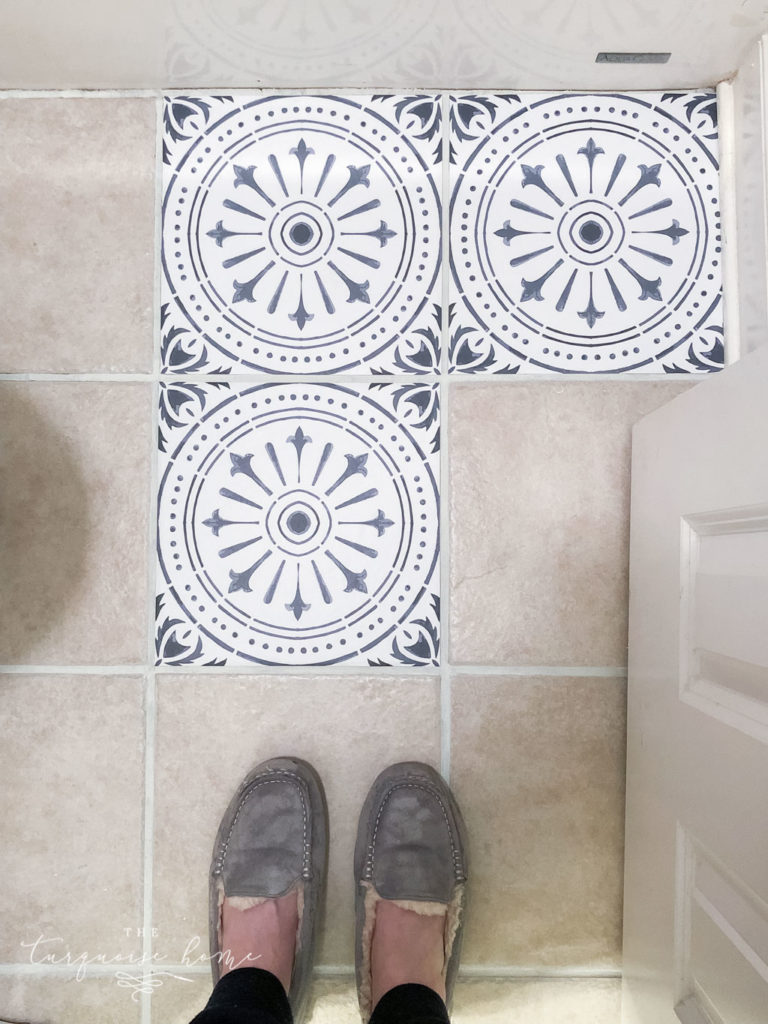 5. Double Decker Sneakers – These sneakers are a go-to shoe for me on mild days in the fall, winter and spring!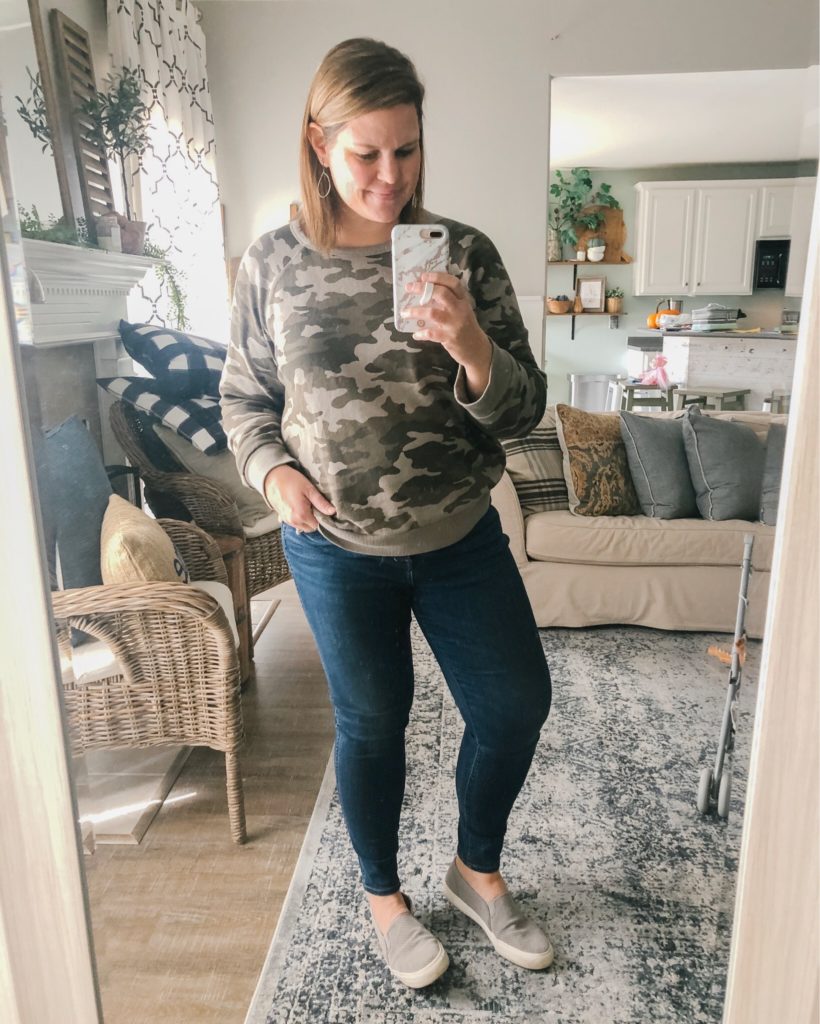 4. Tylera Open-Toe Wedge Bootie – Oh my word!! These shoes are my favorite clothing purchase of 2019, hands down! The are comfortable, stylish and the perfect transition show between warmer and colder months. I recommend these to everyone!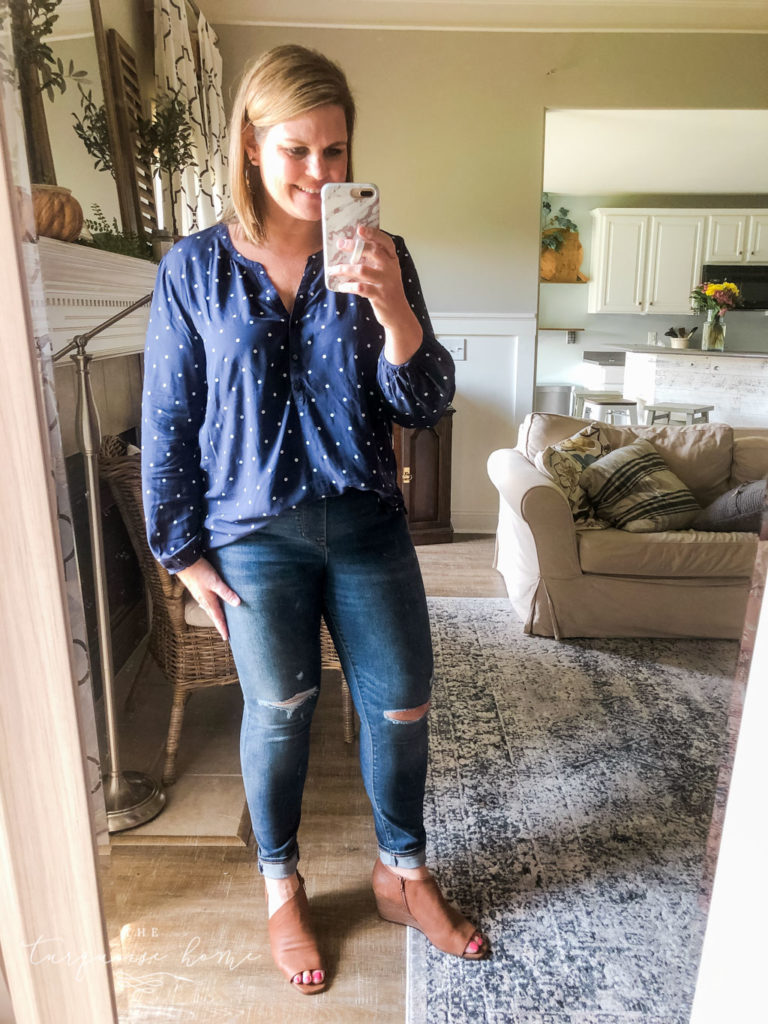 3. 10″ High-Rise Skinny Jeans in Danny Wash – It's no surprise that my favorite jeans of all time are in the top 3. They fit so well and look so good. They have my mommy-tummy heart forever.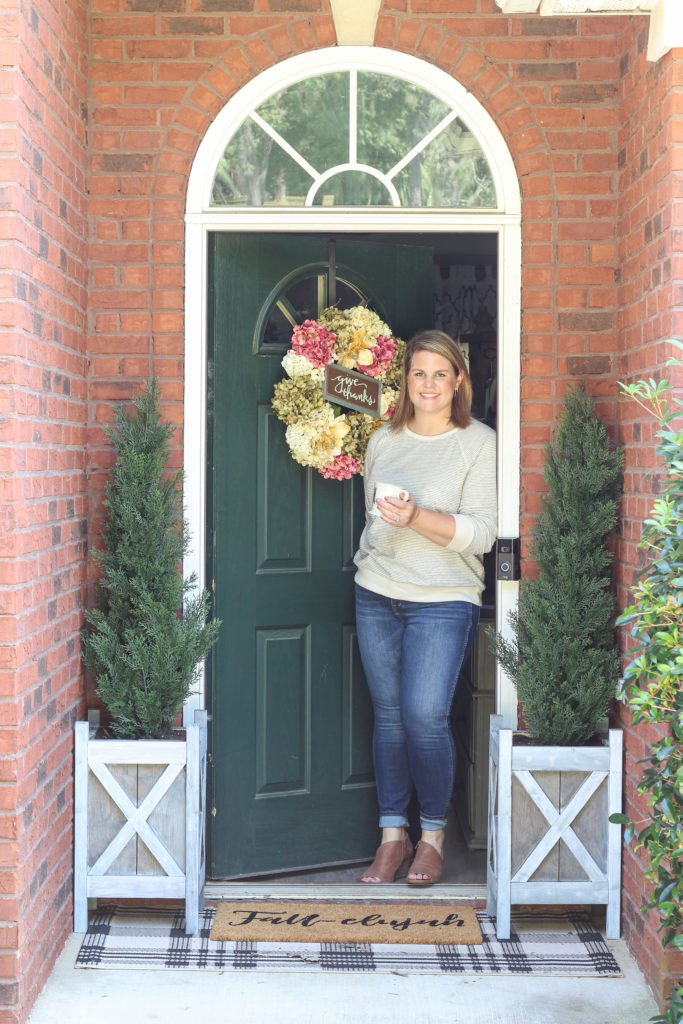 2. Yabba Wedge Bootie – These booties were my favorite shoe purchase of 2018! And I still love them today.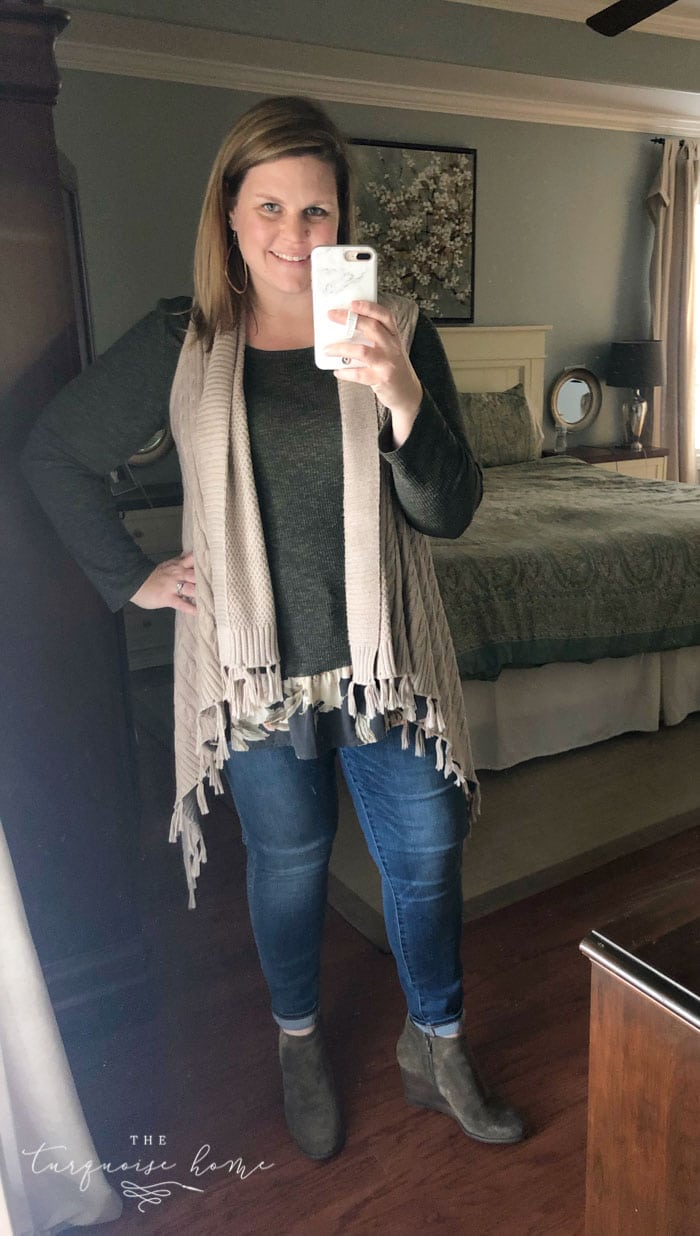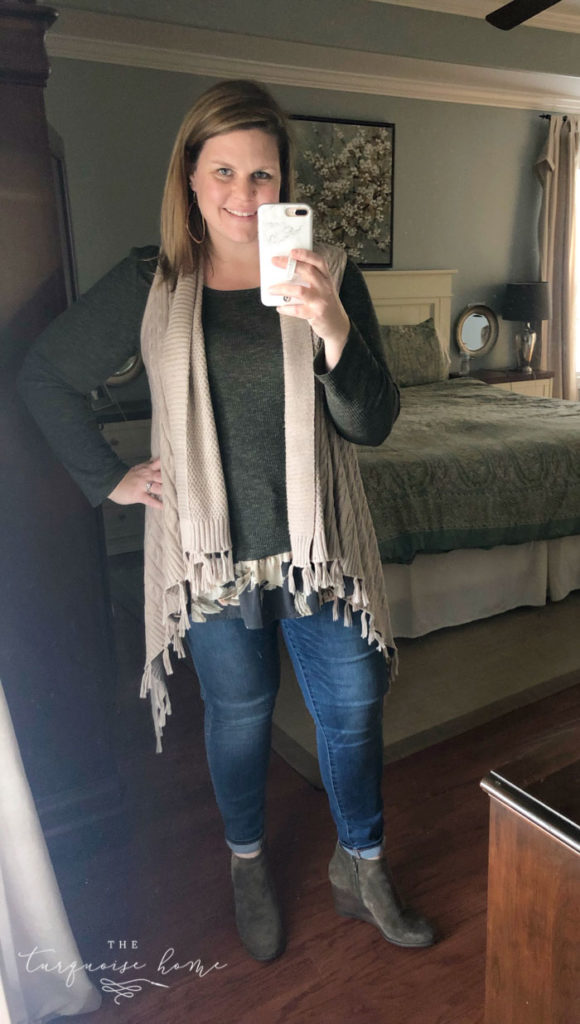 1. Cozy Chic Lite Circle Cardigan – Ahhh, the ahhhmazing coziness of this cardigan makes my children fight over who gets to snuggle me. It's worth every penny and should be your splurge item of 2020 if you can only have one!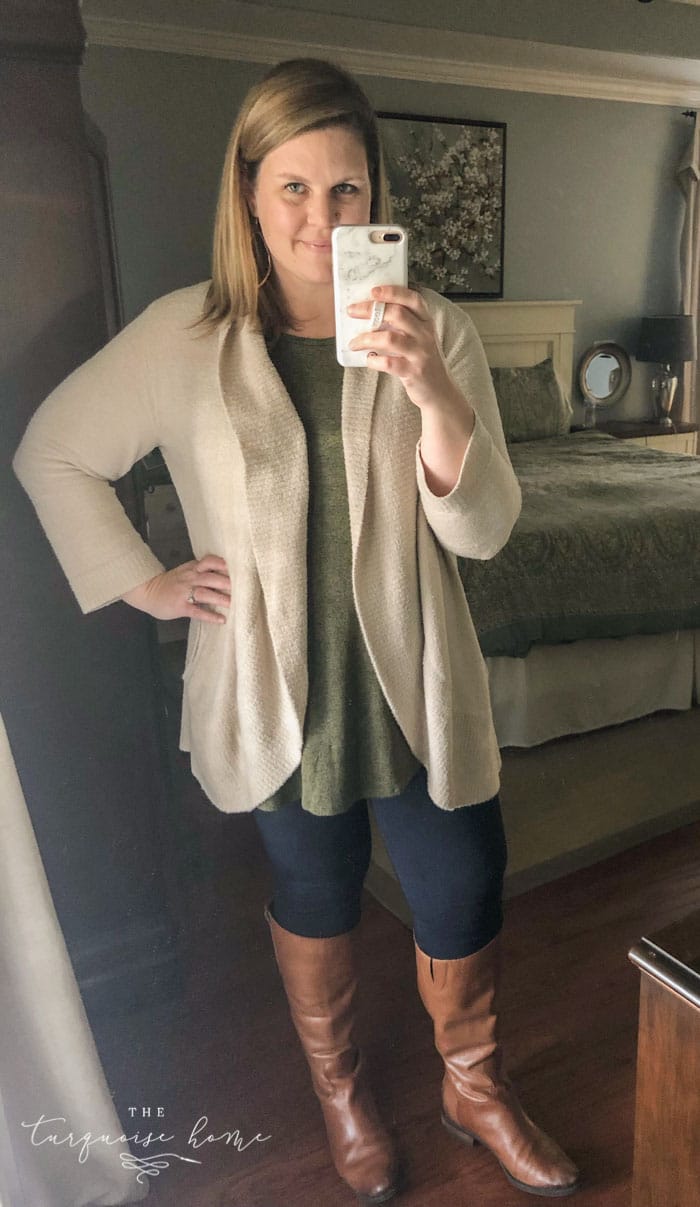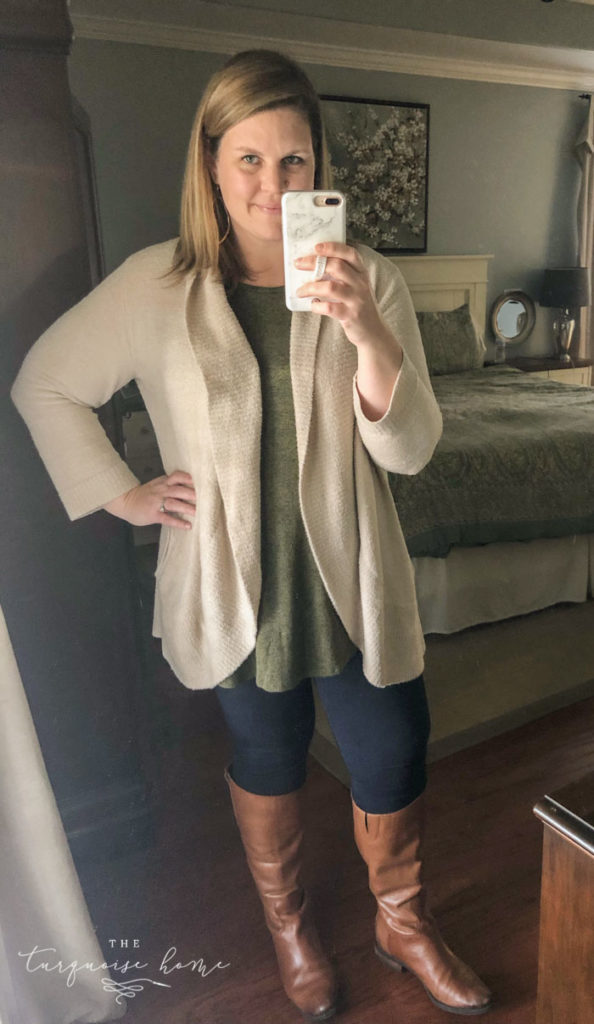 I hope you had fun seeing the most popular buys from 2019! If you bought anything on this list, I'd love for you to share in the comments. How did you like it??