This weekend did not go as planned. Not at all.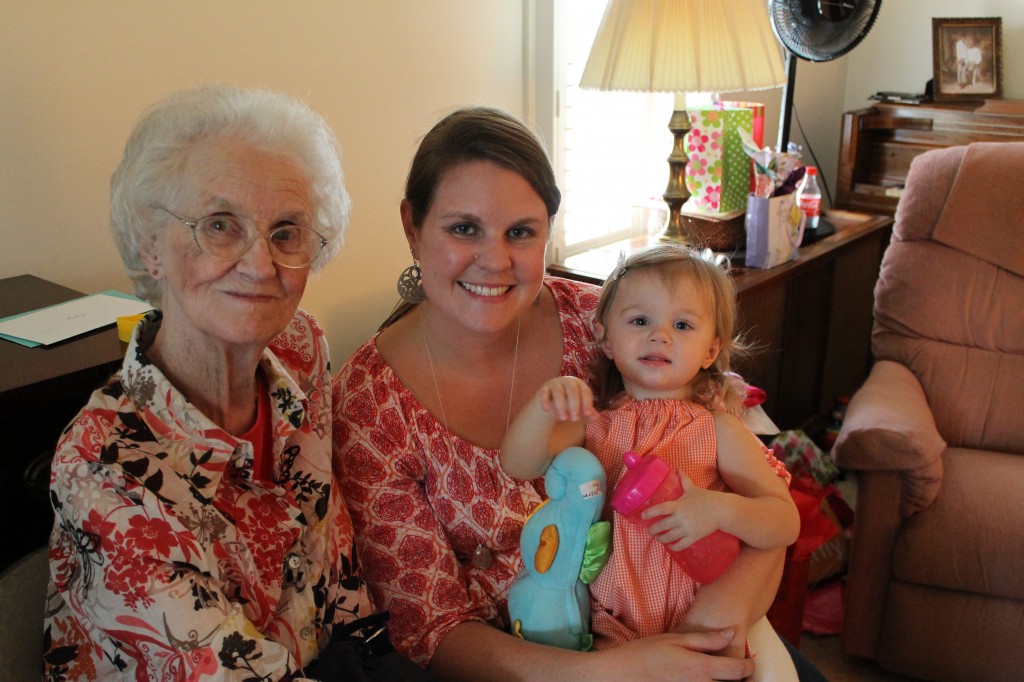 We left for our usual 4th of July lake trip on Wednesday with rainy weather forecasted all weekend. My brother and his family showed up on Thursday afternoon and we hoped and wished that the rain would go away. We enjoyed our good food and had a few hours in the water. But this was the coldest, rainiest 4th of July in my recent memory. Oh well, we were all together and enjoying our time relaxing.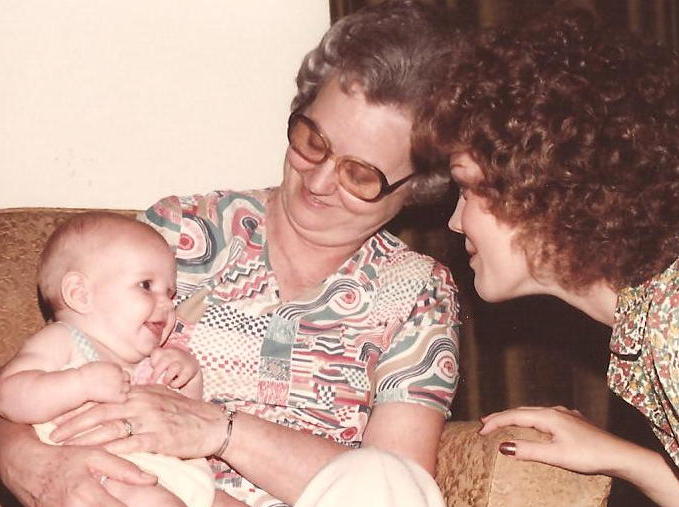 Then Saturday morning, my brother and I both got a text from our mother that our sweet Grammy wasn't doing well. She'd been in and out of the hospital over the past few weeks with a pesky blood infection. At 92, she wasn't able to fight it off like a younger person could. So, I called my mother and she told me that if I wanted to see my grandmother again while she was alive, I'd better go now.
We all finished breakfast and got our things together as quickly as we could. And we all drove more than three hours to see her. Sadly, she passed away before we could get there, so I wasn't able to tell her in person all of the reasons why I loved her. I wanted to thank her one last time for being such a wonderful grandmother.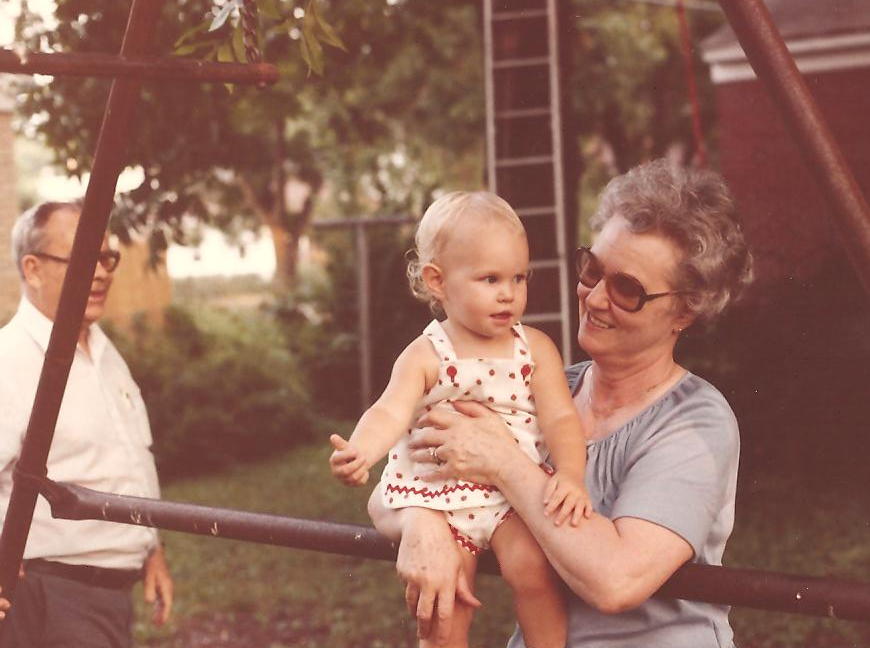 You see, my Grammy and I were thick as thieves. We adored each other. I was her first grand baby and she always let me know that I was special. I remember when my family moved several hours away from her when I was six years old, how I would just lay in my bed and cry for her – holding the super-sized stuffed bunny rabbit she had given me.
In the last few years her memory had faded and her body had gotten frail. But she always lit up a room. And even when I saw her a couple of months ago, she still wanted to rock me in her lap like she always did. Even at 32-years-old, I was still her baby. I couldn't sit on her because I might break her, but I'd snuggle up right next to her and hold her hand. She was my buddy, my first best friend.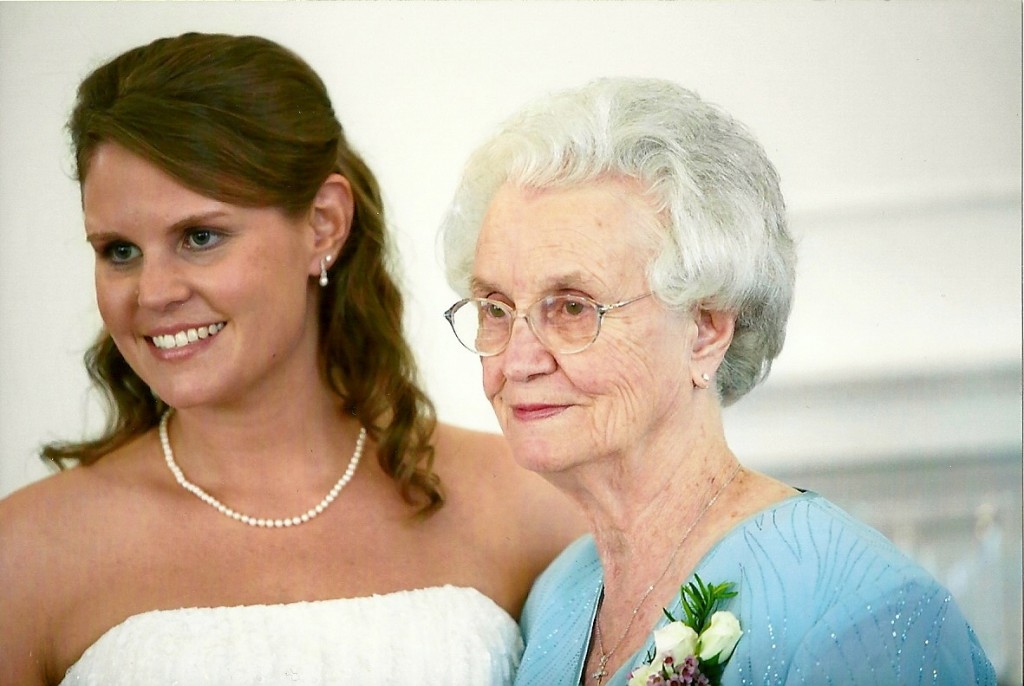 And it's so weird now that she's gone. I was at her house earlier today and I kept thinking she was in the kitchen and would walk back in the room at any minute. And even though she lived a rich and blessed long life – such a long life – you're never truly ready to let someone go.
But I have hope. I hold on to the fact that I know I will see her again. And I know today she's with my Grandy and all of her brothers and sisters – she was one of 11 – just enjoying being together and probably playing Boggle or working a crossword puzzle, eating Rotel cheese dip with Ruffles potato chips.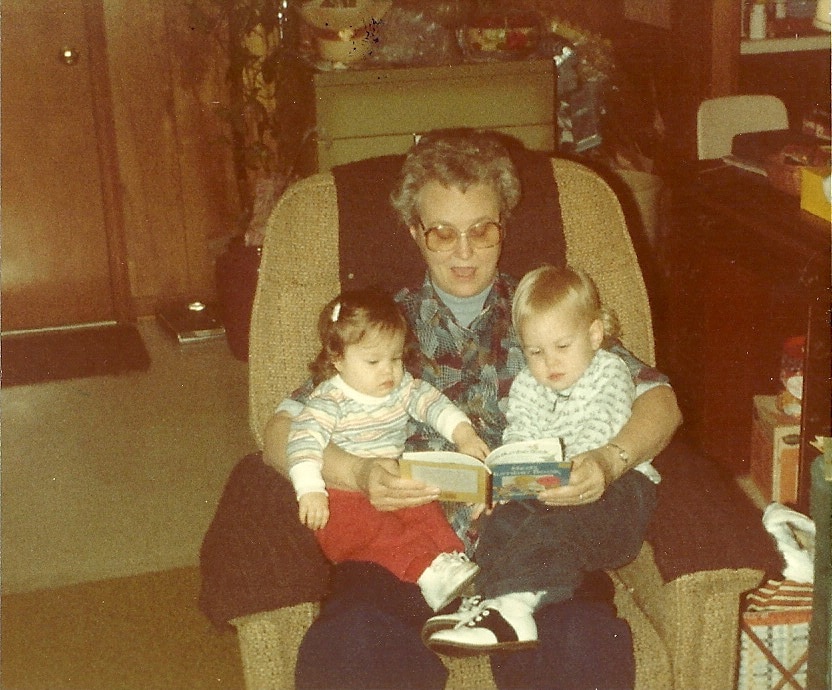 So, if I seem a little missing this week, know that I'm not gone, just paying tribute to one of the most kind, loving, sassy, friendly and beautiful women I had the privilege to know.
Love you, Grammy!