Reclaim your home with this 30-Day Decluttering E-mail Challenge! I will walk you through each area of your home and will give you guidance and encouragement along the way. Feel peace and calm in your home again and find extra motivation to rid your home of chaos once and for all!
Do you want to be able to invite people over at the spur of the moment without getting a knot in your stomach? What about having someone stop by unannounced? Or just be able to find something that you know you own without spending hours hunting it down?
Several years ago I felt like I was going to drown in stuff. My home was overrun with clutter and I spent an entire month decluttering right before the holidays. And then turned around and shared everything that I learned in this 30-day blog series, Less of a Hot Mess.
And you guys loved it so much that I have now turned it into a 30-day e-mail challenge!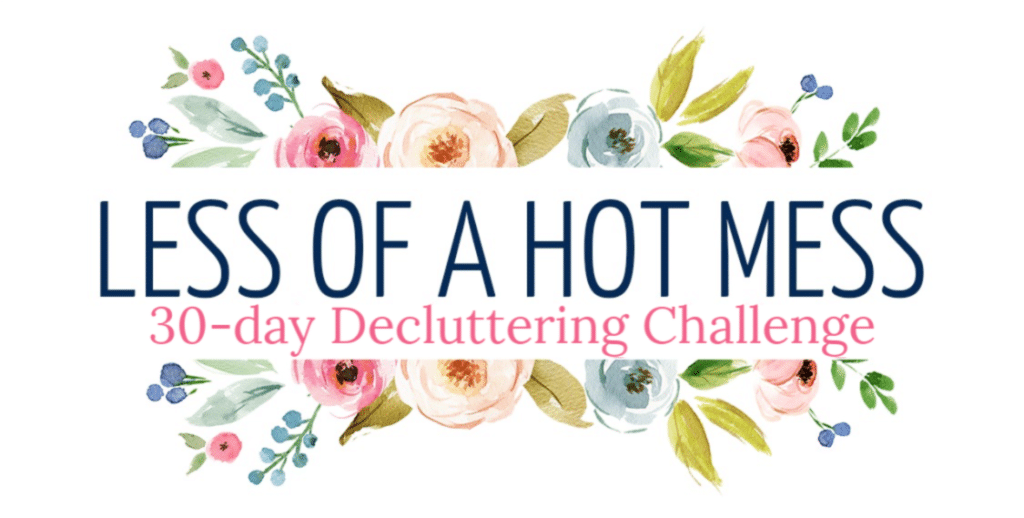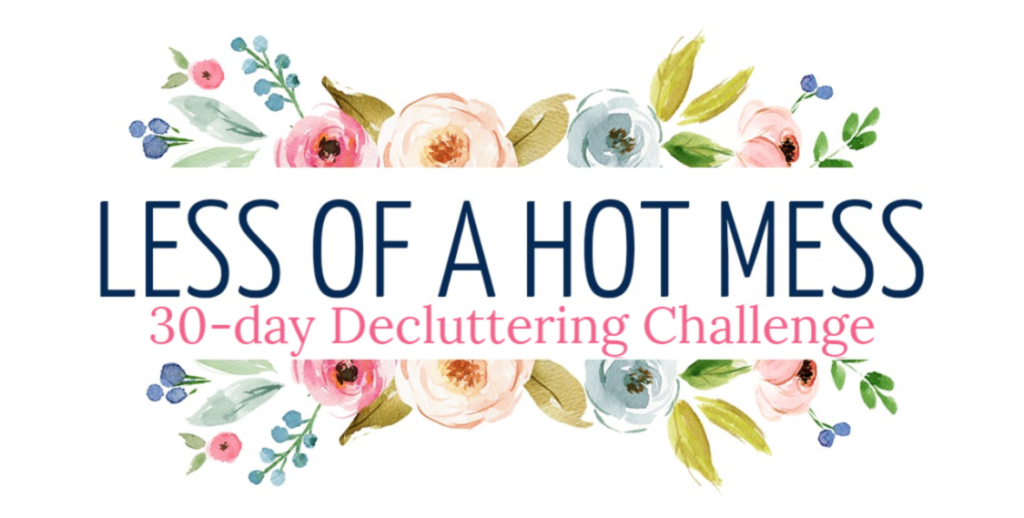 30 Day Declutter Challenge: What to Expect
In this e-mail series, you'll get an e-mail from me every day for 30 days with a new challenge each day! We'll also address:
The Why's of Decluttering
Setting Decluttering Goals
The Mentality you MUST Have to Declutter Successfully
Daily prompts to Declutter a New Area or Item in your Home
Tons of encouragement along the way!
I even have a workbook that will help you stay on track (you can find the workbook HERE), including a declutter your home checklist. And once you join the challenge, you can join our Facebook group for extra support!
Why Declutter Your Life
Imagine a home not filled to the brim. Instead, it's neat and tidy where everything has a place.
Imagine having someone stop by unannounced and not being overwhelmed, anxious and upset that they are seeing your home in it's state of clutter. (Note: no home is perfectly picked up all the time, but there's a difference between "lived in" and cluttered.)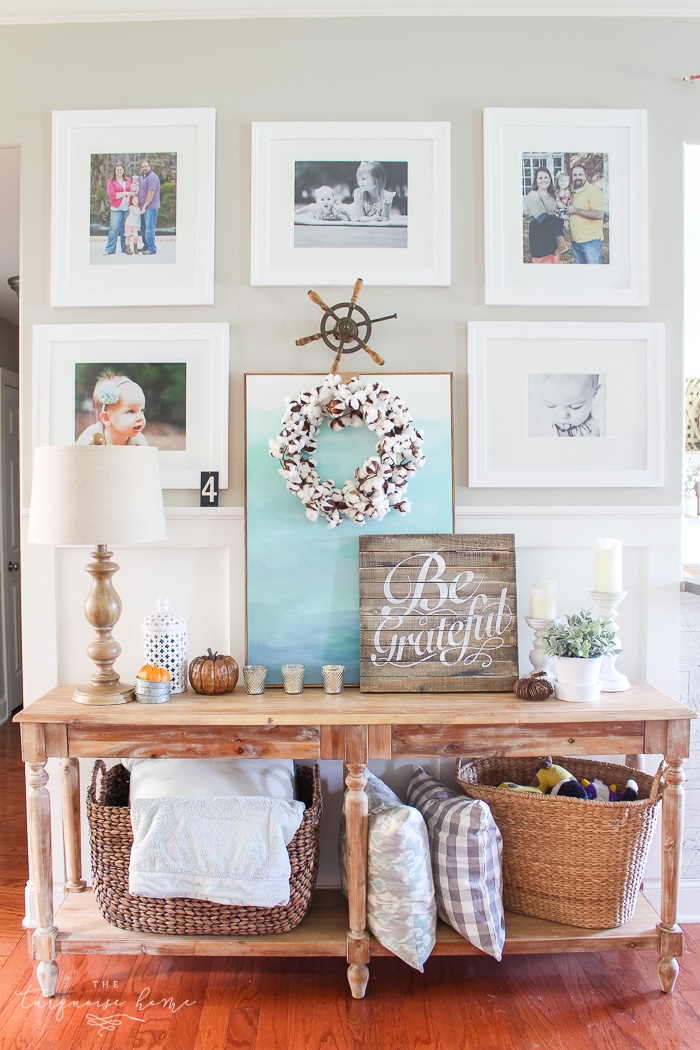 Imagine being able to invite people into your home and not dread the 4-hour cleaning marathon that will have to take place first.
Imagine not feeling like the toys that you trip over every second of every day are going to reach right up and choke the life out of you.
Imagine that you feel relaxed and calm when you get home from work because you're home is a sanctuary and peaceful.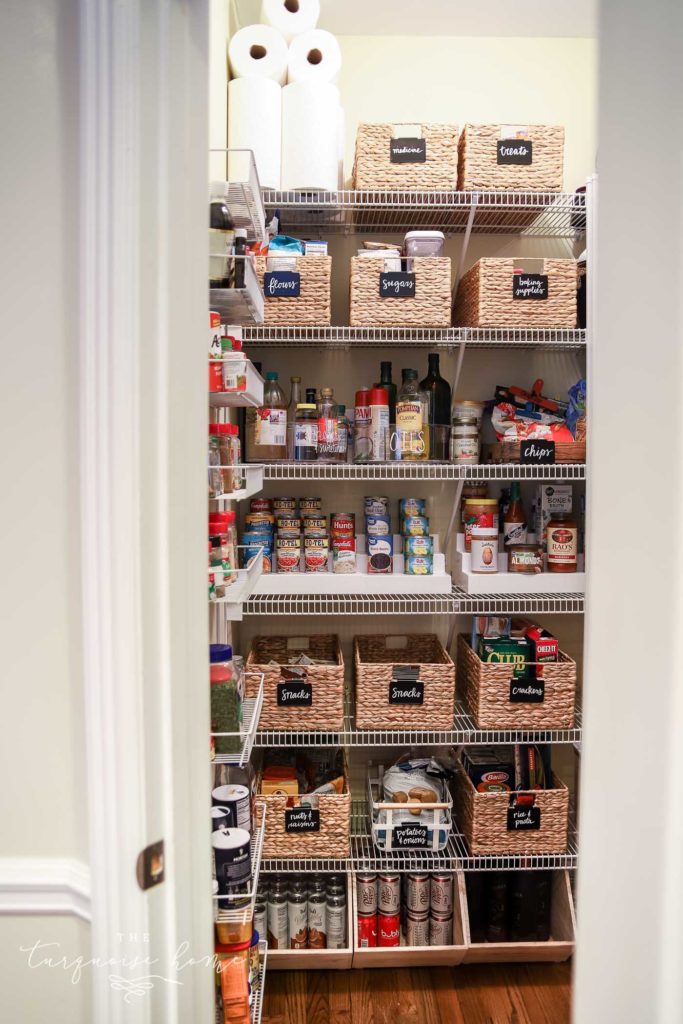 I have so been there and done all of that (and more)! And I'm still not perfect, but I've come a loooooong way. And taking the time to declutter improves my life every day. I know it will do the same for you!
If you will commit to these 30 days, you will create incredible decluttering habits that will take you through the rest of your life.
Got a junk drawer that needs major help? Got kitchen cabinets overflowing with cups and plastic leftover containers? Got a living room overrun with kids' toys?
We're talking about allllll of that and more!
More Reasons for Decluttering
Reason #1. We can't truly feel good in our homes and beautify them without first decluttering and organizing them. It's almost impossible to decorate a home when you're tripping over stuff. This is the first step to truly creating a beautiful home that feels like a haven.
And I'm allllll about getting to the decorating phase. It's the most fun! So, do this work first, then you'll have time and space to get to the good stuff!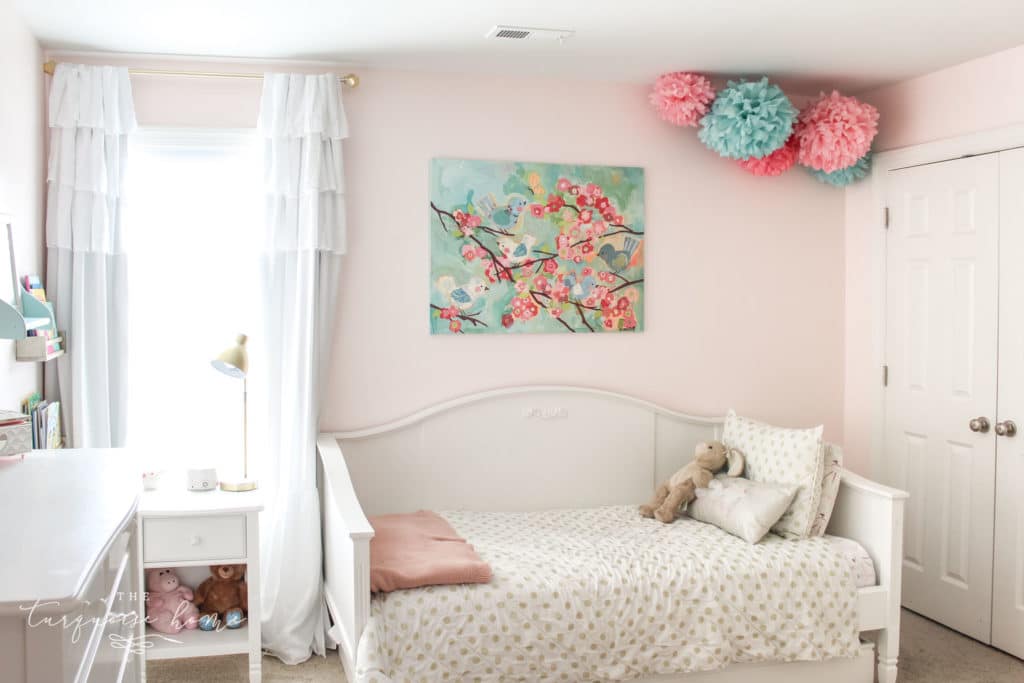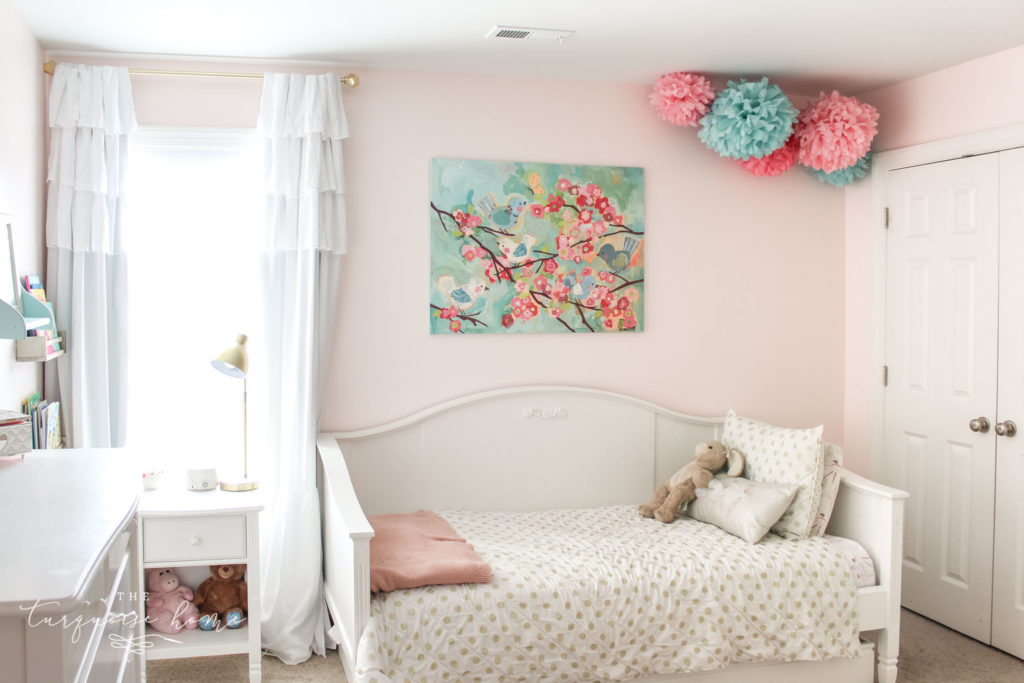 Reason #2. Organizing too much stuff is a waste of your life. Who wants to look back on her life and see that she spent hours, days and months of time buying more stuff only to spend even more time managing it all? Instead, let's only have things we need, use and love at home and spend our days living our lives with our family and friends – instead of always managing your stuff.
Reason #3. Studies show that a cluttered home makes you feel overwhelmed and anxious. But a decluttered home helps you use your home efficiently and focus on more important things, like the relationships within the walls of your home.
This 30-Day challenge to declutter and get your home back on track will pay dividends for the rest of your life.
Are you in!?


Get Instant Access to my Guide to Customize Your Home on a Budget
Grab your FREE guide for 10 Ways to Customize Your Home on a Budget: simple projects to transform your home from builder beige to a home with character and charm!