Yep! It's true! We're packing up and moving – BEFORE Christmas!?!?! What? I know, it sounds crazy, but let me explain…
First, the basics. We're not leaving Alabama or even our little community. I don't foresee us moving away from here for probably ever. So, we bought a house around the corner. We still have the same jobs, go to the same school, same pool and even the same HOA. Literally, one turn and you're at our new house. They even pick up our trash on the same day. 😂🎉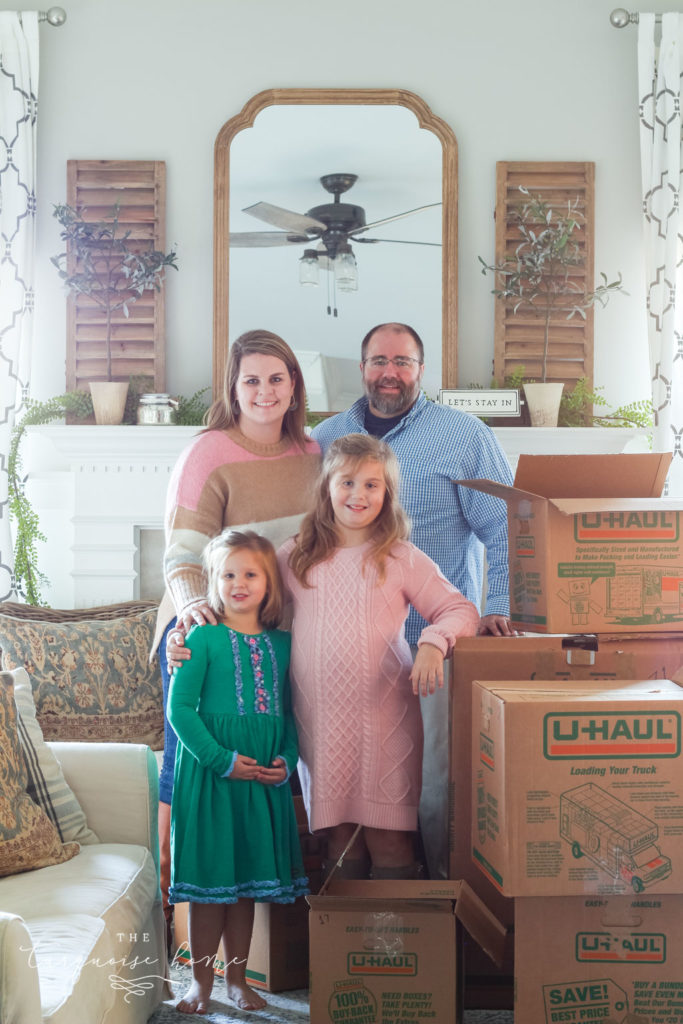 The House that Built this Blog: Some Back Story
If you don't know our story yet and how we moved into our current home, I'll try to catch you up real quick. This house that we live in right now is the reason I started my blog, actually. Seven and a half years ago (early 2012), the economy was still recovering from the Great Recession and the housing market was down.
We had a 1-year-old at the time and we were looking to the future and trying to get into a better neighborhood for raising kids and with good public schools. We couldn't afford much in the neighborhood we wanted, so we had planned to build in a less expensive neighborhood.
But then I kept watching this one house drop the price by $10,000 every single week! I decided I had to go see what this house was all about. Turns out it was a foreclosure, but one that had been left mostly intact and had new (beige) paint and new (beige) carpet.
It wasn't anything super special, but it was cheaper than what we could build and it was bigger than our house we were living in. AND it was in one of the best neighborhoods with the best amenities. We couldn't have dreamed we would be able to afford this particular neighborhood.
We ended up buying this house before we sold our old one. I wouldn't recommend that because of the stress, but it worked out and we sold our previous home at the perfect time.
I started this blog the week we closed on this house to document how we were going to update this "builder beige" foreclosure. Little did I know it would be my job as I worked from home and raised our daughters.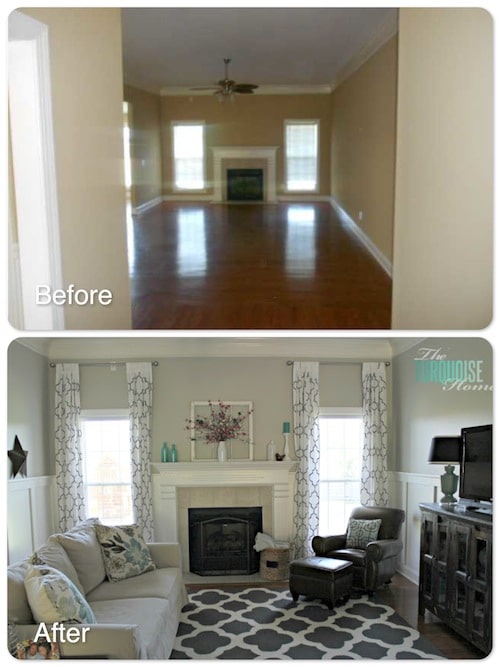 This house has been so good to us over the past 7.5 years. There's so much that we love about it: the lot, the neighbors, the views, the high ceilings, the schools, the neighborhood pool/gym and more. It was also a huge upgrade from our previous home in that it had two additional bedrooms, a proper dining room and a real laundry room.
But the house itself? It wasn't particularly the house of my dreams. I didn't pick this house for the house… I picked it as a way to get into our dream neighborhood. And I used it as content for this blog, which has been one of the biggest, unexpected blessings of my life.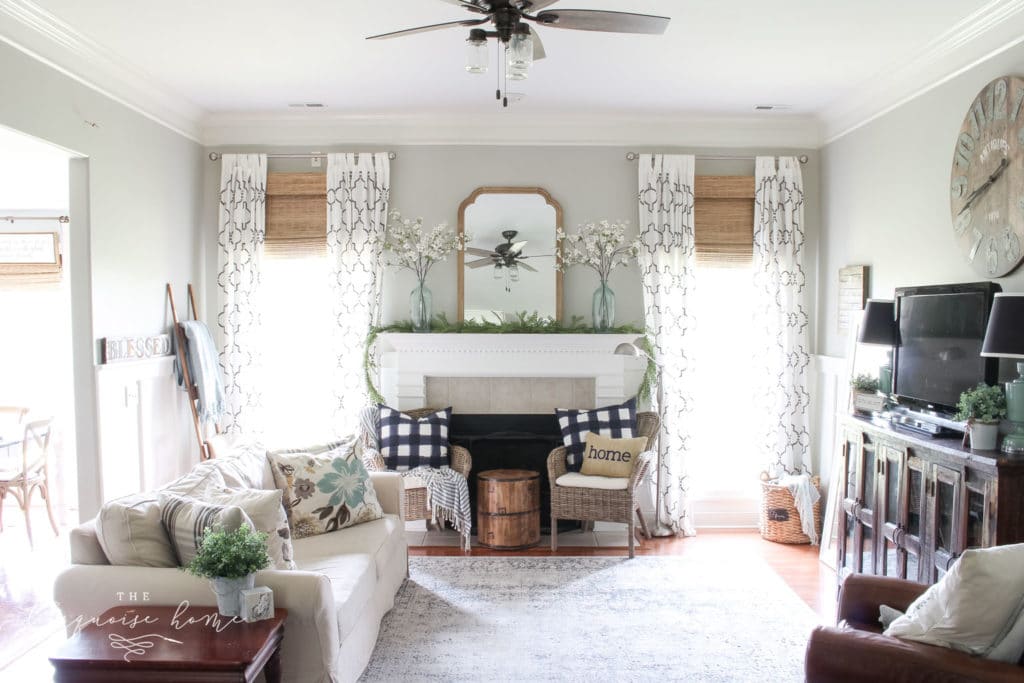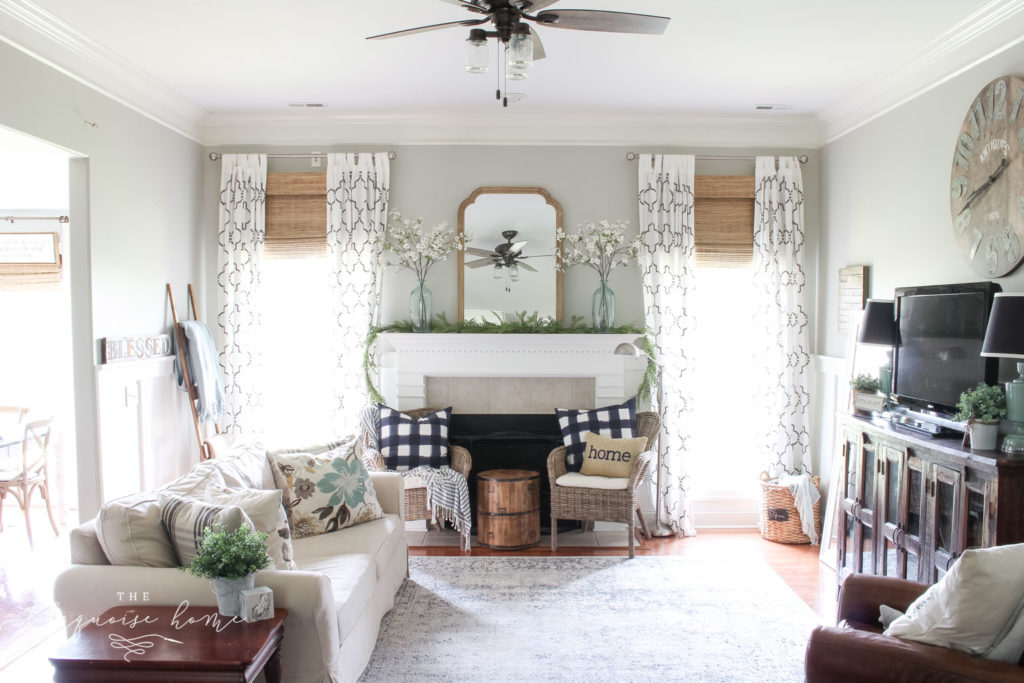 My Dreams for Something More…
But as we added a kid and as my business grew, I really wished we had a bonus/play room and a dedicated office space. I have never quite mastered the guest bedroom/office combo, just because my job requires so much decor.
Over the past year I haven't even had a guest bedroom and have used the 4th bedroom solely as my office. I really wanted to be able to have guests stay with us again. (Currently when we have guests, we move our youngest out of her room and into her sister's room, which is totally fine. But it would be nice to have a dedicated guest bedroom.)
We also wanted an additional bathroom and powder room for guests. In our current home our guest bathroom is also our girls' bathroom and it inevitably has toothpaste all over the sink 360 days out of the year. 😜
So, I've been watching the market for years. Does anybody else do that?!
We knew we wanted to stay in our neighborhood so that the girls would stay in the same school, we'd still have our pool in the summers and my husband would still be 15 minutes from his work.
When We Knew It Was Time to Move
I've never seen the "perfect" house come on the market until a few months ago when I saw it! It was THE perfect house. My husband was veeerrry hesitant. If it were up to him, we'd never move and stay in our house forever. Ha!
I convinced him to look at it and just put one foot in front of the other so that if it was meant to be, then it would be. It had everything I was looking for in a house. It checked off almost all of my "want in a house" boxes, except for the small back yard. But it had a large front yard and was on a cul-de-sac.
We put an offer on it and ended up getting out bid … Womp. Womp.
But walking through that process helped us see what we could afford and what we would need to do to get our house ready to sell.
It's a hot real estate market, as you probably already know, and homes like ours are selling in 24-48 hours! 😳 What even is life?? We were shocked at how much our home was worth and even more at how low the interest rates were and that we would possibly only have to have our house on the market for a couple days.
I think I'll wrap it up here for today and share more next week as this is already bumping up against 1,000 words.
---
MORE POSTS YOU WILL LOVE: