Cozy and Festive Winter Fashion
I've found some great, affordable winter fashion finds that I know you will love!
As much as I love summer, spring and fall, I feel like my wardrobe shines brightest in the colder months. Sweater weather has my heart!
This post is sponsored by Walmart and includes affiliate links for your convenience. See my full disclosure policy.
My friends have been telling me how great the clothes are at Walmart lately. So when Walmart I had to try them out myself. So, I ordered a handful of sweaters to try, and can I tell you??
I am so impressed!
The two sweaters I got from the Free Assembly line are so cute and such great quality! The items from the Time and Tru line are great, too, and at an even better price point. Let me share what I got, along with some full outfit ideas!
First up is this adorable navy and white star sweater. I could not believe the quality! It's more tailored with the cuffs on the sleeves and the thick, yet soft material. And the fit is perfect! Watch my stories on Instagram to get the video version of me trying them on.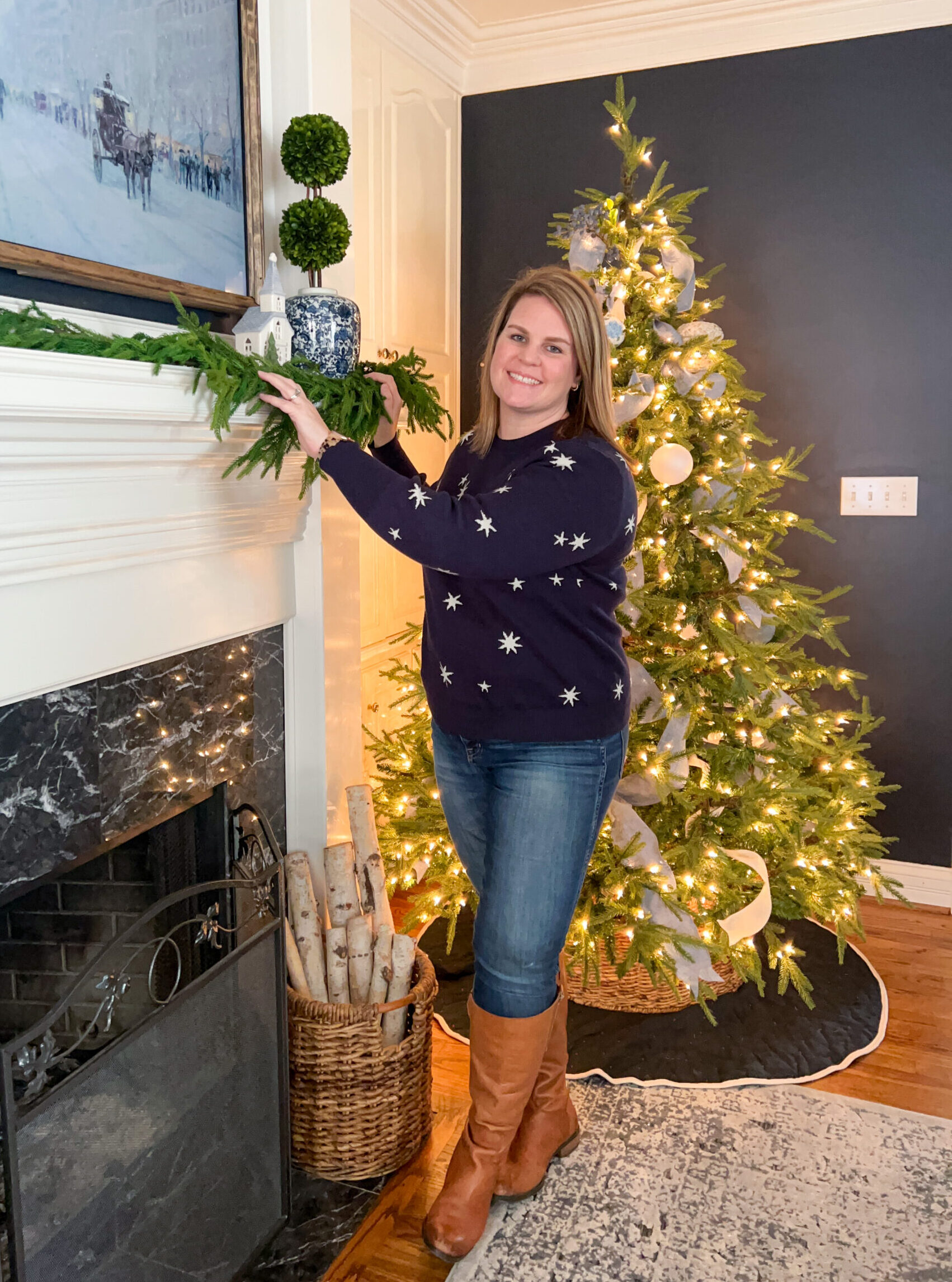 Shop My Favorite Tops:

I am wearing my normal size, XL, which fits great. I might *try* a larger size because I like things to be a little looser around my mid-section. But it truly fits so well, that I bet another size up will be too large.
Then I got the green and navy color block sweater in the collage below. It's so soft and looks put together while being so comfortable! The gray cable knit sweater is less than $20 and comes in a bunch of colors! I got it in green, but the red or gray could go festive or neutral.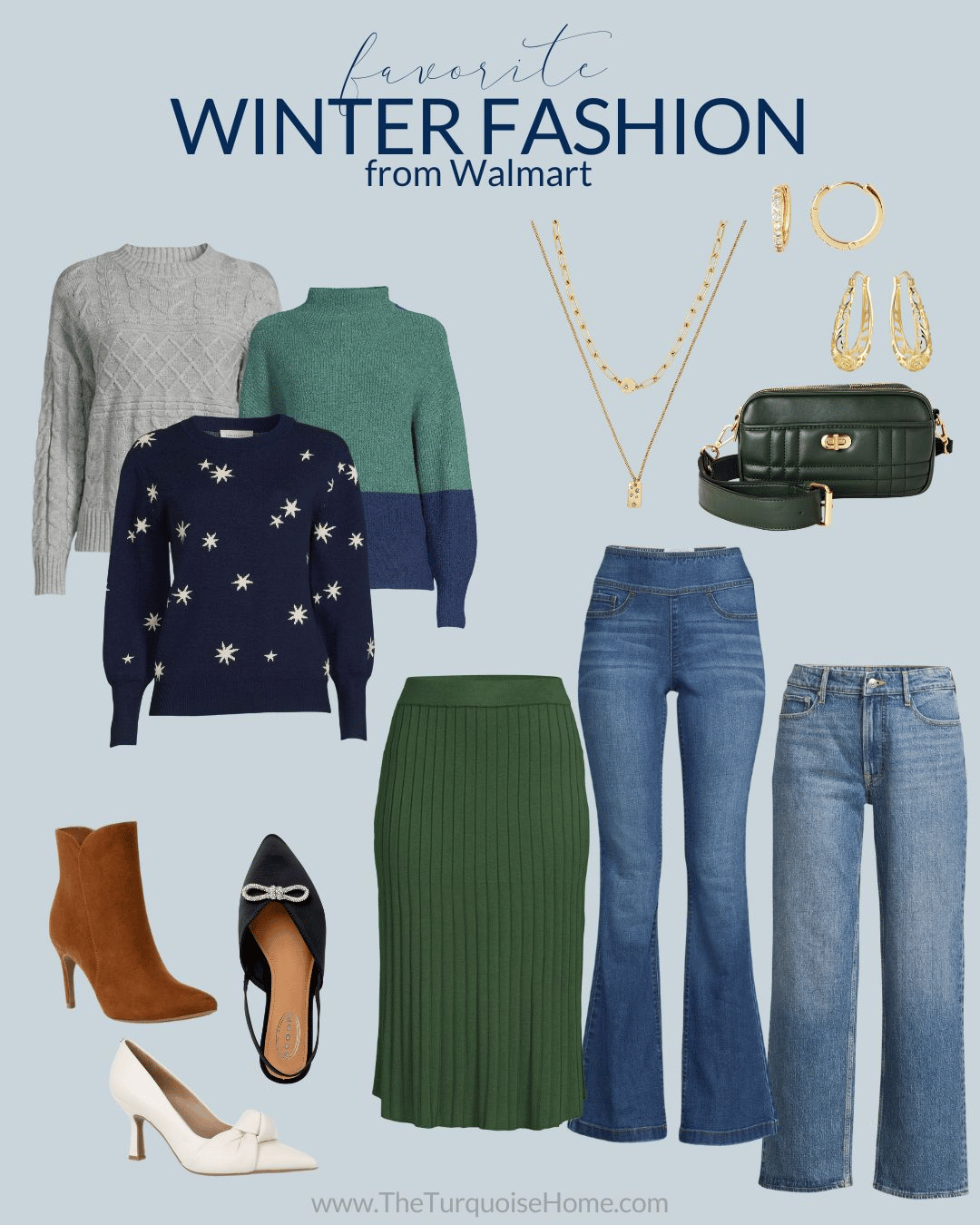 SOURCES: Gray Cable Knit Sweater | Blue and Green Color Block Sweater | Blue and White Star Sweater | 14K Gold Link and Curb Pendant Necklace Duo | Hoop Earrings | Filigree Hoop Earrings | Crossbody Bag | Super High Rise Flare Pull On Jeans | Pleated Midi Sweater Skirt | 90's Relaxed Jeans | Stiletto Ankle Booties | Knotted Pointed Toe Pump | Satin Embellished Slingback Flats
There are so many great shoe options and accessories, too! Really, you can get all of the cold weather essentials you need this winter at unbelievable prices: puffers, boots, sweaters, jeans and more!
I would love to hear about your experience with Walmart Fashion in the comments below! Have you tried them??