OK, so don't worry, you haven't stumbled on the wrong blog. While I don't normally write about my personal care routine, and stick to the home decor and DIY projects, I thought I would share some things that have been working for me recently with my hair, skin and nails.
I mean, we're all women, right? And we want to put our best foot forward. And that means taking care of ourselves and sometimes trying new things. This post contains affiliate links for your convenience. See my full disclosure policy here.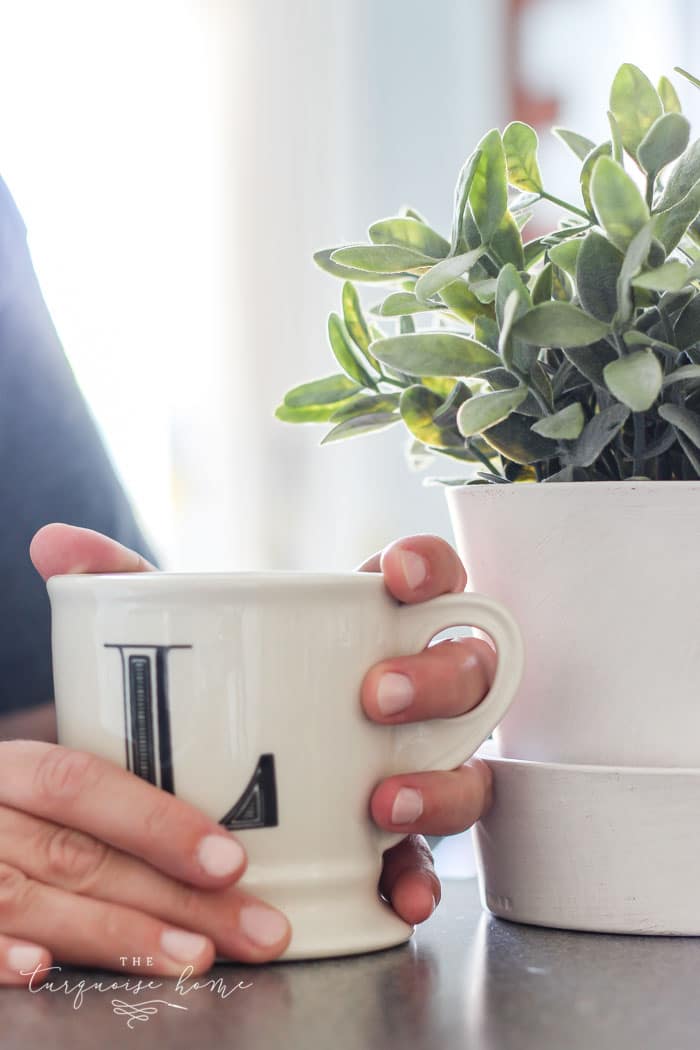 Find the cute monogram mug here.
It's so easy for me to just get into a rut with my personal care routine and not realize that I'm careening toward a cliff. I've been known to use the same product for years and years only to look up one day and realize it quit working for me a loooong time ago and I didn't realize it because I was just so used to using it. Have you been there?
My self-care journey is far from a place of "arrival" and more of a place of faulty, stumbling starter, but over the past 6 months I've taken steps to do a little more for myself.
And just a side note: if you know me at all, then you know that I'm a big fan of less toxins and chemicals in your home. I use an all-natural, toxin-free cleaner and am a huge fan of essential oils and homeopathics. But this post is not a chemical-free post. 😜 I use better, safer products when I can, but sometimes I still choose to use products that aren't. Just wanted to share so that you're in the loop and not wondering why I still use certain things when I love safer, less harmful products.
Hair Care Products I'm Loving
Let's talk about the locks! After I had my second daughter my hair pretty much revolted against me. I have had naturally wavy, fine hair my whole life. I've straightened it for years and years and used the same salon shampoo and conditioner since I was in high school. It all worked fine until after my second daughter was born and it revolted! My hair became really dried out and straw-like.
One thing I realized was that my hair straightener was a fake. Yikes!! I've since learned not to buy your hair tools from Amazon, because some third-party sellers are passing off faux tools! Instead buy them from a store like Target or Walmart. They don't sell fakes. So, I replaced my straightener with this one and I immediately saw an improvement. Quality hair tools are a must. I switched to this hair dryer, too, which has been amazing. It dries my hair super quick!
While my hair did improve after I got my authentic hair straightener, I still had somewhat dry hair. Like tangle city! I finally asked my hair stylist, Ashley, which shampoo and conditioner she recommended for hair like mine.
She pointed me in the direction of Pureology Strength Cure Shampoo and Conditioner. Y'all! It's amazing! I am in love with this shampoo and conditioner.
Ashley said that I would see a difference before I came back to her for my next appointment. But I saw a difference after the very first time I used it! I kept running my fingers through my hair because it was so smooth for the first time in years! I'll even go so far as to say it helps keep my hair from frizzing in the southern humidity. Seriously. Such a game changer!! I will be out and about and fully expect this huge mop on my head when I finally look in the mirror, but nope! Still straight as ever.
Skin Products I'm Loving
As you know, age isn't our skin's friend. Again, after I had my second daughter, my skin seemed dull and just sad. What is it with pregnancy!?! Maybe it's the hormonal changes, but it wreaked havoc on my skin. I had major breakouts each month and huge pores, the wrinkles were starting to appear quickly, too.
Just so you know, these products for my skin ARE some of my safer, toxin-free products that I love and use! Cannot recommend these two companies enough for being safe AND effective! 
I was introduced to BeautyCounter products last summer and I saw an immediate improvement in my skin when I started using the Nourishing Cream Cleanser every night before bed and the Nourishing Cream Exfoliator every few days. The exfoliator has to be my favorite skin product right now, because I can tell if I don't use it for a week. It really buffs my skin and makes it glow!
I've noticed so many less breakouts since using these two cleansers!
When I do still get a small breakout (usually hormone related), which isn't nearly as bad as it used to be, I use my blemish roll-on, which I made from essential oils.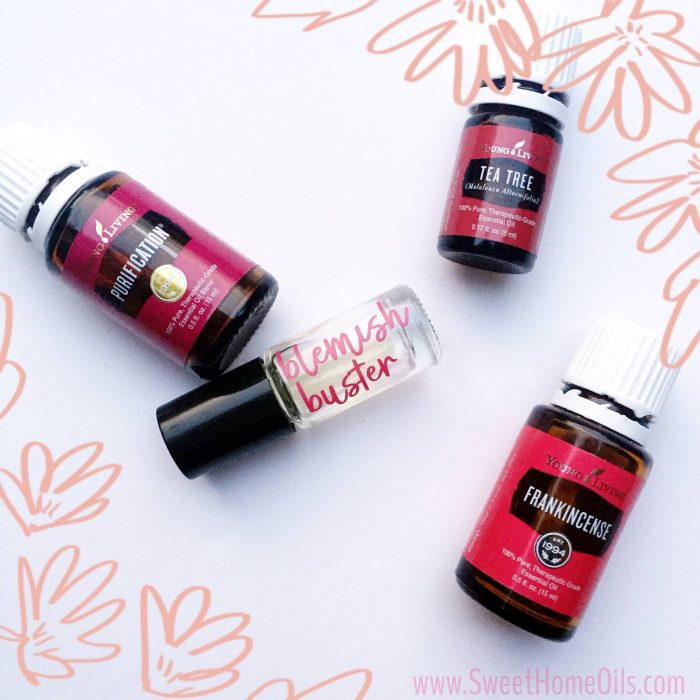 I grab a glass roll-on bottle and fill it with equal parts of Frankincense, Tea Tree and Purification oils. You can also add equal parts of jojoba oil to the mix if you want to dilute it some. But I seriously will roll this on a zit and it will be gone in a day or two. I love just love it!
And I only recommend buying pure essential oils from a reputable company, not just any old drugstore essential oils. You can see where I buy my EO's here.
One more thing! The wrinkles aren't too bad yet, but I've talked to several friends in their 40's who wish they had paid more attention to their skin in their 30's. I've been using this Rejuvenating Radiance Serum around my eyes and on my forehead under my daily moisturizer. I can tell a difference in the tightness of my skin for sure! And I know it's good for my skin with the vitamin C and algae.
Nail Products I'm Loving
I decided at the beginning of the summer that I was going to treat myself to pedicures all summer long. Do you like to have nice looking feet? I do, but I have definitely let this care routine go to the wayside for several years. I would give myself home pedicures and manicures, but they never lasted long and didn't look very good.
Also – I never liked getting professional manicures, because they hurt! But like anyone else, I like to have nice looking nails, but without the pain, please.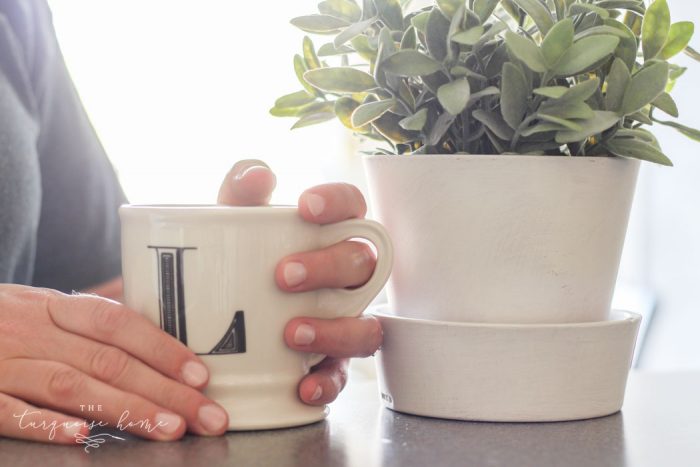 Recently I was ecstatic to find a good way to give myself a manicure without having to go to the salon. It looks really good, and lasts for weeks! I've had them last a couple of weeks without chipping. The nail just grows out and needs to be refreshed.
Here are the steps I've been using for an At-Home Manicure:
Shape and file your nails
Apply Julep Vanish Cuticle Softener and Remover and then push back cuticles using a cuticle pusher. Trim stubborn cuticles with a nipper.
Buff your nail bed (kind of like sanding before painting) to remove any ridges or leftover cuticles. Then wash your hands!
Apply OPI's Bond Aid to really set your nails up for adhesion
Apply Essie's 3-Way Glaze as bottom coat
Use Essie's Gel Souture nail polish to paint your nails the color of your choice. I used Fairy Tailor 40. Use 2 coats!
Finally, apply the top coat: Essie's Gel Couture Top Coat
You'll want to give the bottom, polish and top coats adequate time to dry. Don't rush them! And you will end up with gorgeous nails without the price tag or the wait time. And for me – no pain is always a win/win!
There you have it! Hopefully some of these tips help you to take better care of yourself and to show yourself some love!
What are your favorite routines or products that help your hair, skin and nails? Please share in the comments!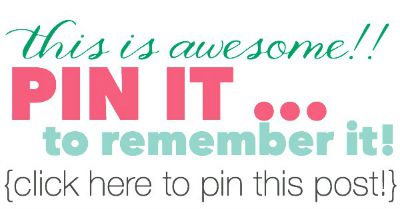 Get Instant Access to my Guide to Customize Your Home on a Budget
Grab your FREE guide for 10 Ways to Customize Your Home on a Budget: simple projects to transform your home from builder beige to a home with character and charm!