The Best Spots in Franklin Tennessee | The Great Southern Road Trip
Discover my favorite spots in Franklin, Tennessee from a native who grew up in the heart of Middle Tennessee.
I'm a southern girl through and through, but more specifically I'm a Tennessee girl at heart. Both sides of my family have long-lived in Tennessee and I am a University of Tennessee graduate.
I love the Volunteer State. My blood runs orange. The whole she-bang. And even though I currently live next-door in Alabama, I will always and forever be a Tennessean.
But not only was I raised in my favorite state in the union, but I grew up in Williamson County, the home of horse farms and country music stars. It's like Pleasantville here.
Most southerners that I run into have at least heard of Franklin, Tennessee. And many reactions that I get when I mention the name of my home town elicits a response like: "I LOVE that place! It's so cute!"
And it is, so so cute.
It's the epitome of southern charm and historic character.
Downtown Franklin has an old world charm, but it's modernized as well. It's come a long way since I was a teenager and we went cruisin' around the square and the Sonic parking lot – and then back again. Today the downtown area has some of the best shopping and eateries. If you're vacationing there, these are a few of my favorites.
A Local's Favorite Spots in Franklin, Tennessee
Favorite Shop for Trendy Southern Gifts: Tin Cottage, 334 Main Street, Franklin, TN 37064 
Y'all! If you love trendy southern decor and gifts, then this little shop with be your heart's delight. If I could have packed it all up and brought it home with me, I would!
This is their old location. They've since relocated to Main Street! Even better!! And still one of my favorite stores.
Those Primitives by Kathy tea towels are one of my favorite things! I bought 3 of them!
Favorite Local "Nashville" Shop on Main Street: White's Mercantile, 345 Main St, Franklin, TN 37064
I always feel like I'm walking into the local general store when I walk into White's. I love picking up little seasonal plates for my china cabinet here. The old fashioned kids toy section in the back in great, too!
Favorite Lunch Date: Gray's on Main, 332 Main St, Franklin, TN 37064
Originally the Gray Drug Co. pharmacy, built in 1876, this restored 3-story victorian building is home to delectable dishes and live music.
I've eaten at Gray's for lunch a few times over the years and love it! I share some of my favorite dishes below, some of which are no longer on the menu. I highly recommend the pimento cheddar biscuits for the table!
Fried Pimento Cheese Balls in Pepper Jelly Sauce at Gray's on Main
Shrimp and Grits at Gray's on Main
Pear Pizza at Gray's on Main (I SO wish this was still on the menu.)
Favorite Pastry: Five Daughters Bakery, 230 Franklin Rd, Franklin, TN 37064
The Meeks family, which includes – you guessed it – 5 daughters, opened this delicious bakery back in 2015. Its home store can be found in the famous Factory at Franklin shopping mall. Their 100layer donuts, made with the finest ingredients, are slap yo' mama good!
Triple Vanilla Donut and Strawberry Lemonade Donut from Five Daughter's Bakery
Favorite Hidden Gem: P.D.'s, 119 S Margin St, Franklin, Tennessee
This shopping emporium is off the beaten path in an inconspicuous building with no markings. There's no sign out front. You won't know you're there until you get to the front door and find a handwritten paper sign in the window with the name and hours of the establishment.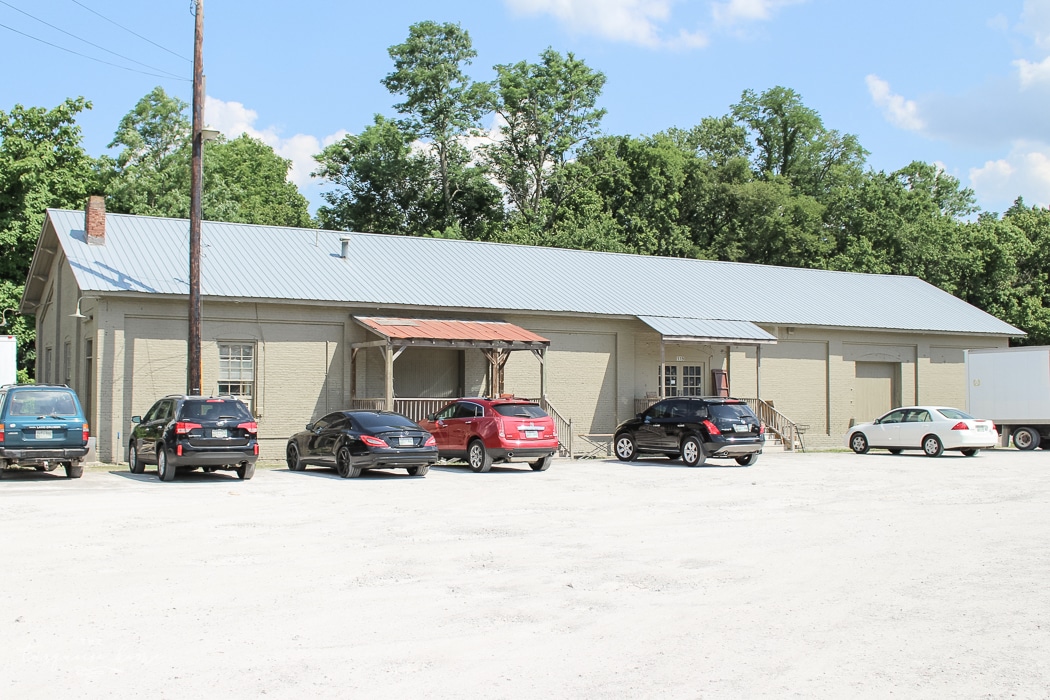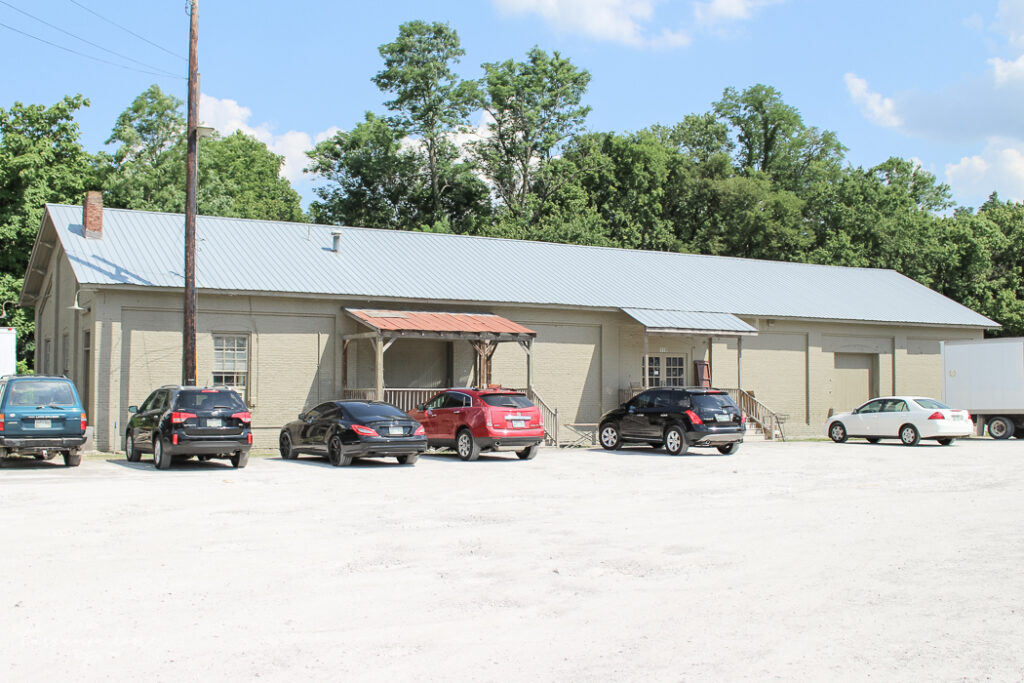 But once inside you'll find yourself in a Mecca of sensational home decor finds! I try to stop by anytime I'm in town during their open hours!
Favorite Ice Cream in Downtown Franklin – Kilwins, 405 Main St, Franklin, Tennessee
Toasted Coconut and Marsh-Mallow S'more Ice Cream from Kilwins
Favorite Place to Buy Antique Decor: City Farmhouse, 230 Franklin Rd, Franklin, Tennessee
---
I sure hope you enjoyed this little tour of some of my favorite spots in my hometown of Franklin, Tennessee. I still enjoy visiting as often as I can since my family and dear friends still live in the area. While I may not live there still, it feels like home to me.
More Posts You Will Love: