It's the time of the year to get organized and the new year offers a fresh start and a clean slate for my whole life. Well, not really my whole life, but it feels like it! The week between Christmas and New Year's is when I throw stuff out, like multiple trash bags full of stuff, and donate everything else. I can hit the restart button in life and I love how freeing it feels!
I also take this time to set goals and determine how I want my year to look and feel. I have been intentional for the past several years with goal-setting and being more organized each year. A huge part of taking charge of my daily life and organization is my daily planner.
The last couple of years I've used a paper planner to keep track of my to-dos and responsibilities. I love digital products as much as anyone else, but for me I need to have a physical, in-my-hand agenda to keep track of everything. This post contains affiliate links for your information. See my full disclosure policy here. 
I prefer to have a planner with a monthly layout and then also daily pages with a place for my to-do list and a place for my schedule. I have used the Emily Ley planner for the last 2 years and I have a new one ready to go for January 1!
You can read more about my #1 tip for making my to-do list more effective here. It's so simple, but it works for me!
Like I said, I use the Emily Ley Pineapple Daily Simplified Planner. This is the one I'll be using this coming year …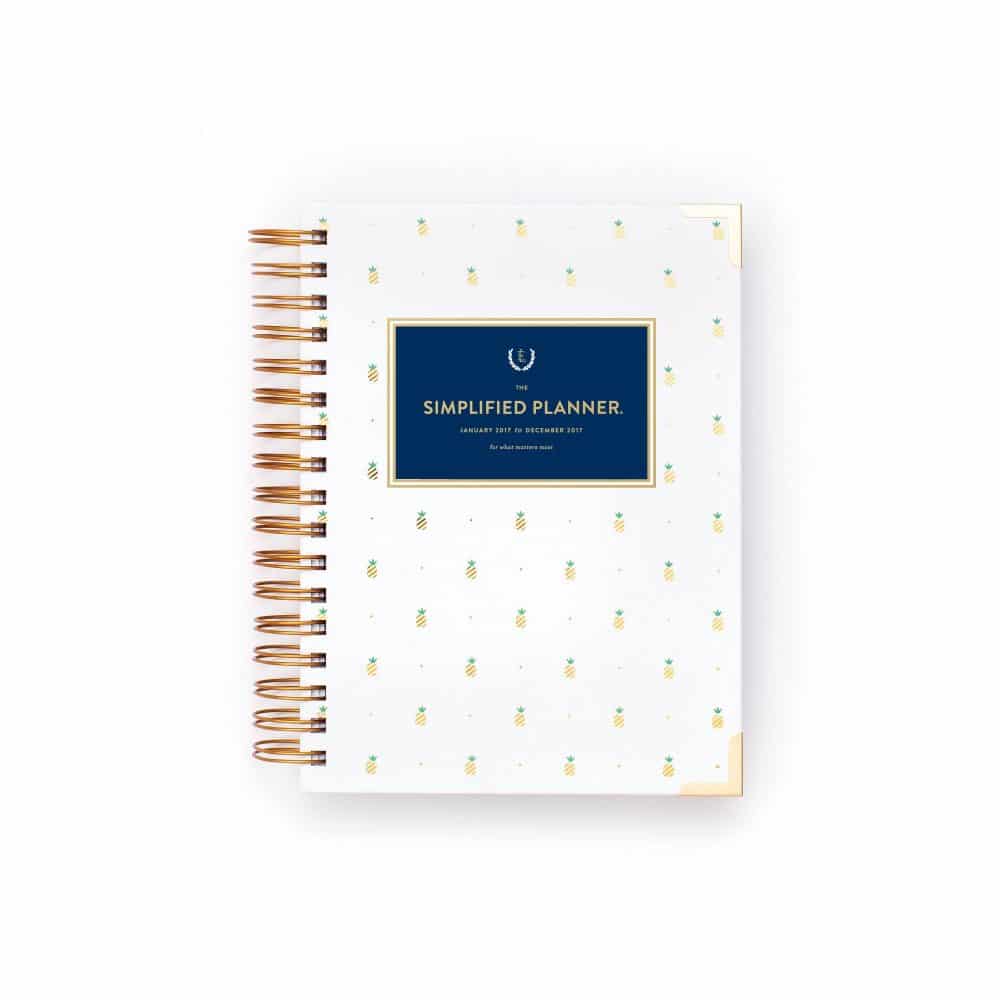 Here are the inside daily pages, which are just like the title says: simple. I love that there's a place for your to do list, your daily schedule, dinner and notes. That's it! I love the pops of color and the quotes on every other each page. It's just perfect (for me) and not overwhelming for what I need in this season of my life. I don't need 11 boxes to fill out each day, just a place to keep up with daily list.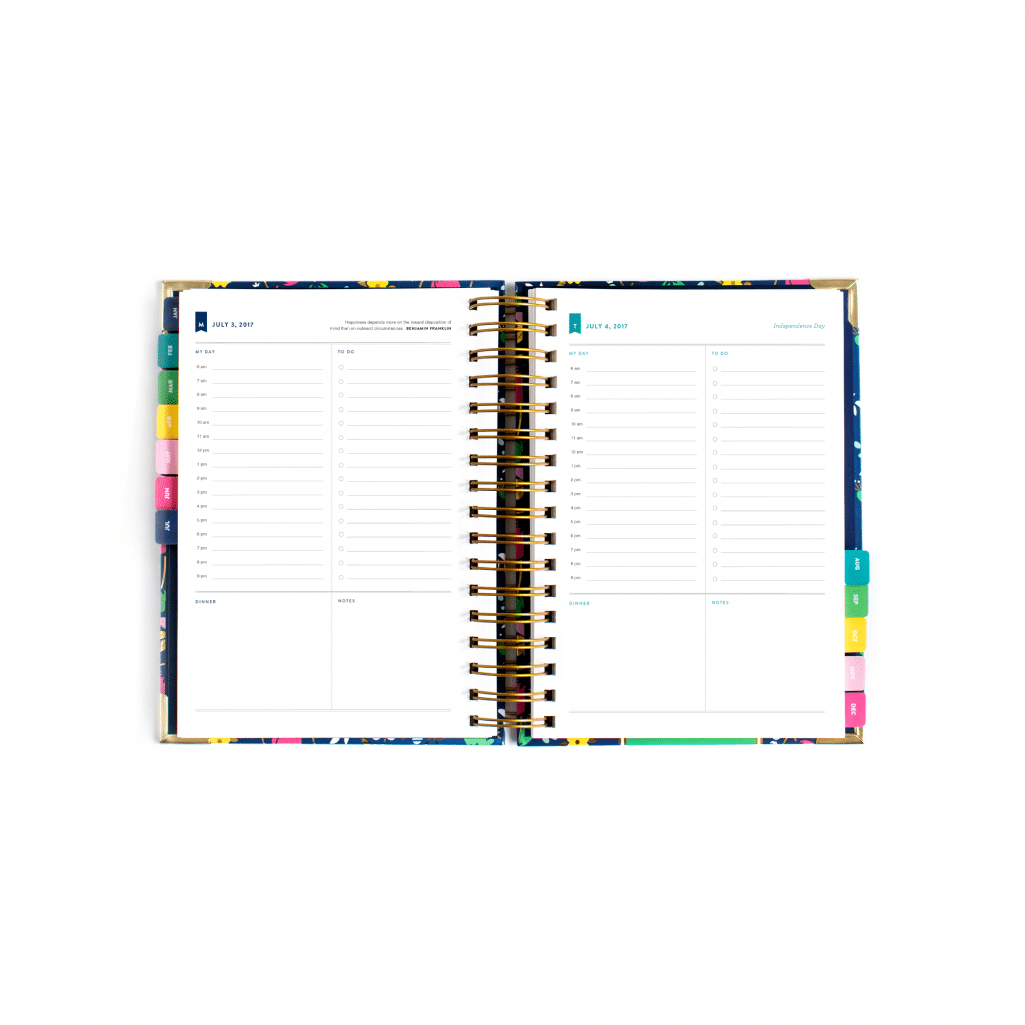 I'm not an avid planner, as in I don't fill up every slot of every day, 7 days a week. But I know that if I want to get done the things that need to get done, and I don't forget something, then I need to write it down and keep it close by.
And let me just say this.
If you're going to purchase a planner, then buy one planner. Don't buy 3 planners and try to make some complicated system. That is just a recipe for defeat and then you'll feel like a failure and give up on all of it.
Purchase one planner. Commit to writing down your to do list and any appointments for the next day the night before (or earlier). And then go over your weekly schedule every Sunday evening. Don't make this something fancy. You'll be much more likely to succeed if you do one thing and stick to it over time. 🙂
More Daily Planner Options
In my search for the perfect daily planner, I've come across several that may be perfect for you! Some of them I've tried and some of them not, but you choose which one fits your needs perfectly!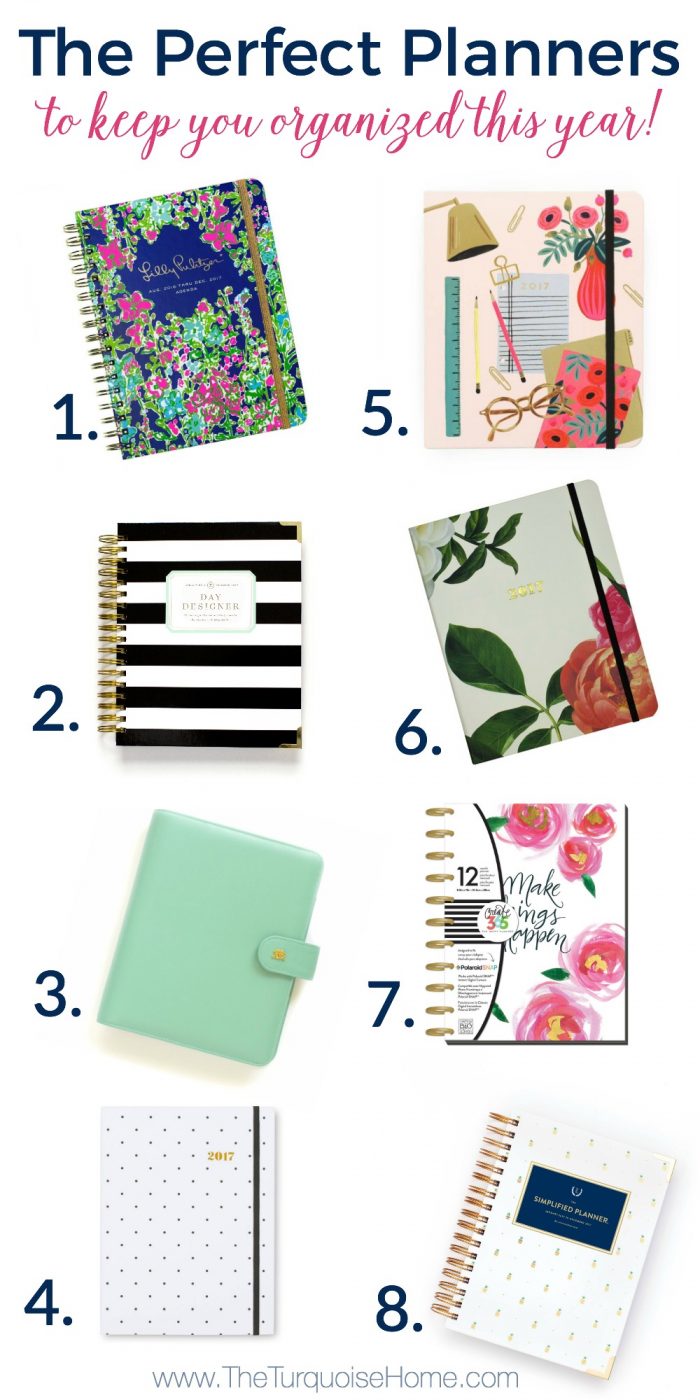 Happy Planning!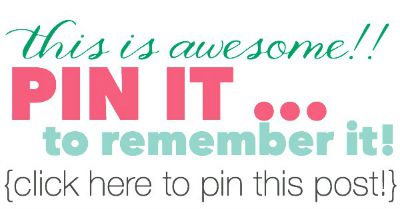 SaveSave
SaveSave
Get Instant Access to my Guide to Customize Your Home on a Budget
Grab your FREE guide for 10 Ways to Customize Your Home on a Budget: simple projects to transform your home from builder beige to a home with character and charm!