Organizing: Miss A's New Closet System
Hello new year! And the time for all things organization, de-cluttering and cleaning. We all do it, right? We go into the new year ready to get rid of all of the junk in our homes and lives and organize it all! (Whatever the time of year, please feel free to join my "30 Days to Less of a Hot Mess" Challenge!)
I haven't talked about this much on the blog, but I've been doing some major organizing over the past few months. I was too busy talking about Fall and Christmas and getting ready for baby here on the blog, but behind the scenes I was an organizing (and de-junking) fool!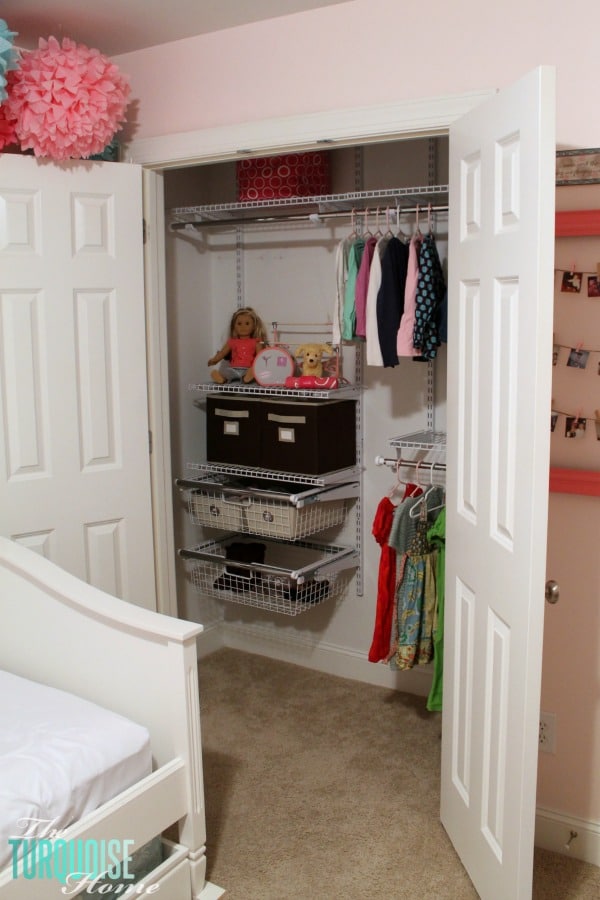 My junk room, which was full of home decor items and just a variety of random things, has been turned into a nursery, so I had to DIY some storage in the guest bedroom closet to house all of my home decor items and crafting supplies. We have some great closets in this house, but most of them just came with the one wire shelf at the top. That means tons of vertical space goes to waste.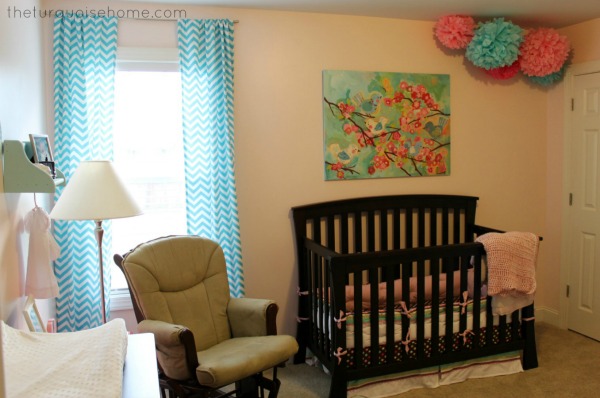 I've been wanting to install a closet system in Miss A's closet ever since we moved into our home. She has two wall closets on one wall of her room. And until now neither one has been utilized or organized very well. We have toys in the bottom of both, clothes hanging in both and random things stuck up on the top shelves.
Yes, I just threw open the doors of my daughter's closet and took a picture of it for you to see. #noshame #wemayhaveahangerproblem
(You may notice that you can see a bit of the big girl bed in there now instead of a crib. I still need to buy some bedding for her before I reveal the new look completely.)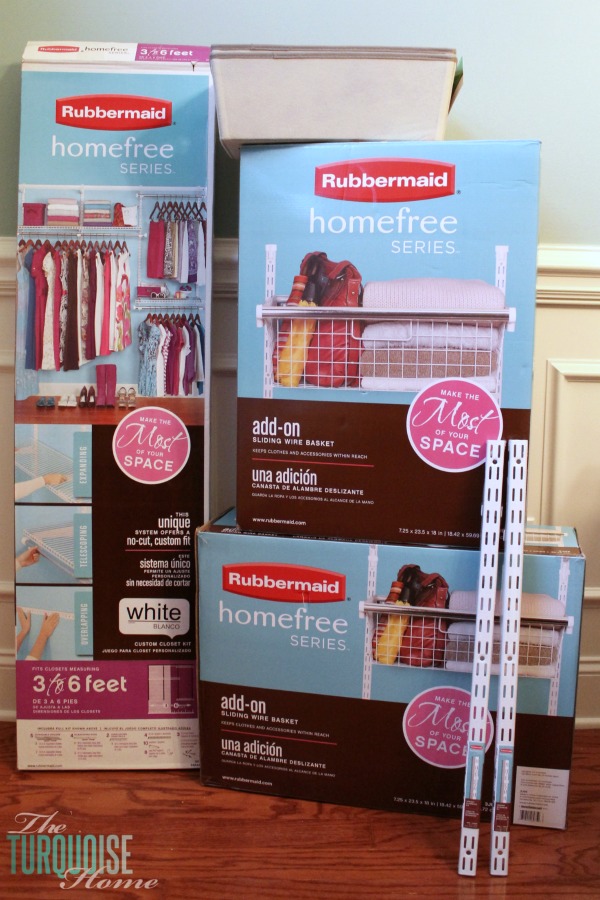 So, over Christmas break, I went to Lowe's and got one of these Rubbermaid HomeFree Closet Systems for one of her closets. I've decided to designate one closet for her clothes, freeing up some room in her chest of drawers. (I'm designating the other closet for toys, but I'm also moving some toys to the dining room, which I plan on making a play room.)
I also picked up two add-on drawers and two upright extension rails. I wanted to put the drawers down low for Miss A to be able to reach some of her clothes and hopefully dress herself.
Is it weird that I've always wanted drawers in my closet?? 🙂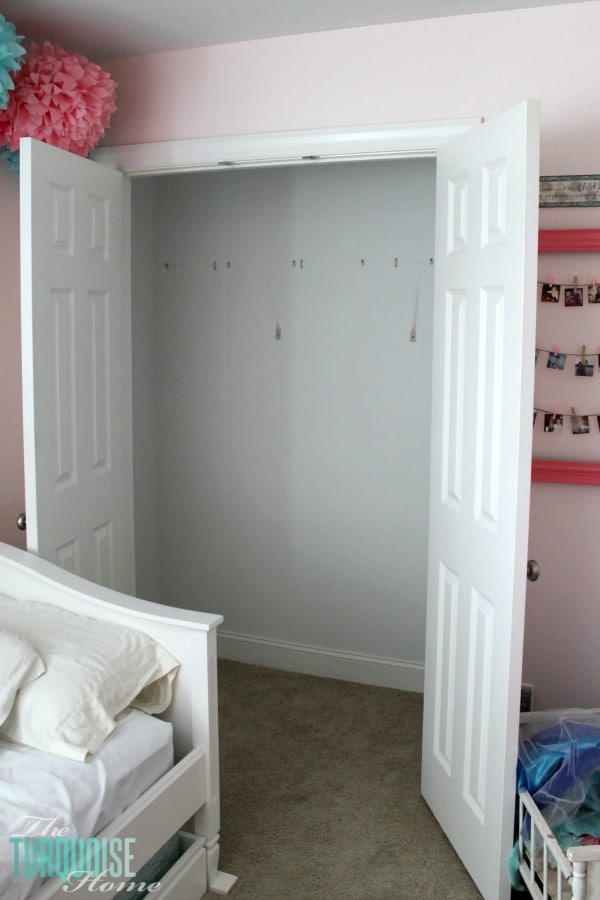 OK, so I started by cleaning out the contents of the closet and taking down the old wire shelf. If you've never taken down a wire shelf that is anchored to the wall directly, then I highly recommend googling how to remove them. I have made some rather large holes in my walls in the past taking them down without doing it correctly. But you can remove them without doing quite so much damage. Trust me on that one.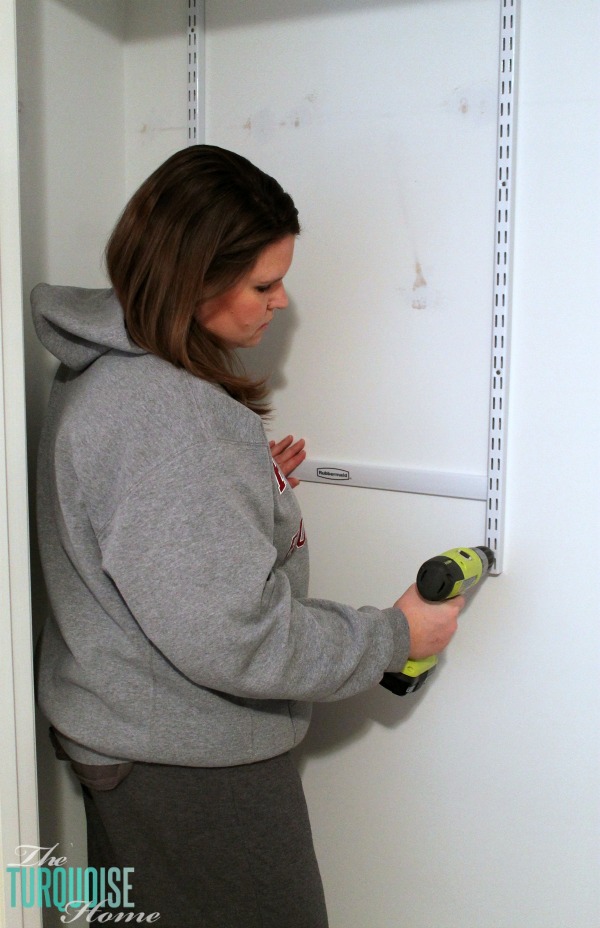 I loved that this system is made for different sized closets, which means there's no cutting and the track system allows the telescoping rods and expanding shelves to be reconfigured easily. As Miss A grows and her needs change, or if we change the function of this room entirely, the closet system can be changed as well. Love that!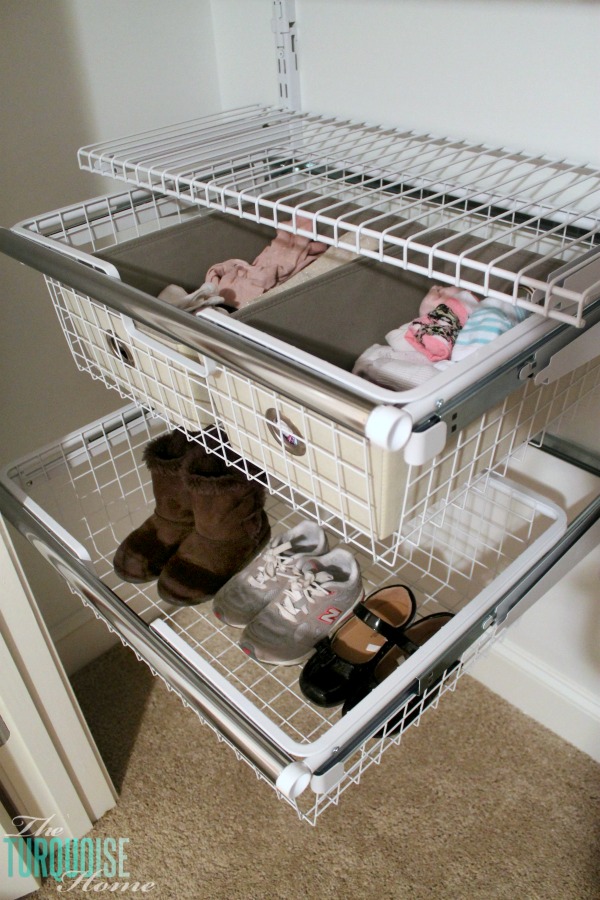 Since my closet is 6 feet wide, I purchased the 3 to 6 foot wide system. But there are also systems for 4 to 8 foot closets and 6 to 10 foot closets. I seriously considered buying the 6 to 10 foot organizer system, but I'm glad I bought the smaller system because I don't know where I would have put all of those shelves and rods! The 3 to 6 foot system was plenty big for my 6 foot closet.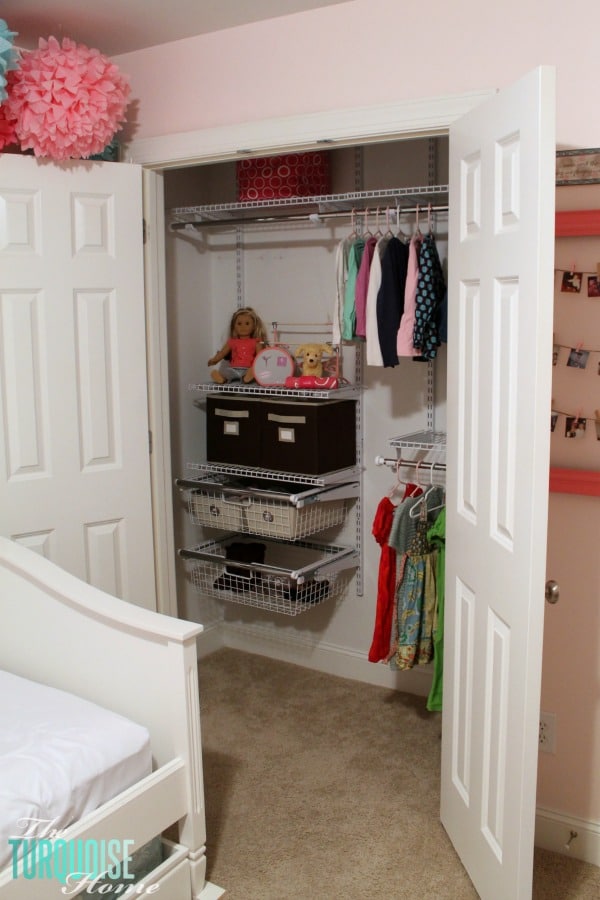 It was very easy to put together. Hanging the top rack and the vertical rails took the longest time, but they were easy to install. Once they were in place, adding the shelves, rods and baskets was a breeze.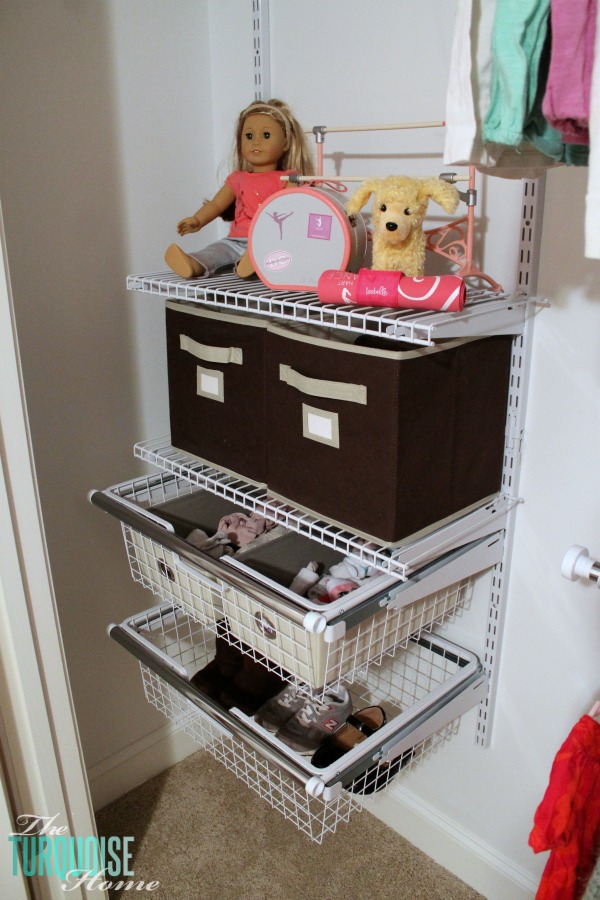 And best of all, Miss A can now reach her socks, underwear, tights and shoes easily. And I can keep the clothes I want her to wear that week on that bottom rod where she can reach it all herself. She says her new closet is "perfect" and loves picking out her clothes herself. LOVE some 4-year-old independence around here, especially with new baby!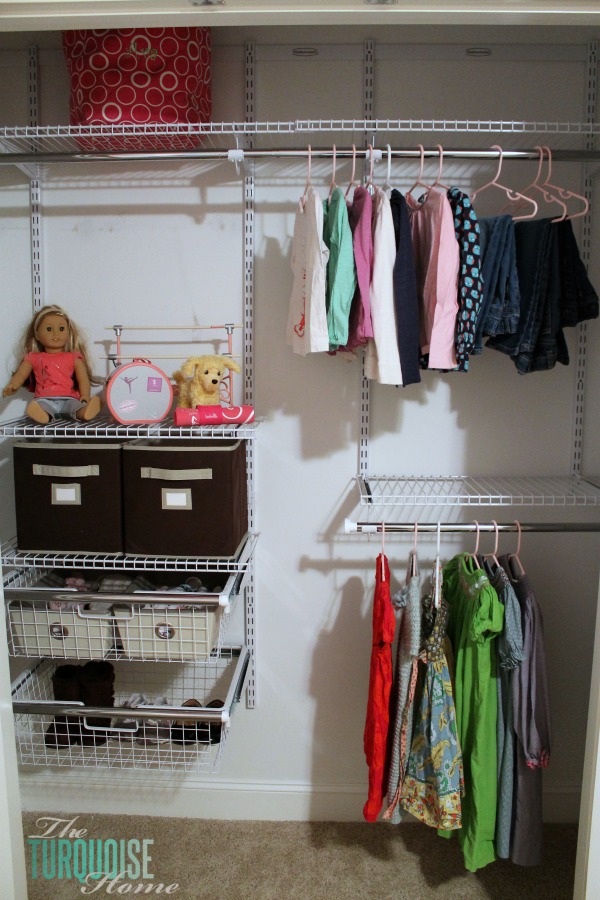 The organization, use of previously wasted space and de-cluttering doesn't hurt either. As you can see there's plenty of storage space still up there on the top, as well as plenty more hanging space. It will all be put to good use!
More Posts You Will Love: