DIY Flower and Moss Letter Art
This sweet flower and moss letter original appeared in Baby G's gallery wall. It's such an easy DIY and I love the final outcome.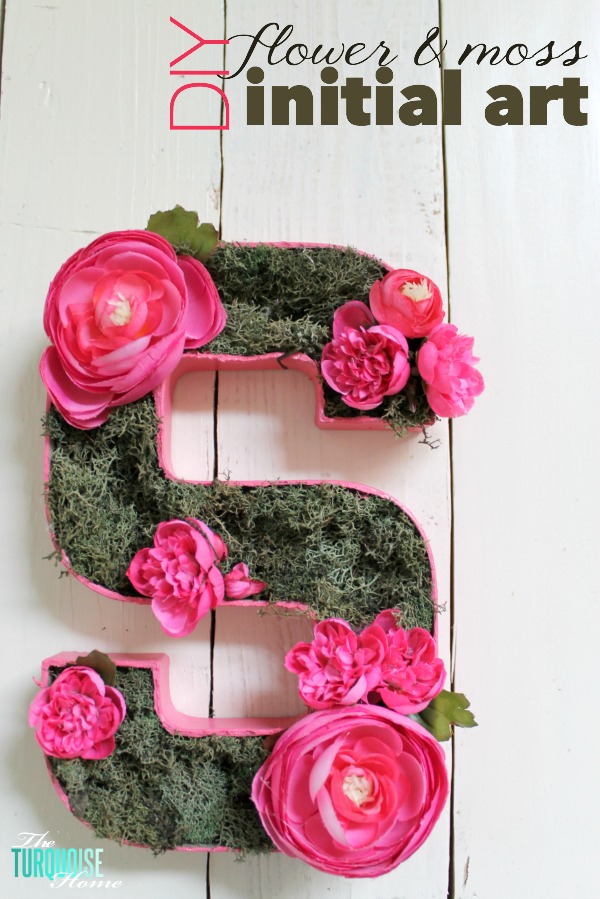 Originally I thought I was going to make it out of flowers only, but you'll see why I changed it in a bit.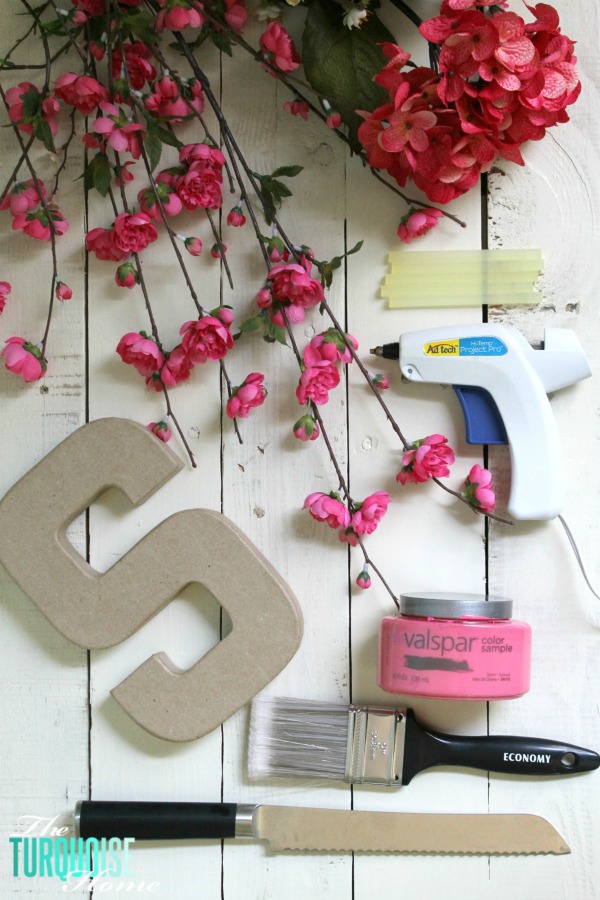 OK, what you'll need:
Paper maché letter (or here)
Flowers (probably of the faux variety)
Glue gun and glue sticks
Paint
Brush
Serrated knife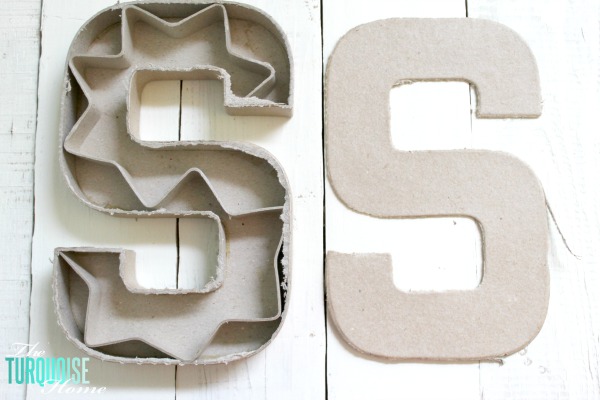 You'll start by cutting the top off of your paper mache letter. I used a bread knife from the kitchen and it worked great! Once I got under one edge, it was easy to cut it off the rest.

Throw away the paper inside and you can toss the "top." You can see where some of the edges were not perfect, but I pulled those extra pieces off later.
Now, paint the outside of your letter form. If I had to do it over again, I would paint the sides on the inside as well.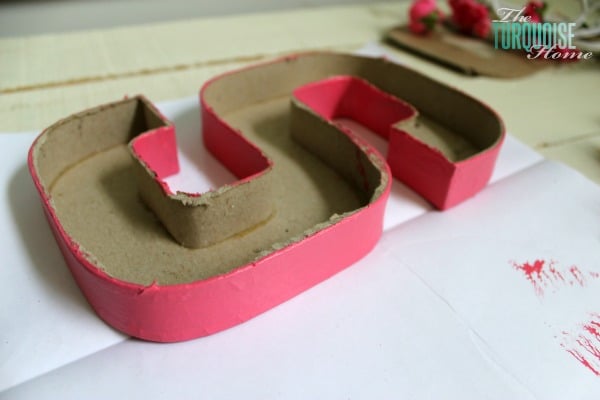 I was just planning on putting flowers inside the letter and hot glueing them down to fill it up. But I quickly realized that I needed something underneath the flowers to "hide" the bottom. So, I grabbed some moss in my craft closet.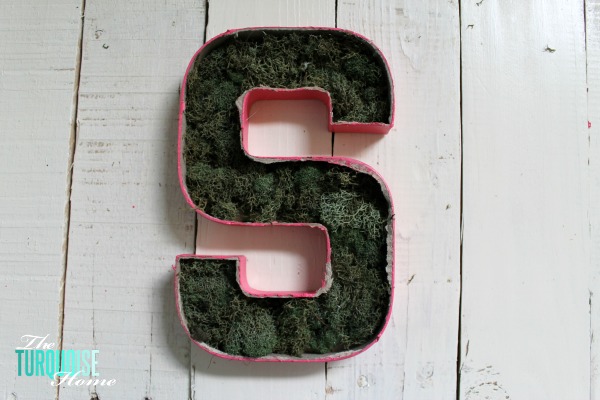 I just used my glue gun to attach it to the bottom of my letter.
Then I started adding my flowers and realized that less is more! I liked the moss and a few flowers attached here and there, but not all over the place.
And I found that I needed to paint the top rim of my letter. And remove some of that extra paper along the rim. Annnnndddd… attach more moss up the sides of the letter.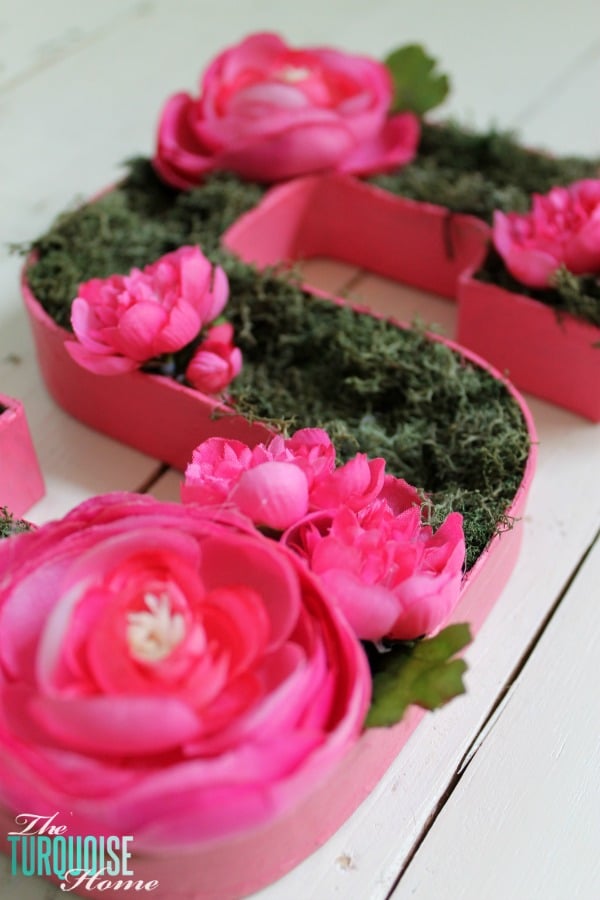 There were so many little winds and turns throughout this simple project. But it all worked out and I think it turned out better in the end than I ever imagined it would!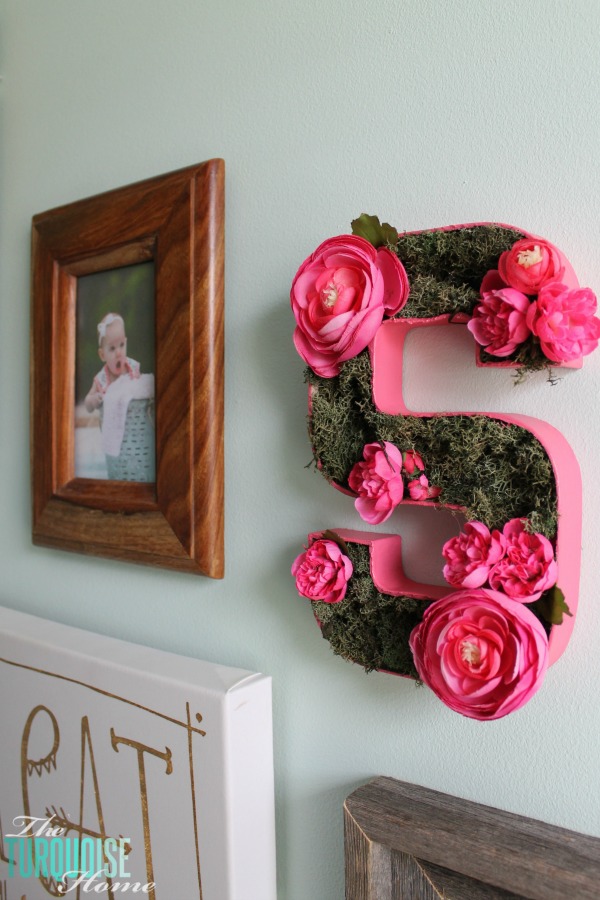 Do you think it's perfectly darling?? I just love it!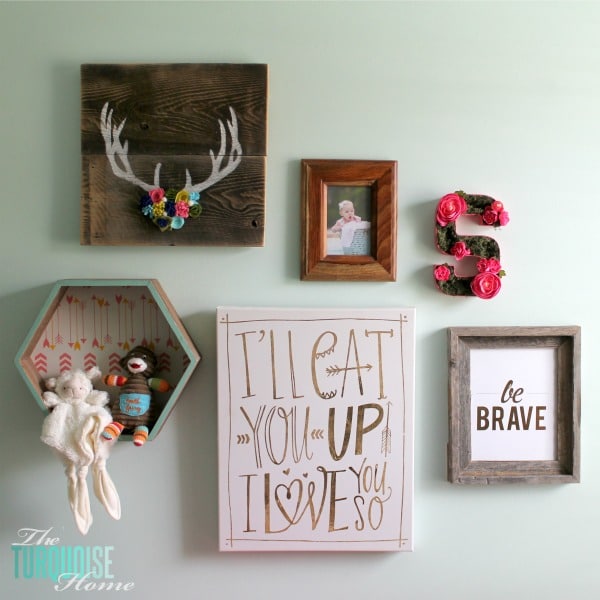 See all of the details of the baby girl's woodland nursery wall gallery HERE.
Thanks for stopping by! Have you done any simple and cute crafts lately?
More Posts You Will Love:SaveSave