DIY Rustic Snowman Door Hanger
Make an adorable DIY rustic snowman door hanger! It's always fun to get my hands dirty with some paint and power tools! It's also fun to do a quick project that gives an instant gratification, don't you think?
Are you ready to see how my Rustic Snowman Door Hanger turned out?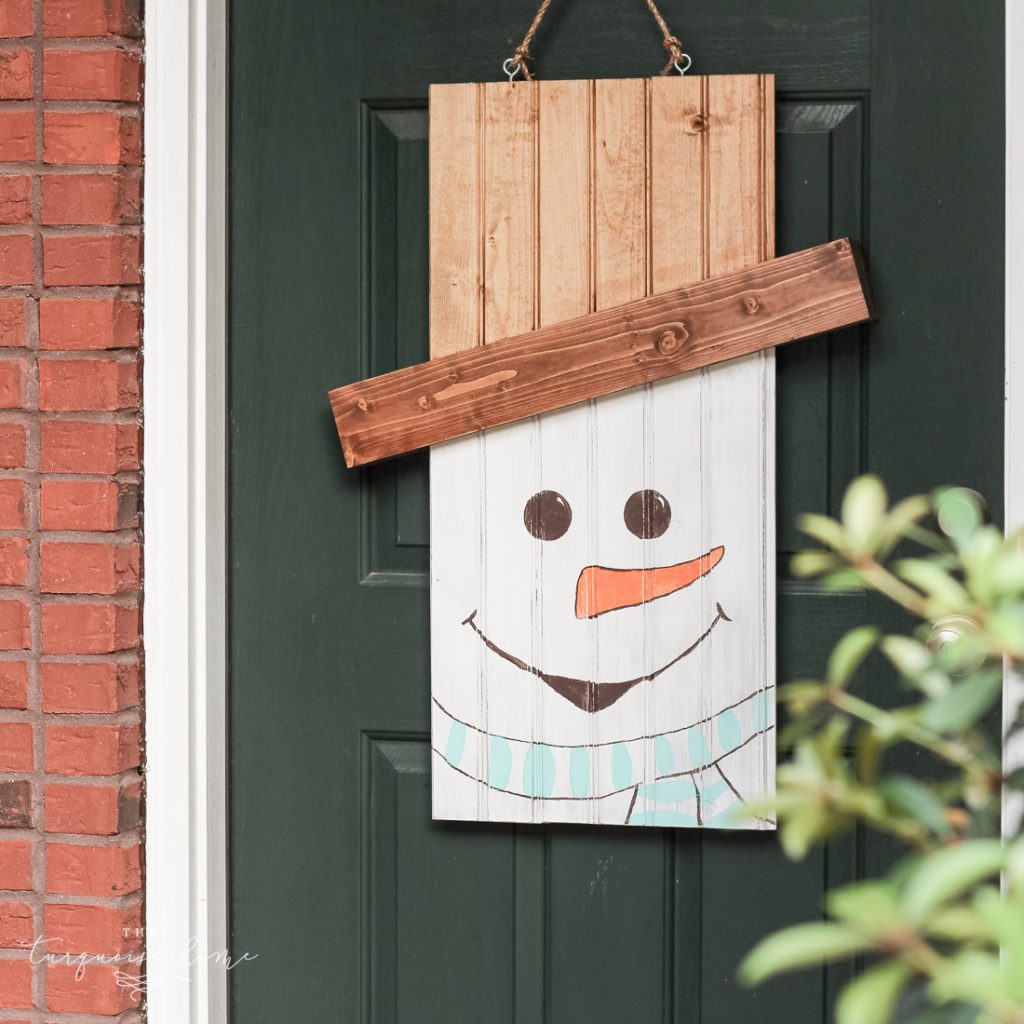 Don't you think he's a cute little man standing guard at my door with his dapper turquoise striped scarf? I think so!

It's time to start thinking about decorating for the upcoming season, so you'll want to check out the Home Depot #DIHworkshop information below to make your own!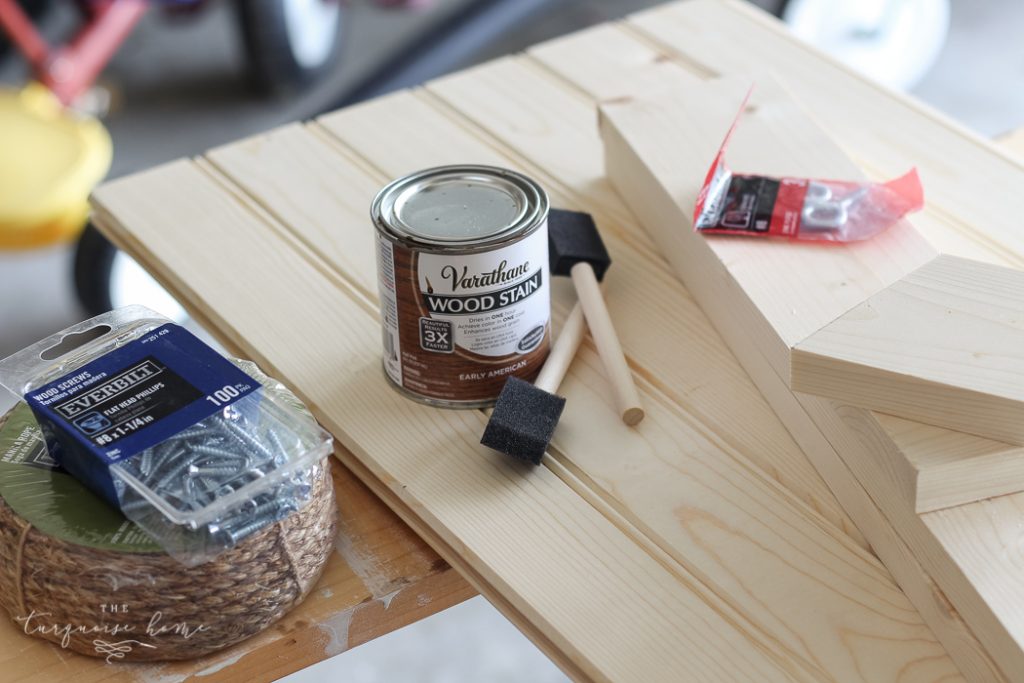 I was given the instructions to make the door hanger, but I could customize it how I wanted to! I knew I wanted a snowman because it transitions through Christmas and into winter. I'm always thinking about how to decorate for winter and not just the holidays. 🙂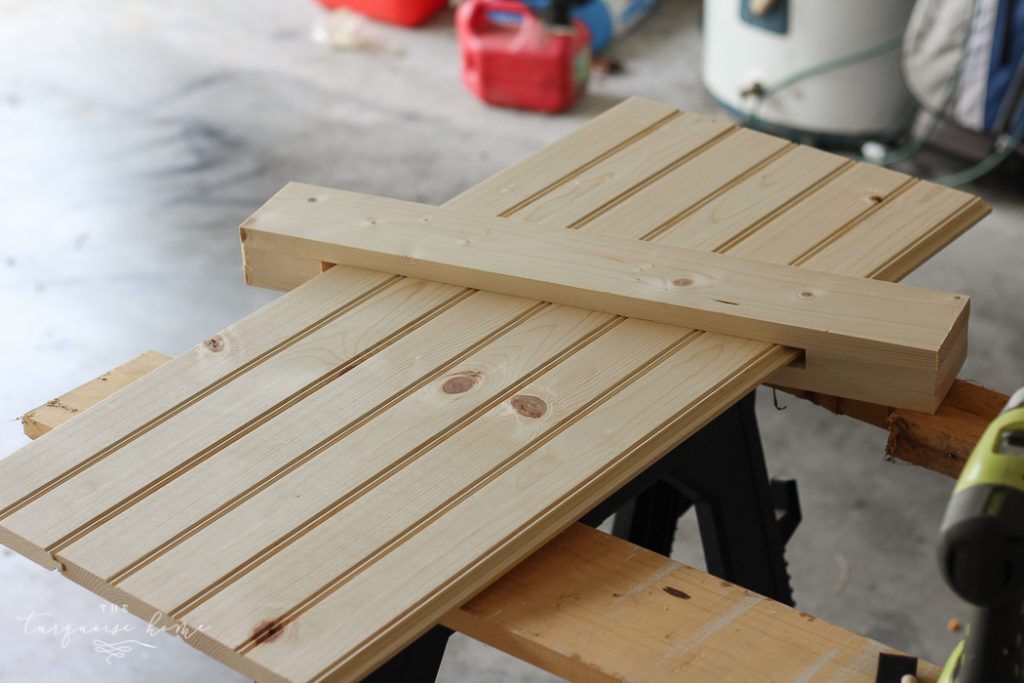 I stained his hat two different stain colors: golden oak for the hat and early american for the brim. I also stained the face in Early American and painted over it with white chalky paint. I wanted to distress the face a little bit and let the stain come through behind the paint.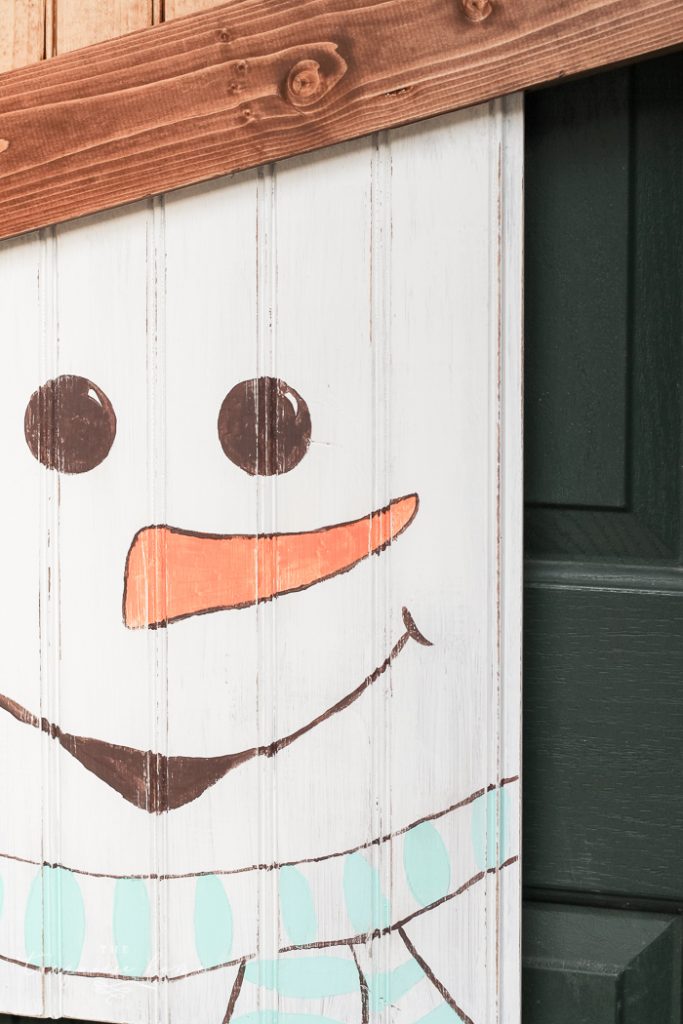 I'm more of a traditional girl, so the transitional snowman face is my favorite. I also had to add a turquoise striped scarf to my little man. It gets cold out there in the winter! (Not yet here, though. Today it's in the 80's – again!)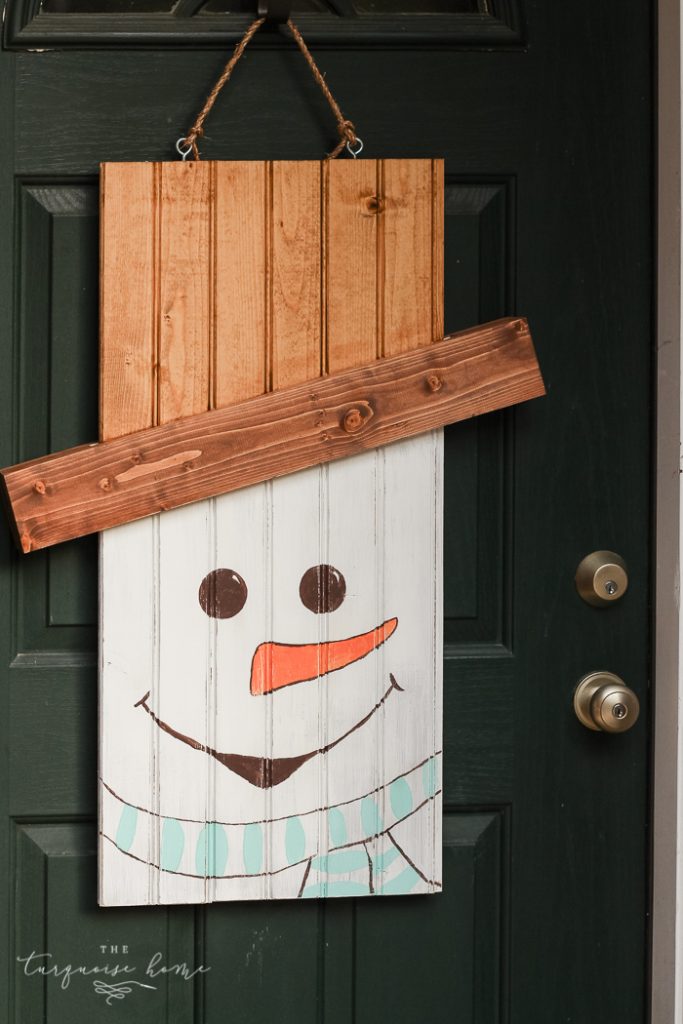 Isn't he so cute?