Tissue Paper Stained Glass Valentine's Kid Craft
This tissue paper stained glass craft is so cute and easy for Valentine's Day!
As a mom of two little girls, the need arises on occasion for a fun kids craft. I'm a room mom this year in Kindergarten, so these little kid-friendly crafts sure do come in handy.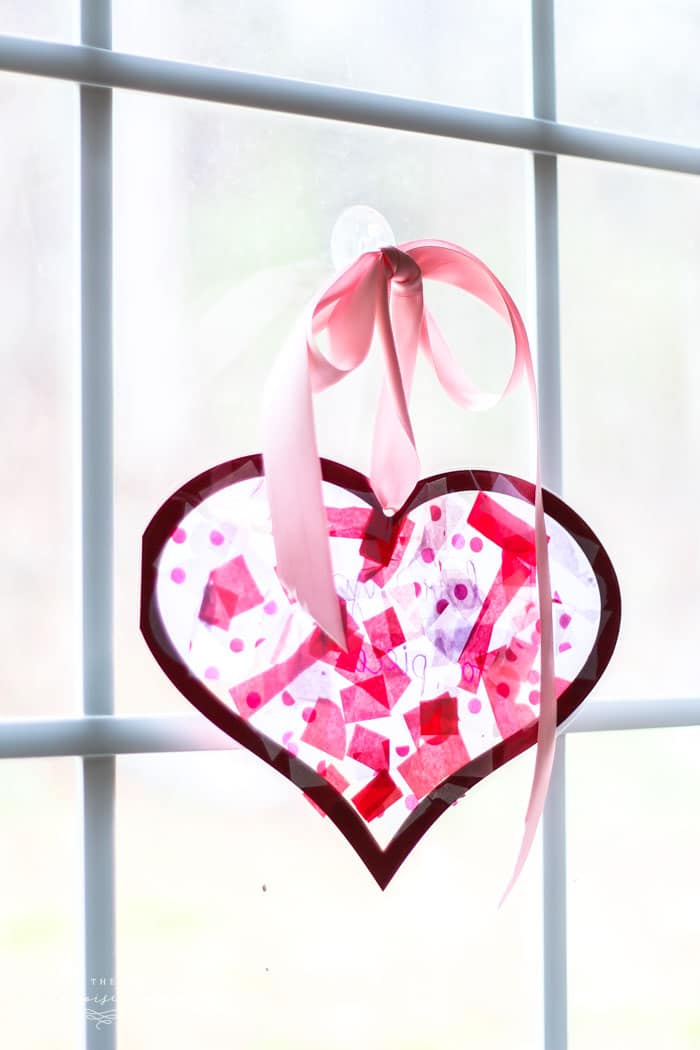 And my girls both love it when I make something for them to do at home, So, hopefully you can use this idea, too, with a child, grandchild or friend!
What You'll Need for a Tissue Paper Stained Glass Craft
Tissue Paper 😊 (in any color of your choice)
Single-Sided Laminating Sheets or a laminator. If using the laminating sheets, you'll need 2 sheets per project
Cutter like a Silhouette or template with scissors
Scissors (craft scissors if kids will be doing this part)
Hole punch
String or ribbon
How to Make a Tissue Paper Stained Glass Craft
1. Cut out Heart Shapes. You will need 1 heart for every project you're going to complete.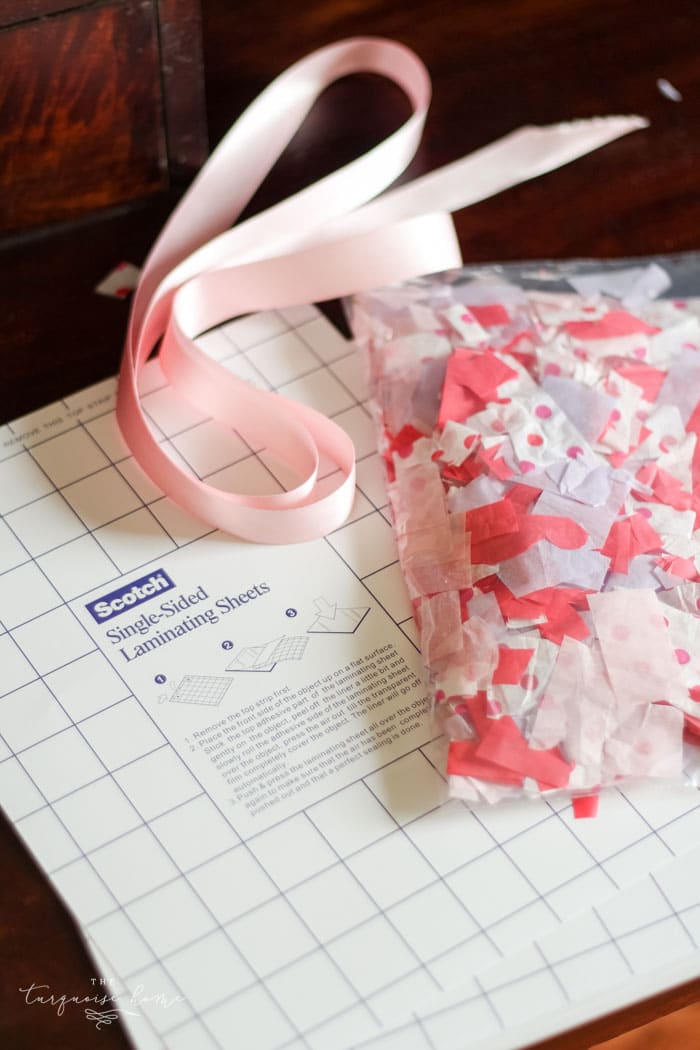 2. Cut the Tissue Paper. Decide which colors you want to use and then cut the tissue paper up into small squares.
3. Peel off the backing of one single-sided laminating sheet and place the heart outline down on the sheet.
4. Sprinkle the tissue paper in the middle of the heart. The laminating sheet is obviously sticky, so it'll keep the tissue paper in place. And if kids are doing this part, then I'm sure some of the tissue paper will land outside of the heart outline and that's OK! Fight the urge for it to be perfect and let them be creative.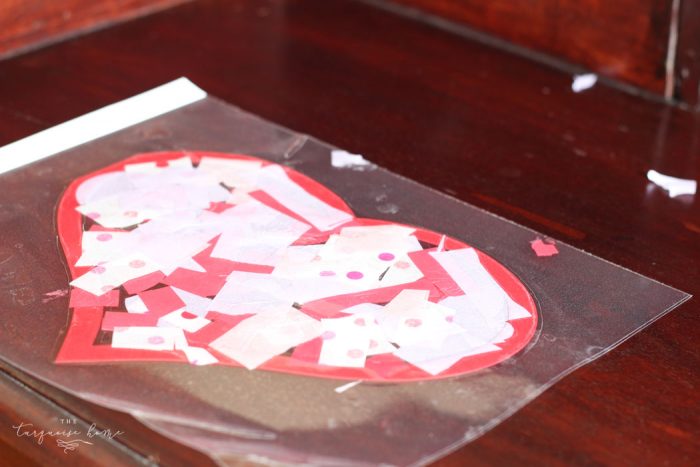 5. Place the second laminating sheet over the the first sheet.
6. Cut around the heart, leaving a space between the edge of the heart and your cut line. This will help keep the laminating sheets in place.
7. Punch a hole in the top and hang it in the window with ribbon or string! We used a simple suction hook on the window, but tape would also work fine!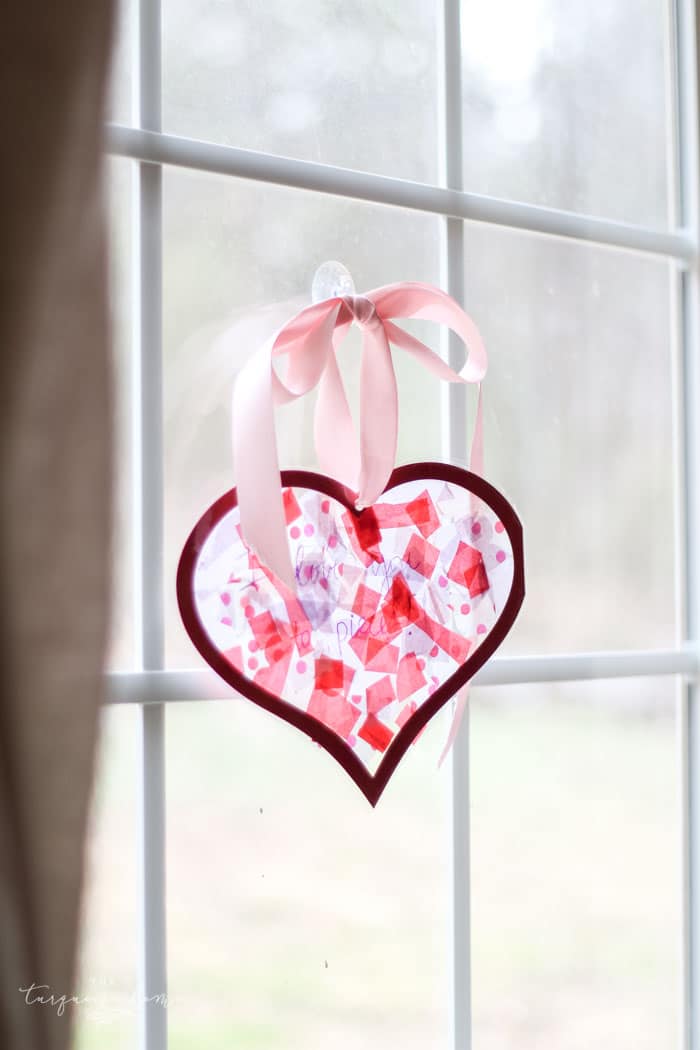 Optional: Write something like "I Love You to Pieces" on it for a fun little message to the recipient.
Your kiddos will love this simple project. We're going to make these in Miss A's classroom this week!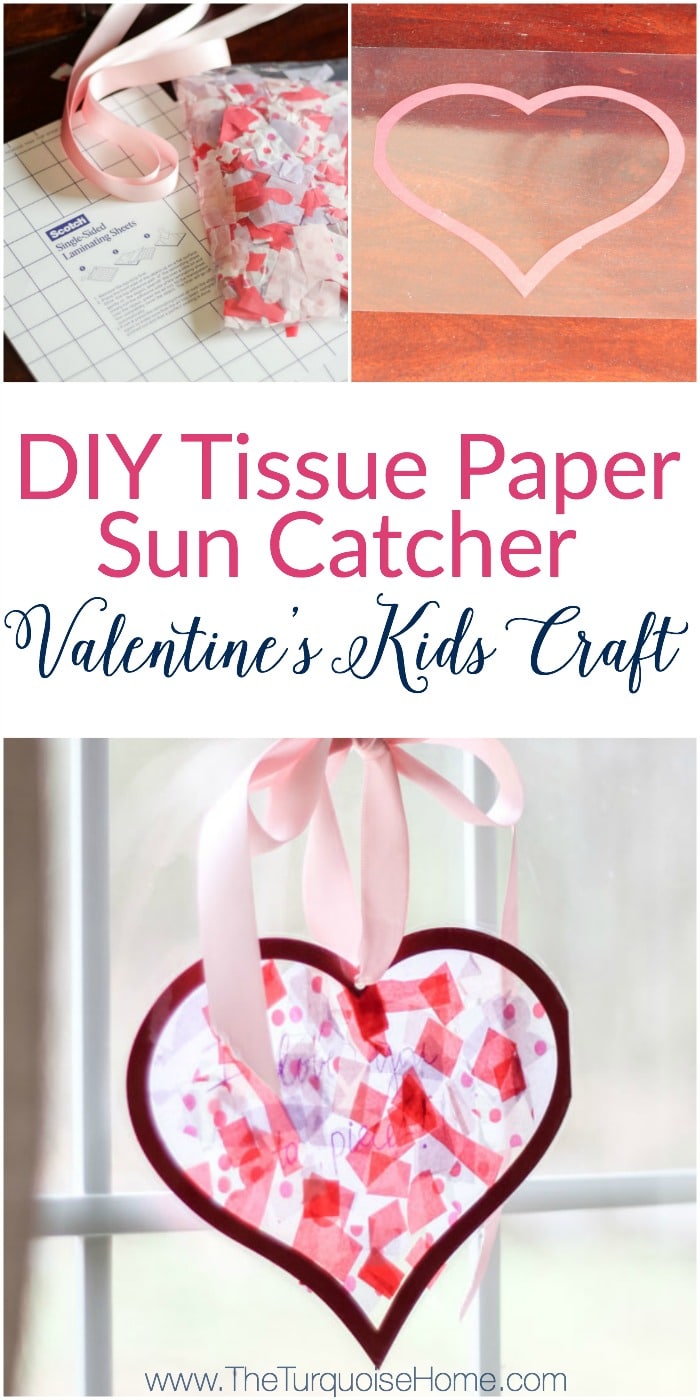 Does your school do a big Valentine's Day party for the kids? I love the holiday because, well, candy and chocolate and flowers. 🍫💐💋