You may or may not remember the DIY planters I made back in the spring, but they were only halfway finished. And I'll share a little secret – I only finished one of them to take the photo and halfway finished the other one until last week when I decided it was time to finally complete them. #reallifeconfessions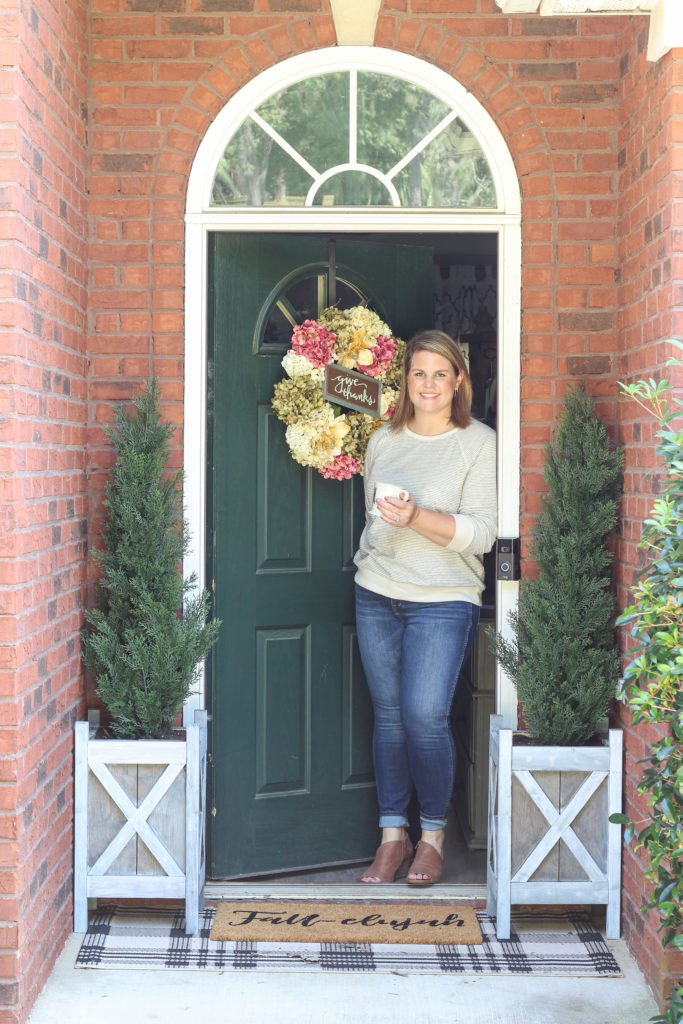 And I wanted to showcase them both in my fall home tour, so it was a good deadline for me to have to finish them. I'm a natural procrastinator, so a deadline helps me out a lot!
I've always wanted some greenery on my front stoop, so getting them in place was on my to-do list. But it took me a while to figure out how I wanted to finish them. Did I want to leave them natural and just put a protective coat on them? Or did I want to paint them or stain them? What color?
In the end I did a combination of both paint and stain to achieve a gray wash look. I love how it turned out, so I thought I'd share this super easy technique.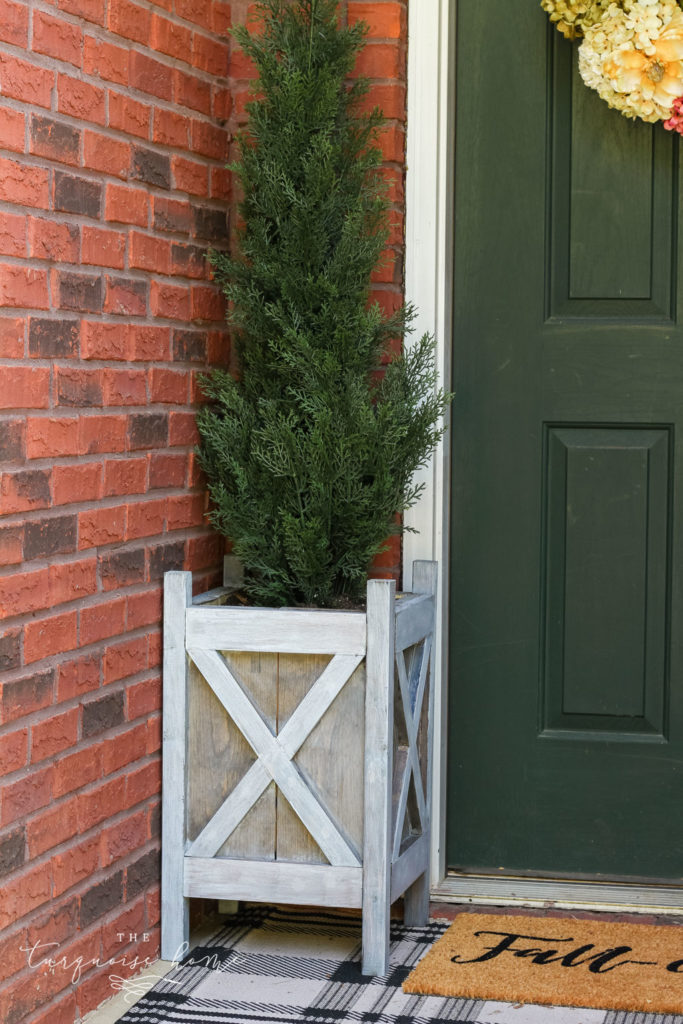 What You'll Need for Gray Wash Wood Technique
Dark stain (like Minwax's Dark Walnut)
White paint (I used some Benjamin Moore Simply White latex paint I had leftover from the girls' bathroom makeover)
Paint brush for paint (these are my favorite paint brushes)
Sponge brush or brush for stain
Lint-free rags (to wipe off paint)
Outdoor sealer (if your piece will be outdoors)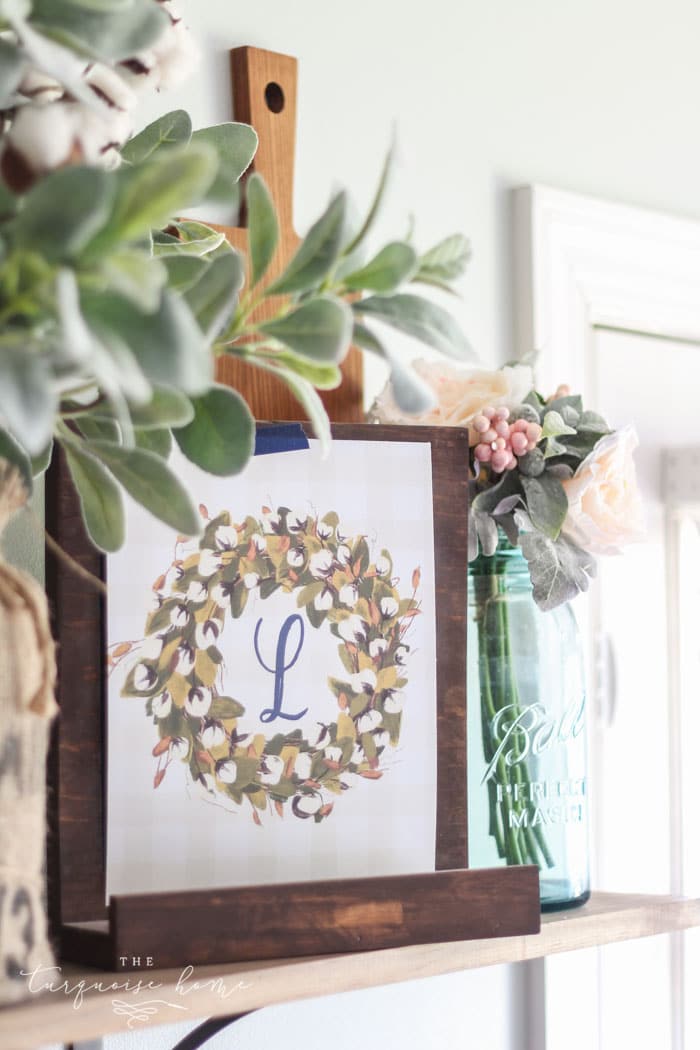 The Home Decorator's Free Printable Library
Get 40+ beautiful FREE printables for every season and every room!
How to Gray Wash Wood
Honestly this "technique" is so simple, it feels silly to make steps for it. But I know sometimes the most simple tutorials are the most helpful!
Step 1. Stain your wooden piece. Dark stains work best since we'll be covering them up with a paint mixture, so I chose Minwax's Dark Walnut.
Step 2. Let the stain dry per the instructions on the can of stain.
Step 3. Mix 50% white paint and 50% water together in a bowl or my favorite paint pail. Stir until completely combined. You can add more water depending on your paint coverage preference, but I found the 50% combination to be just right!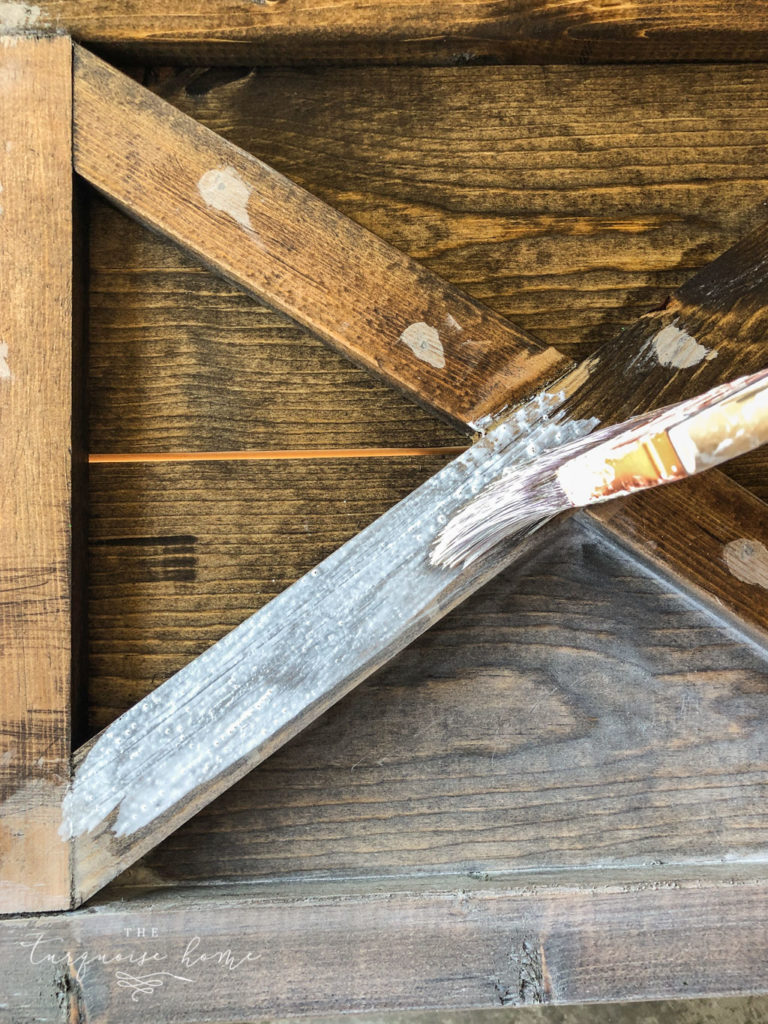 Step 4. Brush the paint mixture over the stain, working in small spaces.
Step 5. Wipe off paint mixture after about 30 seconds with a lint-free rag. You don't want the paint to sit on the stain too long or you won't get the grayed effect you're going for.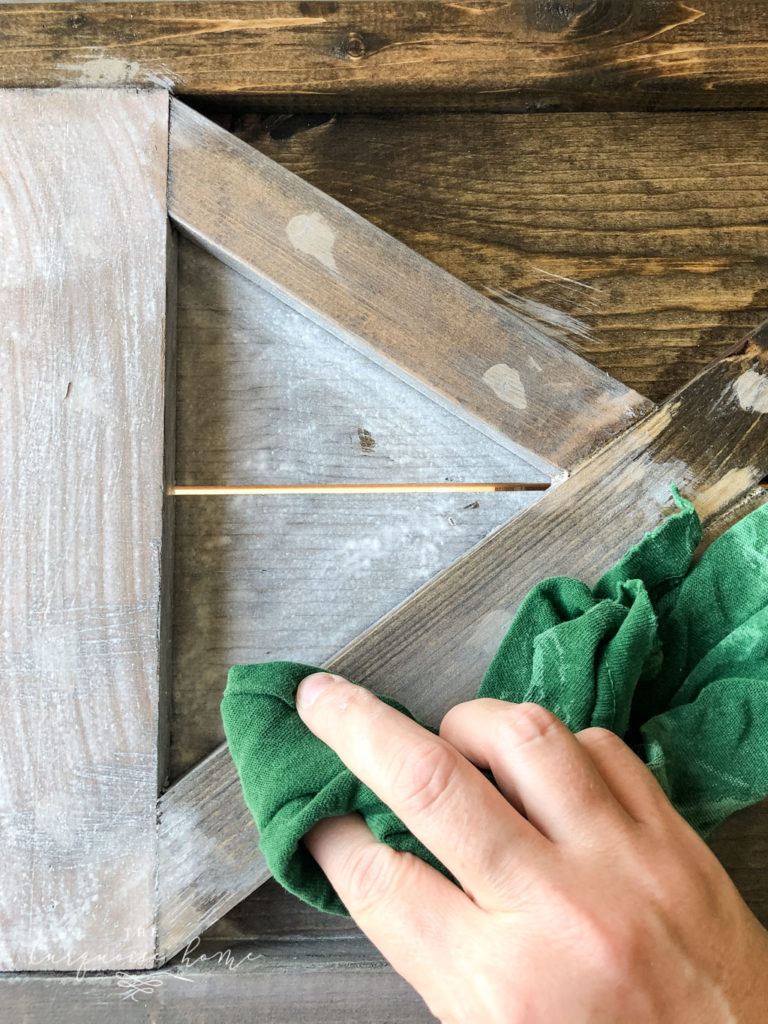 Step 6. Continue painting and wiping over the whole piece until it's covered and looks gray washed!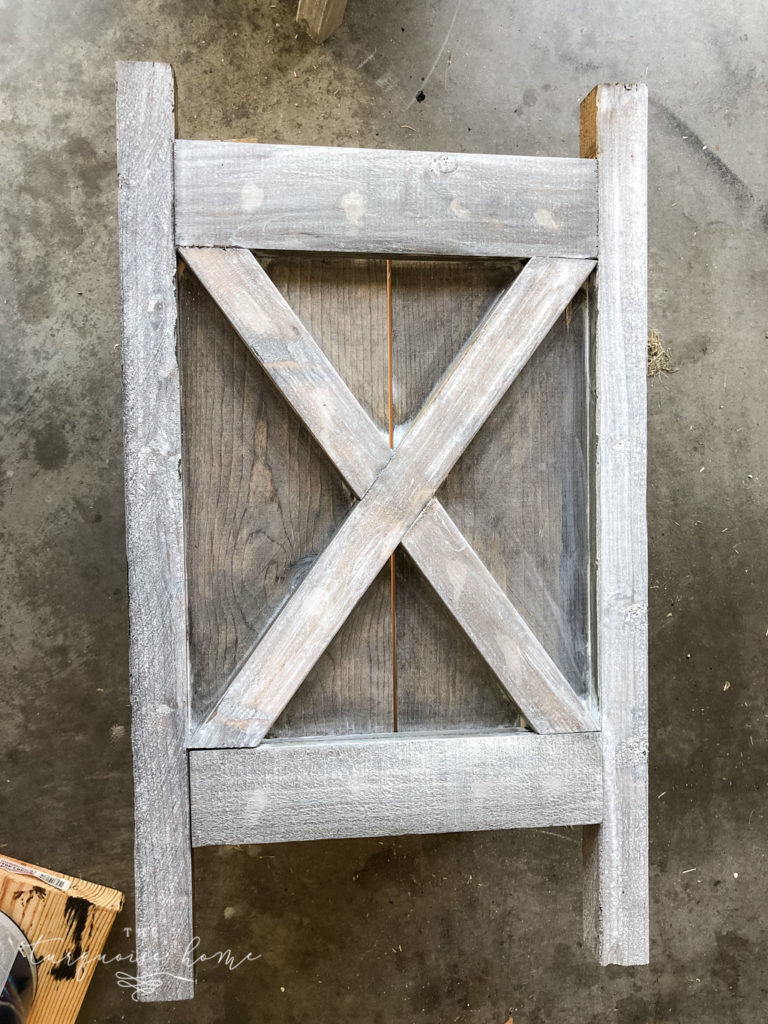 You'll now have a beautifully gray washed piece to enjoy! If you're going to put your piece of furniture outside, like mine, you'll want to seal it with an outdoor wood sealer, like this.
I ended up painting the X's on my planters with the water/paint mixture, but I didn't wipe it off. I had filled the nail holes on the X's before I knew what finish I would be using. I thought I would just paint them, so it wouldn't matter.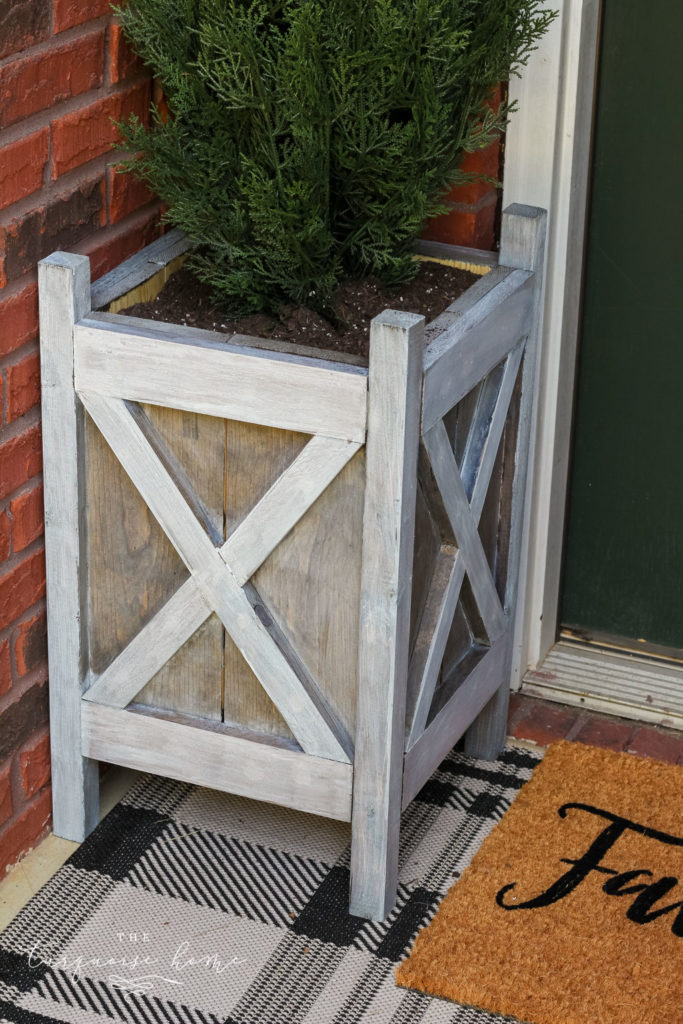 But when I wiped the white paint mixture off the X's, the filled nail holes showed up too much. But I kind of like how the X's now stand out more. Anyway, the rest of the planters have the "gray washed" effect … and I love how they turned out!
MORE POSTS YOU WILL LOVE:
Get Instant Access to my Guide to Customize Your Home on a Budget
Grab your FREE guide for 10 Ways to Customize Your Home on a Budget: simple projects to transform your home from builder beige to a home with character and charm!