This simple, DIY wood planter box is a perfect project for the DIY beginner and will look so cute on your front porch or in your garden.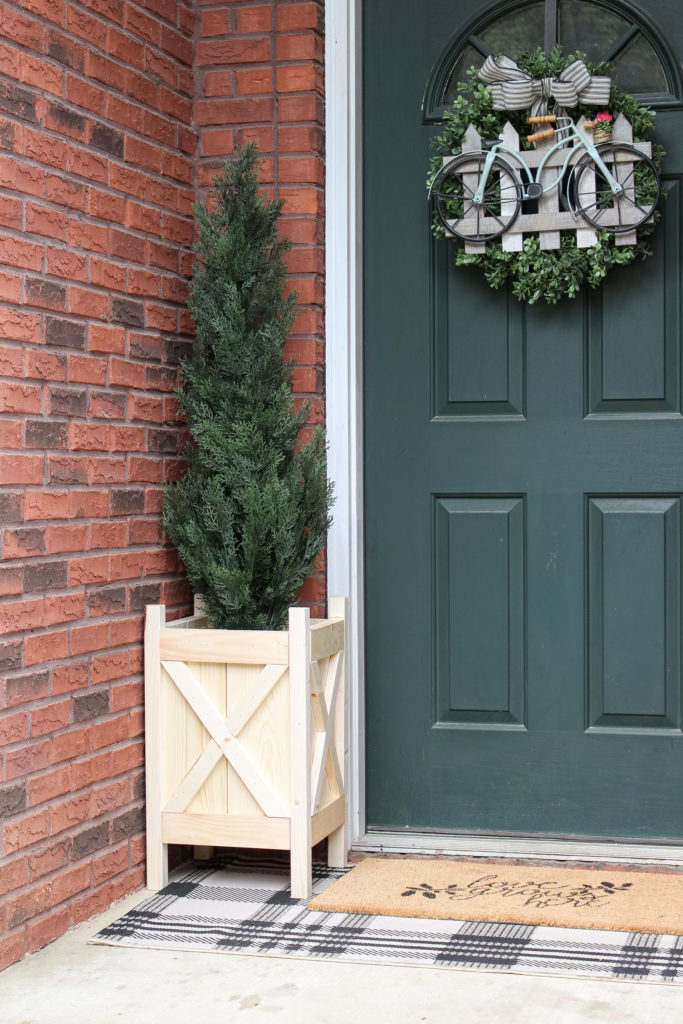 I've wanted to add some interest to my front porch stoop for a while now and just haven't been able to find the perfect planter for my space. It's a small space, so I needed a tall and narrow planter, which was hard to find. So, like anything else in my home when I can't find the perfect thing – I figure out how to make what I want!
Welcome to those of you coming over from the DIY Crock from Thrift Store Canisters at So Much Better with Age! Such a cute idea!! Be sure to visit the other DIYs at the end of this post.
This DIY project is super simple and only requires 3 tools, which were the first tools I purchased when I started DIYing. And it would be hard to mess it up since you could only do straight cuts (if you don't do the x's on the sides). So if you're new to DIY projects, this one would be great!
I also have a black thumb, so you'll see how I made my new planters work around my seriously lacking gardening skills.
Hint: that's not a real tree in there. 😉
Another thing I love about this project is that it's a great way to use up scrap boards. I have a rather large scrap wood pile and while I bought the wood needed for these planters, I ended up using a lot of the wood from my scrap pile and was able to return the unused boards back to the store.
I used Ana White's planter box tutorial, but I tweaked it to fit my narrow space and added the x's on the sides to give it a more farmhouse feel. So, I will share the dimensions and the board sizes I used, but if you want to see the original planter tutorial to tweak it for your space, check out Ana's.
As with any DIY project you do, read through the entire process first before starting. Feel free to ask me questions in the comments and I'll do my best to answer them!
Supplies Needed to Build a DIY Planter Box
Note: These are the supplies needed to build one box. If you're building two boxes, just double it, of course.
2 – 1 x 6 boards @ 8 feet long – for the side panels (I bought all premium pine boards, which are a little pricy. But I made up for it by using as many scrap pieces and I could and returning the uncut boards to the hardware store.)
1 – 2 x 2 board @ 8 feet long – for the planter "feet"
2 – 1 x 3 boards @ 8 feet long – for the top and bottom trim on each side panel & the cleats
2 – 1 x 2 boards @ 8 feet long – for the "x" on the sides and the bottom & the floor
1 1/4 inch brad nails
2 inch wood screws
1 1/4 inch pocket hole screws
Sandpaper
Any paint or stain you'd like to use & the tools for those
Outdoor water sealer (something like this)
Tools Needed:
Cut List:
Note: I don't usually feel comfortable cutting all of the boards before I start a project, but these don't have to be exactly precise, so I cut the first three before I started my project. It made assembling them go a lot quicker!
Sides: Cut the 1 x 6 board into 8 pieces at 17 3/4 inches each.
Legs: Cut the 2 x 2 board into 4 pieces at 23 1/4 inches each. 
Side trim & cleats (for the floor): Cut the 1 x 3 board into 10 pieces at 11 inches each. (Feel free to use a scrap piece of wood for the 2 cleats since it won't be seen. I used scrap 2 x 3 boards for the cleats for the floor.)
When you get to step 9, cut wood pieces out of 1 x 2 (or scraps) @ 11 inches long, or cut plywood to fit into the planter to make a bottom piece. (You'll see my plywood in the photos below.)
Once assembled, cut the 1 x 2 boards per your planter's side panel angles to make the x's. I used 15º angles and 36º angles on my miter saw to cut my "x" boards.
How to Build a Planter Box
1. Cut all boards from the first three bullets on the list above. Use the first board cut as a template for all of the other boards.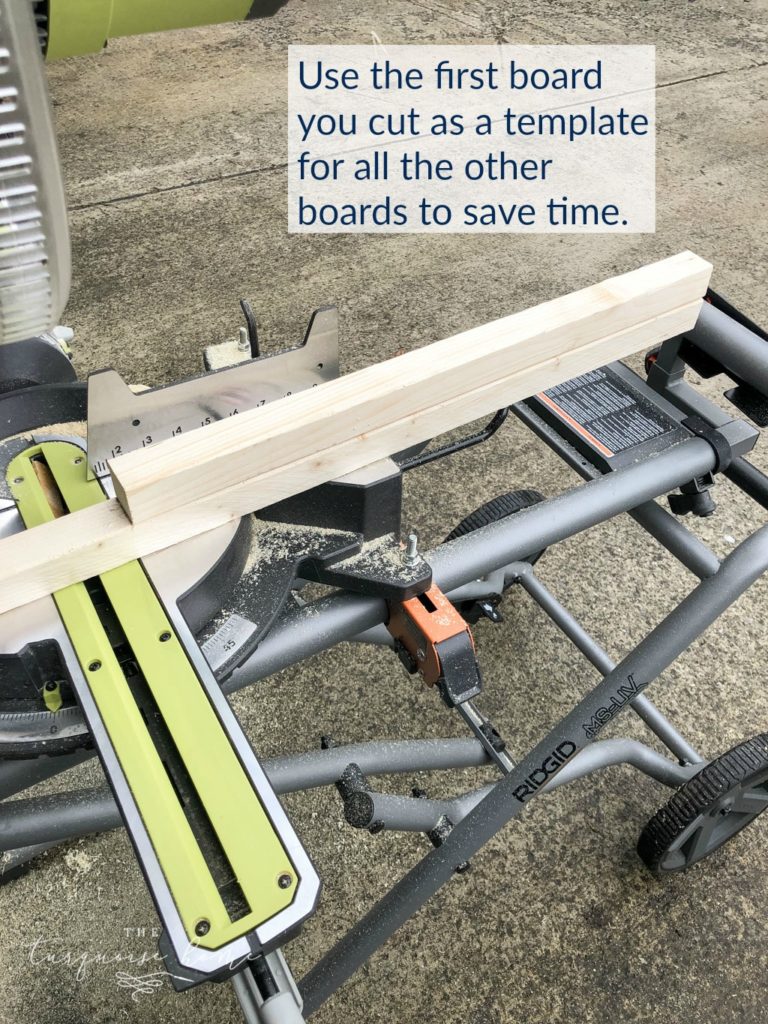 2. Take 2 of the 1 x 6 boards @ 17 3/4 inches each and place them next to each other and then use the nail gun/brad nailer to nail the 1 x 3 @11 inches to the top and bottom of the boards.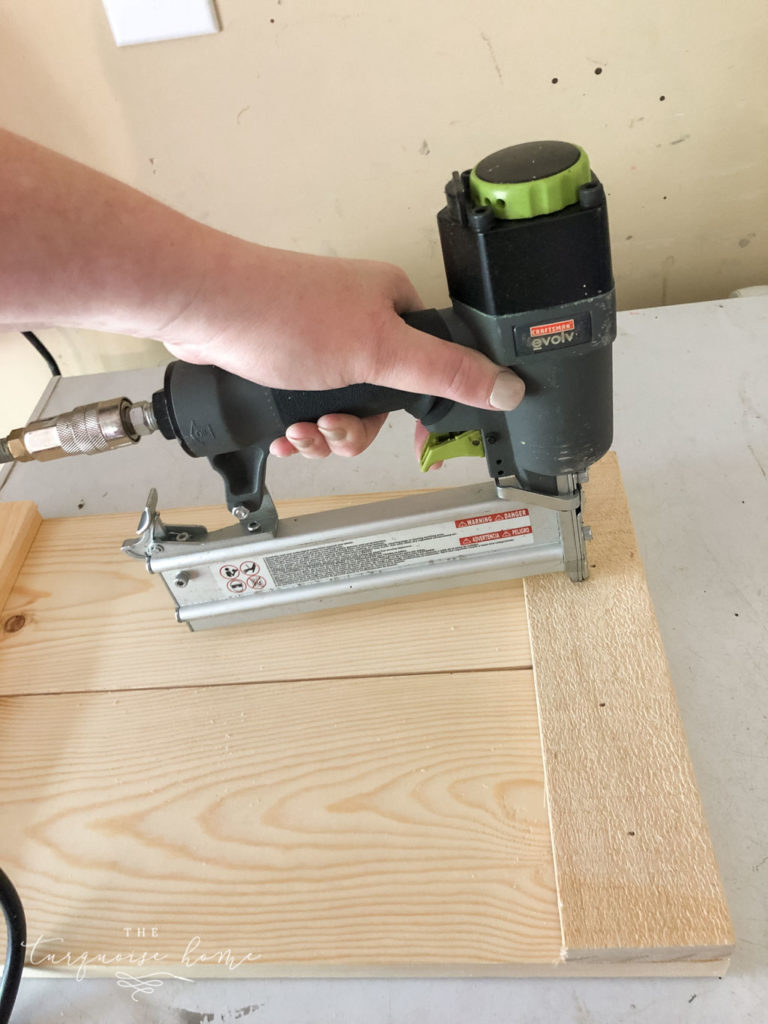 3. If you want to make sure the panels are extra secure, screw in a screw to the back side of the panels through the 1 x 6 into the 1 x 3, but make sure not to break through the other side! I used 1 1/4 inch wood screws.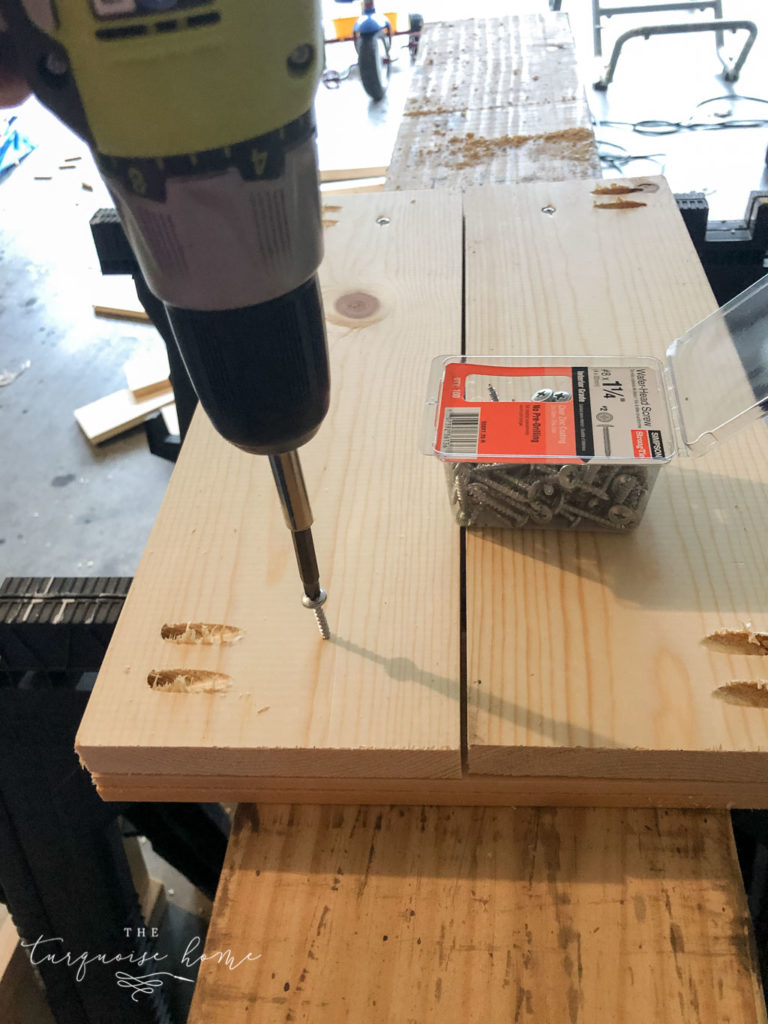 4. Use the Kreg Jig to put 2 pocket screw holes in the back side of each panel, underneath the 1 x 3 part.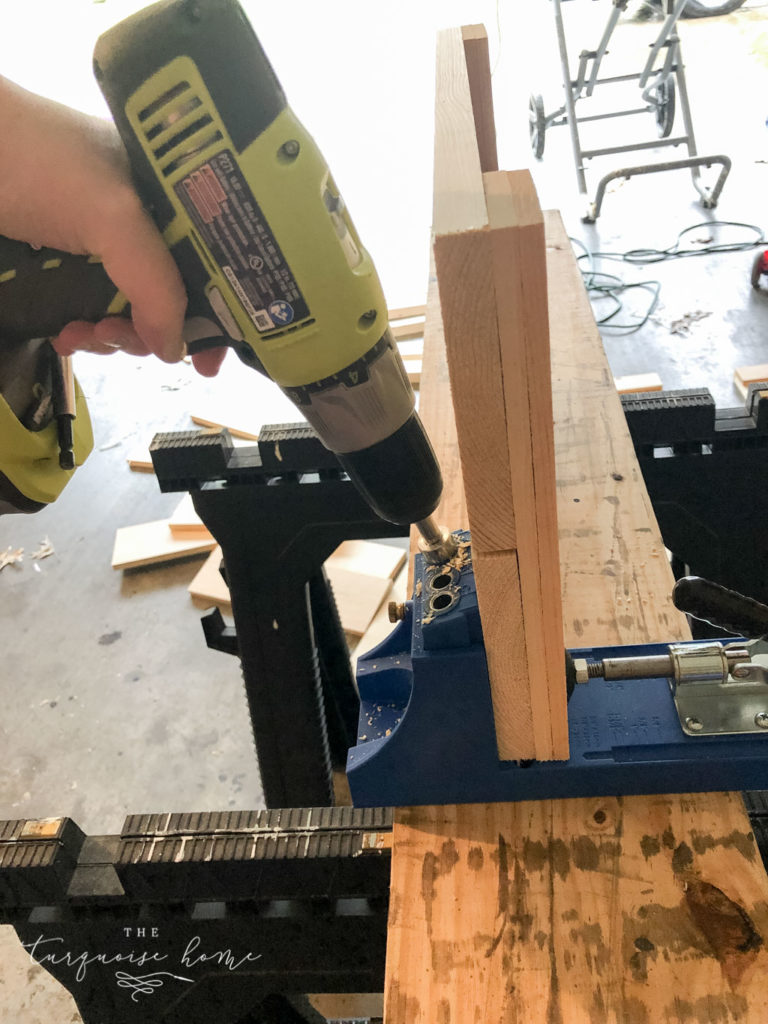 Note: Make sure to adjust the Kreg Jig and the Kreg Jig screw tool to the depth of your board, which would be 3/4 inch in this case.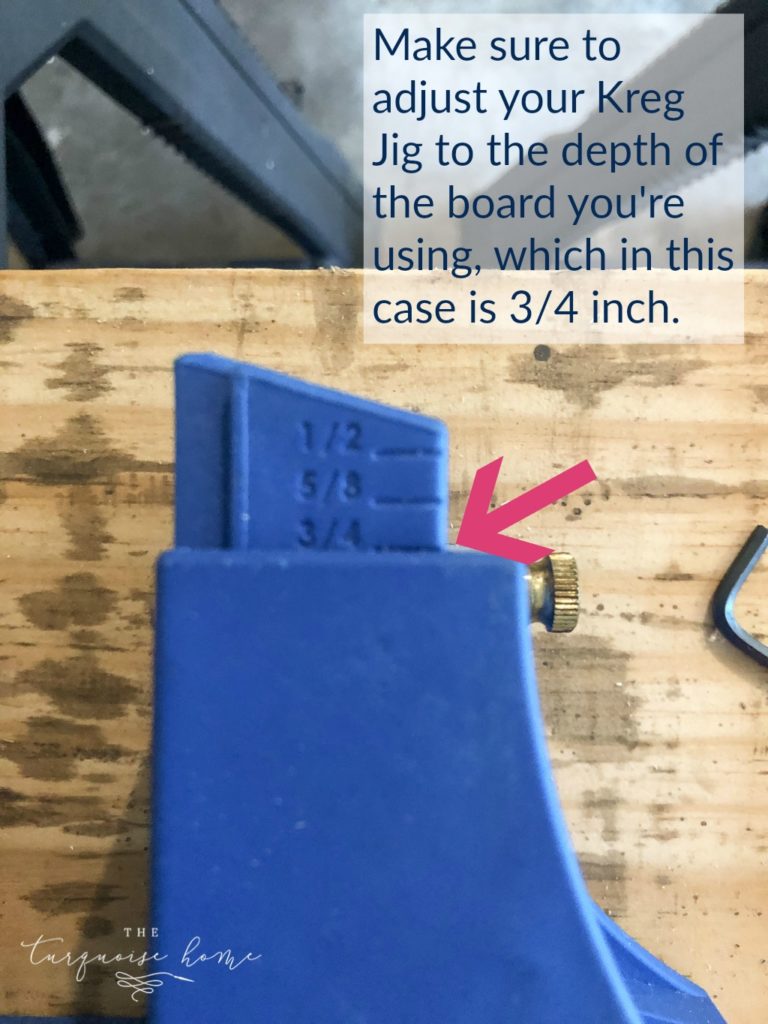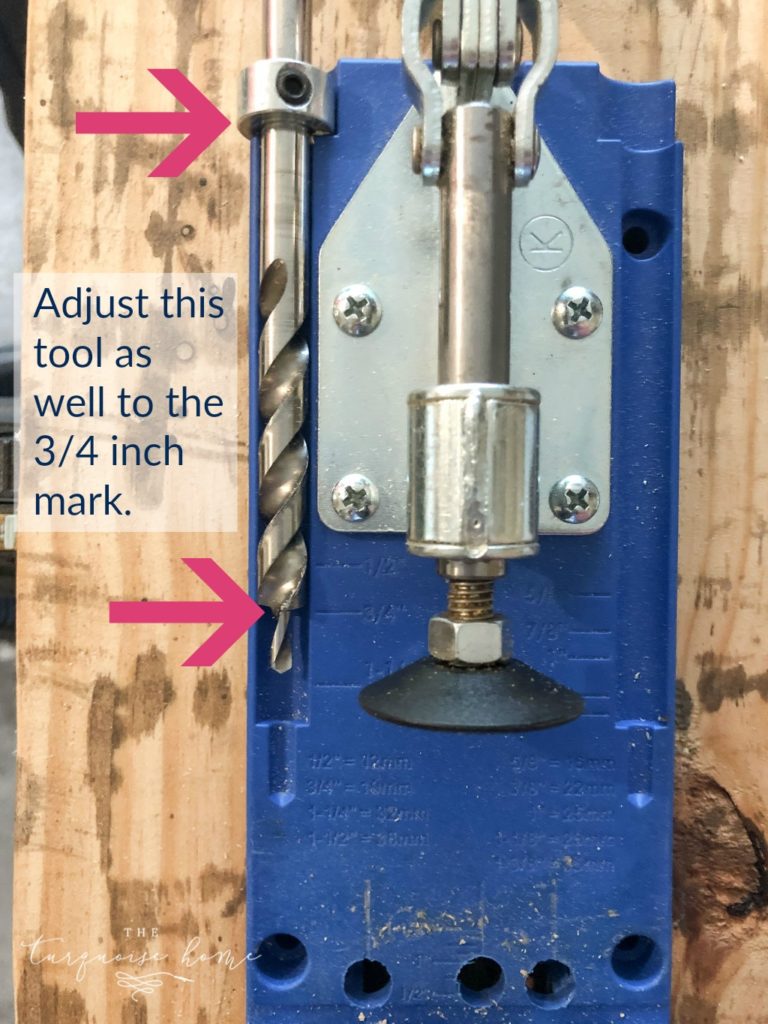 5. Attach two of the feet to the sides of one panel with the pocket hole screws.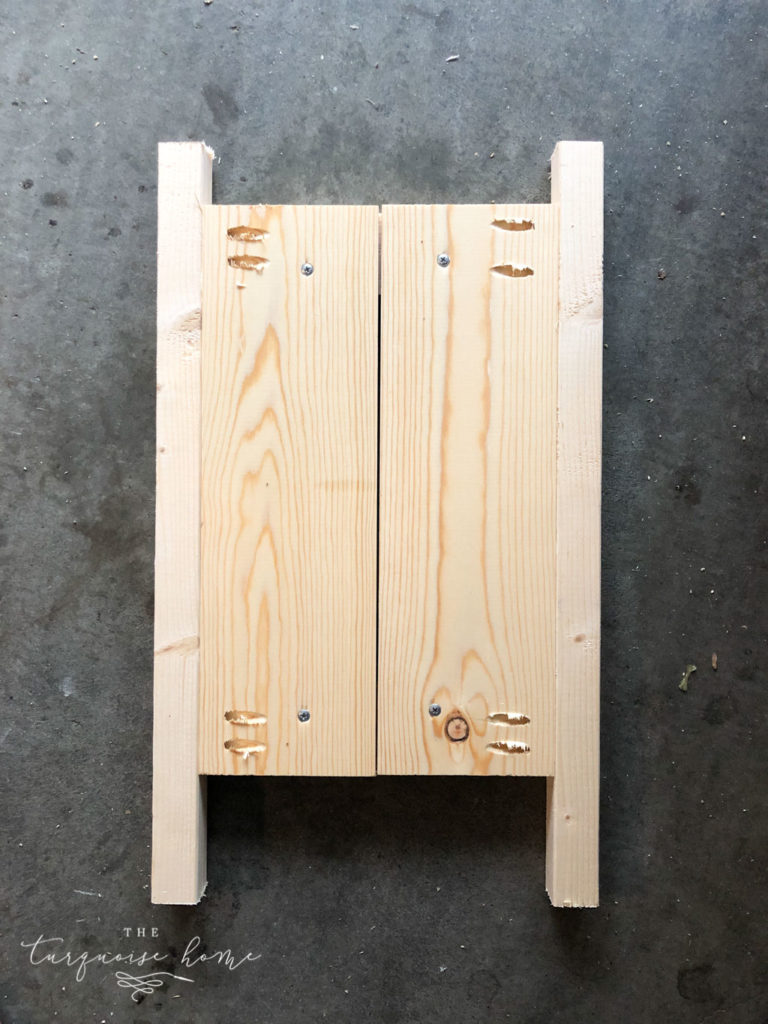 I measured up 4 inches from the bottom of the legs for placement of the side panel.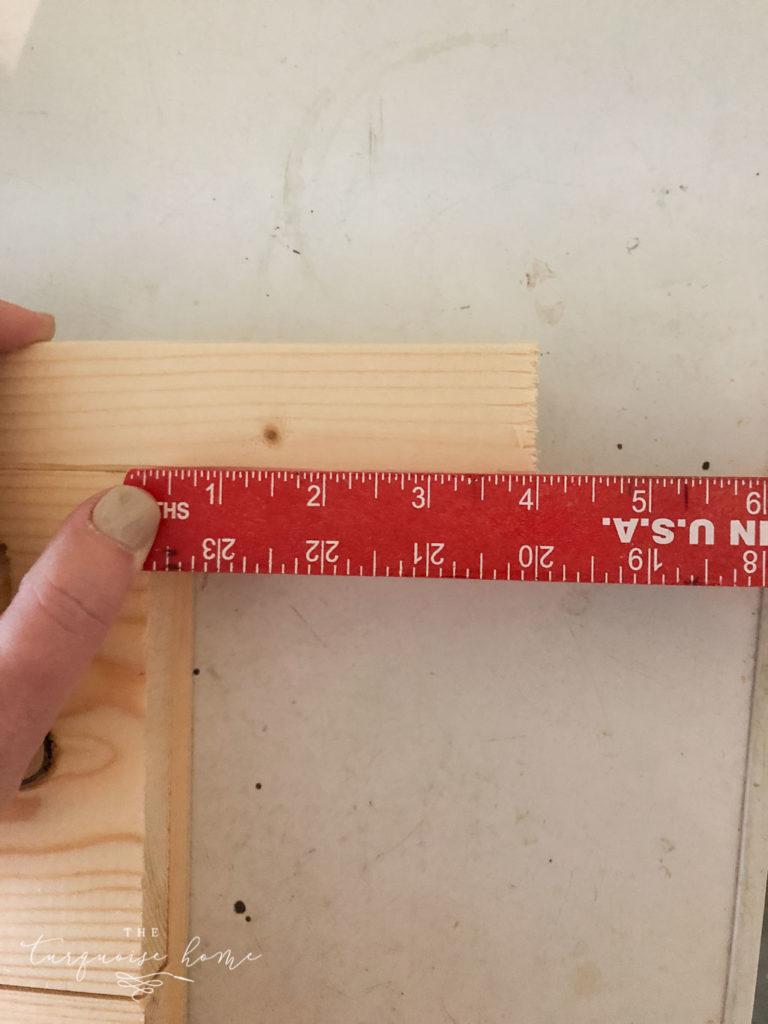 Repeat with the other two feet and 1 panel.
6. Add the 1 x 3 cleats @ 11 inches to the inside of two of the panels. I measured 7 1/2 inches down from the top to place my cleats, because that's how big the plant is that I'm using. But you would want to make sure your plants will fit in yours, so adjust for what you're doing.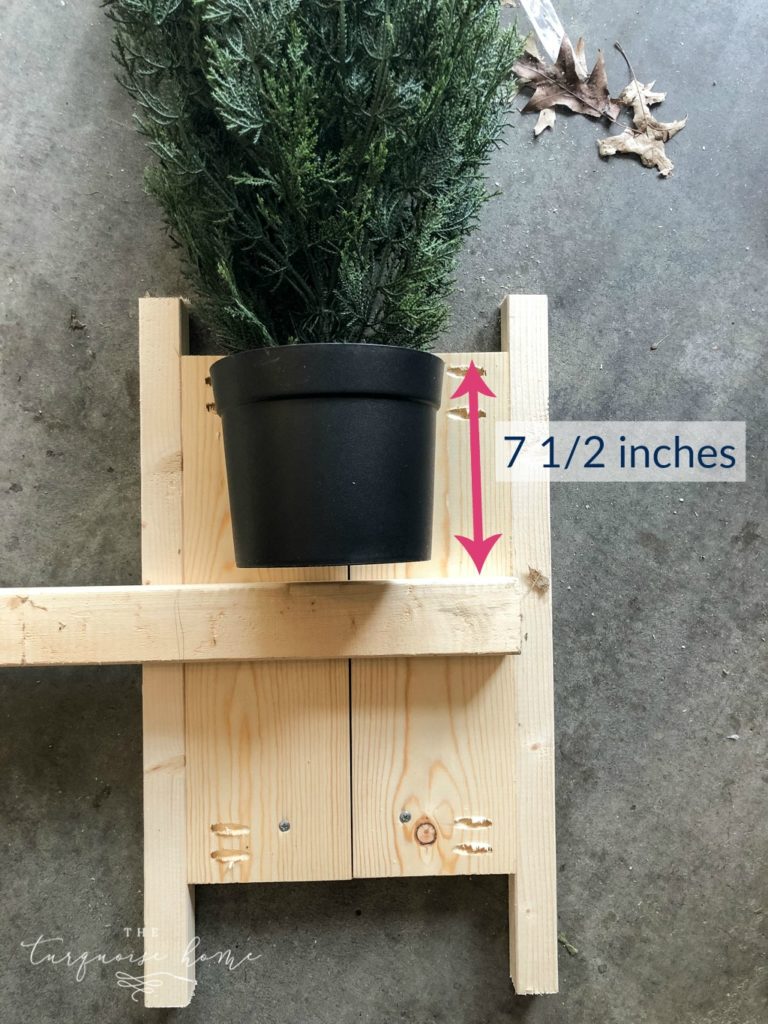 7. Measuring 7.5 inches from the top, screw one cleat into the inside of the panel. Repeat with another panel.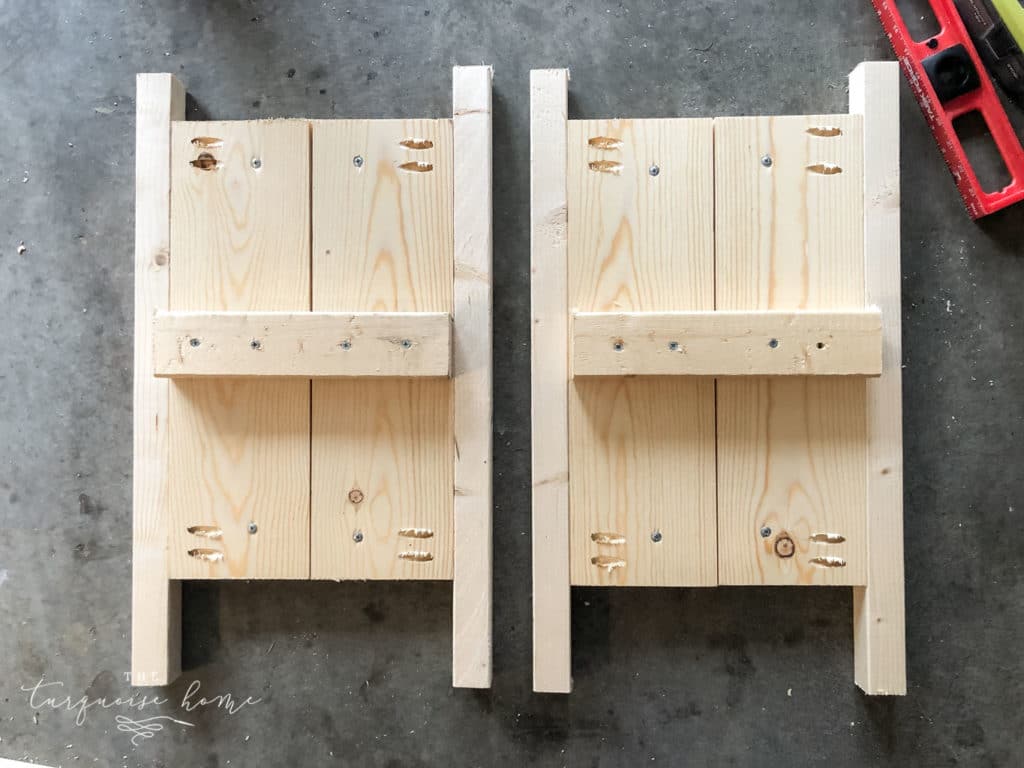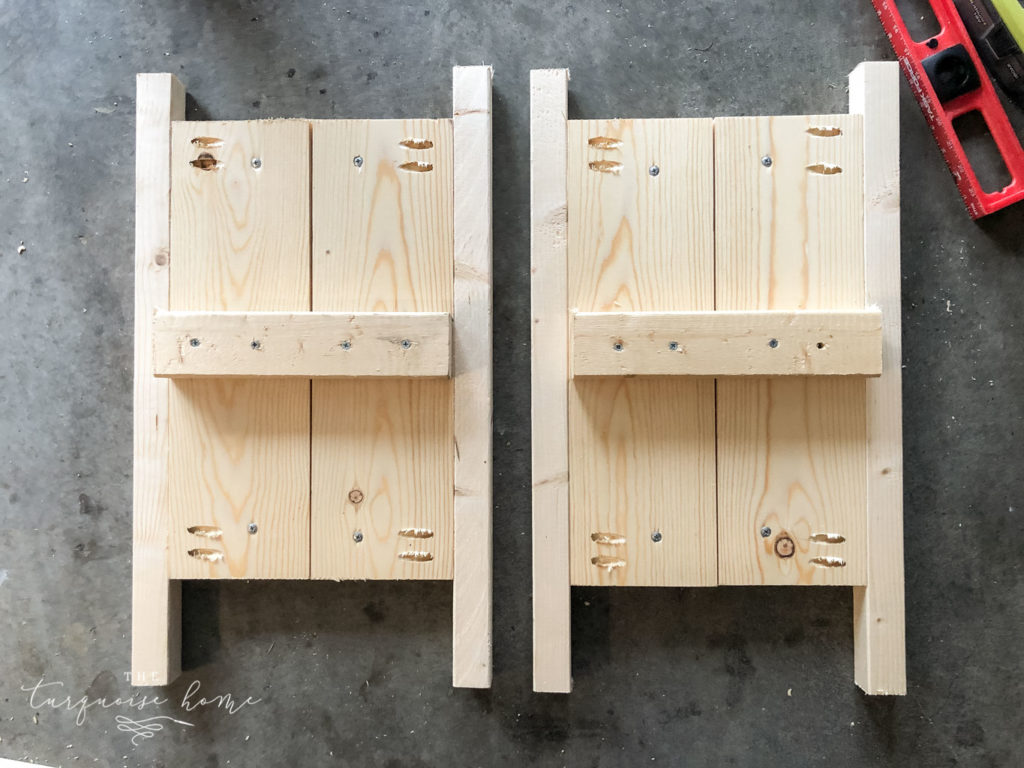 8. Add the remaining side panels to the legs with pocket hole screws and panels you just created.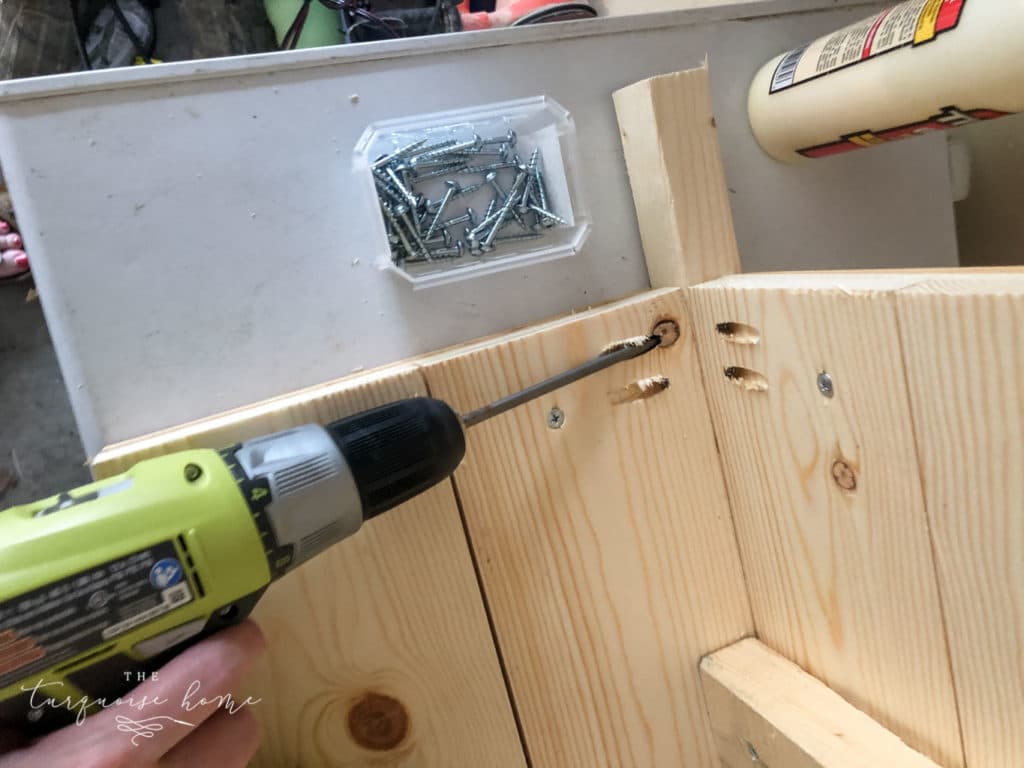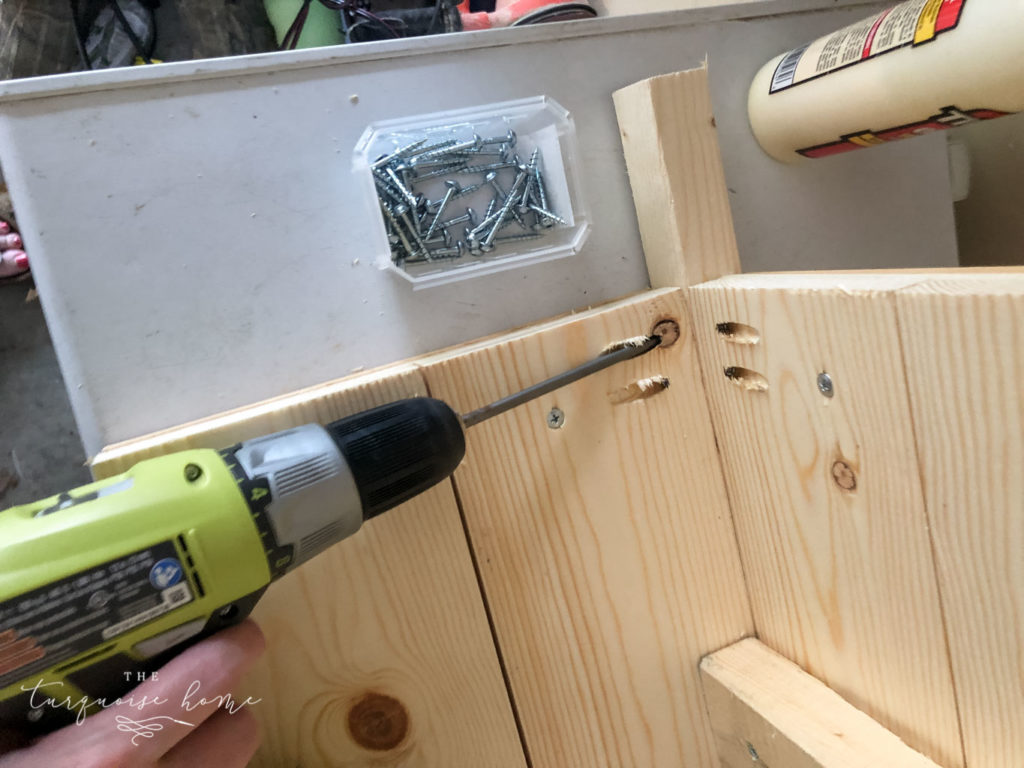 9. Place the "floor" onto the cleats inside the planter. I cut a scrap piece of plywood to fit into mine, but you would also use several pieces of wood cut to 11 inches to place across the cleats. (See Ana's plans to see how she did it that way.)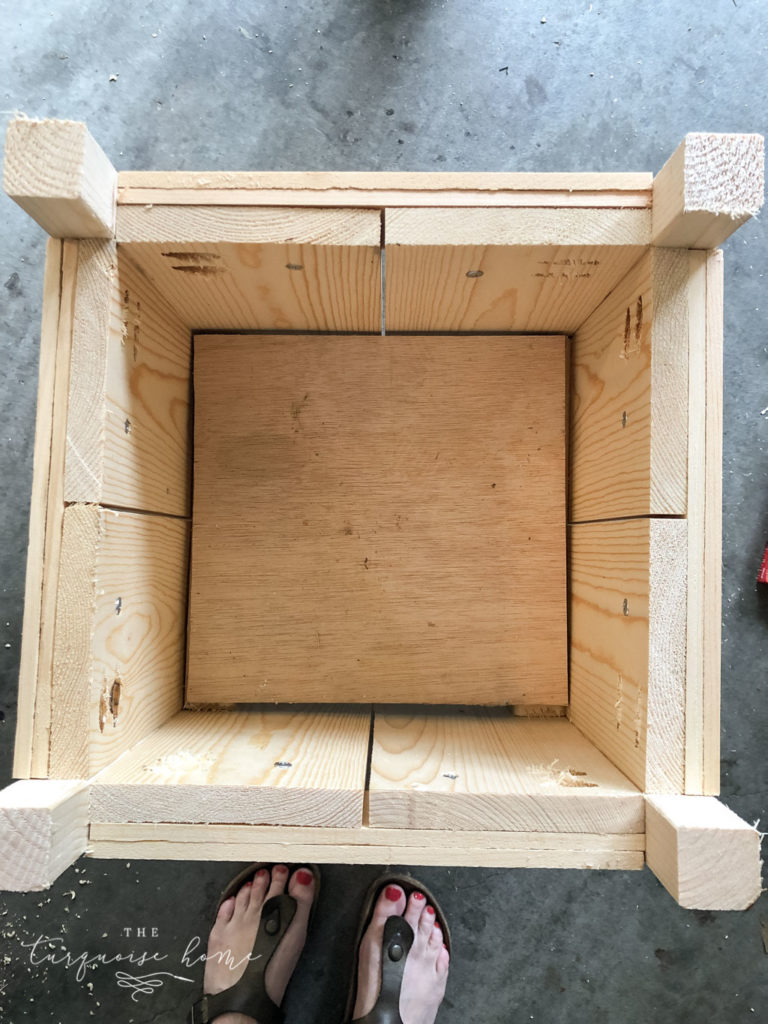 10. Now, if you choose, you can add the optional "x" on each side with the 1 x 2 boards and brad nailer with wood glue. I recommend checking the angles of your box and cut accordingly, because it will probably be different than mine.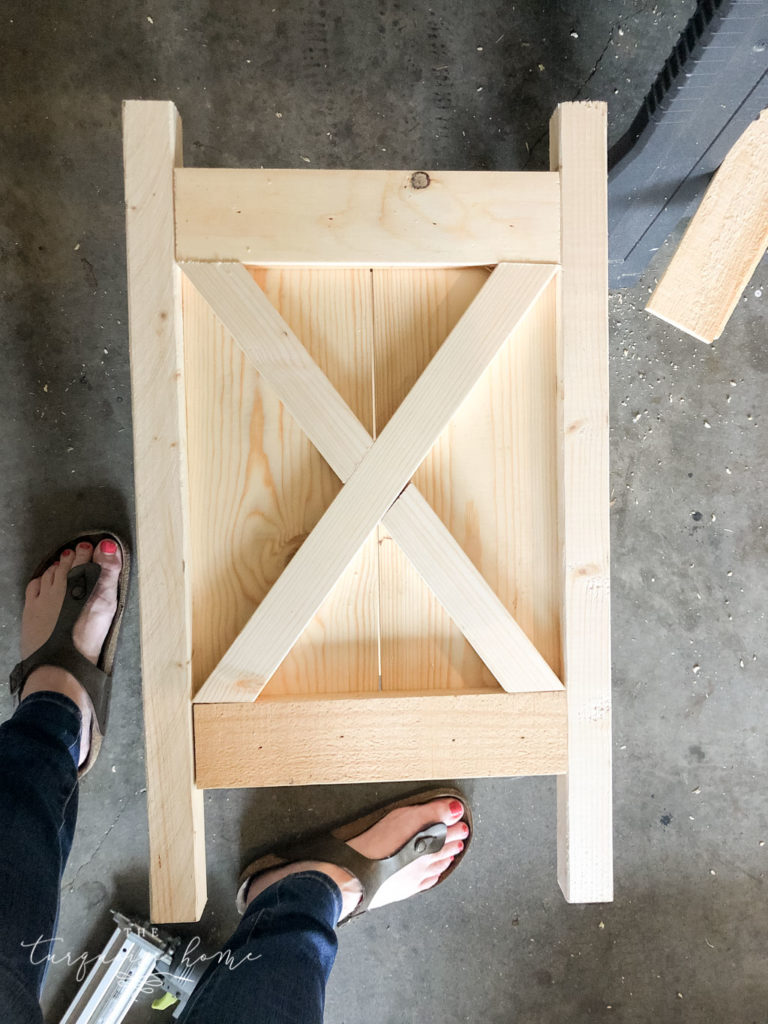 11. Finally, you will want to paint or stain the planters (or leave them natural) and seal them with an outdoor water sealer to keep them from rotting or molding & mildewing. I think I will leave mine natural and just seal them with something like this.
Then you're done! It's a simple and basic DIY project that anyone with any skill level can do.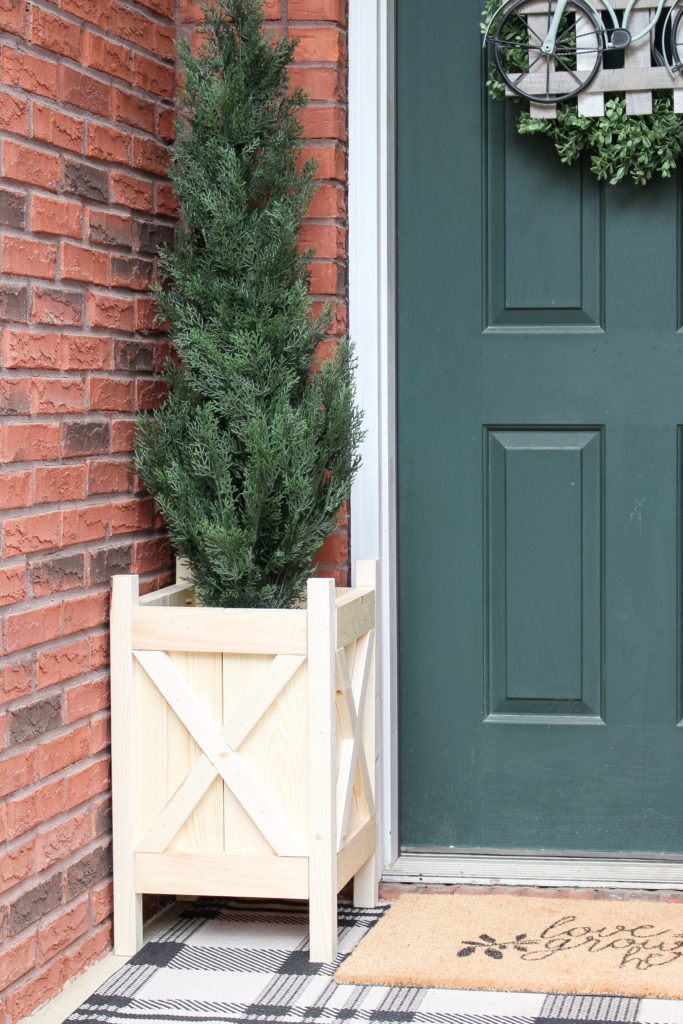 Oh, and about that plant… It's a total fake evergreen tree. If you look closely, then it will be obvious, but I think it looks great on my front stoop. I'm just thankful I don't have to water it or worry about it dying! I did use real potting soil in the planter, so that it gives it a little bit of a real effect. 😜


I'm loving this Back to the Basics series that any DIYer can do! Keep following along on the hop as you enjoy gorgeous Coffee Table to Bench Makeover from The Happy Housie. And check the rest out below!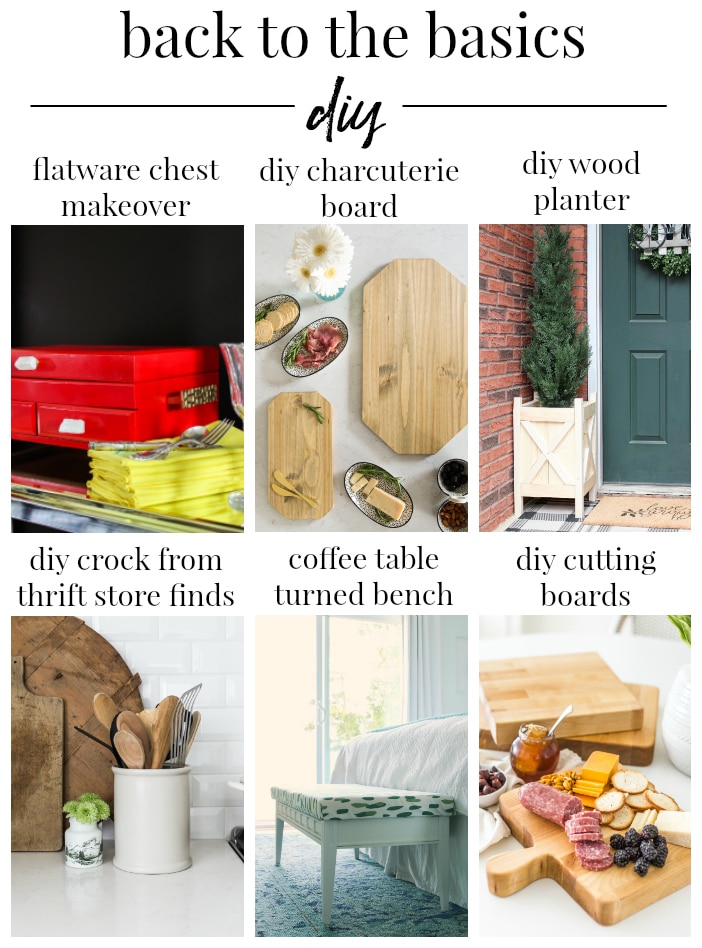 Flatware Chest Makeover from Rain on a Tin Roof
DIY Charcuterie Board from House by Hoff
DIY Crock or Pottery from Thrift Store Canisters from So Much Better with Age
DIY Wood Planter from The Turquoise Home (you're here!)
Coffee Table to Bench Makeover from The Happy Housie
DIY Cutting Boards from Scrap Wood from Bless'er House