Handmade Rosemary + Mint Soap
In the past year and a half, I've started replacing some of my home products with homemade, more natural ones. And I've loved it! I now only use my homemade foaming hand soap, lip balm, sugar scrub and bath salts. Now, I'm branching out into bar soaps and will soon try some shower gel!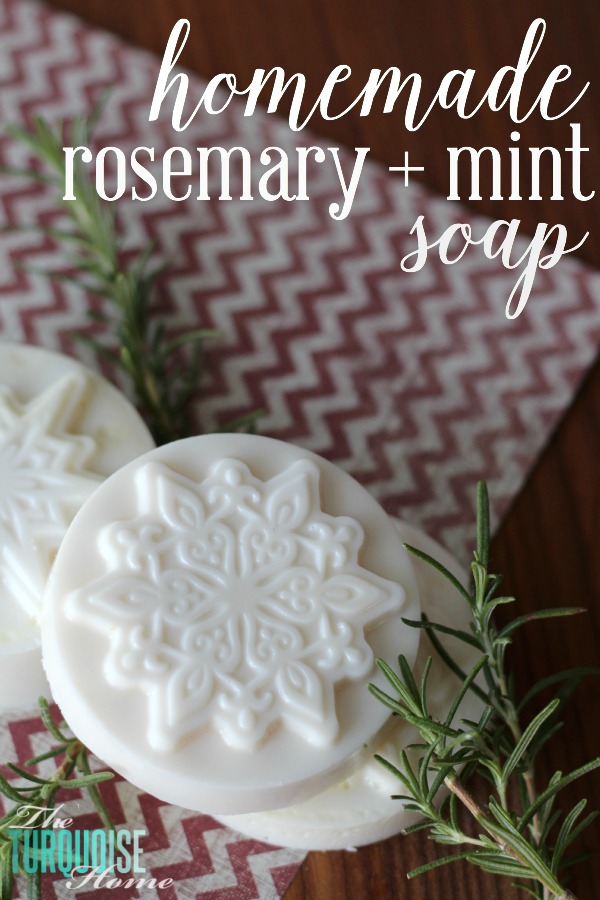 My first try at homemade soap went really well. It's SO super simple, you'll see. Only 3 ingredients! How can you mess that up? Well, you kind of can, but I'll give you a tip or two that I learned. I can't wait to try some more fragrance combinations, too!
Ingredients you'll need: (affiliate links)
1 pound of soap base
3 Tablespoons of raw honey, optional
10 drops of Rosemary essential oil
10 drops of Peppermint essential oil
Microwaveable bowl or double boiler – (I use my 4 c. Pyrex glass measuring cup)
Soap molds – (I used these. And they tend to run out of stock the closer you get to Christmas, so snag them up if you want them.)

How to Make Soap
Watch out, because you're going to be blown away how easy this is.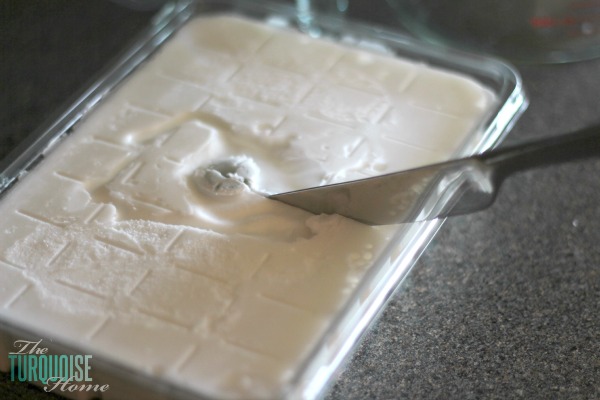 Cut the soap base up into small chunks. It's super easy to cut up, just need a simple butter knife.
Melt in the microwave in 20-30 second intervals, stirring after each time. This will keep you from burning the soap and making sure it's melted evenly.
Remove from microwave and immediately stir in the honey. Make sure it's thoroughly melted. If it doesn't melt completely, pop it back in the microwave for another 10 seconds.Be sure that it's stirred in completely. Some of mine was still in clumps at the bottom and it went to the bottom of the soap mold. So, I had sticky honey on top of one of my soaps. 🙂
Add your essential oils. You can use any combination of oils, but make sure that they are really high quality, therapeutic grade oils. Stir in completely.
Pour soap into molds and let sit until hardened. I stuck mine in the refrigerator and it took about 30 minutes for them to cool and harden up. But it could take as long as 2 hours, so make sure it's completely solid before removing from the mold. I carefully slid a knife between the soap and the mold and they popped out easily.Tip: don't spray Pam spray in the mold thinking it will help the soap come out easier. It just messes up the soap. They come out fine on their own.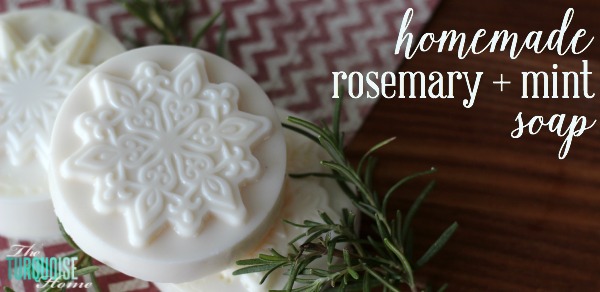 Boom! That's it! You now have pretty soap to give as gifts or keep for yourself.
I'm becoming obsessed with making homemade products. I think a lot of people in my life with be getting handmade gifts this year for Christmas! 🙂
CLICK HERE to browse all the supplies you'll need to make your own handmade gifts at home!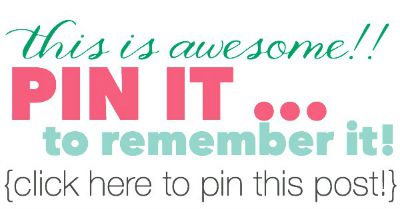 Disclosure: This post includes affiliate links, which does not mean you pay a penny more when purchasing through my link. It means that in helping you easily find some of my favorite products, I receive a small commission if you purchase. Thank you so much for supporting The Turquoise Home! {P.S. I only share products I truly love!}