I knew this would happen. Ha!
After waiting what feels like forever, our home projects are all happening at once! Talk about a whirlwind!
Well, technically the carpet runner on our stairs began last week, but it's still in progress. So something I struggled with for months is *almost* done! And the rest is underway.
The Exterior Paint Job
The exterior house trim, shutters and doors are getting painted as I type. The project I've been wanting to do since we moved into the house is finally happening! I wrote all about my plans for these first 4 months of projects in 2021 in my Home Goals, Part 1 post in January.
We had to save up the money after we moved in, then find a painter. We chose the same painters that painted our kitchen, hallways and main living areas Edgecomb Gray last year. And then we had to get on their schedule and wait for the weather to cooperate. So, the whole process has taken about 15 months.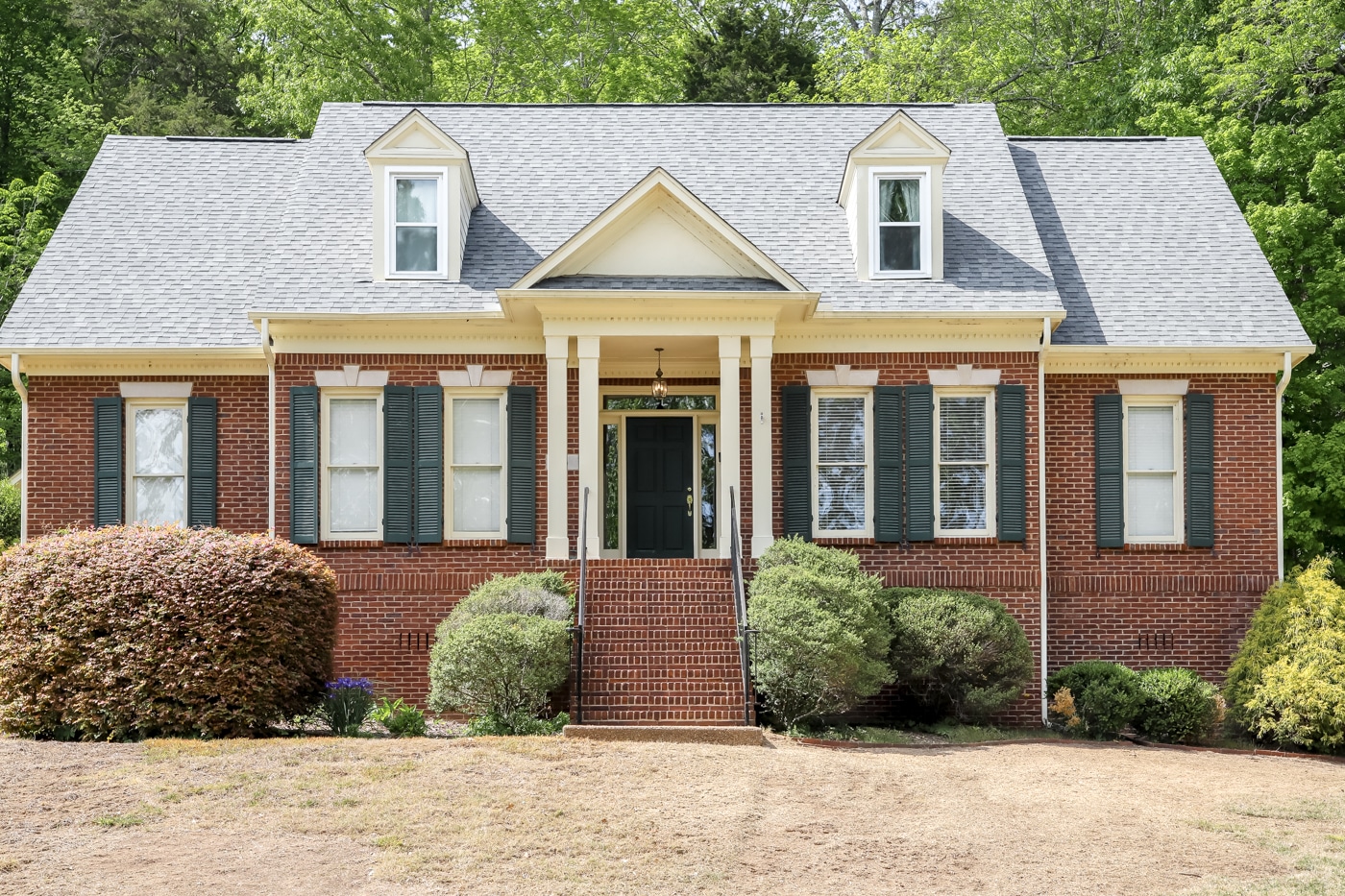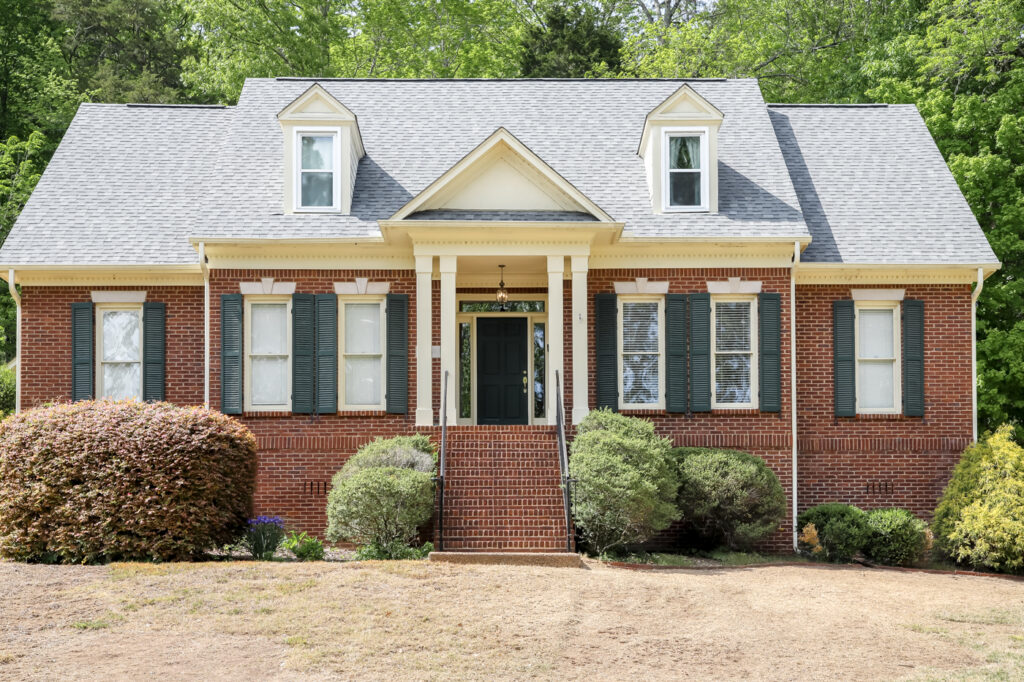 I'll share more details in the reveal post, but they started yesterday and I snapped a few pics to show the difference between the yellow (old color) and Simple White (new color).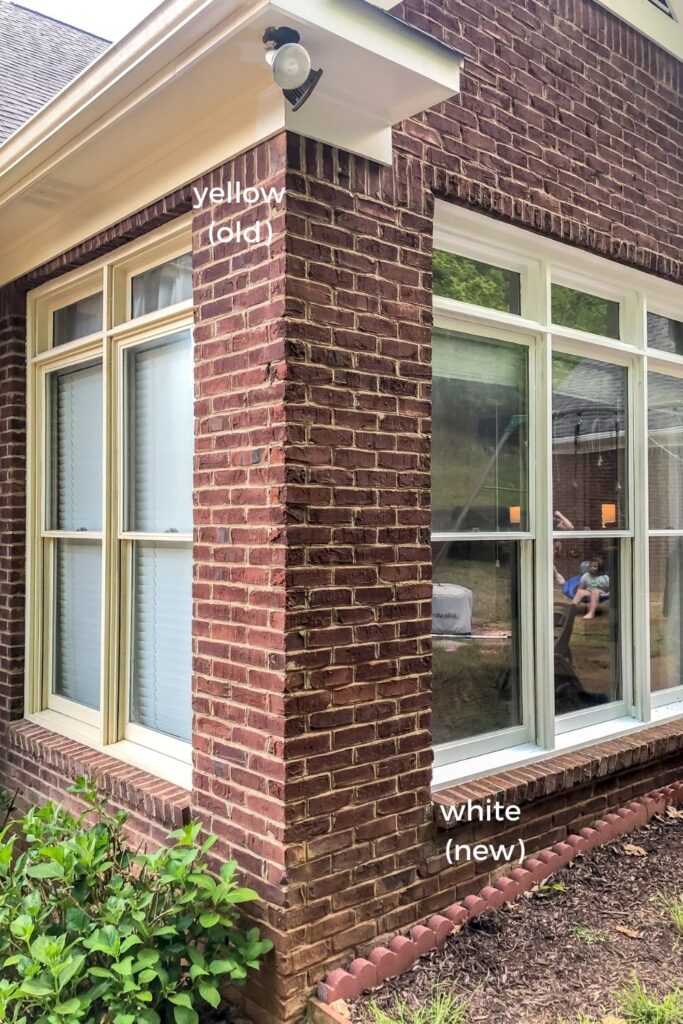 I was worried the white might look too stark, but I LOVE it!! I'm just not a big fan of yellow; the white feels so much more like me! It feels like the outside of the house will match my home's insides – finally. Yay!
Originally, I chose Graphite by Benjamin Moore for paint color for the front door and shutters. But, I got a sample and it was way too light (or wrong, not sure). I thought it would be a lot darker. So, I tried a few more colors and chose Onyx by Benjamin Moore.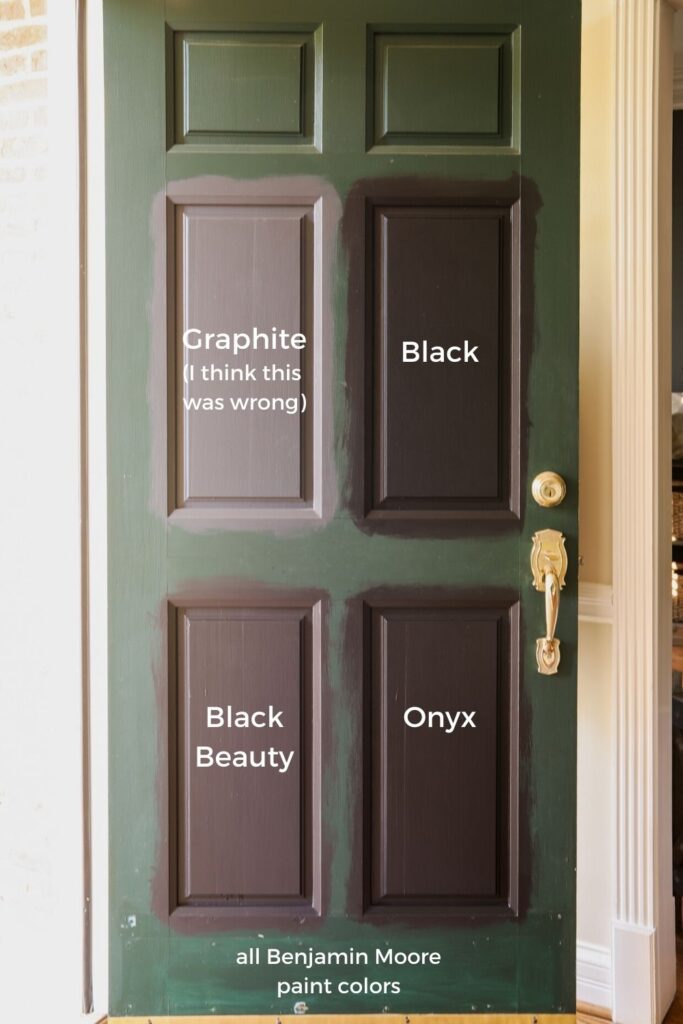 I can't wait until it's all done! I'll share the reveal as soon as they are finished and I can get some pictures!
The Grass Project
Then there's the yard saga. Long story short, TruGreen killed the beautiful grass in our front yard last summer. We hired them to help keep the weeds at bay and instead they killed the grass. Womp. Womp.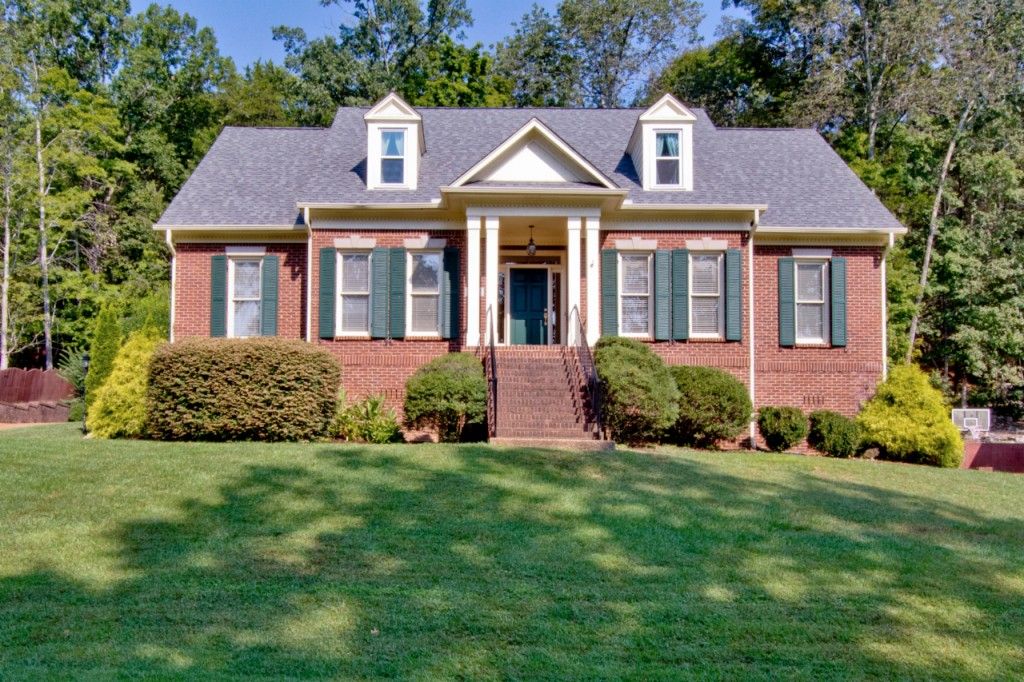 It took us so long to figure out that they weren't going to do anything about their mistake that it was too late to fix it last year. And we finally came to the conclusion we'd have to fix it with sod.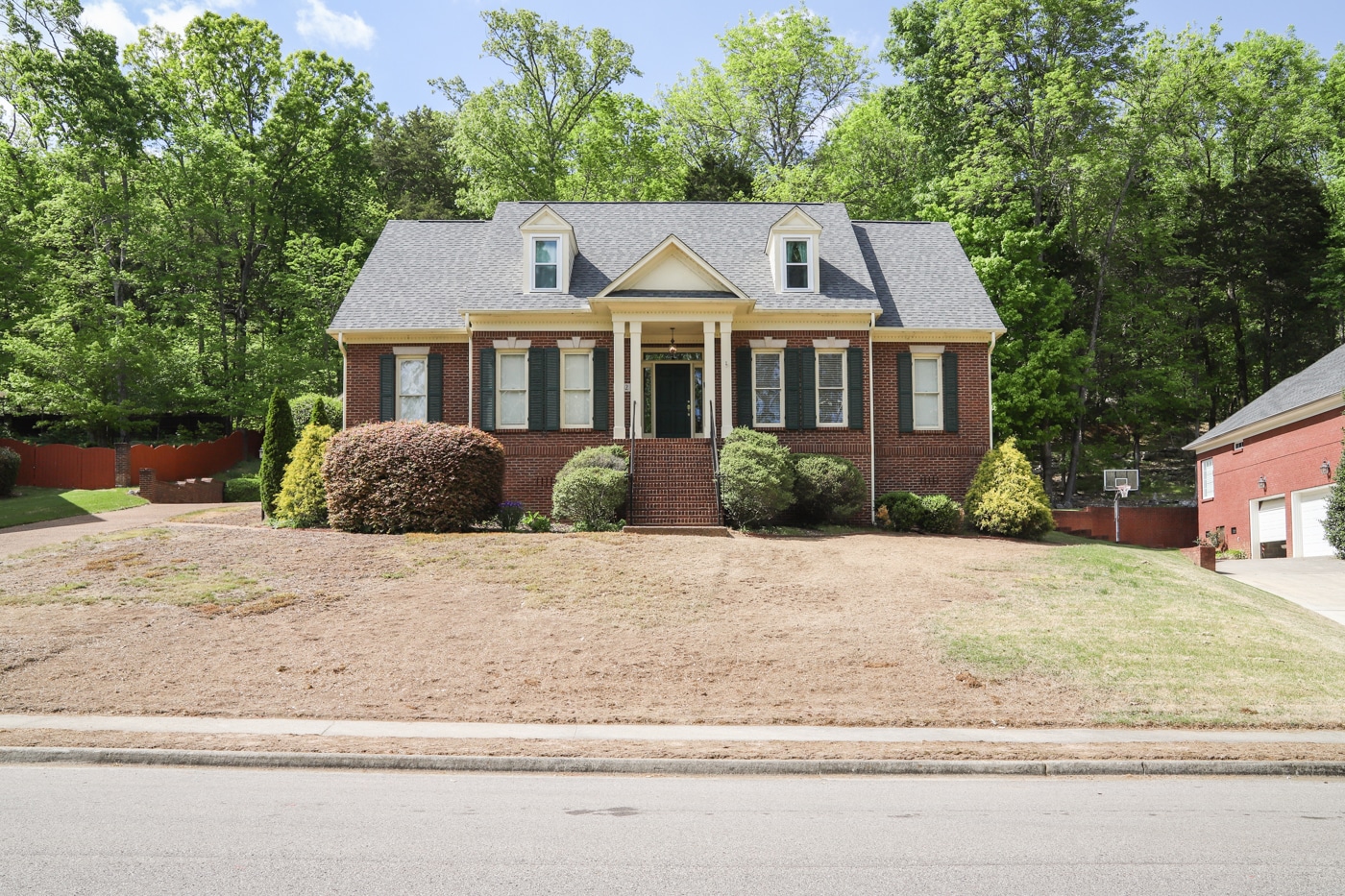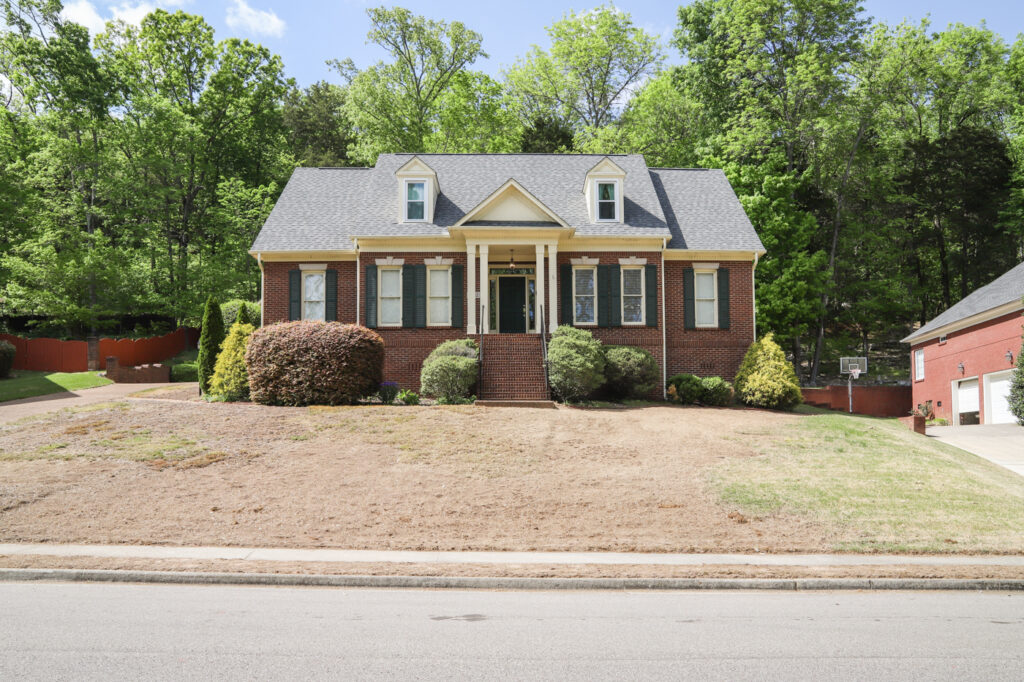 Because the yard is steep (water runs off quickly) and is in direct sunlight most of the day, it's hard to make grass look good on it. But, both of our neighbors have had great luck with Zoysia. It's a slow growing grass, we had to get on a wait list and wait for it to be cut. But it's finally time for it to be cut and will arrive this coming weekend.
My husband has spent the past 3 days scalping the yard and getting rid of the dead grass in order to prepare for the sod.
It's going to be such an exciting time when my home is painted the correct colors and has beautiful grass again. I might even get excited about working on the landscape once everything is done.
Before, it felt silly working on the flower beds when the house didn't look the way we wanted it to. Kinda felt like we should save for the big projects before working on the little things. But now that everything's happening, I'm feeling the urge to work on the shrubs, bushes and flowers!
While it's been fun to see the transformation this week, we've done a lot of work to prepare for it to happen! I'll share all of my prep in the full paint reveal post, but for now I wanted to share our pressure washer.
If you're working on spring cleaning projects right now, this is a great tool to have in your wheelhouse!
I wanted to pressure wash as much of the exterior as I could before painters arrived. It was obvious that much of the home hadn't been cleaned in a long time.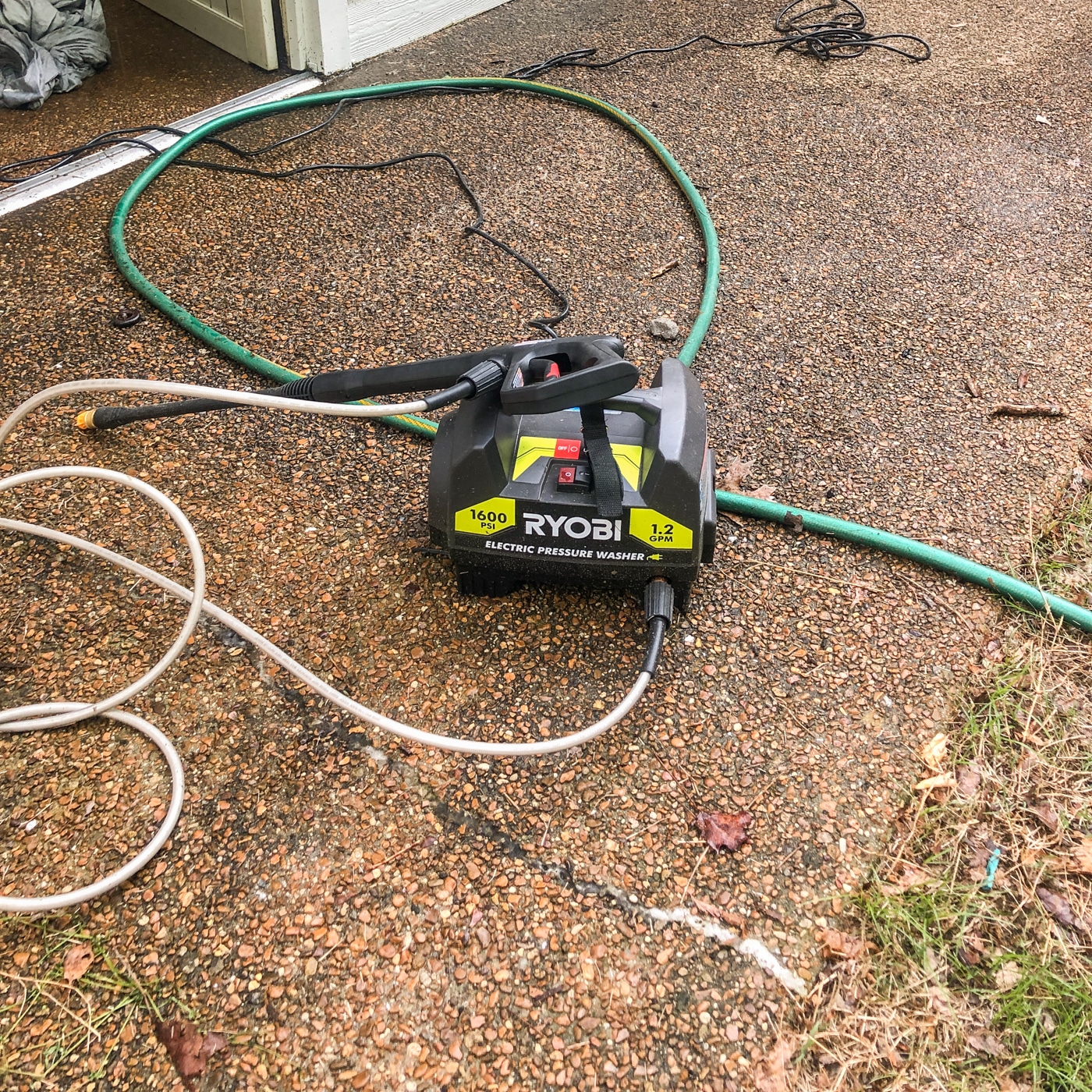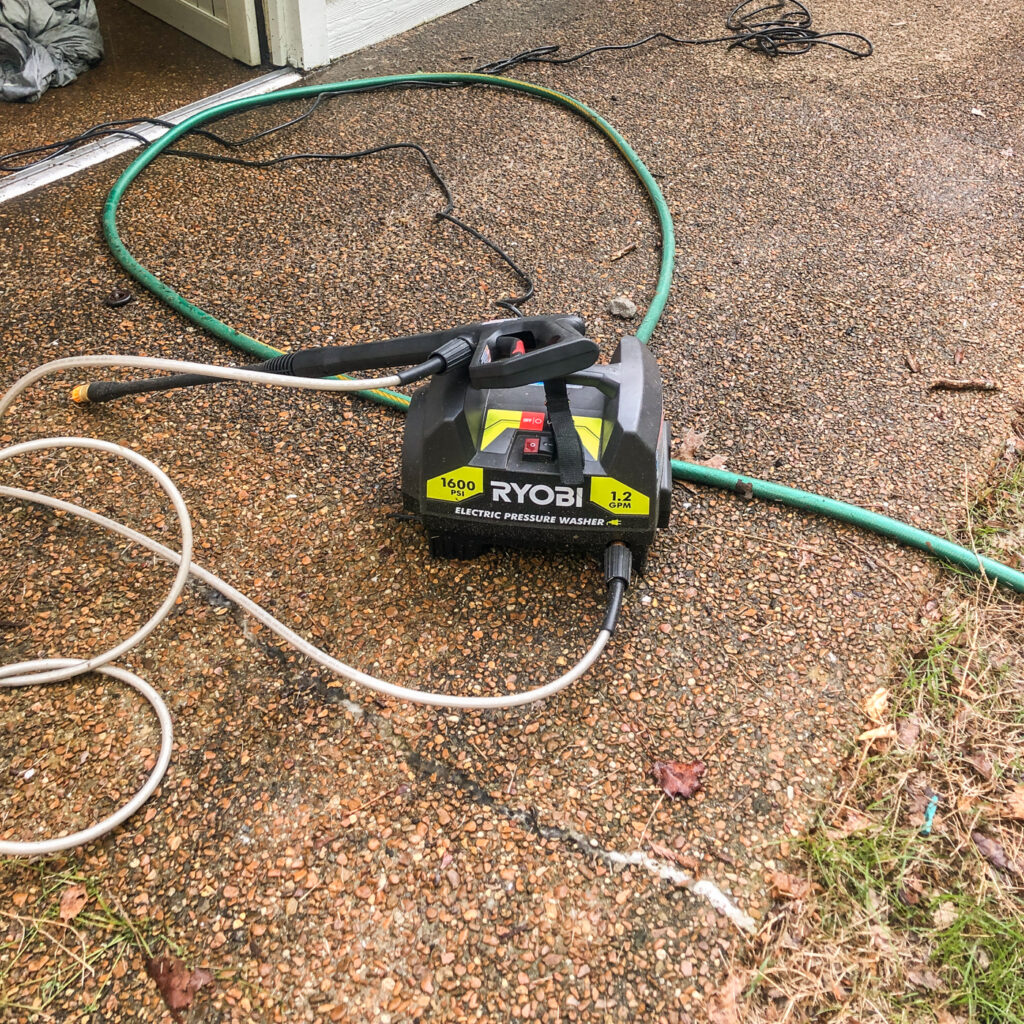 This inexpensive pressure washer has been such a great tool for cleaning the house! I plan to use it on our outdoor patio furniture and outdoor rugs, too! (As soon as the painting is done, I'll have time to work on that.)
But in the meantime, I've pressure washed our front steps. I've been wanting to do this since we moved in. I know the before pic below isn't great quality, but see how dark they look?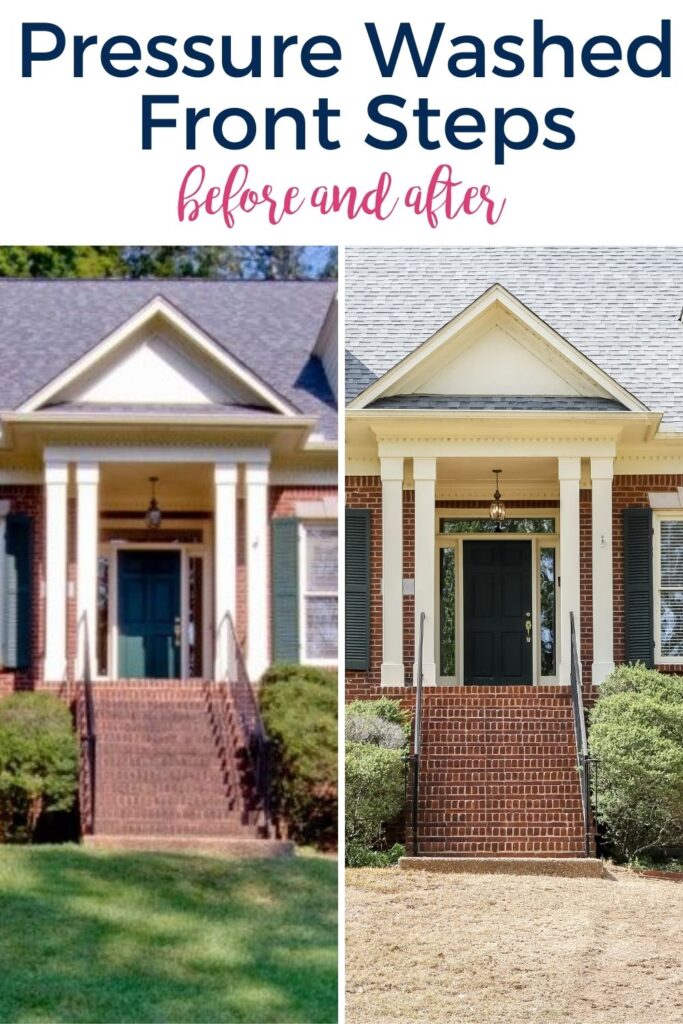 Now all fresh and clean!
I've also been working on our back patio and pad. It's crazy how much caked on dirt there was! 😬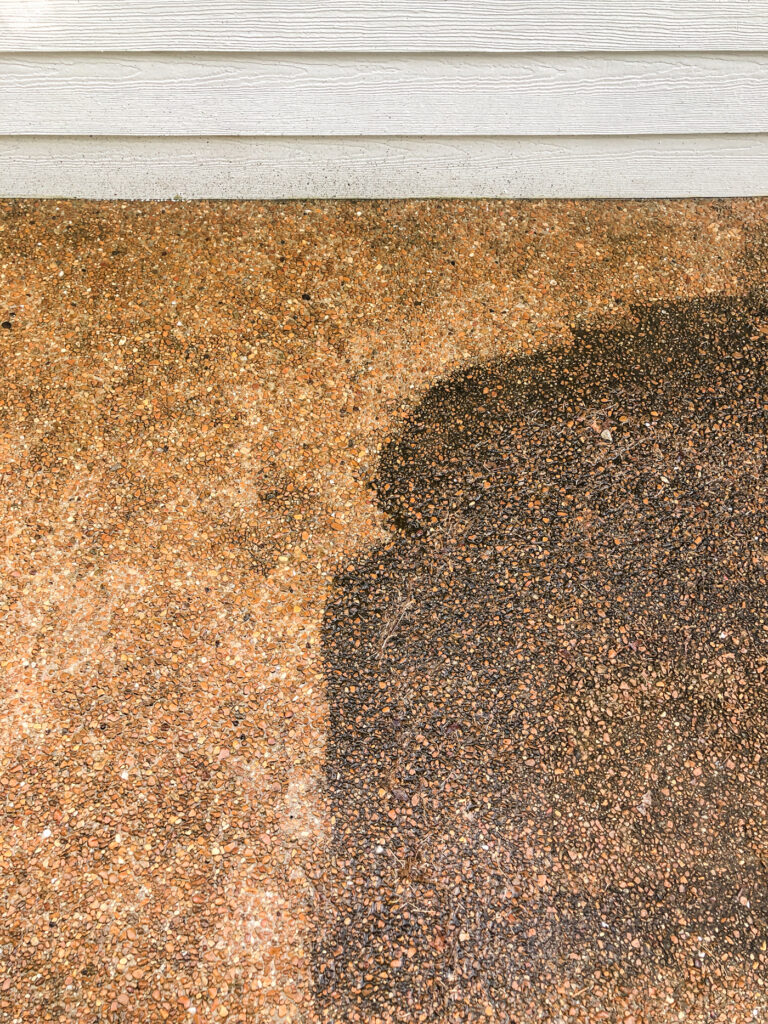 But it feels so good to be working on the outside of the house: getting it cleaned, painted and some beautiful grass. I can't wait to show the "after"!
What are you doing this spring for the exterior of your home? Inspire us with your projects in the comments below!