Make these easy DIY decorative arrows with some inexpensive items you probably have on hand!
The final DIY project from my Girl's Woodland Nursery is these DIY decorative arrows that I absolutely love! It took a little extra motivation to get me over the hump to complete them, but once I did, it helped put the finishing touch on the room and I was done!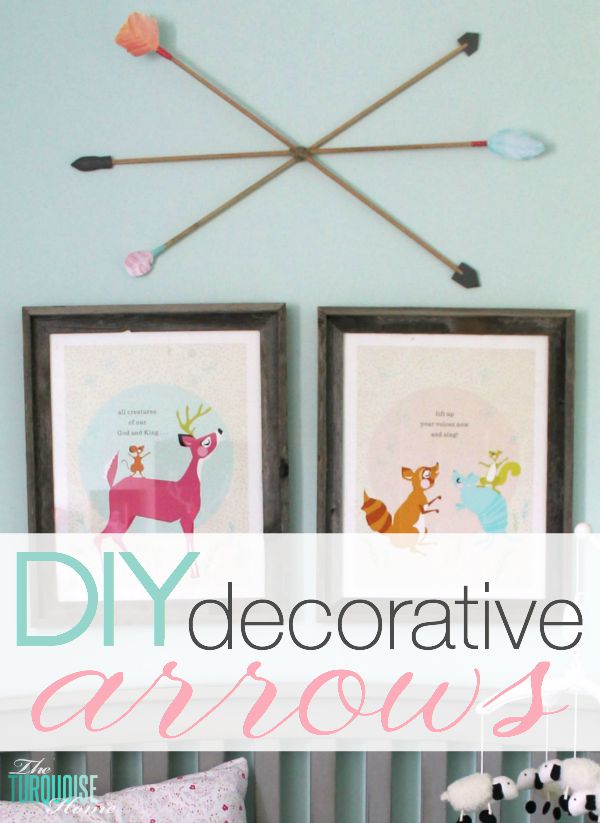 Originally I was going to buy some from etsy, but when I went to purchase them, they were sold out. Then I lucked out and found these amazing watercolor feathers and a tutorial from We Lived Happily Ever After. I loved them and just needed to buy the dowel rods to make them.
What you'll need:
1. dowel rods (I bought 5/16 rods at 36″ length and cut them down to 24″.)
2. paint stirrer sticks
3. exacto knife
4. gray craft paint
5. white card stock (and a color printer)
6. washi tape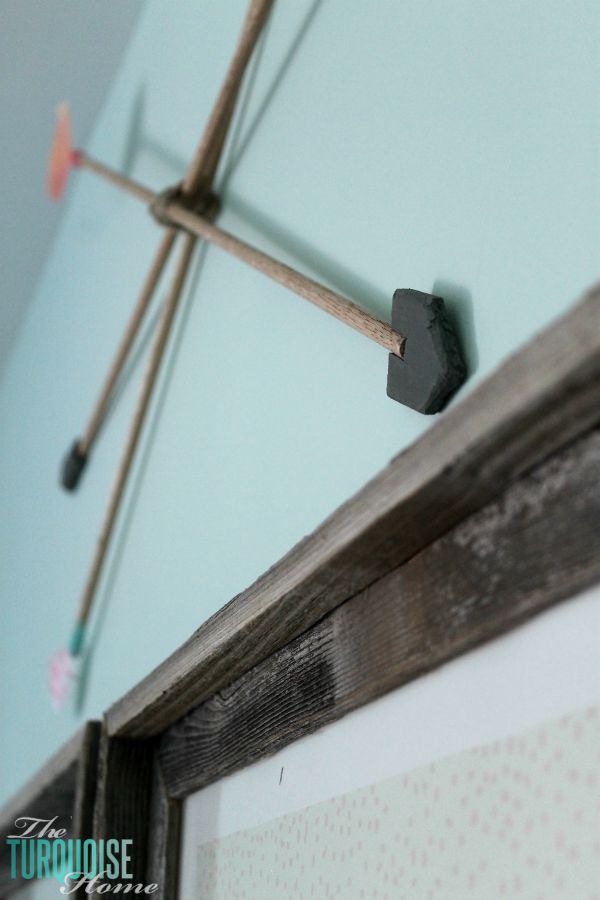 Instructions:
I carved my arrows out of pain stirrer sticks that I had laying around the house using an exacto knife. I had one thick stirrer stick that I used for two of the arrows. It was hard to cut and took a lot of time. And then I used a thinner, more pliable wooden stick for the two others. For those two, I glued two pieces together to make them thicker. And then I filled in the sides with wood putty to make them look like one piece.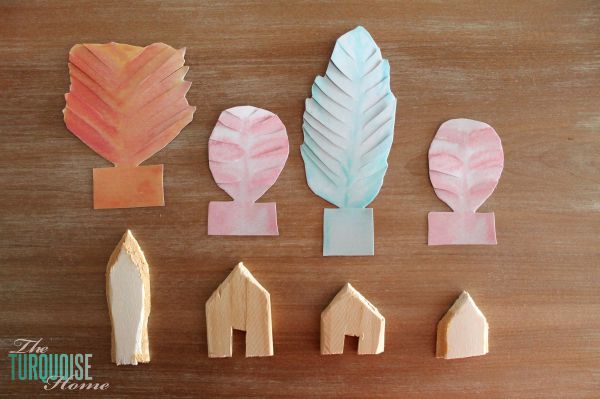 I painted the arrow heads with gray craft paint. Simple enough!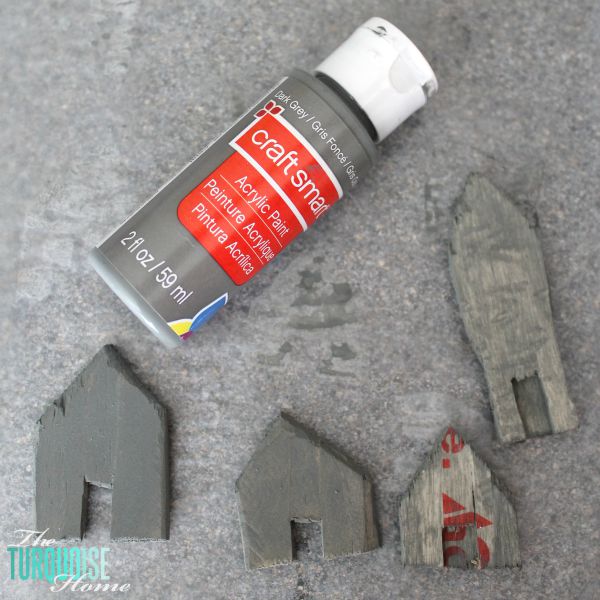 Then I glued them to the dowel rods.
I printed out these awesome watercolor feathers on some white card stock paper and cut them out out. I cut slits for feathers and tried to fan them out a bit to give them more of a realistic look.
A little washi tape to attach the feathers to the dowel rods, and you're done!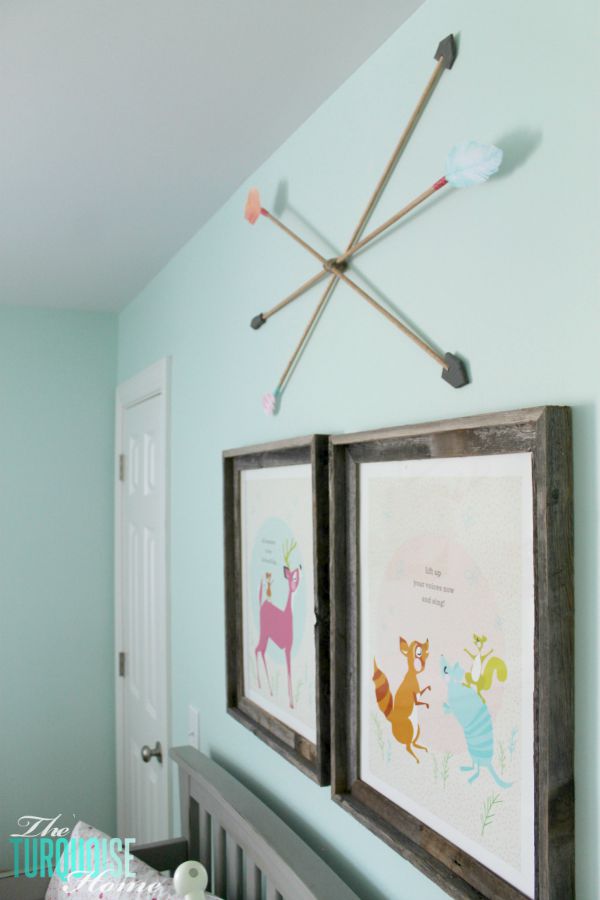 I tied three arrows together with some jute and hung over the baby's crib. I tied it to a nail to make sure it didn't fall on her in the middle of the night. 🙂
I love how adorable they are and how I only ended up spending a few dollars for the rods. Yay for a cheap craft!