The B word! Yes, I just said it. Budget.
My husband and I have been on a budget before we were married (aka the wedding planning stage) and it hasn't always been easy, but it's been good.
When we were first married, I would spend hours planning out every penny and keeping track of all of our spending. I would carefully plot out our savings and how much we needed to put in each category to hit our financial goals.
You know, all things Excel spreadhseet-y. I'm kind of nerdy like that.
Whether you're naturally nerdy or not, I believe a budget is a good thing. While it may seem restricting at first, it always allows for more freedom when we follow a plan.
When my husband and I got married I had student loan debt and he had some 4-wheeler debt. We started following a plan and chipping away at that debt. And by our 3rd anniversary we were debt free, except for our home!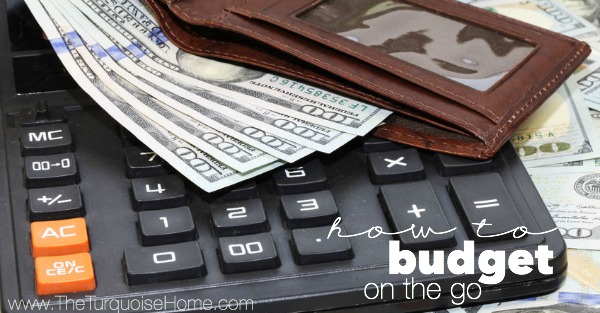 It's such a great feeling and thankfully we've been able to stay debt free even when I lost my job and decided to stay home with the kid. (Baby G wasn't born yet.) It's been a sacrifice, but one that we couldn't have made without the budget!
And I know that this topic seems a little bit off from my normal home decor and DIY stuff, but the truth is that none of us have an unlimited income.
And without a proper budget there won't be many home decor or DIY projects.
They have to be accounted for and paid for without stealing money from the grocery budget. #amiright?
As I've had kids, my time to spend on taking care of our finances has diminished drastically. I've honestly gone months without balancing the budget and our spending has been a little sloppy.
I'll even admit that when Baby G was born in December, I forgot to pay the electric bill! Can you imagine? A newborn baby in December and the heat turned off?? Thankfully they sent me a letter and gave me time to pay the bill before they turned off the electricity.
So, I was ecstatic when I found a new online program and app that make budgeting so easy and I can even keep up with in spite of our crazy, busy lives.
The program is called EveryDollar and I love it! I've been using it for 2 months now and can't imagine budgeting without it!
What is EveryDollar?
A budgeting tool that is based on a plan that has worked for millions. (That plan can be found in The Total Money Makeover book. If you're new to budgeting, I highly recommend picking up a copy.)
You give "every dollar" a name so that you can have financial freedom.
An easy way to keep track, plan and update your budget on the go!
Why I Love EveryDollar?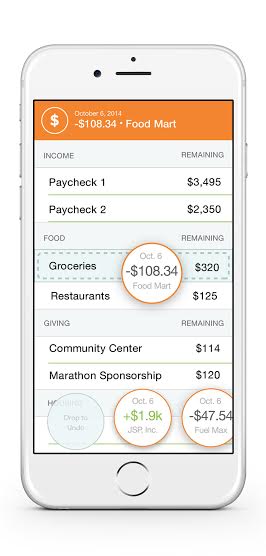 It includes a free iPhone app, which allows me to keep up with my budget anywhere. That's my favorite perk! Budgeting while waiting for my daughter to finish her swim lessons? Check, check!
I'm able to sync my bank account with EveryDollar, so that I don't have to spend time typing it in. I can easy drag and drop them into the correct category. Such a time saver. Halleluyer! (This is a Plus version perk.)
I'm able to split one transaction into multiple categories. I spent $100 at Target (why does that happen every time?!?) and need to divide it between "baby needs," "Laura's blow money" and "food." No problem!
My husband and I both have the app on our phones. And since I can sync our transactions and put them in the proper category, it's easy for my husband too look up how much money is in his personal spending category. He doesn't have to ask me to check, or wait until he gets home to look.
You can select any category to be a "fund" and it will roll over any remaining amount dedicated to that category at the end of the month. For example, if I put $50 a month in our Christmas category, it'll roll over each month. In January, I'll have $50. In February, I'll have $100. And in March I'll have $150 in that fund. I can essentially "save" money inside of my checking account and don't have to put it into a separate account. I just spend according to my budget and not based on what's in my account. Make sense?
And that's just the top 5 things! I think you'll find even more things to love if you try it.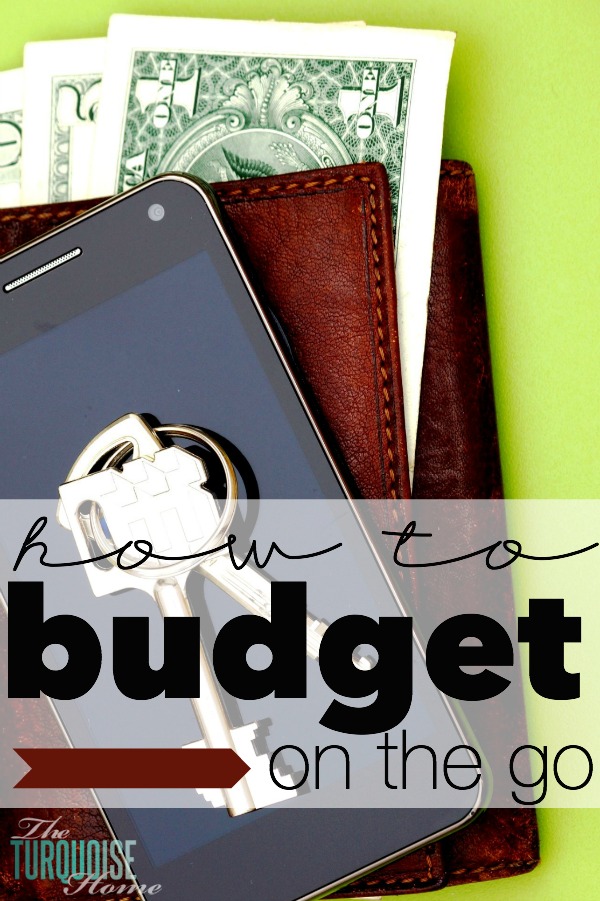 Our debt-free journey and budgeting lifestyle has been such a blessing. And I just want to share this with you all in case it may be something that will bless you like it has blessed me.
I can't tell you the amazing peace that I have knowing that every dollar of our income has a name and that whether we're saving, spending or giving, my husband and I are working together toward our goals and dreams.
It's one of the greatest things to happen in our marriage (outside of relationships and our babies, of course.) I hope you will find this information helpful!
Small print:
EveryDollar is only available in the US and Canada
You can get the Free version or the Plus version. They offer a 15-day free trial for the Plus version. And after that it's $99/year. Totally worth it in my book!
Have you been blessed by a budget? Wanting to start one, but didn't know where to begin??
I'd love to hear your story in the comments!
Don't miss out on the behind-the-scenes fun!
Disclosure: This post includes affiliate links, which does not mean you pay a penny more when purchasing through my link. When I discovered this online tool, I quickly approached the kind folks at EveryDollar and asked if they would like to collaborate with me. They kindly sponsored this post and compensated me for my time. I truly love this product and wouldn't share it if I didn't think you'd benefit from it too!
Get Instant Access to my Guide to Customize Your Home on a Budget
Grab your FREE guide for 10 Ways to Customize Your Home on a Budget: simple projects to transform your home from builder beige to a home with character and charm!