Welcome to Day 25 of the 30 Days to Less of a Hot Mess Challenge! We're decluttering, reorganizing and taking a breath of fresh air to create a home we love. If this is your first time at the challenge, you may want to start here at the beginning. Affiliate links used for your convenience.
**************************************************************
It's been 25 days of decluttering and organizing, and I don't know about you, but I still look around and see a huge hill left to climb. The truth is, I am not going to declutter my home in a month. It's just not possible. Not unless you've been decluttering and organizing for a long time.

Some days it seems overwhelming because I've been working so hard, and yet I'll open a closet to have a mountain of baby clothes and old baby toys nearly fall on me.
At that moment, I just want to give up. I want to take the piles of stuff that I've pulled into the dining room to sort and decide whether or not I want to keep anything from them – and I want to just stuff them back in the closet and go about my day.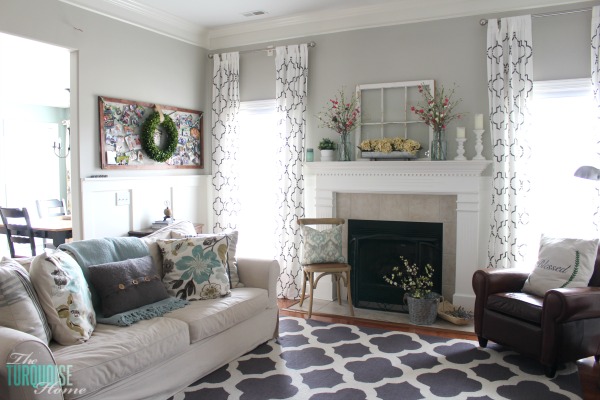 But, what I learned in The Life-changing Magic of Tidying Up is that is should take you 6 months (or more) to declutter and organize your home entirely. This is not a sprint; it's a marathon. 
So, keep your eyes on the prize and do what I do when I feel overwhelmed: make a list!
I created this simple document of everything I could reasonably think of that you might need to go through in your home. There may be some items that you need to add to each one, but I think if you cover this entire list, then you'll be doing great!
Print it out. Stick it in your Home Organization Binder. And then as you have time or a free day, pull the list out and check as many boxes off the list as possible! You'll feel such a sense of accomplishment and it will keep your marching forward to a clutter-free home that you love!
Also, you'll want to remember back to Day 1 of this challenge when we talked about defining your why behind getting your home in order. It is crucial to have that somewhere prominent so that you can be reminded of WHY you are doing this in the first place. Think of the ways you'll save time and your sanity when everything has a place!
I left a space at the top of your checklist to write down your why. That way it'll be there anytime you want to throw in the towel. Literally! 😀
CLICK HERE TO DOWNLOAD YOUR FREE ORGANIZING CHECKLIST!
The Messy Work: Print off your list and check off what you've already accomplished and see how far you've come! Commit to continue the work!
In the mess with you, Laura